The tiny but very wealthy Gulf country of Qatar has been getting ready to host the World Cup of soccer for 12 years. During this marathon of planning and patience, it has built stadiums, hotels, roads, sidewalks, and even a shiny new subway system.
Yet they didn't decide what to do about selling beer during the tournament until Friday. To the dismay of the roughly 1 million fans who will be there in the next few days, the decision was made to ban the sale of beer at the eight stadiums.
The decision, which was made public by FIFA, the global soccer governing body, was a sudden change of heart by Qatar and the latest example of the clash of cultures that comes with holding the tournament in a small, conservative Middle Eastern monarchy.
Since Qatar was given the surprising right to host the tournament more than a decade ago, local organizers and world soccer leaders have insisted that fans would be able to buy beer, which is a staple at sporting events around the world but is tightly controlled in Qatar. But that message changed two days before the first game of the World Cup.
Instead, officials in Qatar have decided that fans will only be able to buy non-alcoholic drinks at games during the month-long World Cup.
It's not clear what made the ban happen so close to the start of the tournament, but the sudden change was in line with the tournament's always-changing rules about alcohol and how fans can get it while they watch games. Plans have been made, changed, and made again many times, which could be a sign that politics at home or even the royal family are playing a role.
Following discussions between host country authorities and FIFA, a decision has been made to focus the sale of alcoholic beverages on the FIFA Fan Festival, other fan destinations and licensed venues,
FIFA said. It said that the decision would mean that "beer sales points would have to be removed from the outside of Qatar's FIFA World Cup 2022 stadiums."
The decision to ban beer comes a week after a previous order said that dozens of red tents advertising Budweiser, a longtime sponsor of the World Cup, would have to be moved to less visible spots at the eight stadiums, away from where most of the crowds would pass.
Staff members were told that the earlier change was made because of security advice, according to three people who were there at the time. But the fact that the change was thought to have come from Sheikh Jassim bin Hamad bin Khalifa al-Thani, the brother of Qatar's ruler and the royal who was in charge of most of the day-to-day planning for the tournament, made it seem like it couldn't be changed.
Now, fans won't just have to look hard to find beer; they won't be able to get it at all.
The ban is the latest and most dramatic disagreement between FIFA and Qatar. Qatar wanted to host the World Cup as a way to make a big name for itself on the world stage and won the right to do so. In the past few weeks, Qatari government leaders, like the emir, have been speaking out more and more strongly in defense of their country.
But it will also make FIFA's $75 million sponsorship deal with Budweiser harder to manage, anger fans who are already upset about the restrictions, costs, and inconveniences of the event, and force organizers to make changes again in the last few hours before it starts.
But it also showed that FIFA, which has been harshly criticized for years for putting its most important tournament in Qatar, may no longer be in charge of all the big decisions about its event. A decade ago, for example, the soccer body put pressure on Brazil to do the opposite: they tried to get the Brazilian government to change a law that had been in place since 2003 and make it illegal to sell beer in stadiums.
In Qatar, however, FIFA has given in to what the host country wants. This made it possible that other promises, like those about press freedom, street protests, and the rights of LGBTQ+ visitors, which go against local laws and customs, might not be as solid as Qatar and FIFA have said.
The Football Supporters' Association, a fan group in the UK, said that the decision was wrong.
Some fans like a beer at a game and some don't, but the real issue is the last minute U-turn which speaks to a wider problem — the total lack of communication and clarity from the organizing committee toward supporters,
the group said in a statement.
If they can change their minds on this at a moment's notice, with no explanation, supporters will have understandable concerns about whether they will fulfill other promises relating to accommodation, transport or cultural issues.
The alcohol ban seemed to only apply to people who went to games. There will still be beer and other drinks, like an official FIFA Champagne and a variety of wines chosen by a sommelier, in the stadium's luxury suites for FIFA officials and other wealthy guests.
Since 2010, when the tiny Gulf country of Qatar won the right to host the World Cup, it has had trouble with alcohol. There is alcohol in the country, but it is very hard to get. Even before the World Cup, most visitors could only buy beer and other alcoholic drinks in high-end hotel bars and at very high prices.
The organizers of the World Cup seemed eager to make Budweiser and its parent company, the Belgium-based multinational Anheuser-Busch InBev, happy, saying,
"tournament organizers appreciate AB InBev's understanding and continuous support to our joint commitment to cater for everyone."
Reps for Budweiser, who said last week that Qatar's earlier changes to their World Cup sales strategy caught them by surprise, did not respond right away to requests for comment.
At first, the only public statement the company made was a funny one on its Twitter account, which said,
Well, this is awkward….
About 90 minutes later, just before FIFA's statement came out, the tweet was taken down.
Later that day, a company representative said that "due to circumstances beyond our control," the company would have to cancel some of its marketing plans for the World Cup.
Last week, Qatari organizers tried to ease tensions over beer sales, which have been a part of every World Cup for decades, by saying that operational plans were still being finalized and that "the location of certain fan areas" was still being changed. In its statement, it also said that at all eight stadiums, "pouring times and the number of pouring locations" stayed the same.
Budweiser gives $75 million to FIFA every four years for the World Cup. The company said it was working with organizers "to move the concession outlets to where they were told to be."
With the new plan, the brewer's red tents may no longer be visible around stadiums. Instead, white tents without a brand name are being considered. The company's famous red refrigerators are likely to be replaced by blue ones, which is the color of Budweiser Zero, their non-alcoholic brand.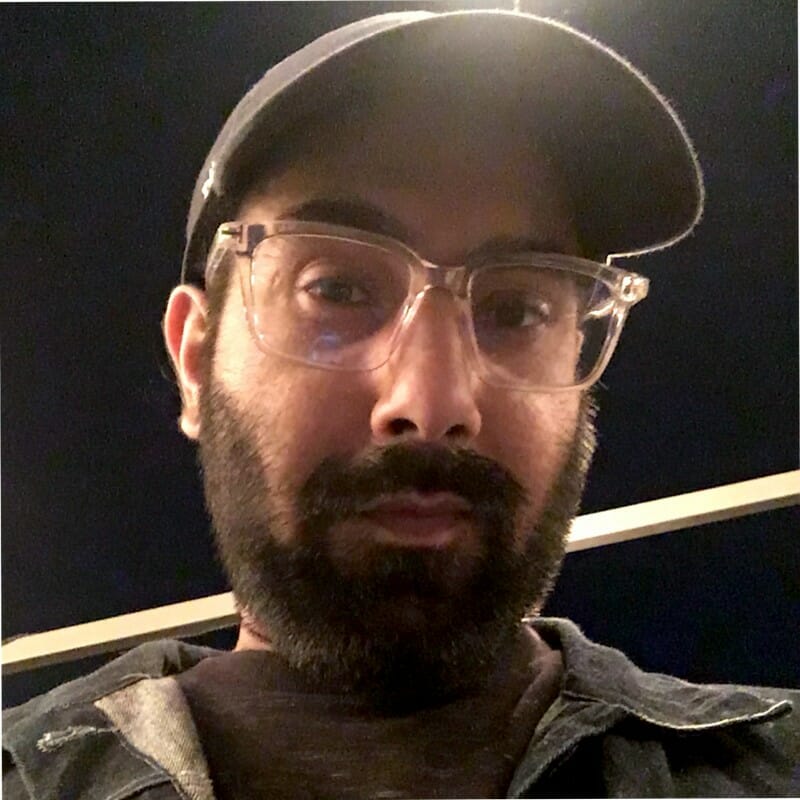 Fascinated by everything that goes beep. Strong passion for music, tech, and all things Marvel.