Princess Diana will always rank among the most fashionable monarchs in history. Take a look back at some of her most stylish moments, from her magnificent '80s wedding dress to her stylish black "revenge" dress.
Lady Diana Spencer wore sapphire blue to match her engagement ring in her engagement photos, which were immediately popular.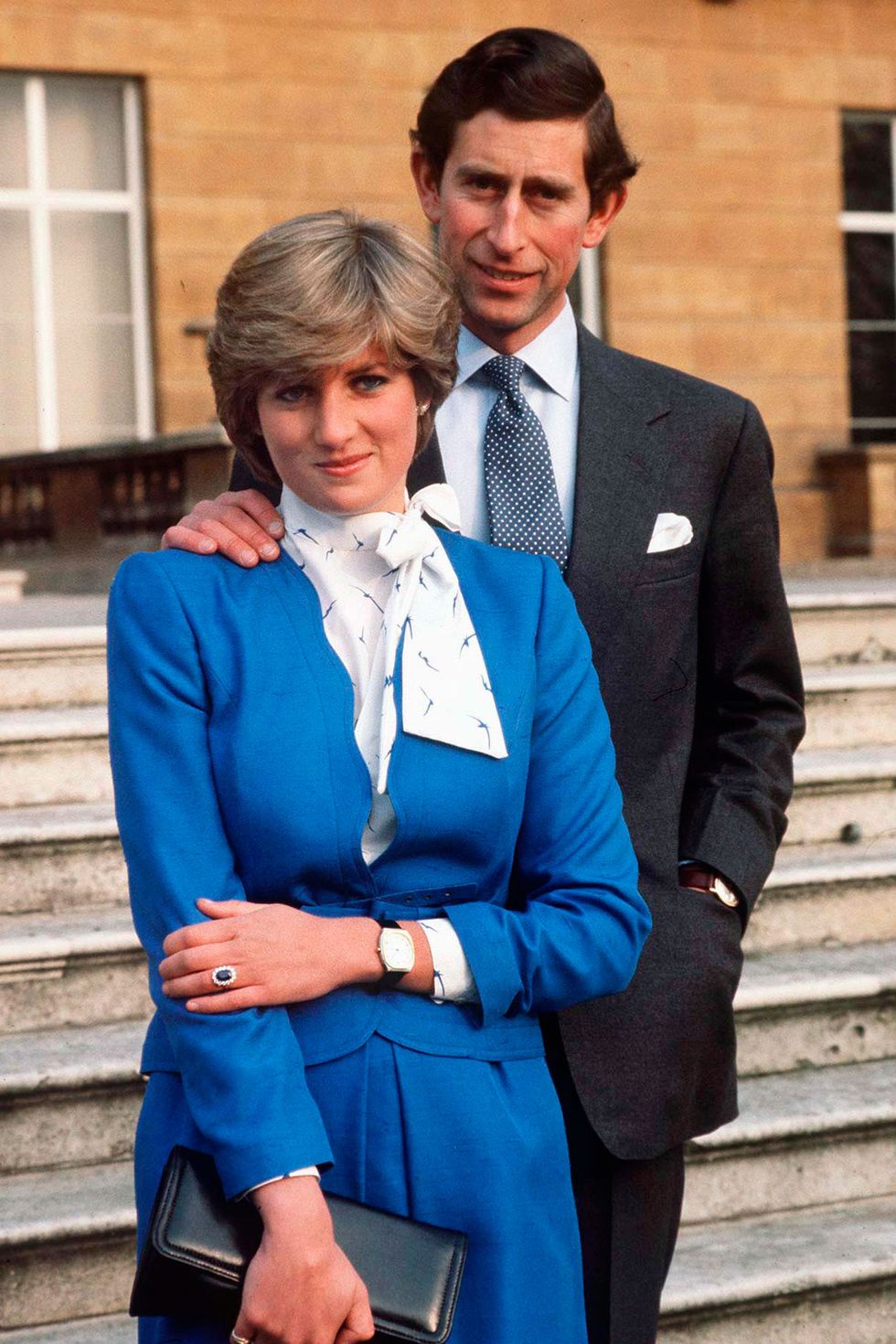 Nobody else dresses in wellies the way Princess Di did. Even though it wasn't one of her most well-known outfits, this ensemble from the day before her wedding encouraged women all over the world to break out their rain boots.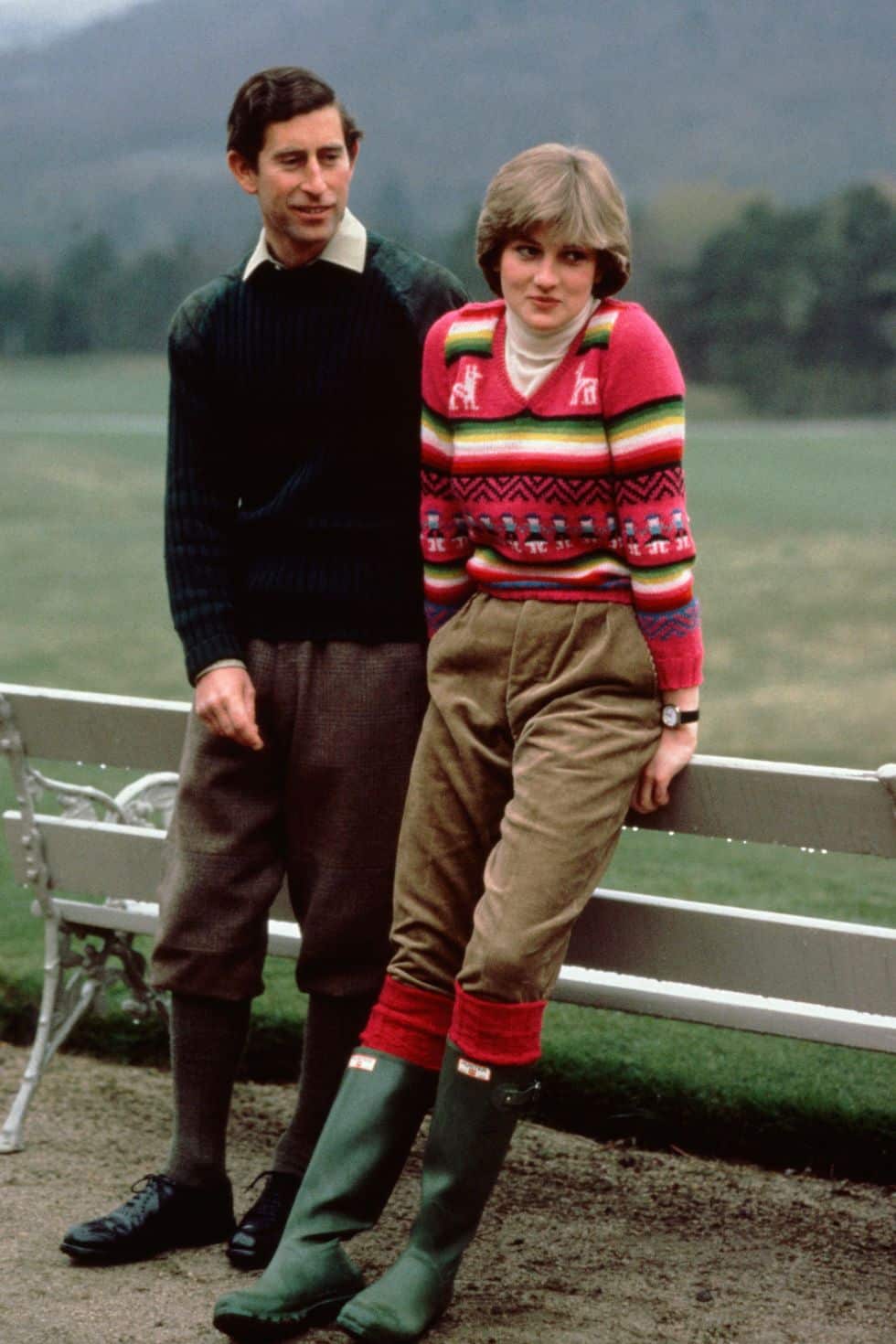 After Diana's wedding, which was broadcast to an estimated 750 million TV viewers, Diana's wedding dress, in all its 1980s glory, became instantly recognizable.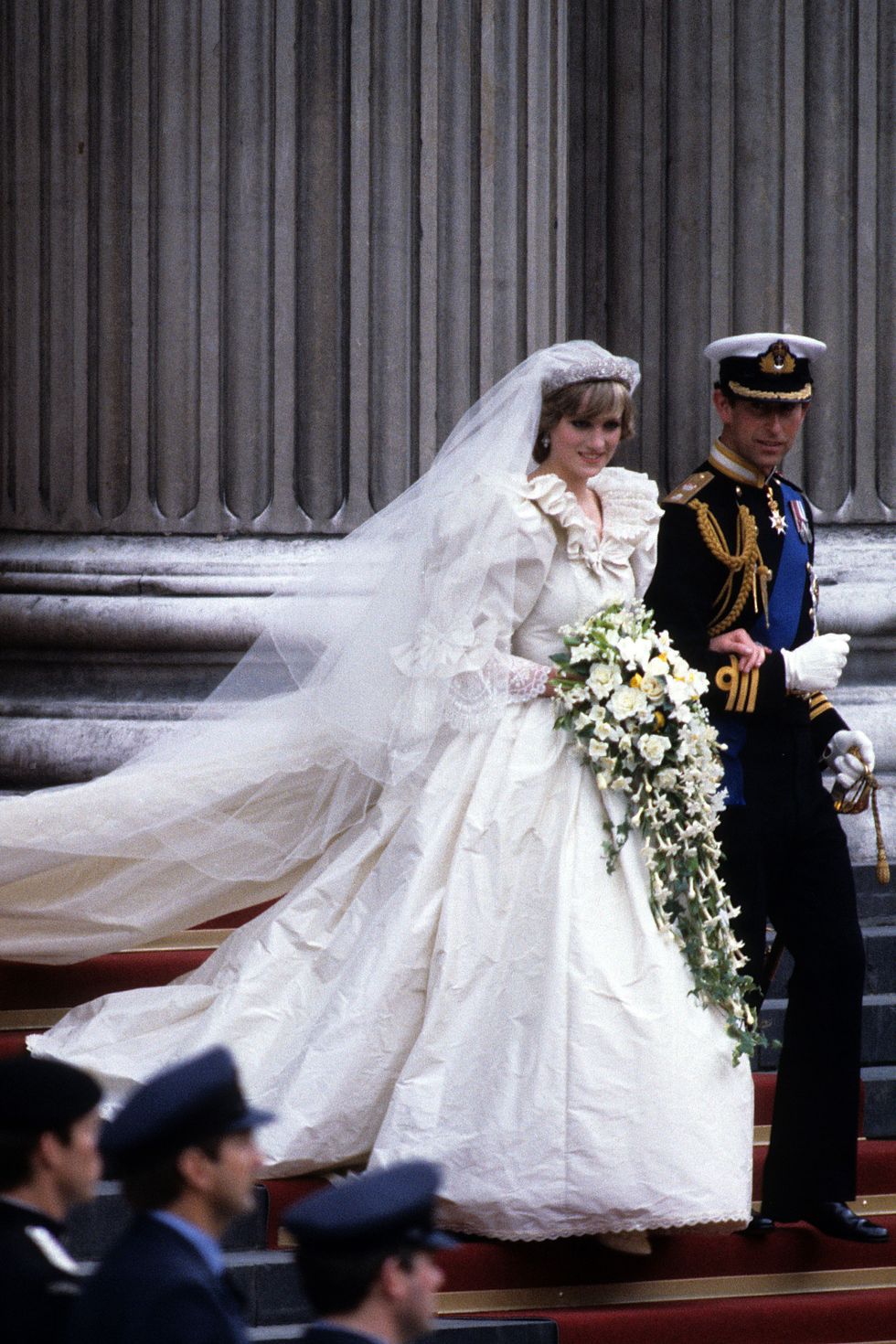 This dress caused a stir during the first phase of Diana and Charles' honeymoon. Who said flowers had to be dull?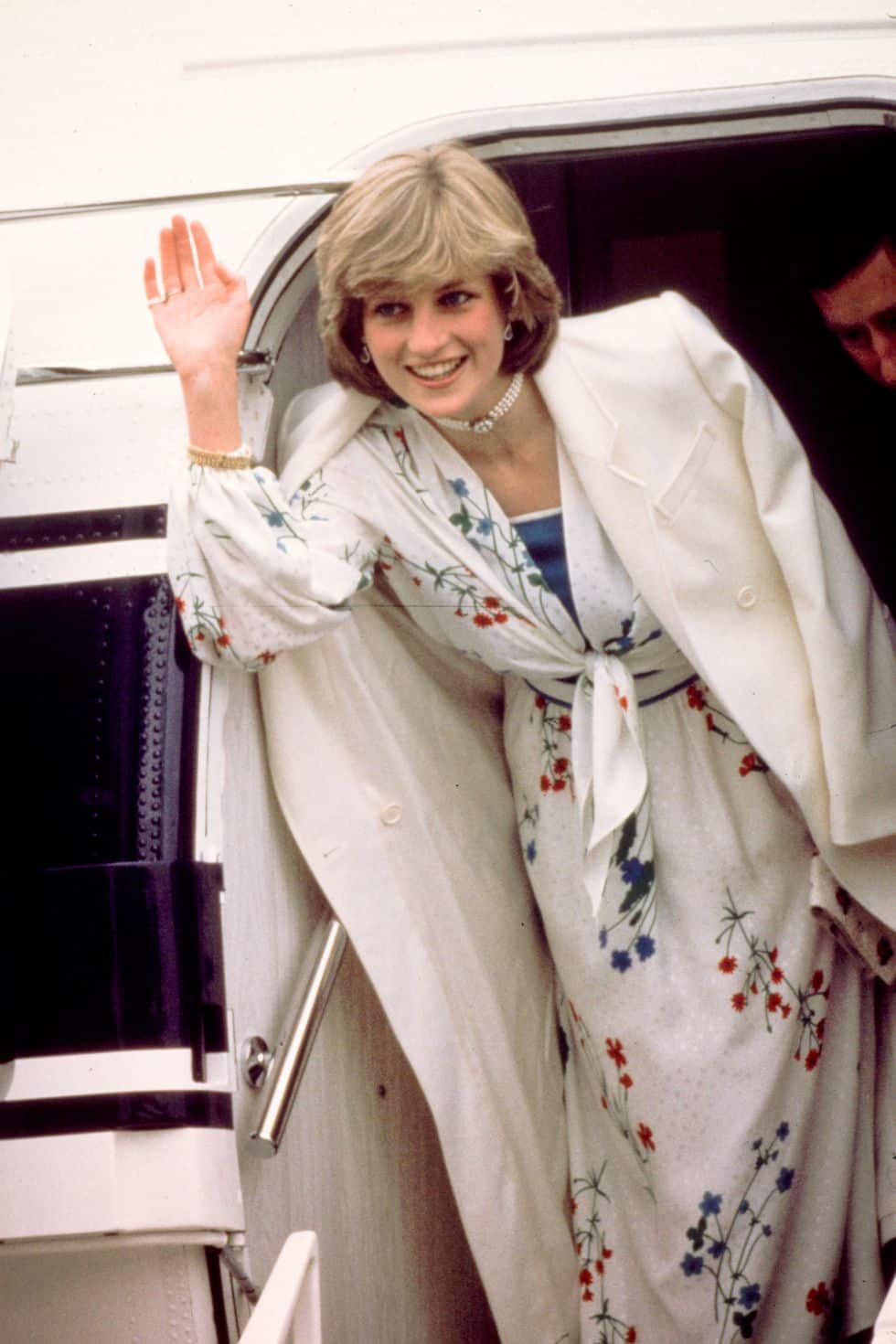 It's best to try to hunt and fish while on your honeymoon at a Scottish estate in style, like in this two-piece tweed ensemble.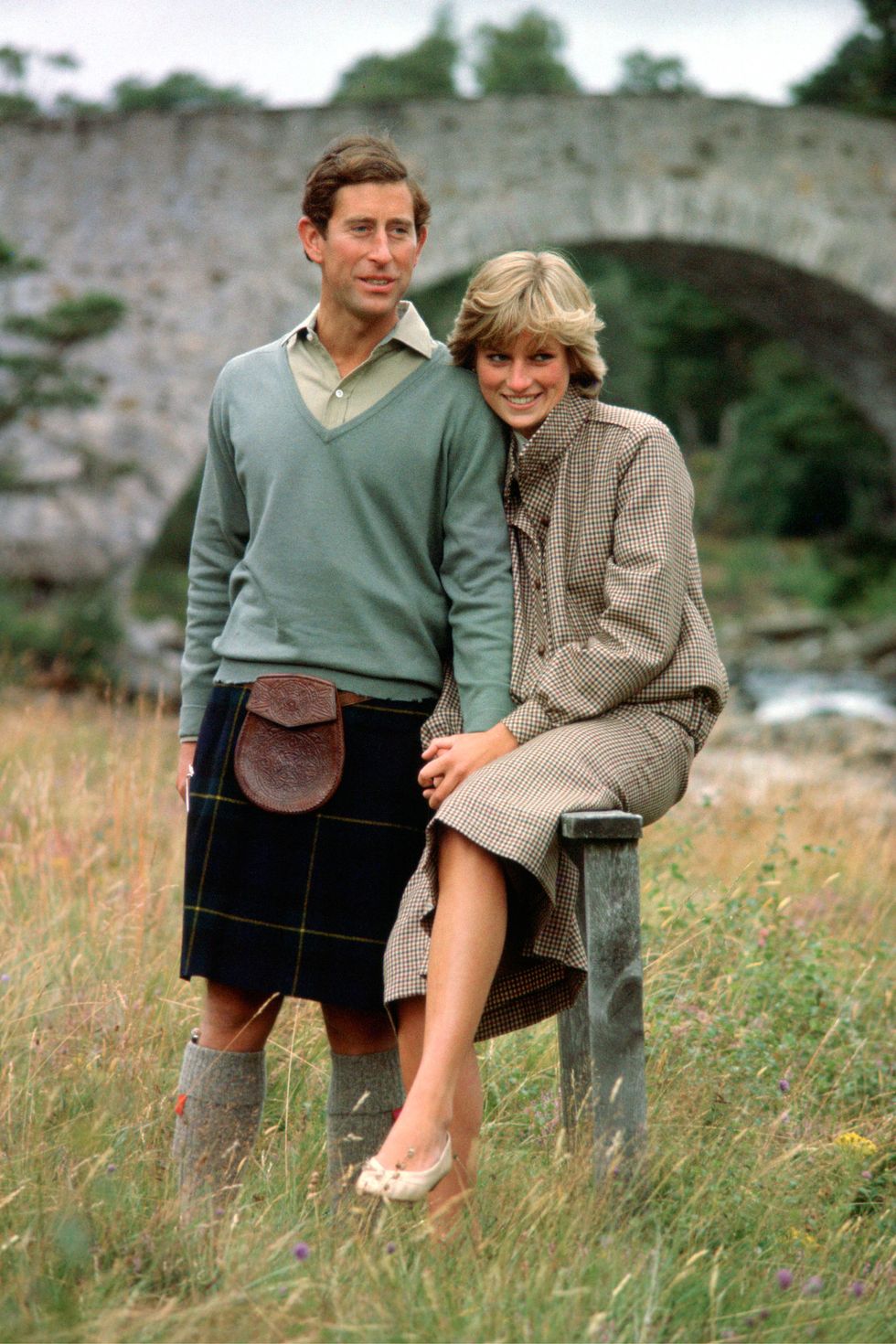 If you recognize this dress from Diana's first pregnancy, it's likely because Kate Middleton wore something very similar to leave the hospital with Prince George.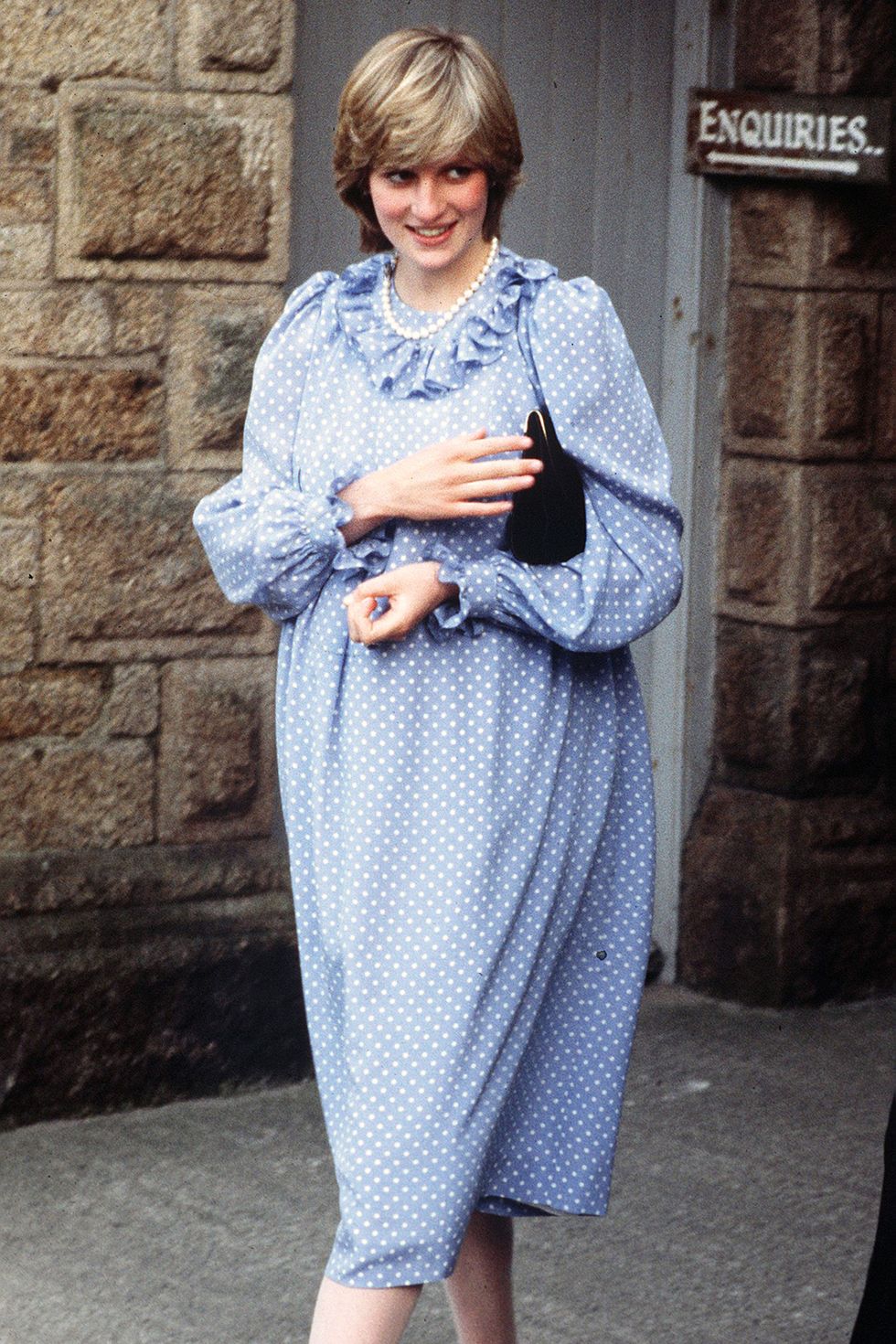 Although the idea of a princess wearing pink may not seem revolutionary, Diana's iconic status was only strengthened by this look. Diana never wore gloves to formal events because she believed it made her more approachable to the public.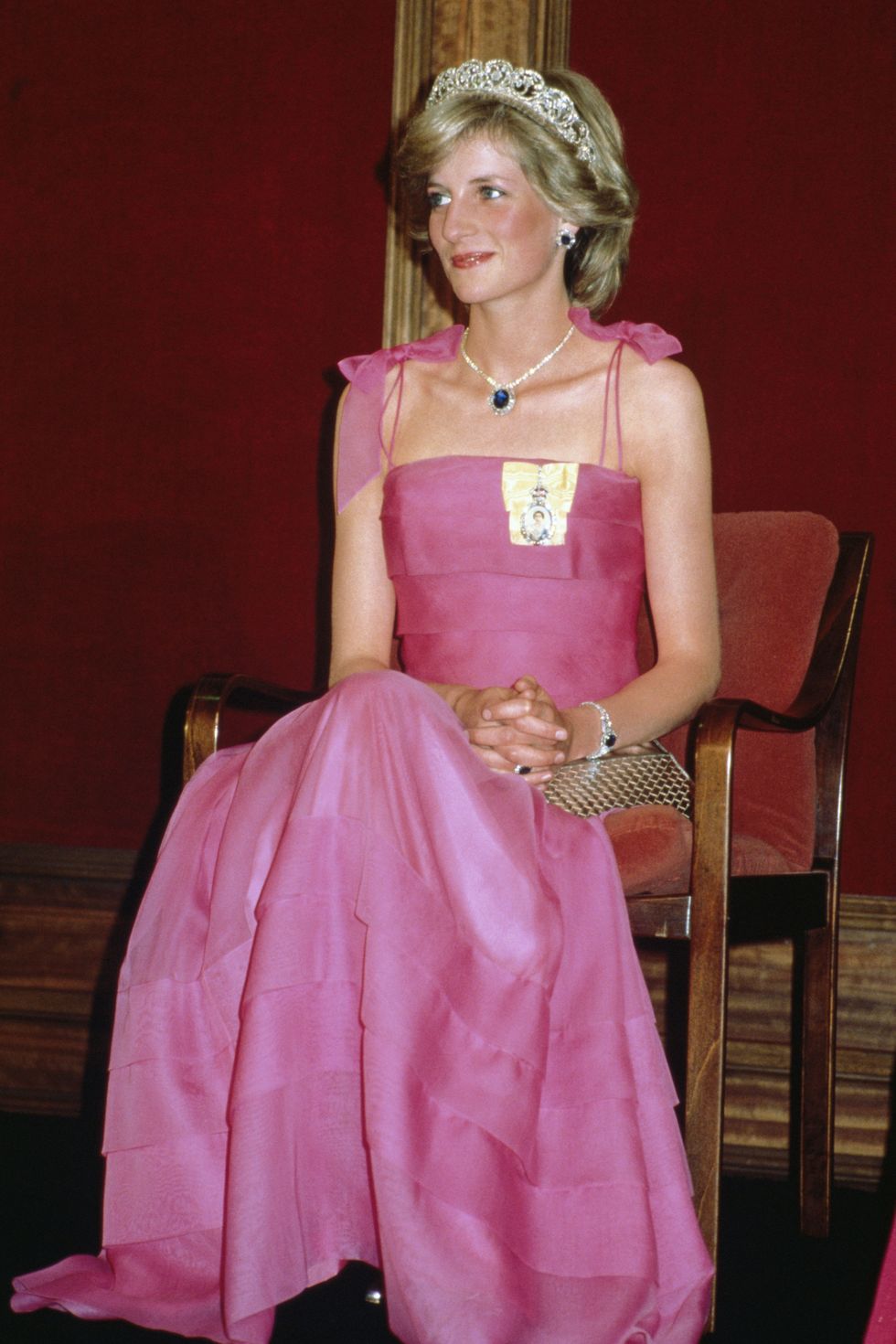 Diana's dancing partner in this picture, a young John Travolta, became almost as well-known as this Victorian-inspired dress.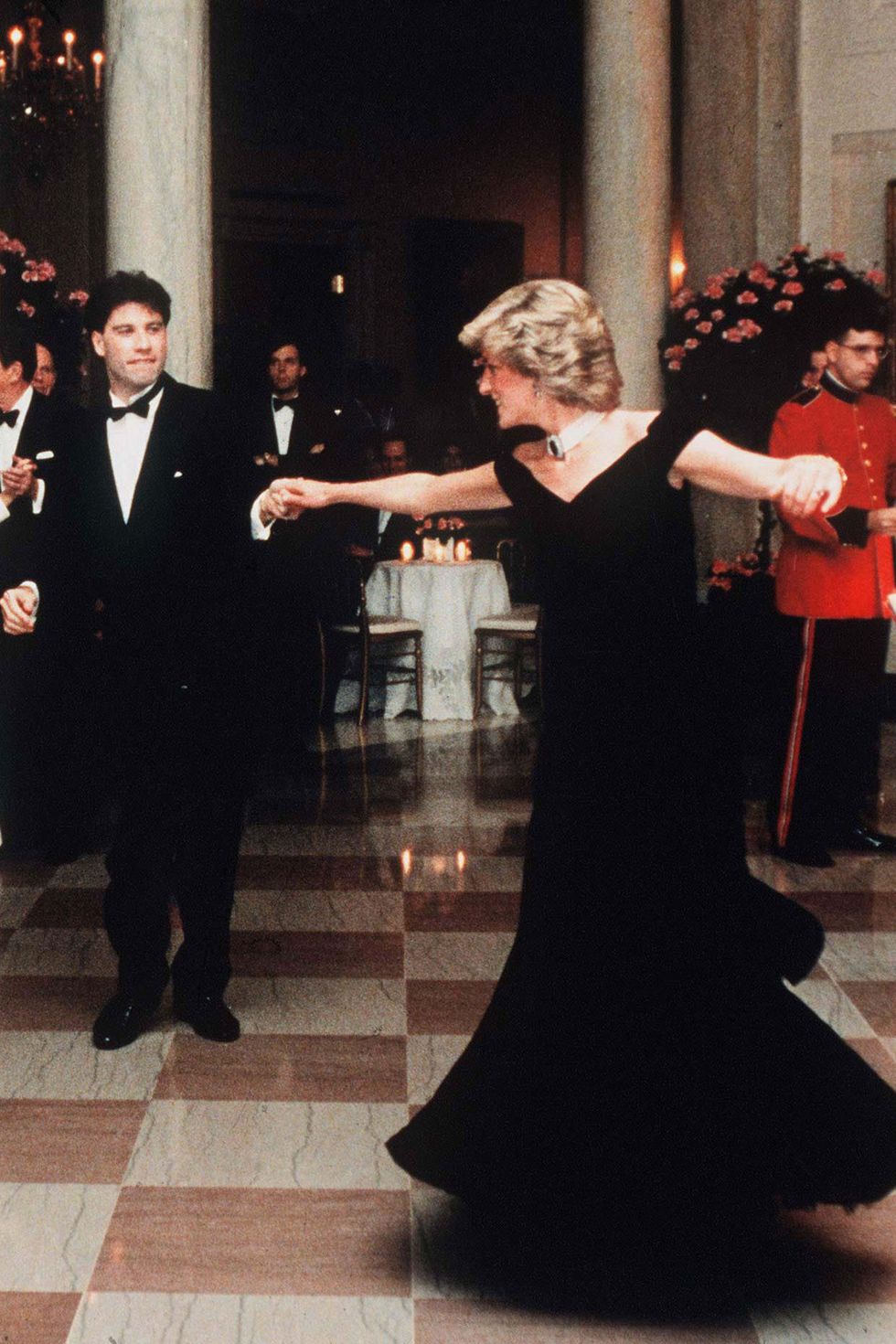 Wearing a bathing suit this revealing is outright scandalous for the royal family. For global fashion enthusiasts? Exactly right.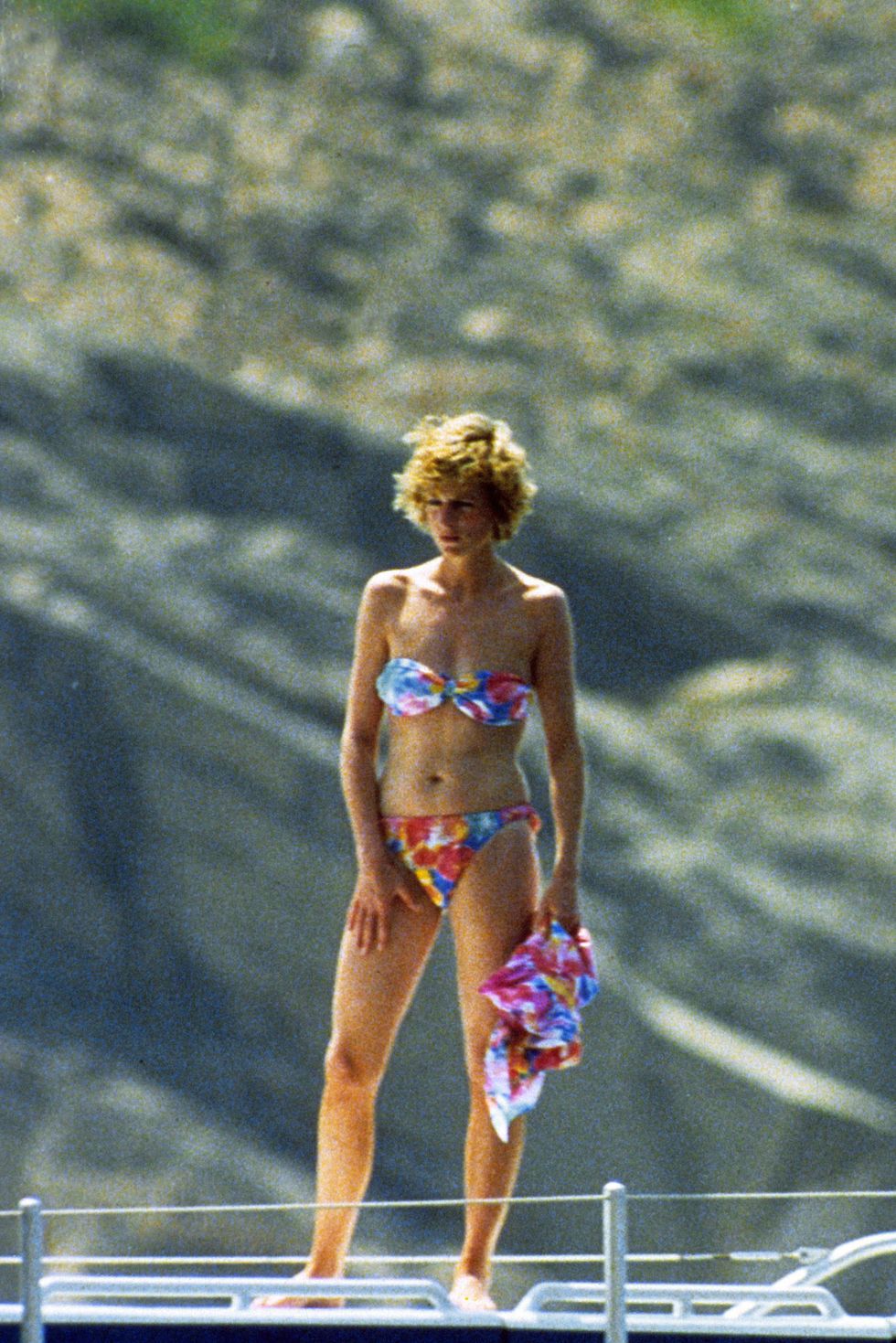 It's challenging to look this good while standing next to Nancy Reagan, one of the classiest first ladies in US history. When wearing a white jacket and skirt, Diana pulls them off effortlessly.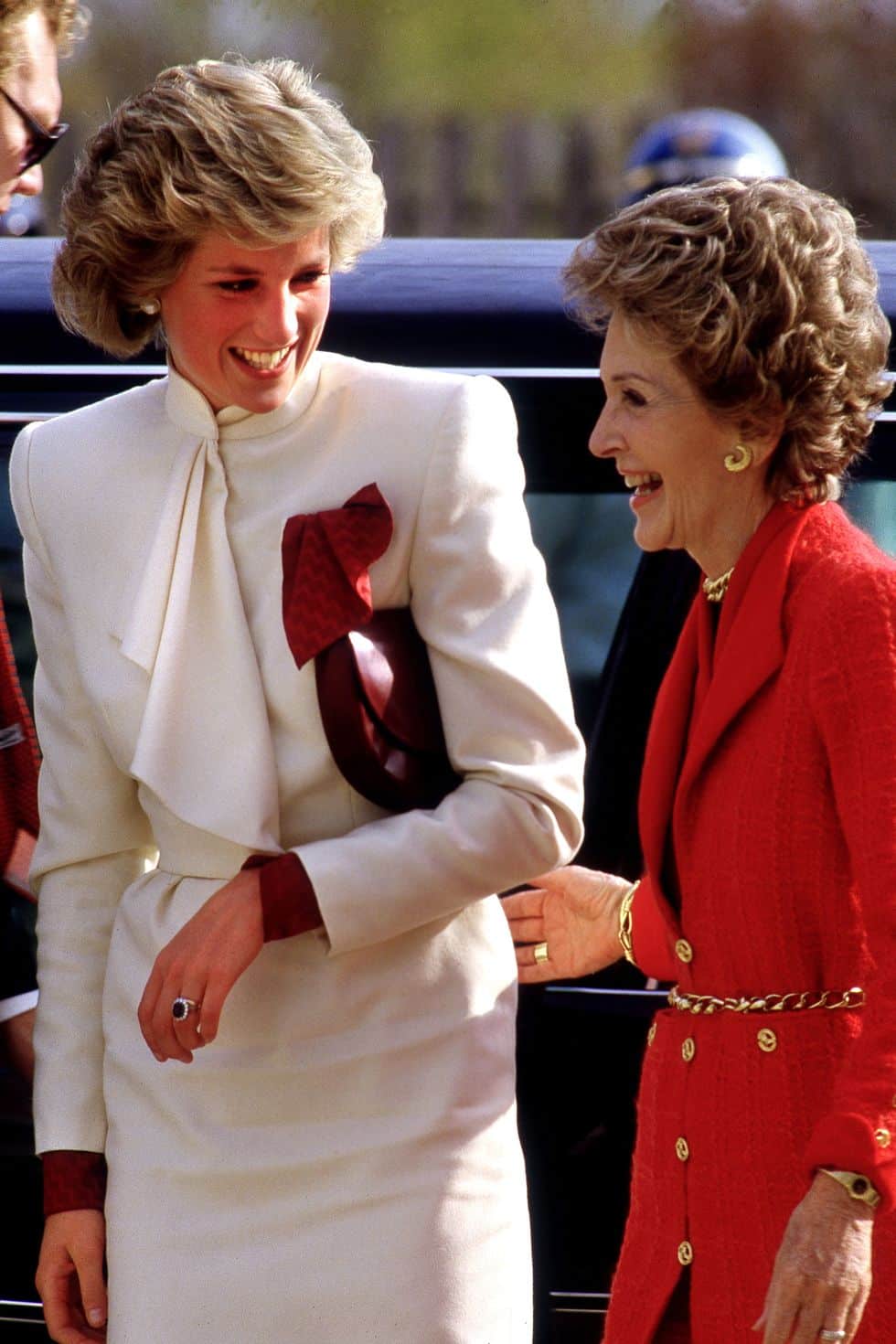 It was Princess Diana's idea to transform what was intended to be a choker into a headband.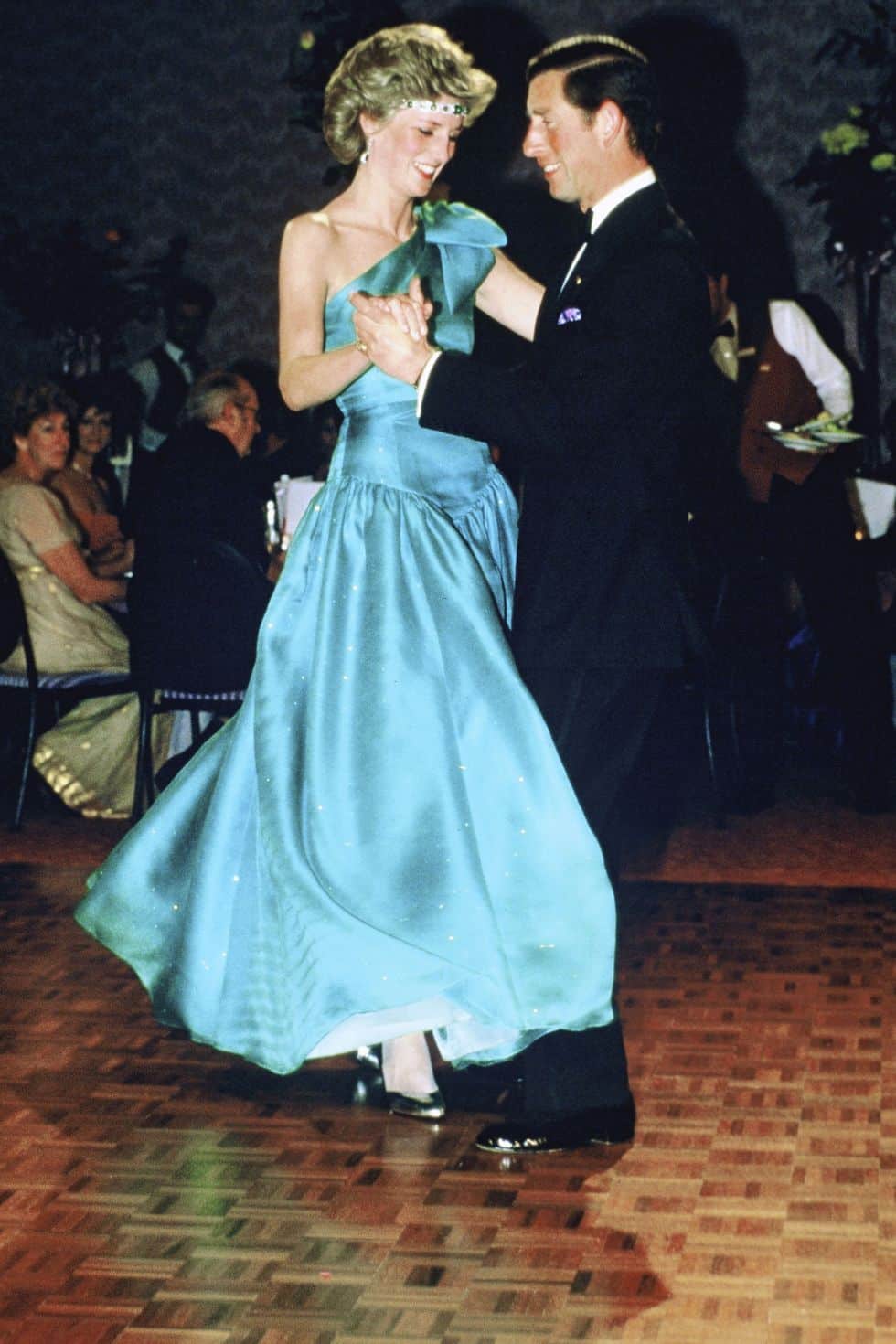 Diana appeared to be paying homage to Jackie Kennedy by sporting a slightly more formal outfit.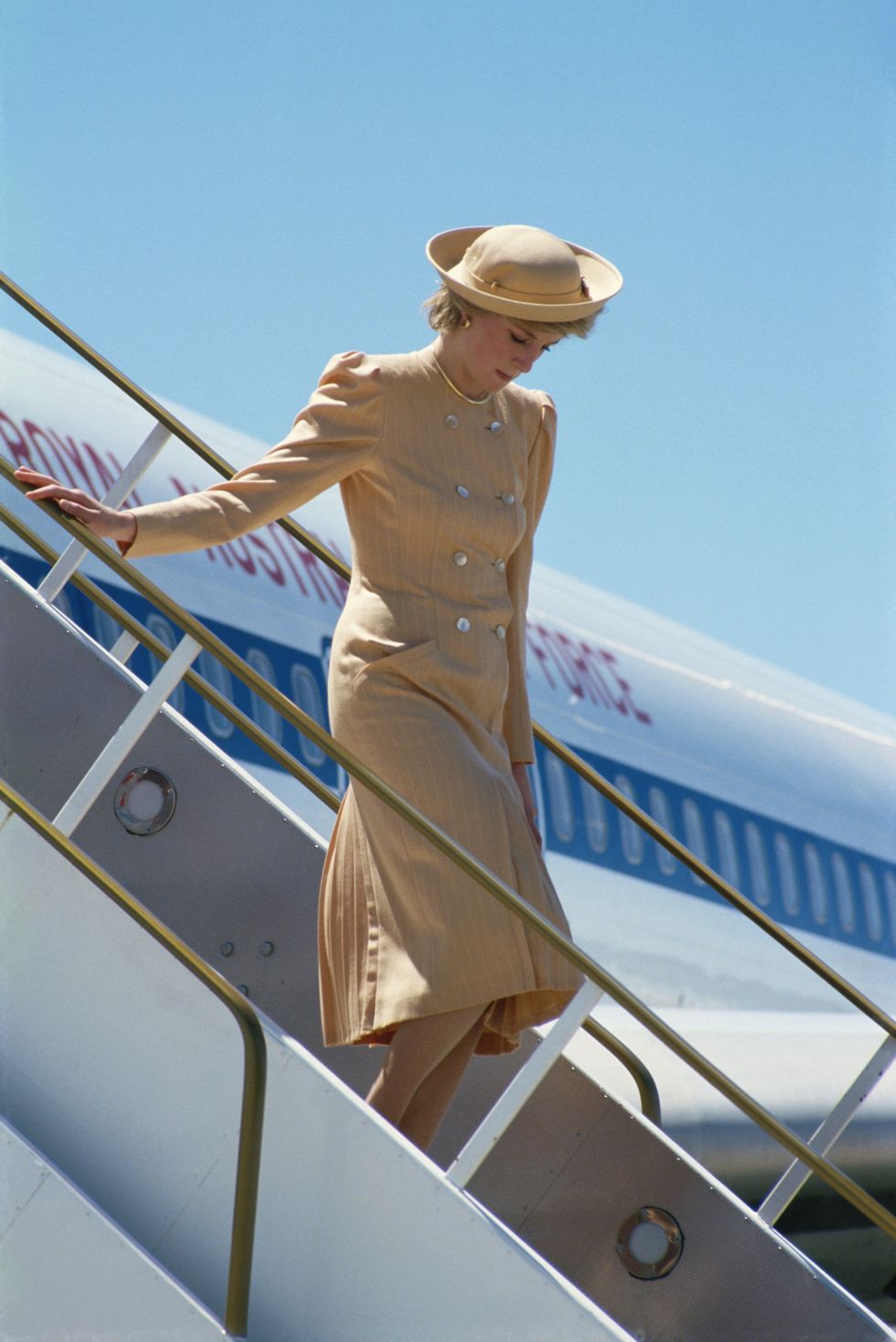 Princess Diana had her moments of bold fashion, but she also knew how to act regally when the occasion called for it.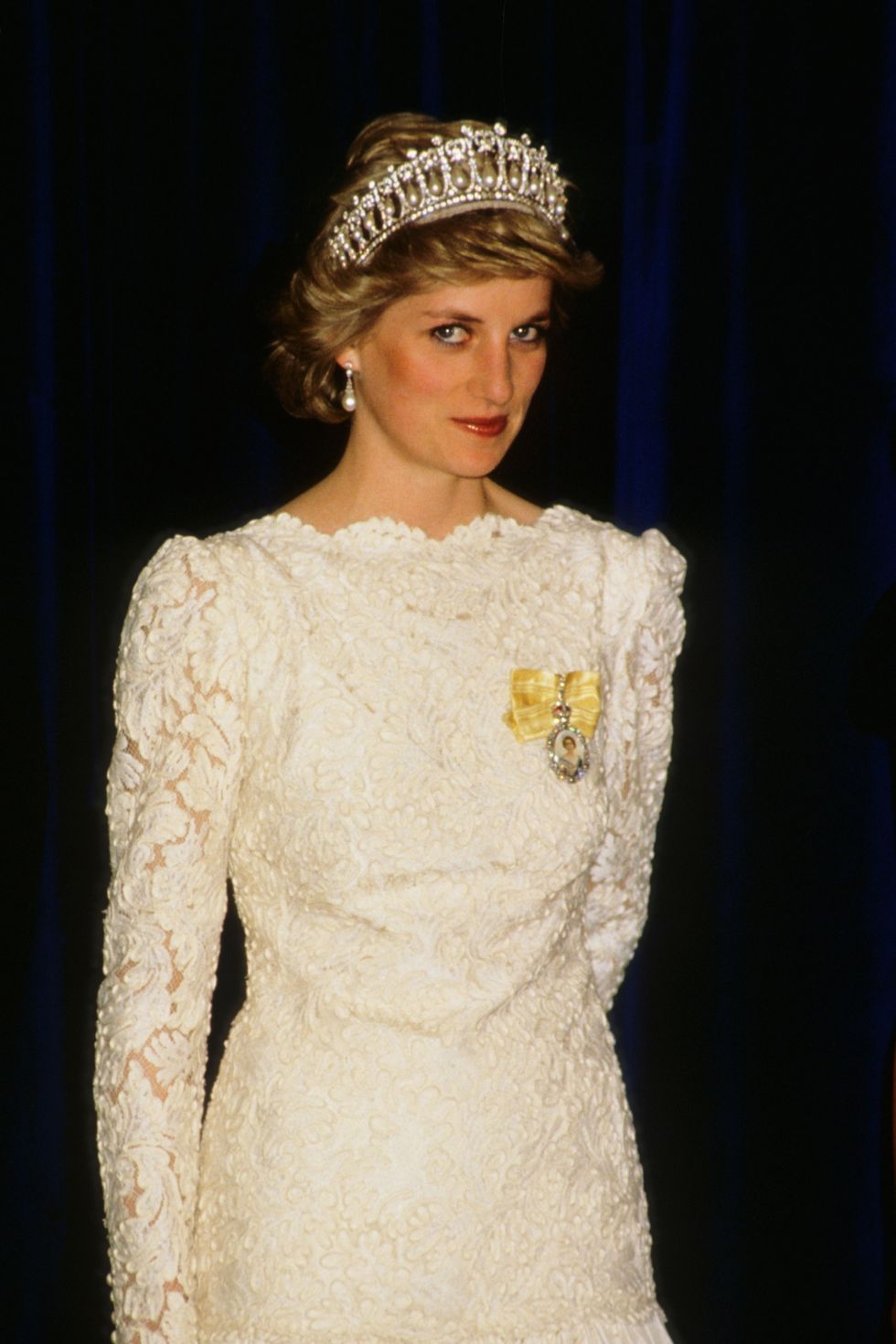 Although it wasn't one of her most memorable red carpet appearances, who else looks this good while skiing? Seriously.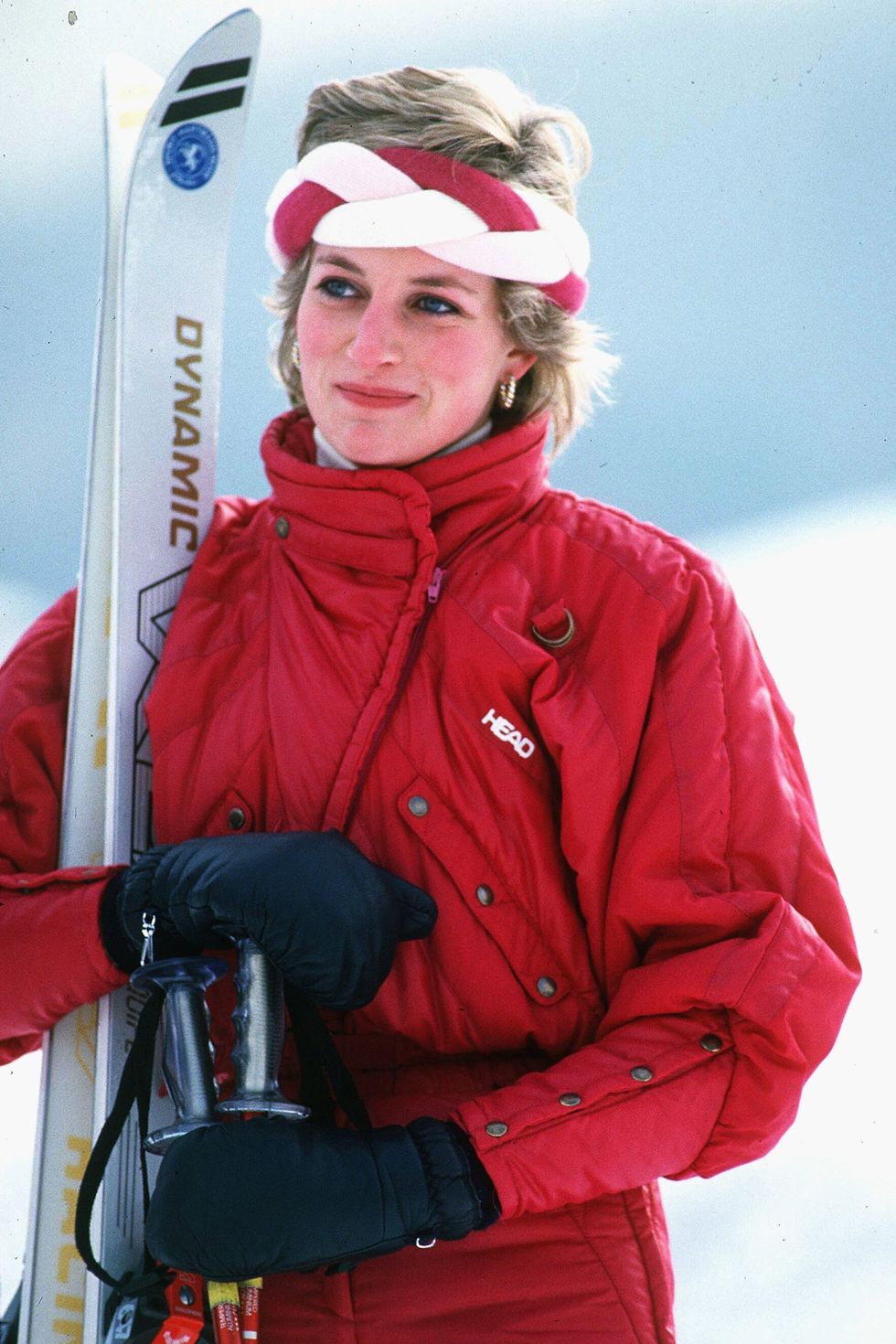 This dress may be unassuming, but it follows a tried-and-true pattern: baby blue, Cinderella-style. It was worn by Princess Di to Cannes. For £80,000, this dress was auctioned off in 2011.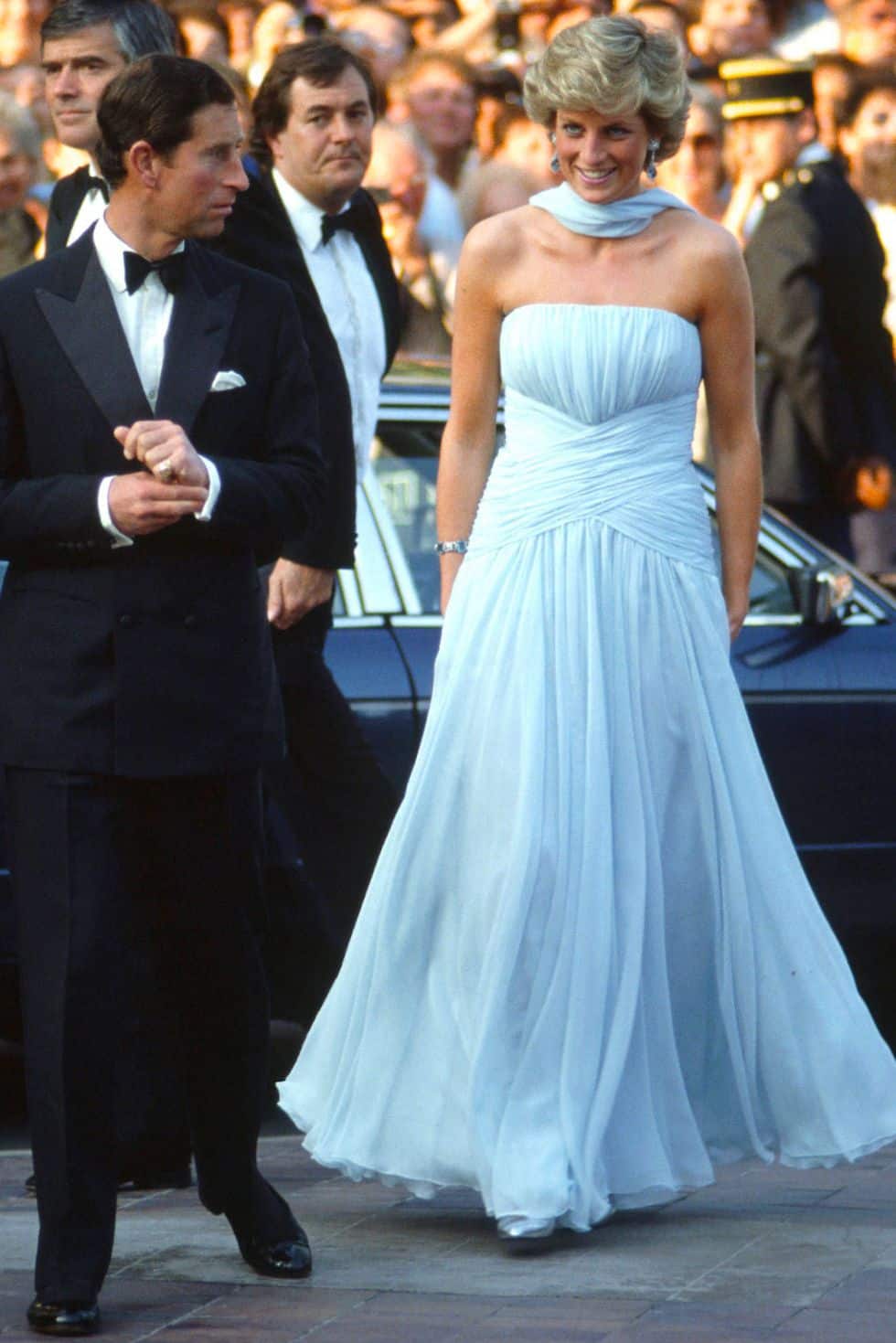 In this tartan Escada coat and Philip Somerville hat, some have claimed that Princess Diana overdid it. Her defense was that it was the 1980s!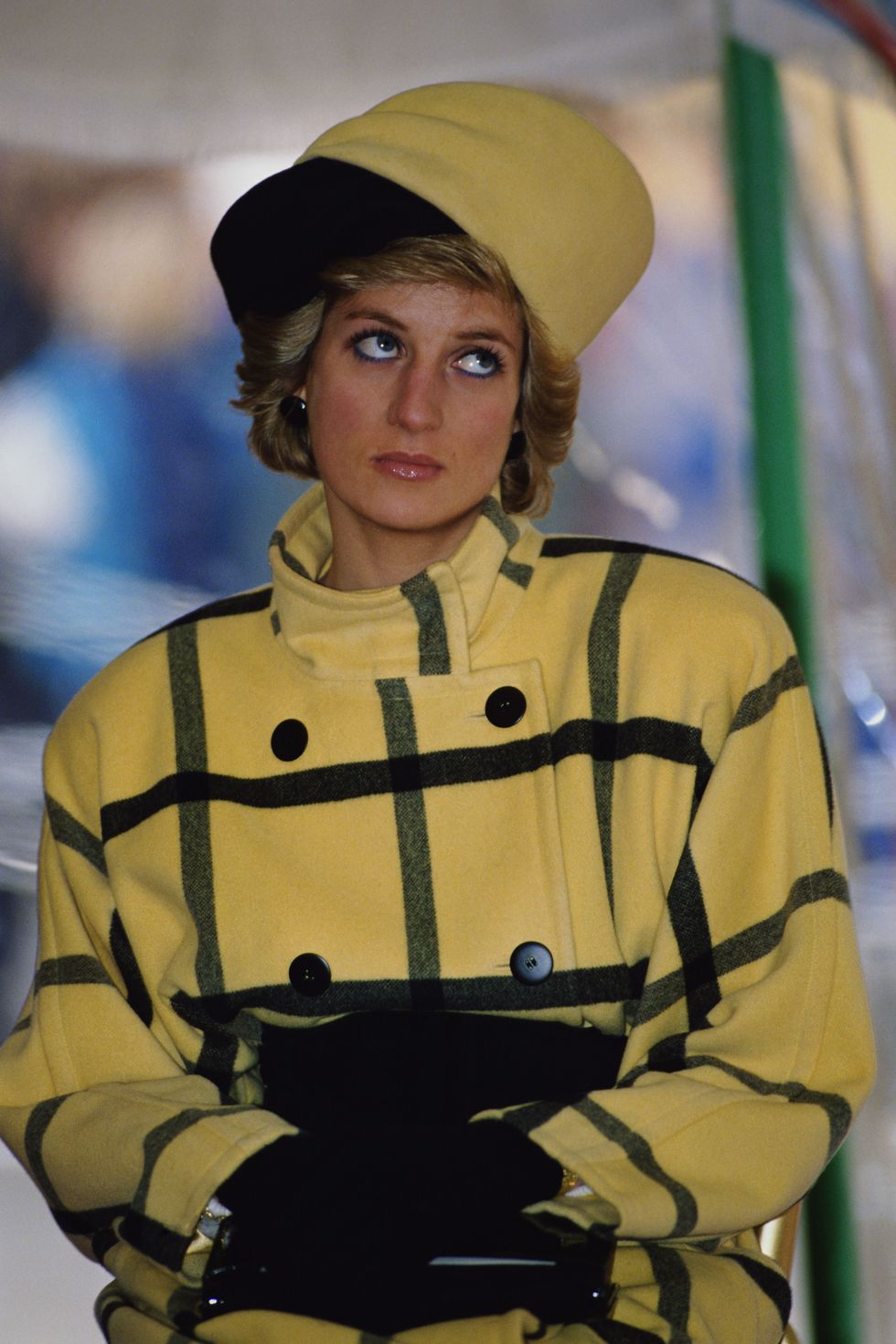 Princess Diana wore a more solemn outfit to the Remembrance Day ceremonies, but the birdcage veil still stands out.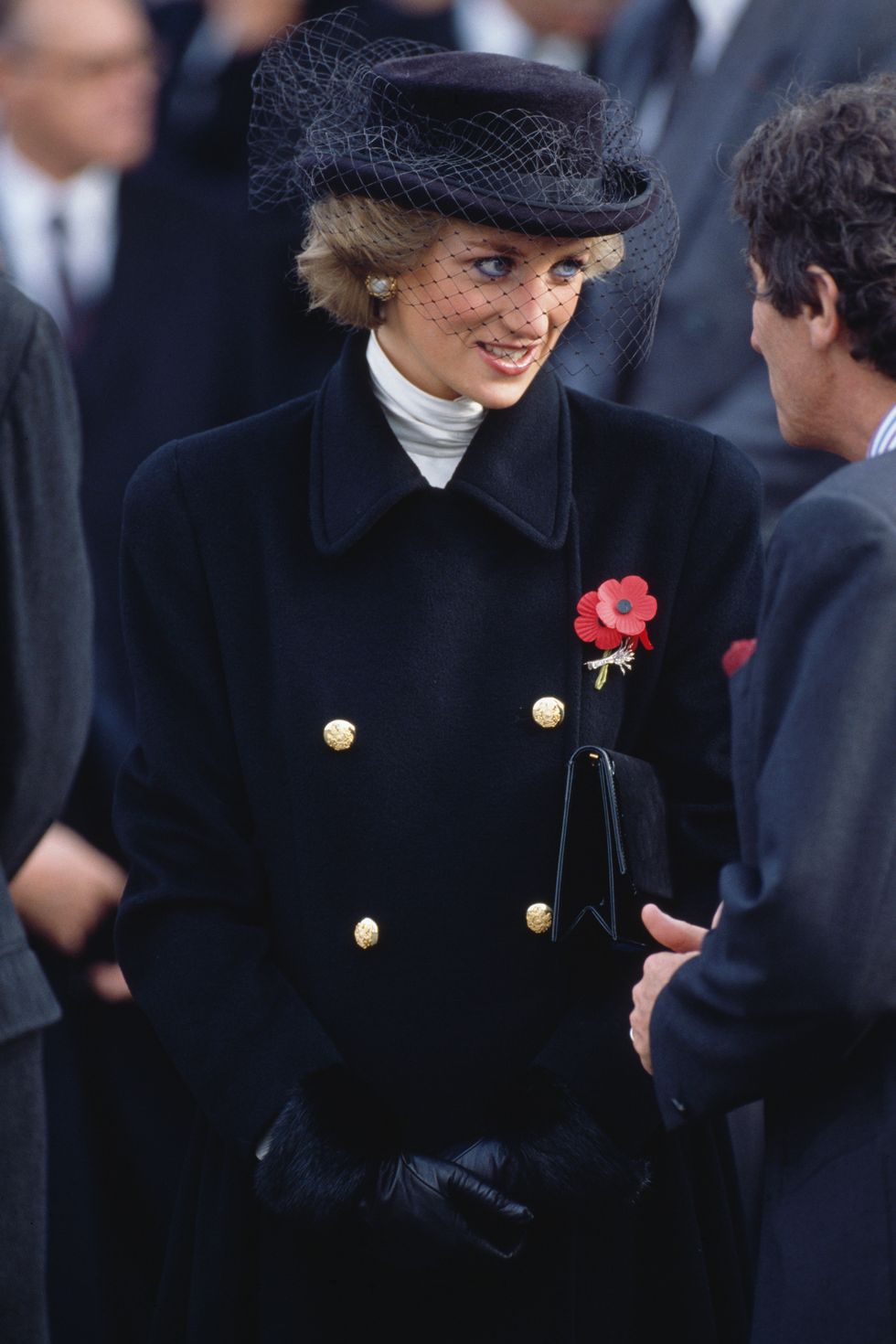 Only Princess Diana could pull off the completely unorthodox but effortlessly cool look of cowboy boots, a sweatshirt, and a blazer.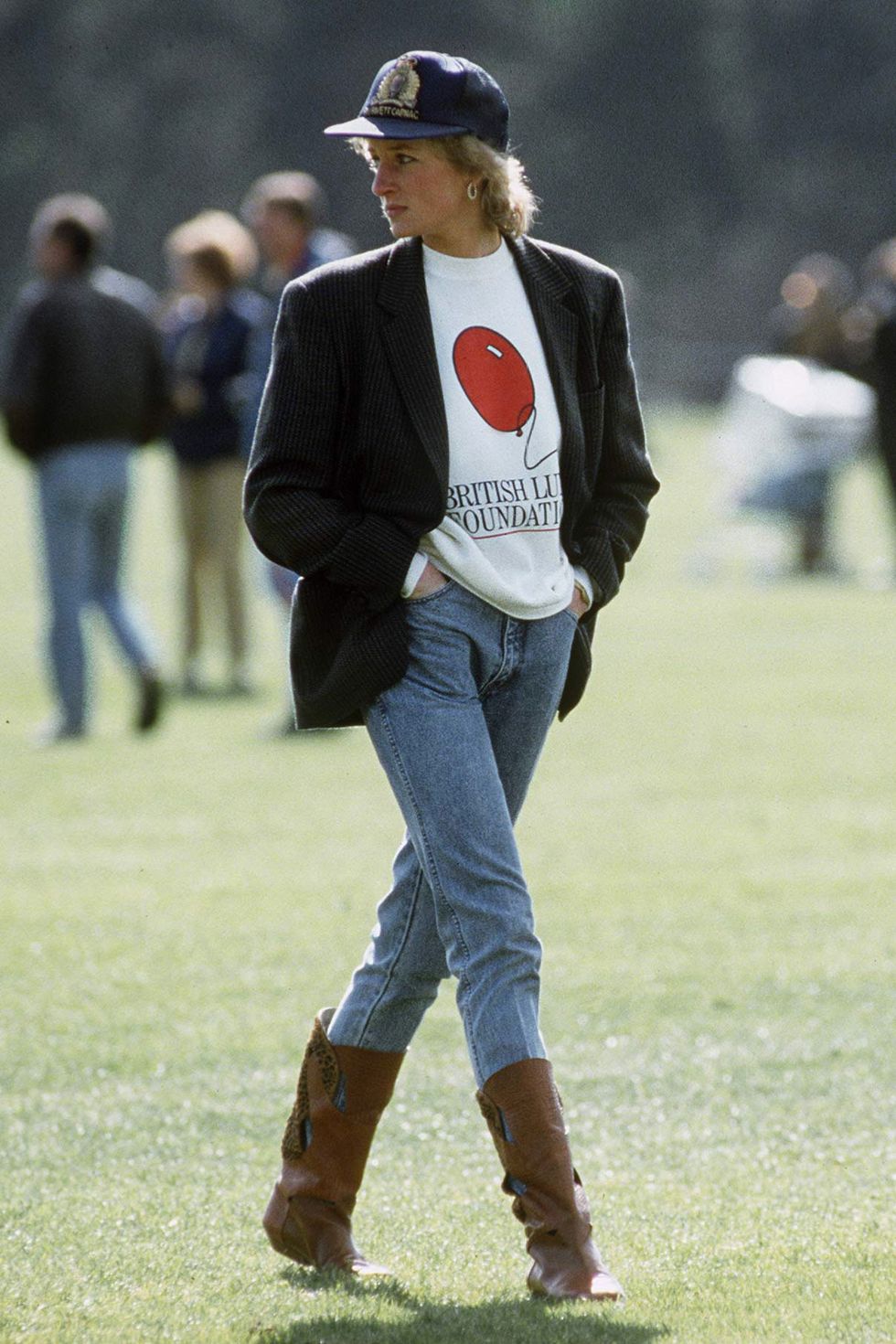 Diana wears a white and gold ensemble that has a military aesthetic.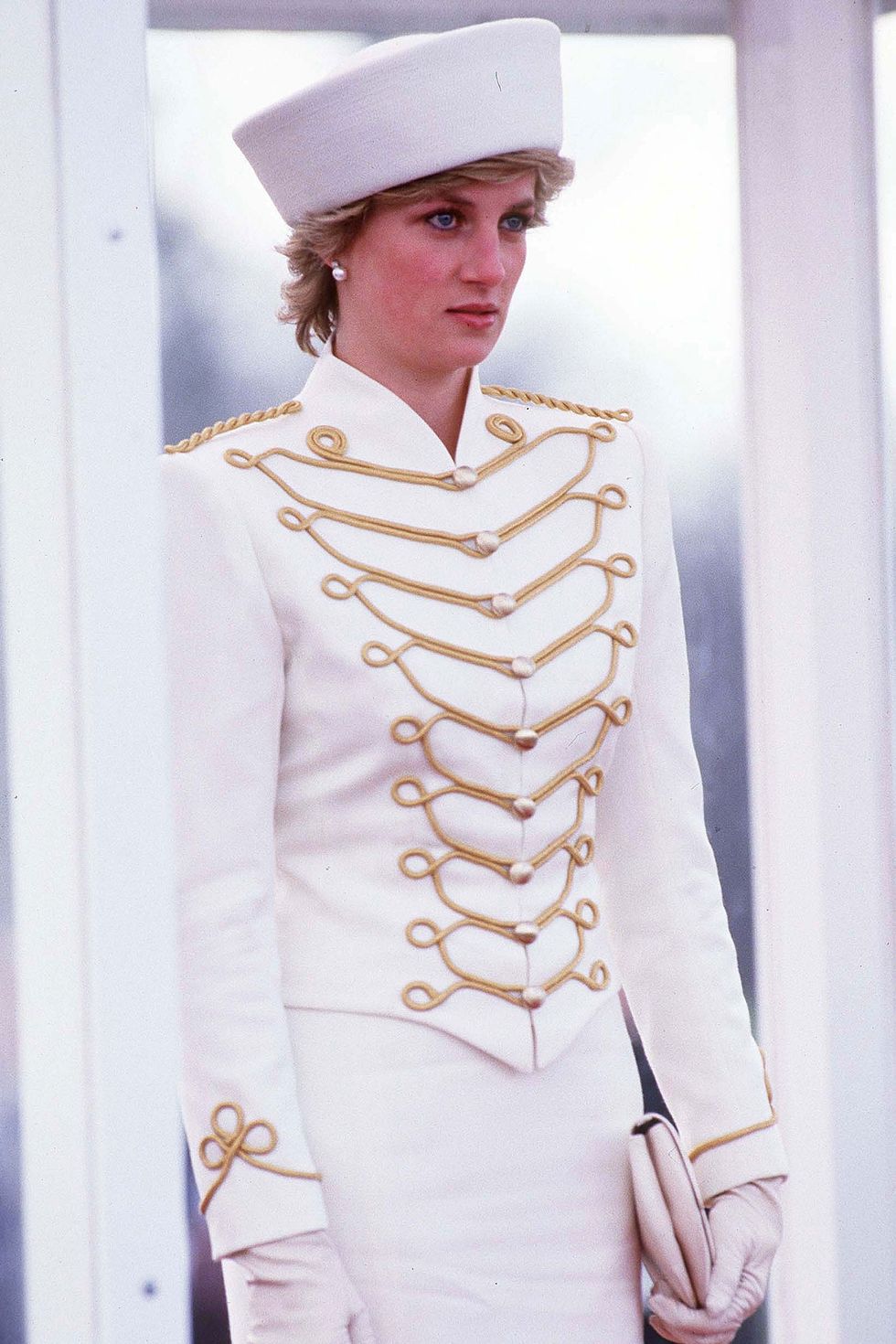 Polka dots can frequently appear overpowering, but Princess Diana did so in an elegant way.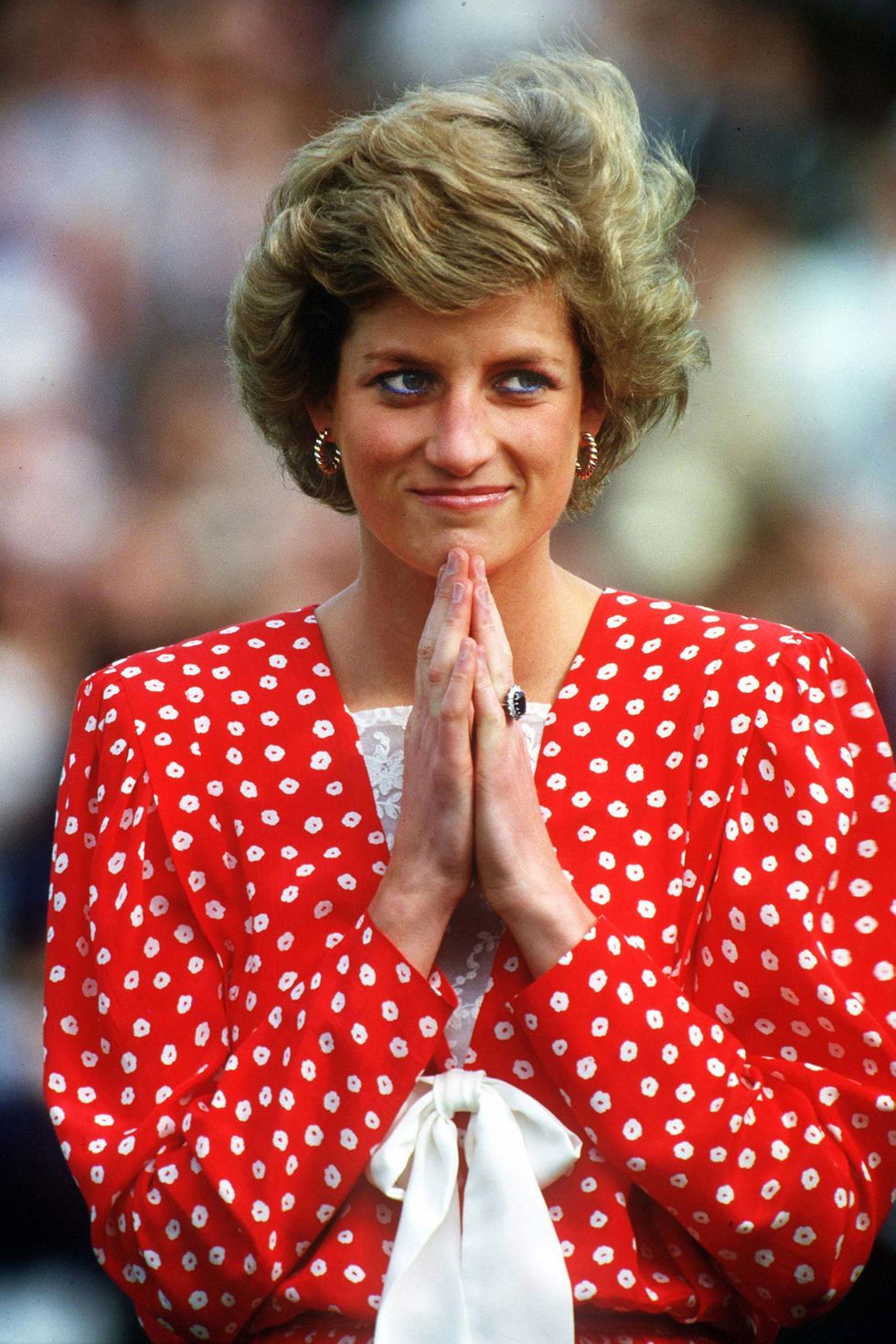 Prince Harry, who is always adorable, is the main reason this picture is well-known, but Diana's matching outfit was also stunning.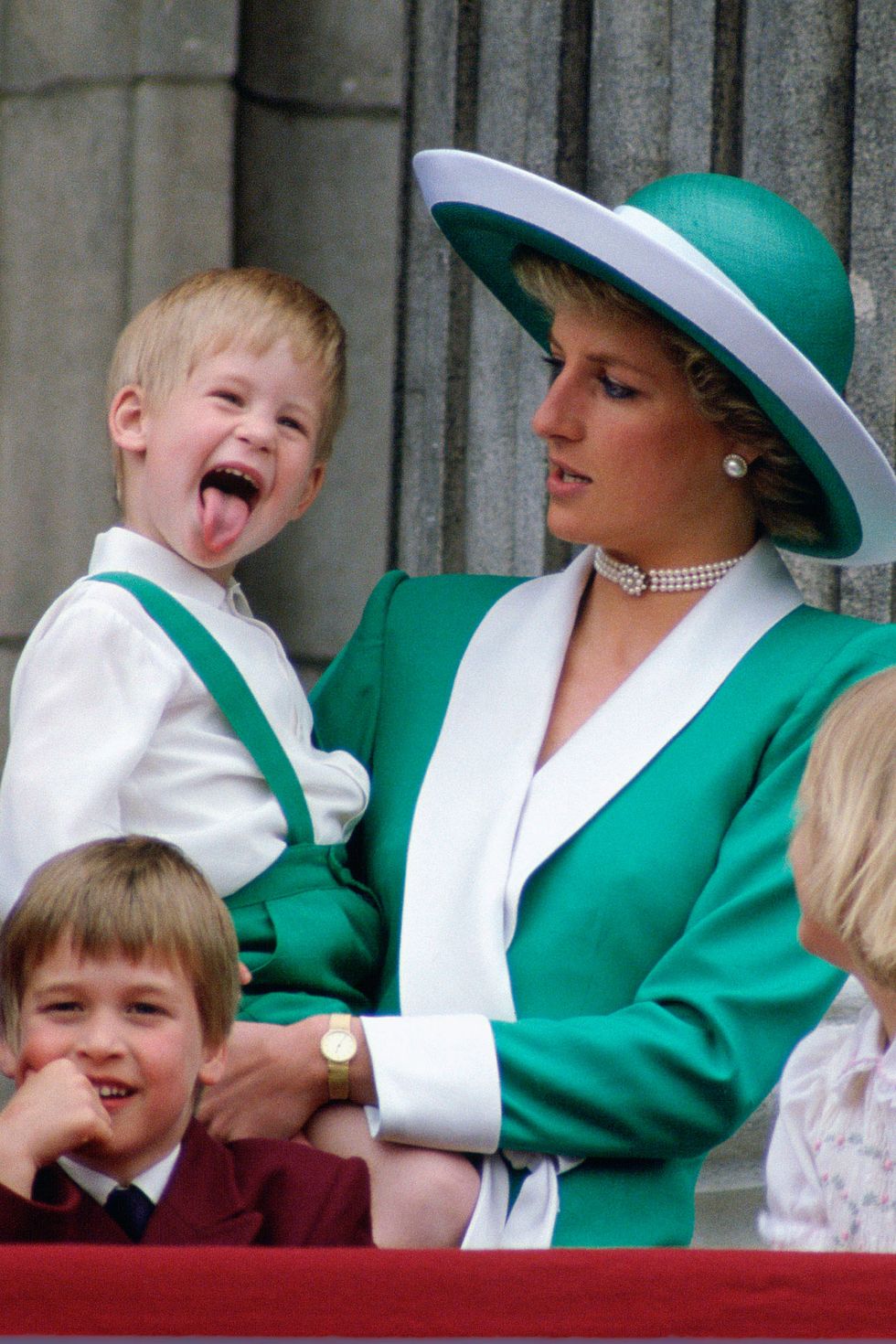 Prince Harry, who is always adorable, is the main reason this picture is well-known, but Diana's matching outfit was also stunning.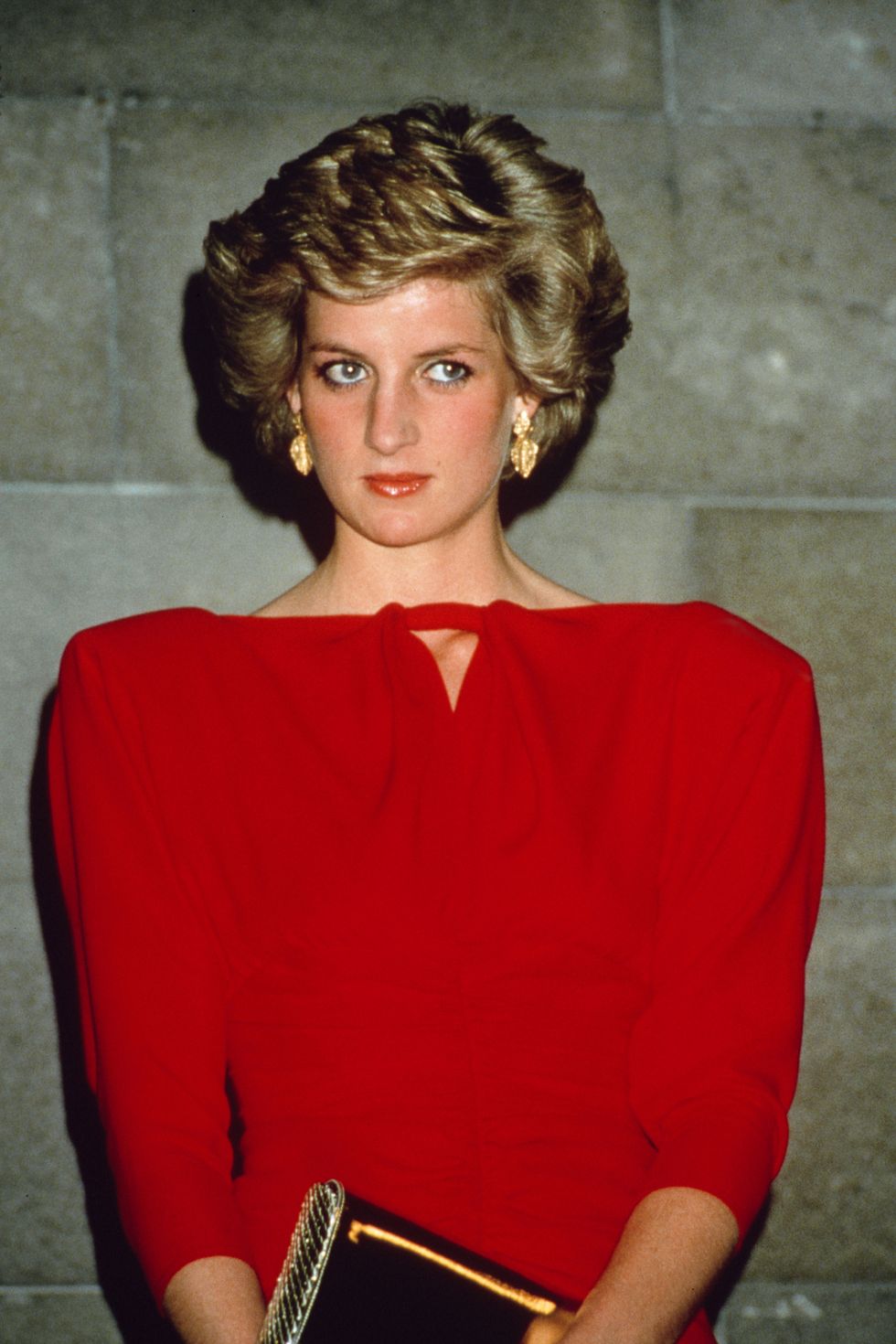 This image might have been shot in 2017. Diana looks absolutely classic in her outfit, hair, and makeup. Is that pink a millennial trend?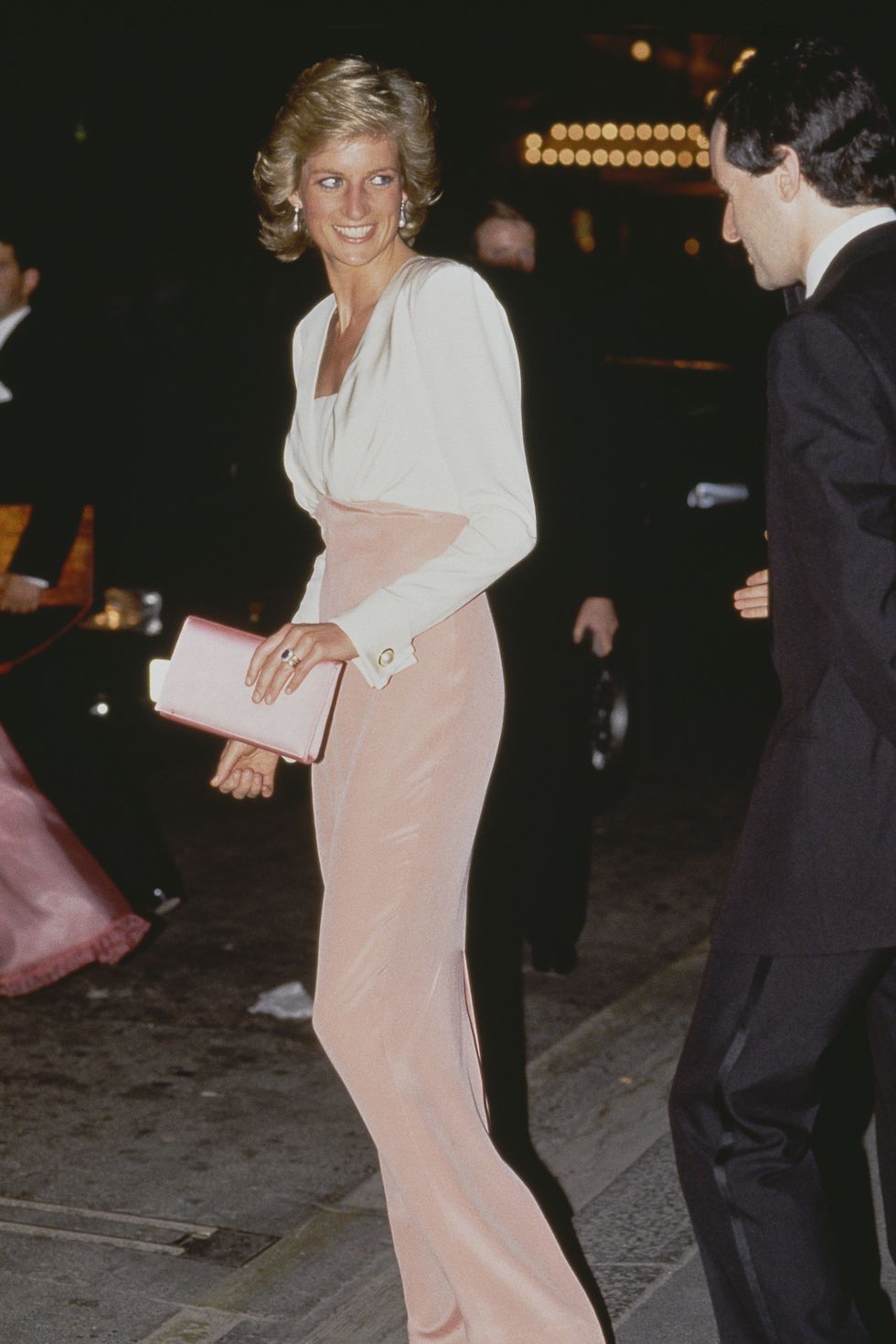 Another classic Princess Diana outfit is this sparkling column gown. You wouldn't bat an eye if you saw this on the red carpet in 2017.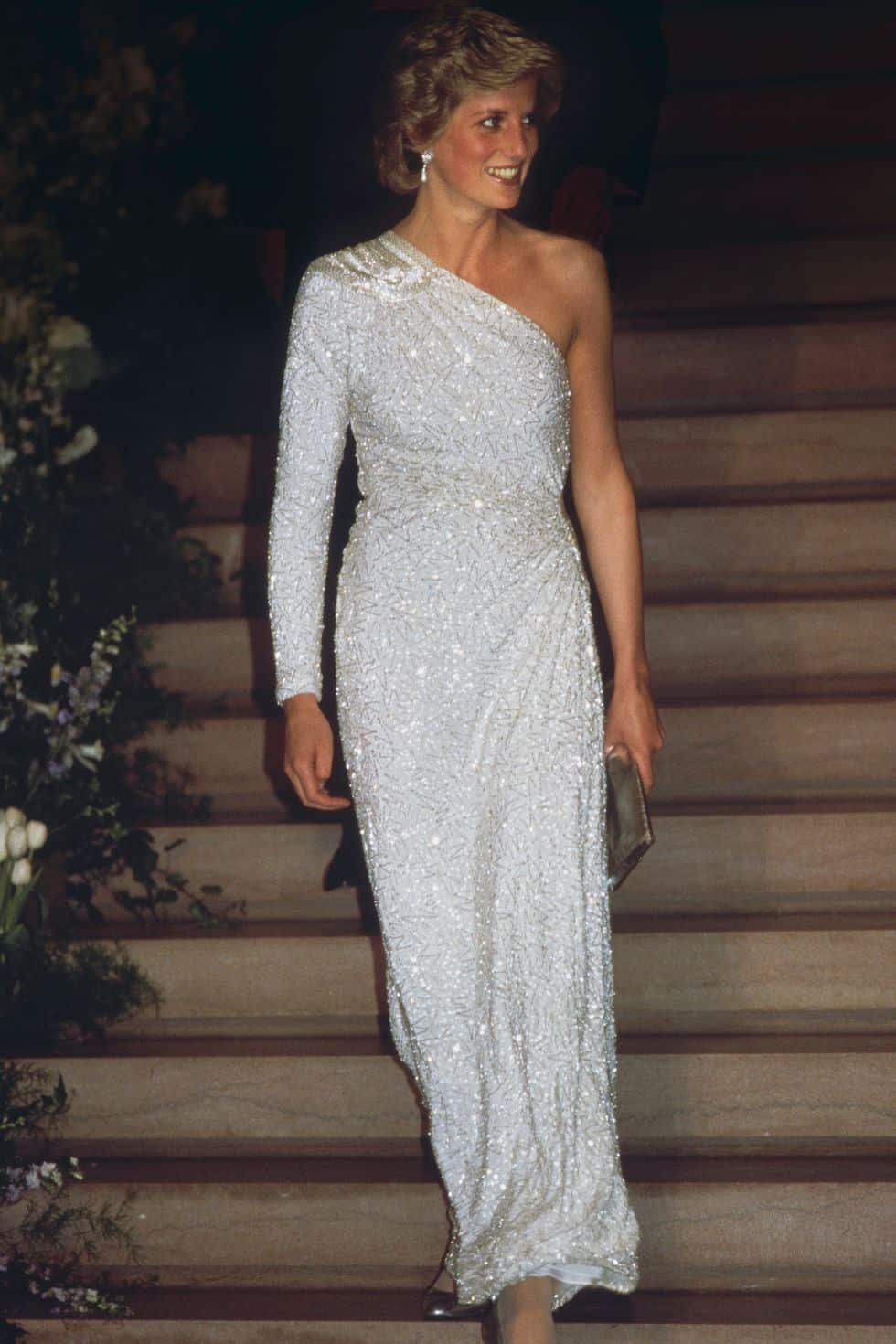 Diana had a talent for making casual attire appear carefree and fashionable, which this tunic most certainly does.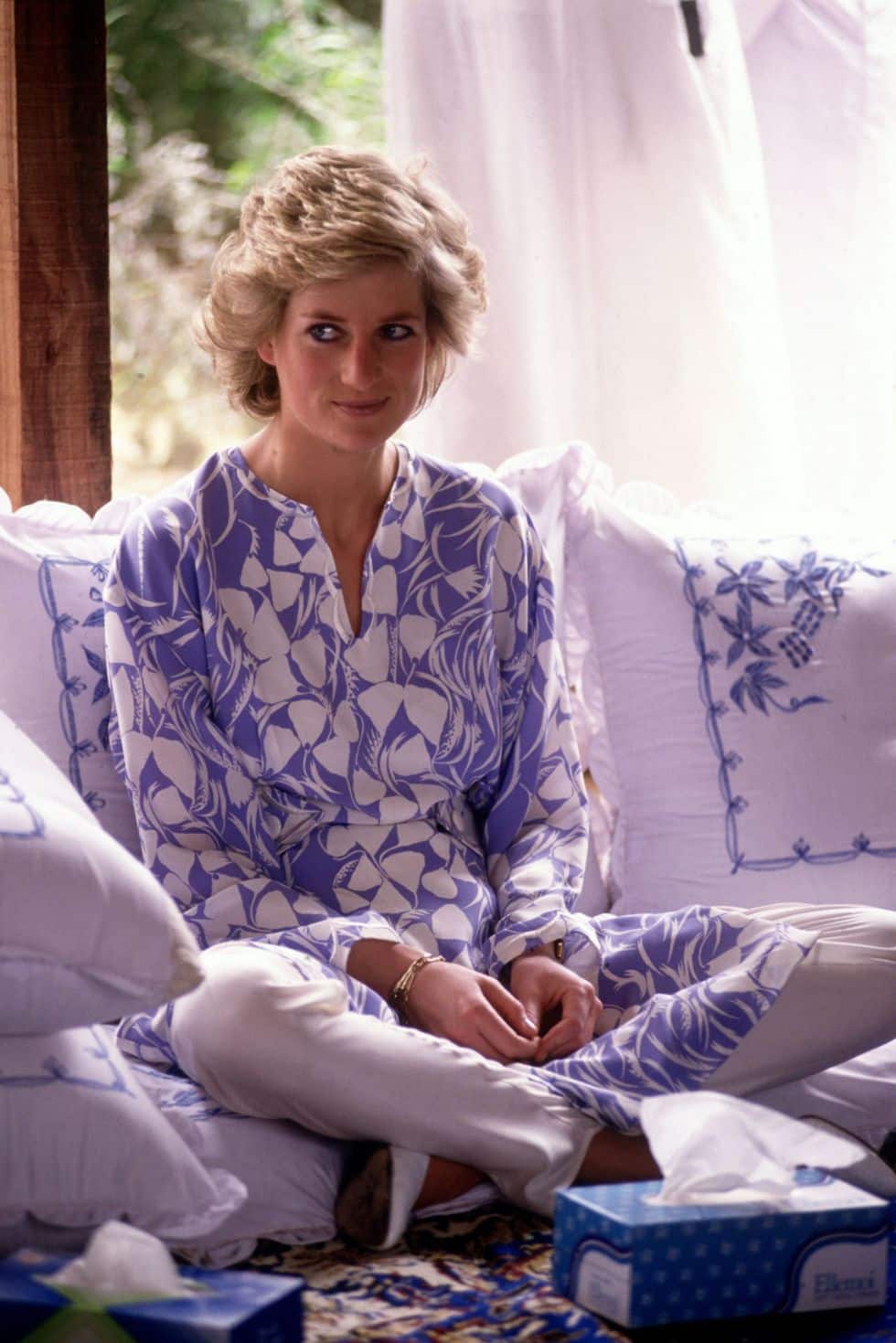 Which element in this image is more opulent: Diana's dress, the Rolls Royce she is exiting, or her tiara? The reply is "everything above."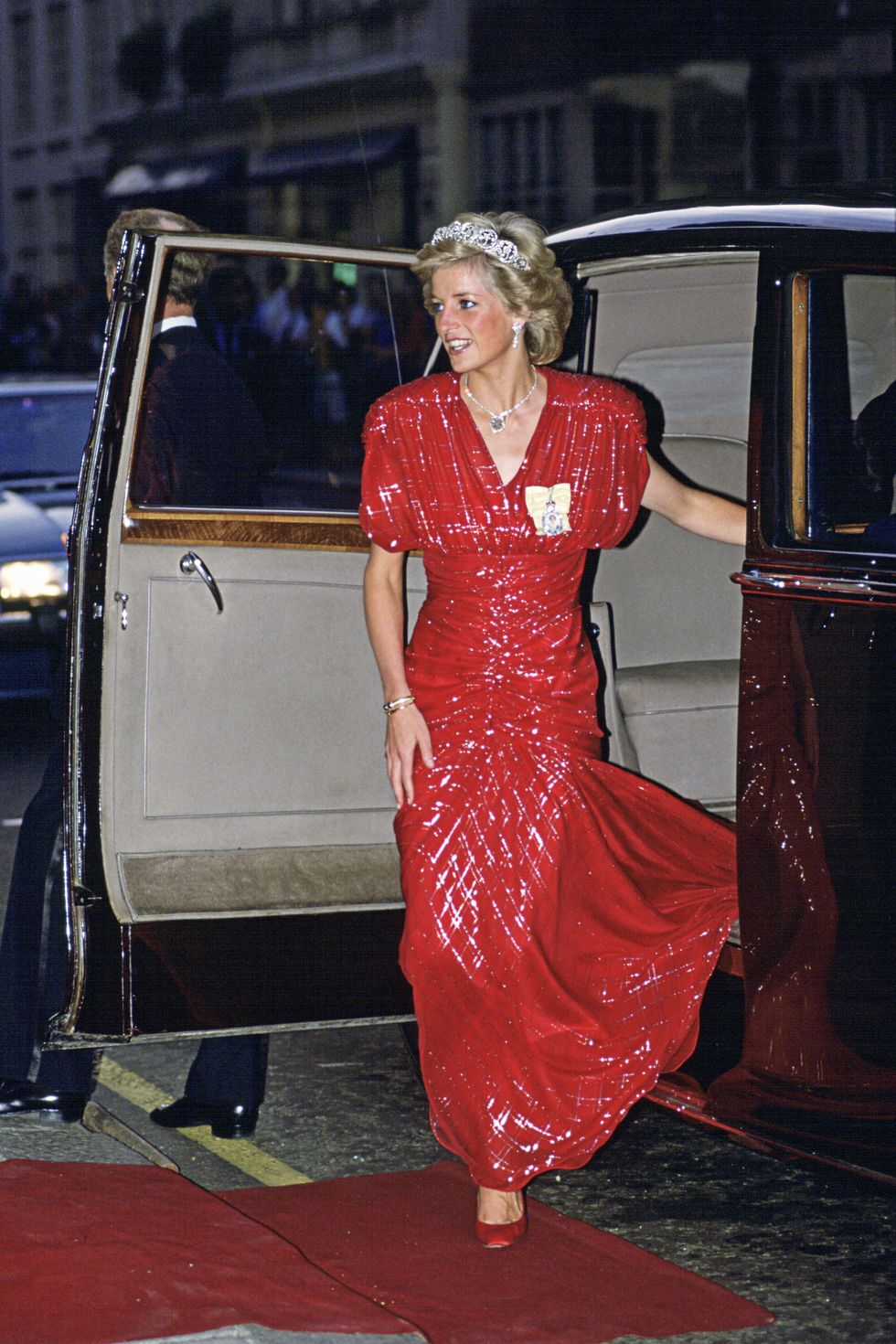 The media dubbed this Diana's "Elvis" look because of the combination of this tiara, the high-collared jacket, and her trademark blue eyeshadow (in a good way).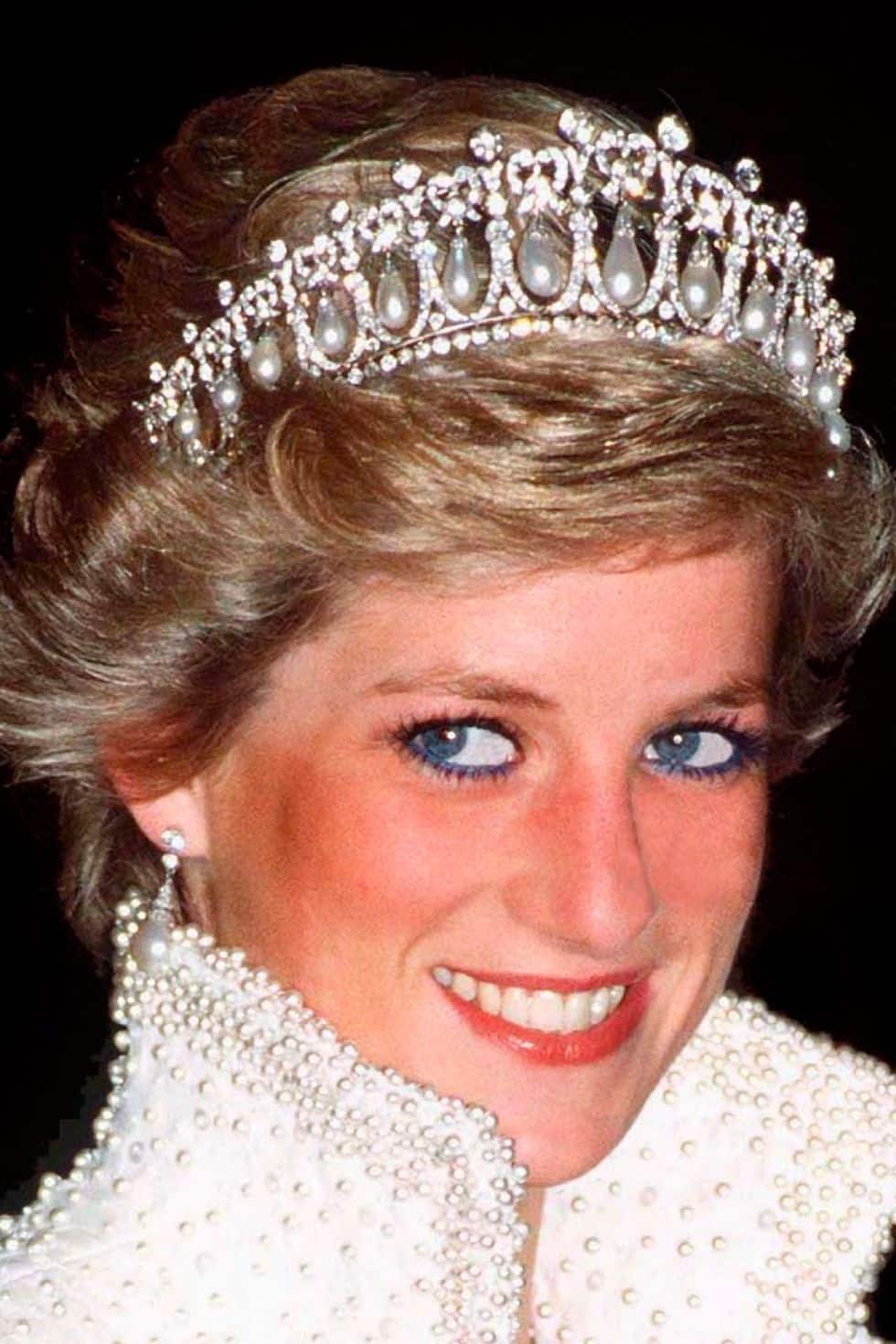 This floral dress is almost understated in comparison to some of Diana's other red carpet looks, but it is still gorgeous.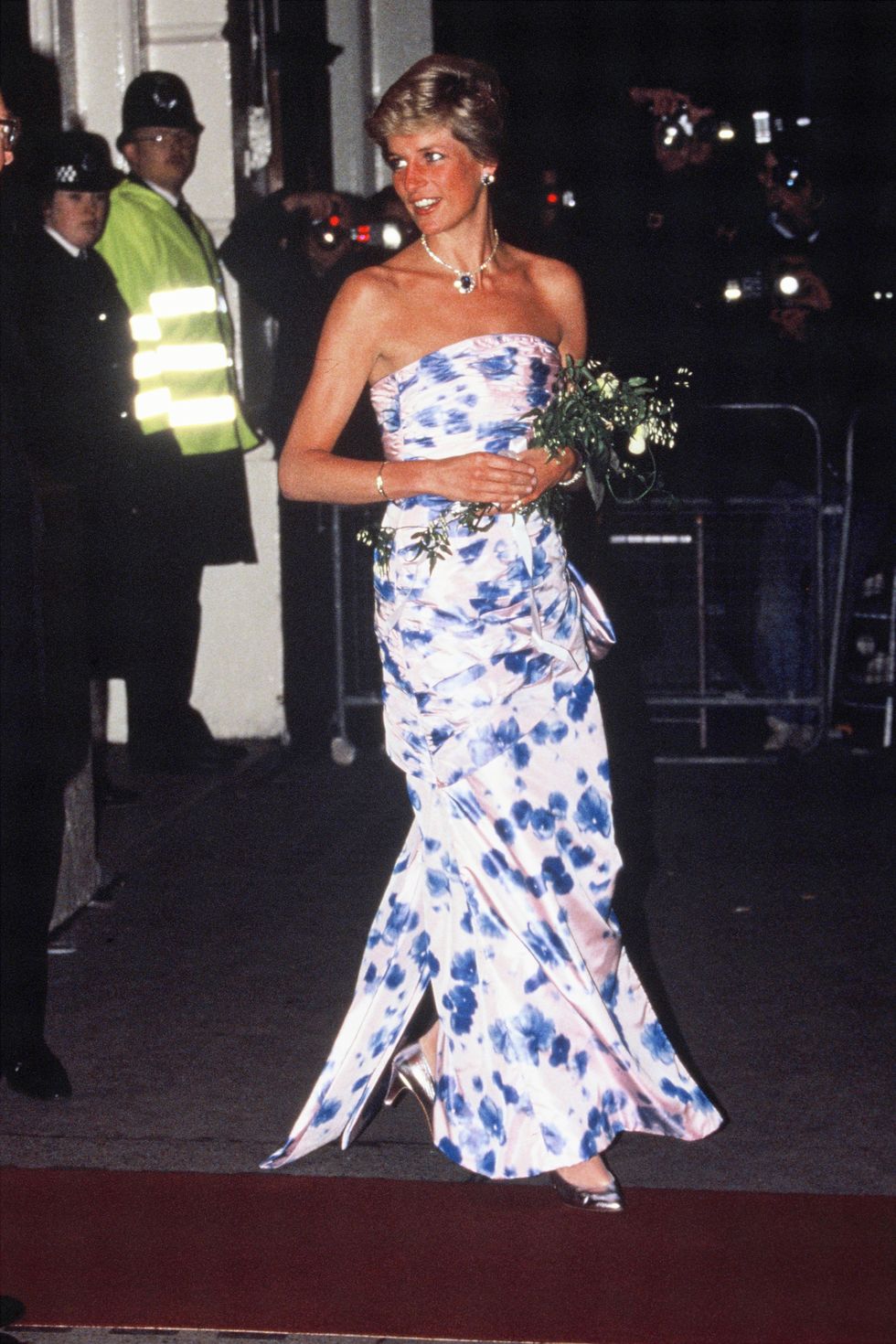 Make sure to don more hats. Diana's matching ensemble was just daring enough to draw the attention of everyone.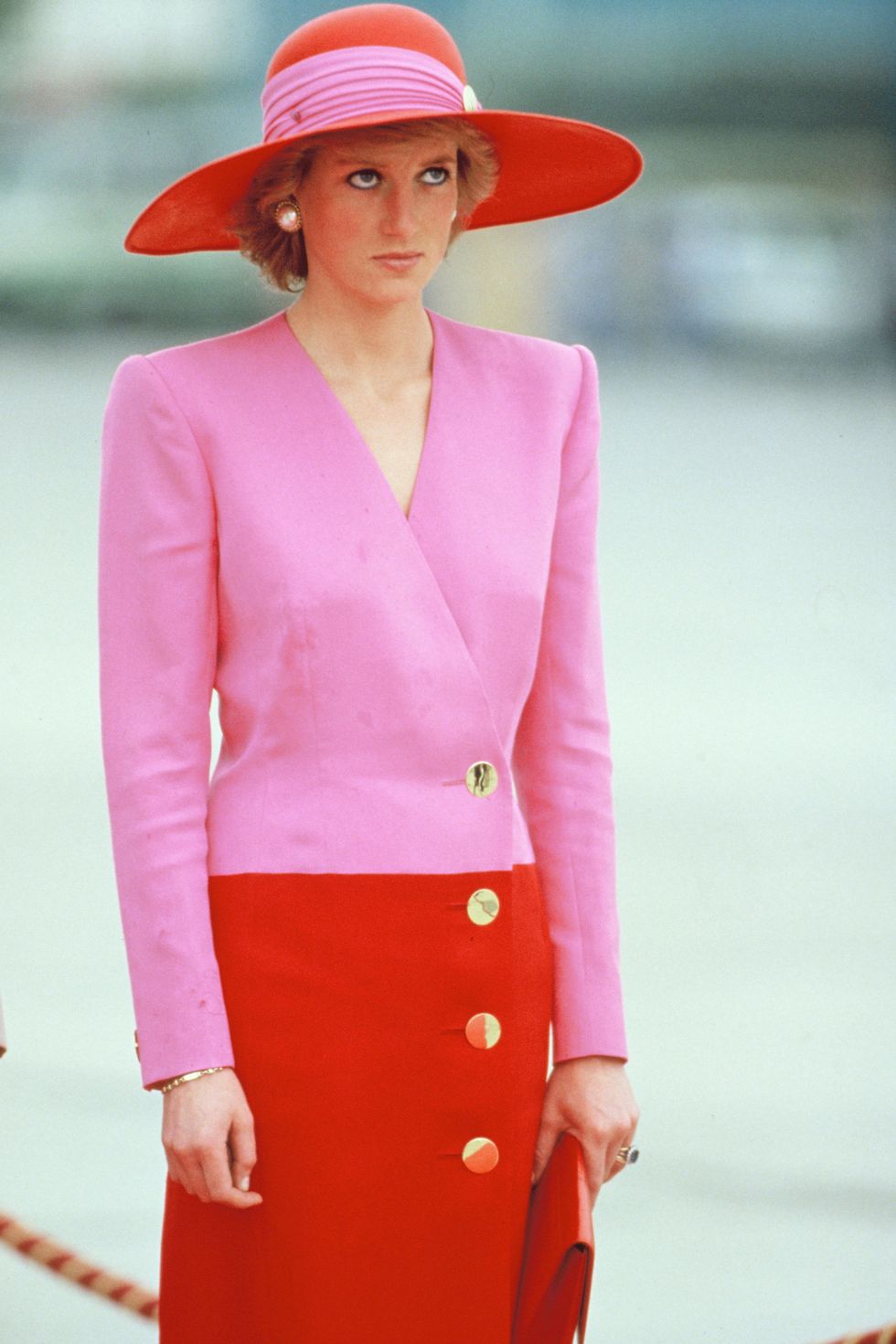 Another baby blue dress that Diana wore in Cameroon instantly won hearts.