PlayStation 5 is the most anticipated gaming console of this year and Sony has been very secretive about it. Sony recently shared some of the tech specs for PS5 but they are yet to reveal the first look of the console. There are many PS5 design leaks and rumors on the internet, but none of them is true as Sony can still change the final product design.
Some of the new rumors are claiming that the PlayStation 5 has heating issues and Sony needs to redesign the console so it can cool down. Here is more information on Sony PS5 release date, specs, features, price, heating issues and console design changes.
Sony PlayStation 5 Specs and Features
Sony PlayStation 5 specs and features were revealed by the company at the recent livestream event and here are the exact technical specifications for the console.
CPU: Eight-core AMD Ryzen Zen 2 clocked at 3.5GHz
GPU: AMD Radeon's RDNA 2 based graphics engine hardware
Clock Speed: 10.3 TFLOPS clocked at up to 2.23GHz for super-fast gameplay
PS5 Storage: 16GB of GDDR6 RAM and custom 825GB SSD for fast loading times
Video Resolutions: Support for both 8K and 4K gaming at 120Hz
Sound Quality: 3D audio for immersive sound
Heating Issues in PlayStation 5 and Design Changes
Sony PS5 is rumored to have issues in the cooling system and the console makers are panicking over it. The sources are saying that PlayStation 5 runs so hot that the hardware cooling is not efficient and they might have to redesign the console.
1. Rumors about the heating ps5 problem are true. They are going to other engineers outside of Sony to help fix the problem.
2. Last of Us 2 is not running well on base ps4.

— Steam Bot (@SonySteam) April 3, 2020
The chassis design and console cooling of the PlayStation 5 will have to be changed as the device have heating issues. Sony is yet to lock a final design for PS5 and it will only happen once the overheating issue is solved.
Sony PlayStation 5 Price and Release Date
Sony PlayStation 5 is confirmed to release this Holiday meaning the console launch will happen around October to December 2020. Despite the Coronavirus pandemic affecting major industries, Sony is confident that the PS5 console won't have any delays. There are some price leaks for the gaming console but it is estimated that Sony PS5 will cost $499 during the launch, while the PS4 and PS4 Pro only costs $399.
[fvplayer id="3103″]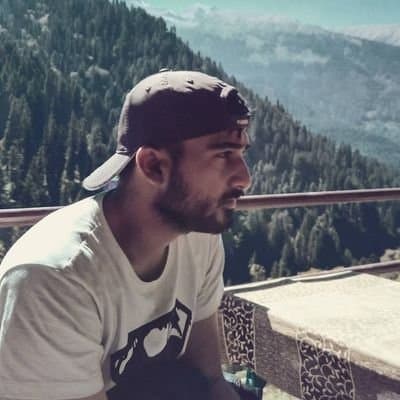 A journalist passionate about entertainment, pop culture, anime, gaming, and celebrity news: with years of experience in writing and reporting, I love to delve deep into the latest trends, information, and controversies surrounding entertainment and celebrity culture. Whether you're a die-hard gamer, an anime fanatic, or love to keep up with the latest celebrity news, I've got you covered.