Willow Sage Hart created a musical magic with Pink, her singer mom.  Pink's voice has captivated a lot of music fans from different genres. Now it's time for her daughter to show of the musical gift that she received from her mother.
The mother and daughter have created a new version of "A Million Dreams" for the album The Greatest Showman- Reimagined. The video is already out. This music video is full of lots of love and amazing voices that will capture the hearts of the music fans. Pink always has a surprise in store for her fans and this one is going to be huge.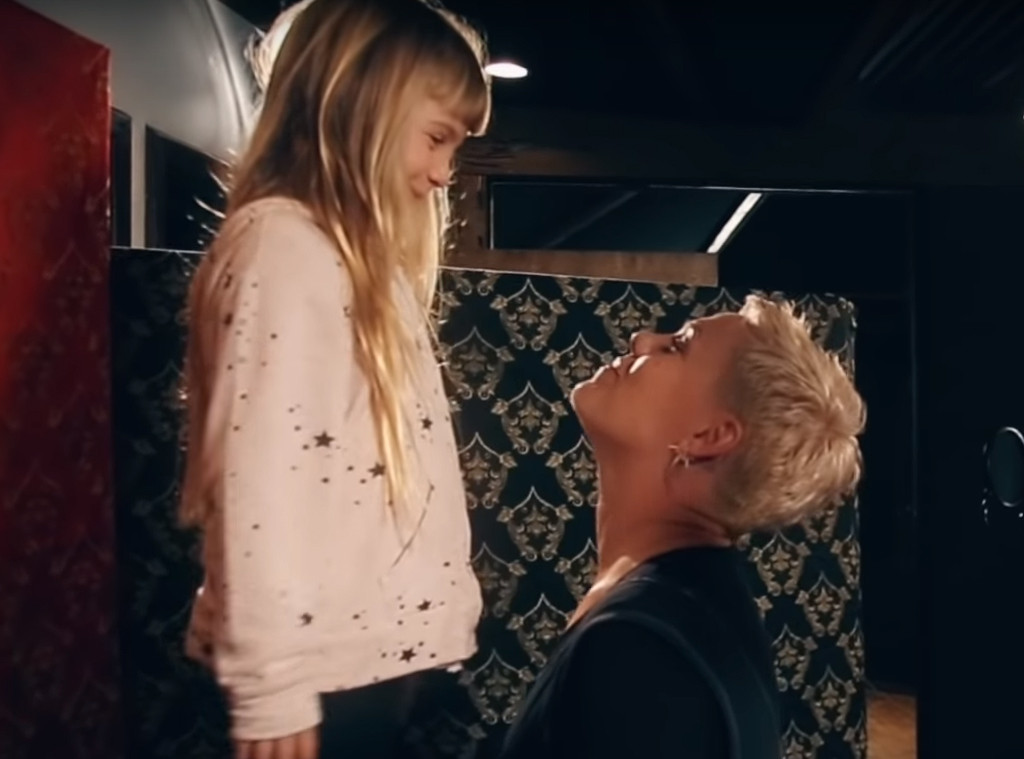 In the video clip, Pink Revealed,
I grew up listening to Annie and no one has done this for me, for my heart since I was a little girl. And to have her finally have something like this…You made our favorite movie ever.
Have a look at the video here!
Pink said that her daughter is really fun loving and she cheered her up throughout the recording. She is really proud of her daughter. Pinks guides her little daughter through the recording and gives her a thumbs up at the end of it.
Willow has been receiving the grooming to bloom into a star since the day she was born. She is often seen travelling with Pink and a lot of onstage appearances as well. Willow has a natural talent for it. She already knows little things about the industry.
At 2018 Grammys, the little girl also got the opportunity to meet Ryan Seacrest and Rihanna. The album 'The Greatest Showman – Reimagined' will be in stores from 16 November. You will also get to see Sara Bareilles, Kelly Clarkson, Pentatonix, the Zac Brown Band and several other singers in the album.
Source: Today.com, Eonline