NBA player Devin Booker has expressed his support for Jonah Hill who is facing criticism for his controlling behaviour with ex Sarah Brady. The Wolf of the Wall Street actor became a controversial topic of discussion on the internet after his ex posted their private chats online exposing his controlling behaviour.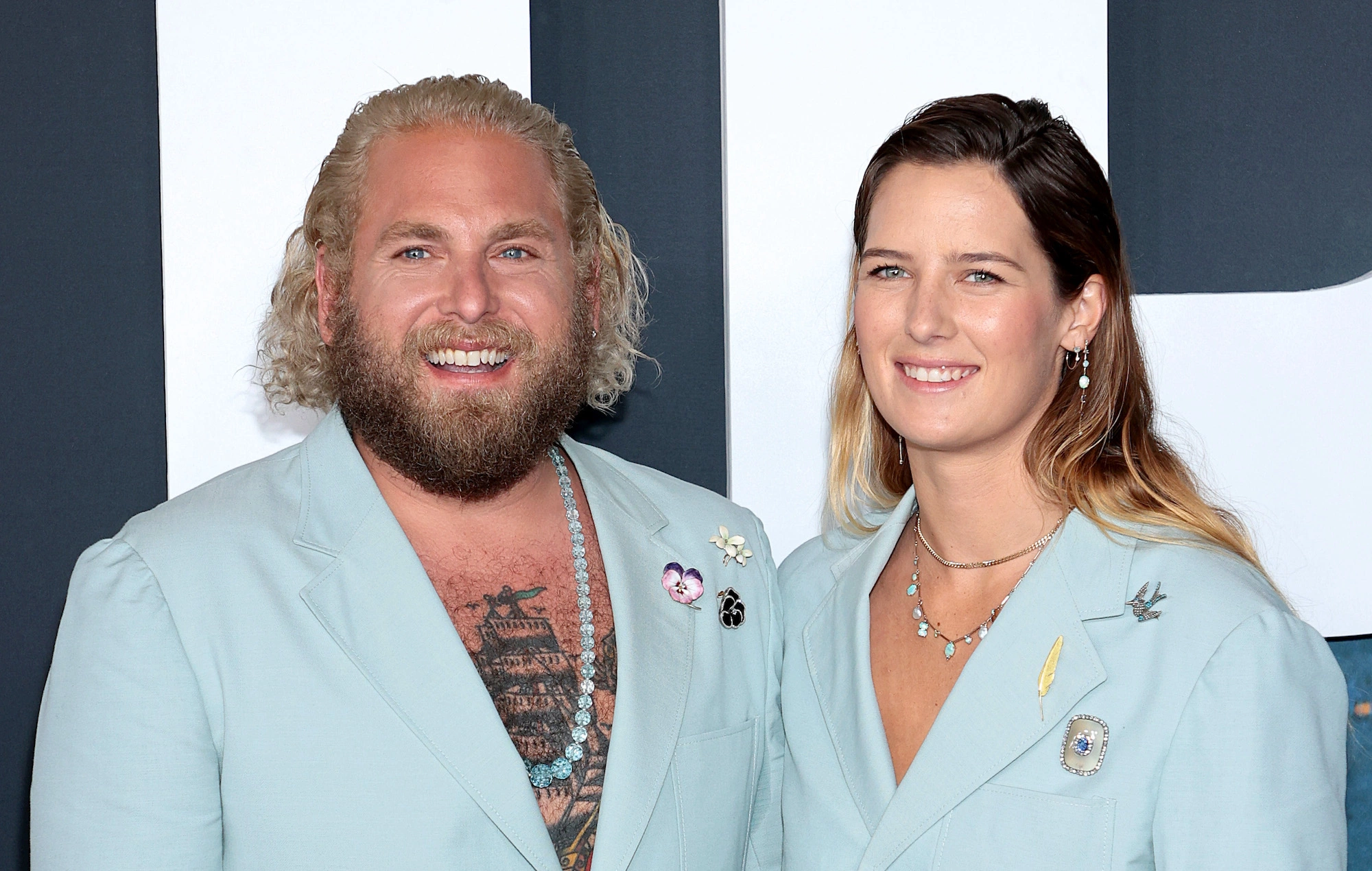 What is the Jonah Hill controversy?
Two years after their breakup, Jonah Hill's ex-girlfriend, Sarah Brady posted their personal texts to expose the Superbad actor's emotionally abusive behaviour. Hill recently welcomed a baby with his current girlfriend over a month ago. Sarah Brady is a surfing instructor who claimed that Hill would try to control her by asking her not to meet male friends and not post pictures online in swimsuits.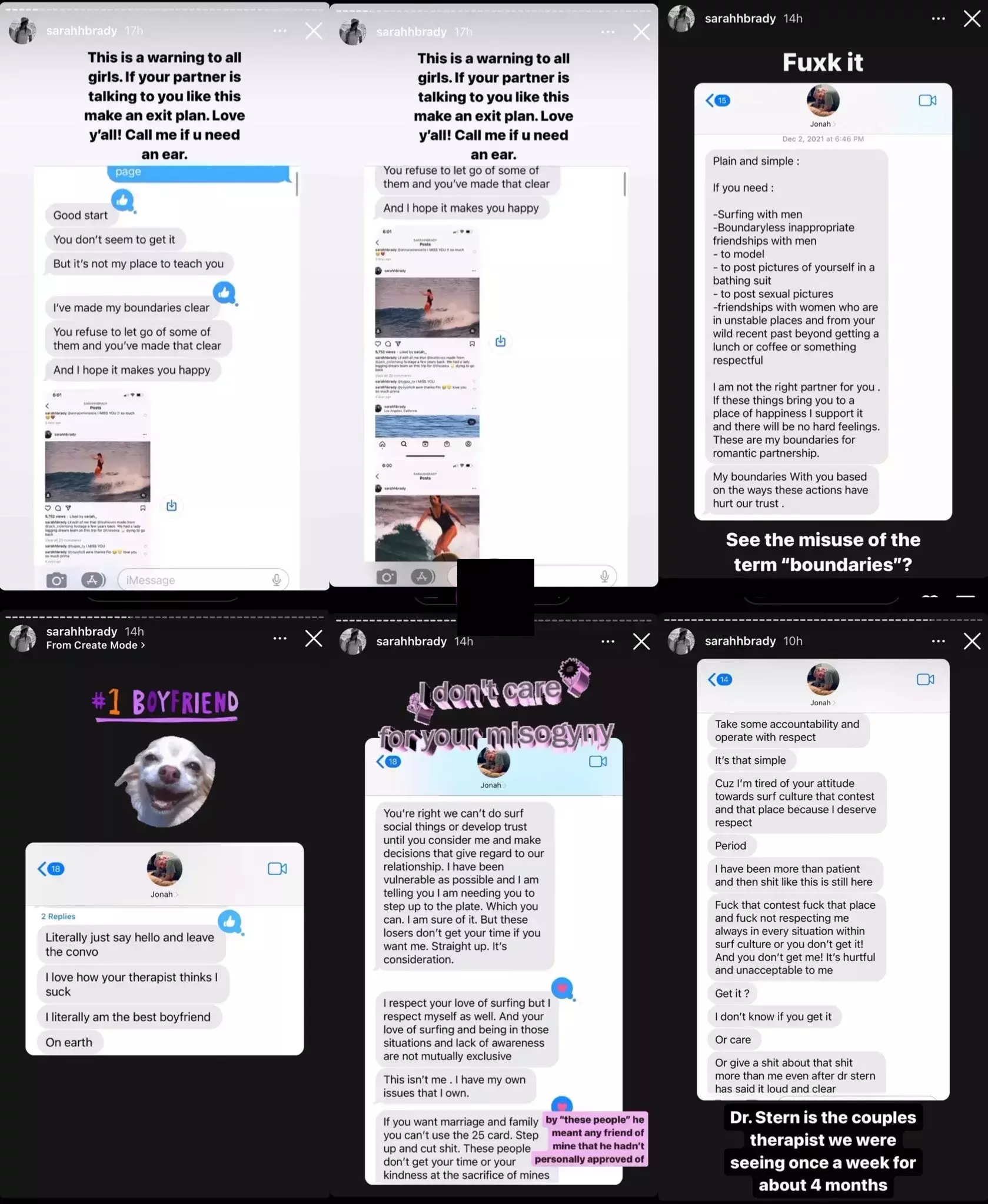 Hill can be seen stating a list of things he can't stand Sarah doing if she wants to be with him. The text reads-
"If you need:

-Surfing with men

-Boundaryless inappropriate friendships with men

-to model

-to post pictures of yourself in a bathing suit

-to post sexual pictures

-friendships with women who are in unstable places and from your wild recent past beyond getting a lunch or coffee or something respectful

I am not the right partner for you. "
He can also be seen stating that he's "literally the best boyfriend on Earth." While some fans don't appreciate Brady's decision to come out with all the allegations after two years, that too when Hill is in a happy relationship, many have shown their support for her. Some fans defended Brady in Twitter post comments.
"Ppl mix up the definition of boundary in relationships.

BOUNDARY =something you place for YOURSELF with "I statements" ie. "I don't date smokers"

RULE =something you place on OTHERS with "you statements" ie. "YOU can't smoke around me"

AGREEMENT =involves 2 ppl creating terms" -@freeroseunivers

"Don't date a sexy surfer gal if you can't handle all that entails. He knew what she was before dating her. Now he wants her ro change? These are boundaries, this is an attempt at controlling her." -@sar_ahspeaks

"While he can have his personal preferences, trying to control what your partner can or can't do, isn't setting a boundary, especially if you entered the relationship knowing what your partner does for a living." -@KitsunessaEN

"how are you going to get into a relationship with a SURF INSTRUCTOR and say if u wanna surf with the men too they can't be together WHY GET IN THE RELATIONSHIP TO BEGIN WITH??? huge fan of his but what the actual fuck that's like me getting in a relationship with a tattoo artist n being like nah sorry u can't tattoo the girls tho." -@sierraskyexo

"This is not "boundaries" she's a surfer and can't post pics in a swimsuit?? He's controlling her and trying to change a huge part of her" -@tattiegucci
Devin Booker 'Salutes' Jonah Hill
Phoenix Suns guard, Devin Booker has shown his support towards Jonah Hill by sharing his picture on his story. While Jonah Hill and Devin Booker have never been seen hanging out or known to share a friendly bond, the NBA player expressed his support for the actor regardless. Devin Booker shared an Instagram story with Jonah Hill's picture in which he's wearing a Phoenix Suns jersey to which the basketball player added a 'salute' emoji.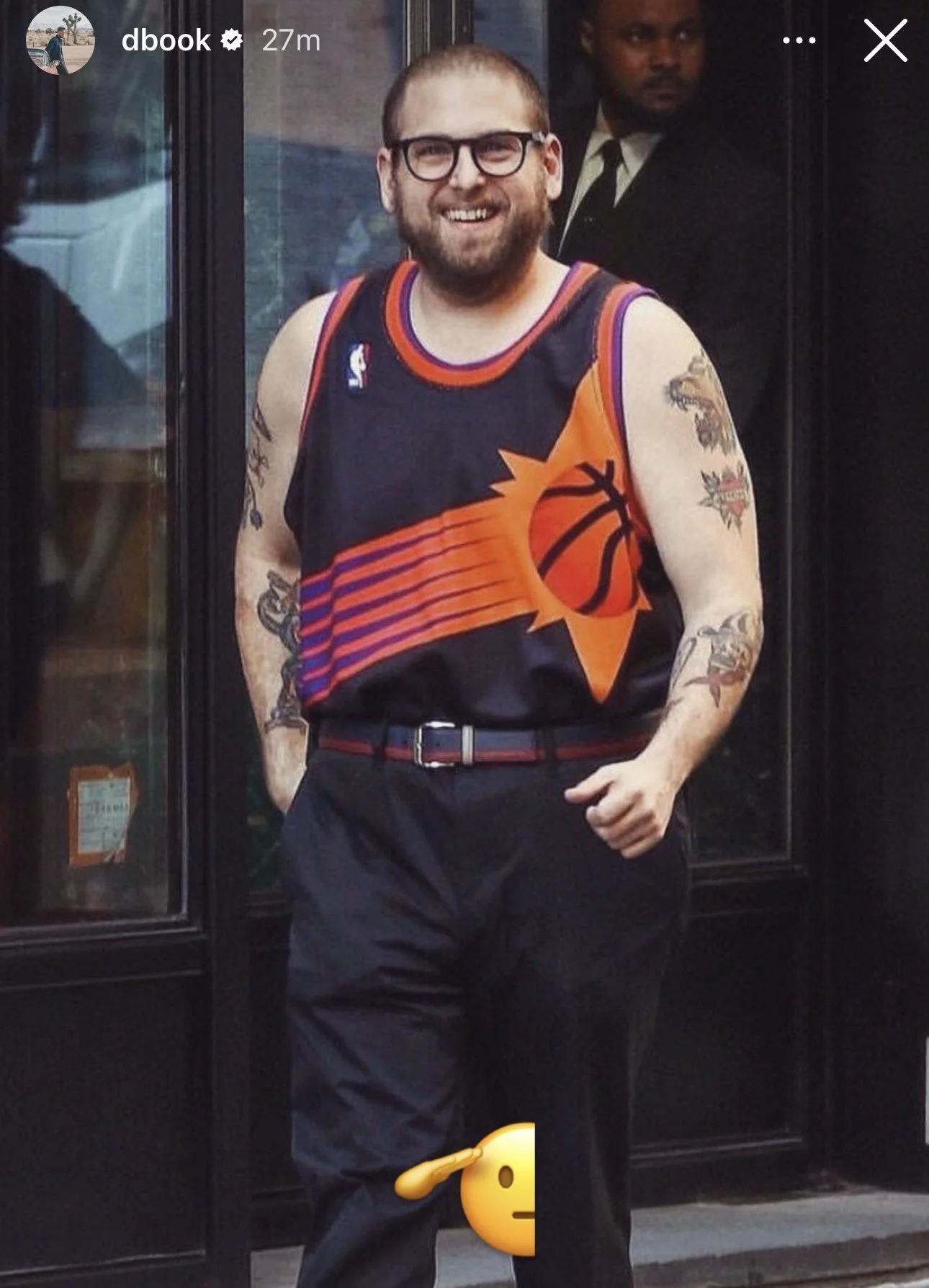 It is also unclear as to why Hill was spotted wearing a Phoenix Suns jersey in the picture when he publicly supports LA Lakers. Devin Booker plays for Phoenix Suns and his story has certainly created a mystery around the two's relationship. Hill has not spoken out about the allegations by Sarah Brady in public yet.