A viral video of a 'permanently sad' cat has emerged in China. This cat drew a lot of attention due to its extraordinary face marking. Due to the markings, the cat looks permanently sad.
The cat has two big black spots right above its eyes which looks like furrowed eyebrows. The spots make it look like a sad cat. Much like the mood of 2020.
This little fella became an internet sensation when a student in Shanghai noticed it on the street.
The woman, known by her social media handle Xin, shared the footage on Chinese TikTok-like Douyin last Thursday.
The cat engaged all the web users with its sad expression. The video got around two million views on Douyin. It seems that people can't get enough of the unique face markings.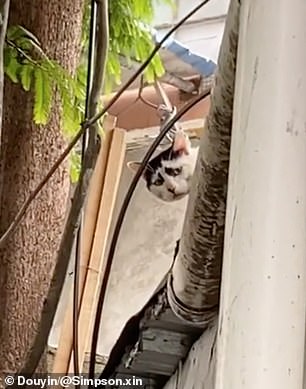 One user wrote, "What happened to you? Why are you looking so sad!"
Some other people wrote:
"Hahaha the cat is a real-life emoji!"
"This is hilarious. It reminds me of my headteacher who was always angry at me haha."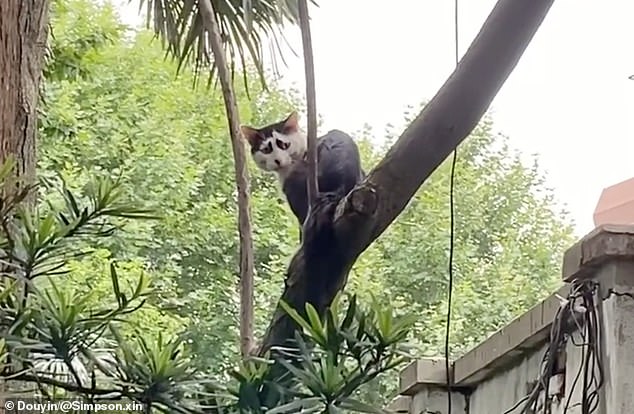 Since Ms. Xin caught a glimpse of the cat, she has been regularly visiting the stray cat. She wishes to take in the cat but she already has a pet cat.
Another clip shows the university student bringing the moggie food and water while telling her followers that she would regularly come to check up on the animal.
The 'permanently sad' cat sensation is followed by another cat with a grumpy look. The latter one has human-looking expression and went viral recently.
Kitzia, with a permanent scowl, lives in Florida, US, with her owner Viktoriia Otdielnova who started an Instagram account in her name, sharing her various states of unrest.
https://www.instagram.com/p/B9XGmwRFNPG/?utm_source=ig_web_copy_link
These cats have an expression that defines everyone's mood in 2020. Share it with your friends right away!!