You might not know this but for pets, toys are not just luxury. Actually, our furry friends see them as a necessity. That's why they refuse to give up on their favorite stuff toys even when their owner is snatching it from them. 
What happens is that dogs and cats develop a sense of comfort with their toys and thus, they don't want to get separated from it. We assume that you might know this. But what you don't know is that toys help pets from not developing certain kinds of behavioral problems. That's right! 
Soft plushies are not just a comfy place for dogs and cats but also for hedgehogs, horses, raccoons, and many other animals. Wait.. you don't believe that? No worries because we have got some proof. 
Scroll down and have a look at these cuties who are in love with their soft plushies. 
#1 Elliot's Owner Shares What He Looked Like At 4 Weeks vs. Full Grown, With His Favorite Toy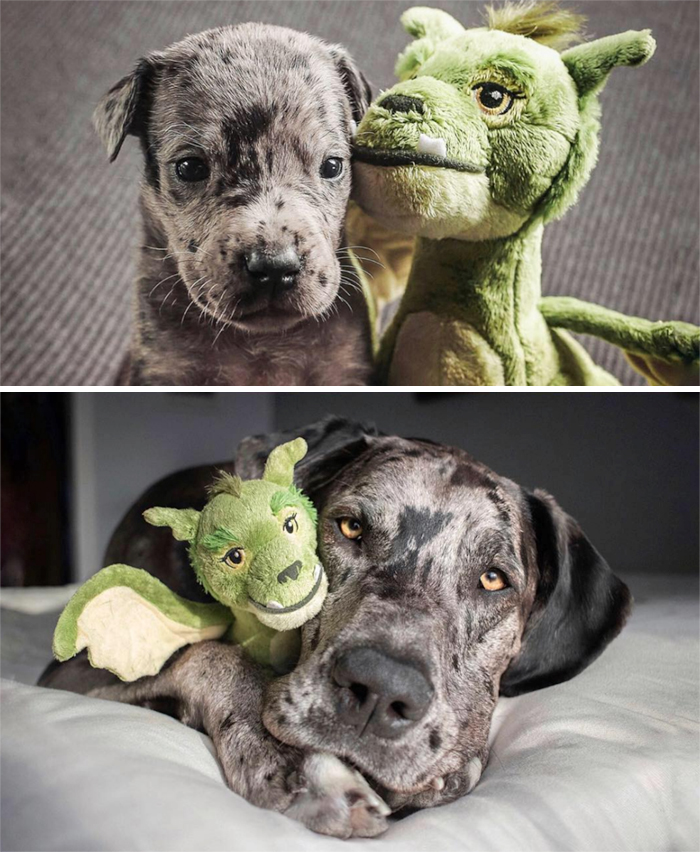 In case if you don't know, toys help pets from getting bored and become their comfy place when they are feeling nervous. So, now you see why your furry baby doesn't want to give up on that softie? 
#2 Hedgehog With Plushie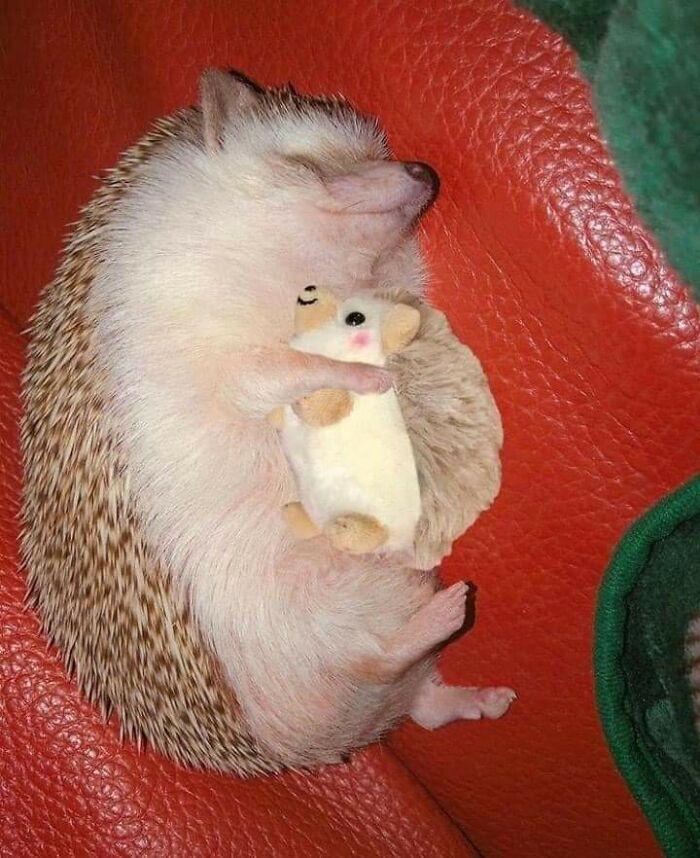 We have talked to Ingrid King. He is the author of five cat books and a former veterinary hospital manager. He says that "keep fishing pole toys out of your cat's reach when they're not in use. Cats can become entangled in the string, or even eat and swallow it, which can cause an intestinal blockage'.
"Don't let cats play unsupervised with electronic toys that have moving parts. Depending on the toy, paws and whiskers may get caught in the mechanism and your cat may be injured, or at the very least, traumatized."
#3 Bonnie Put Her Favourite Toy On My Packed Suitcase… Oh Man, The Feels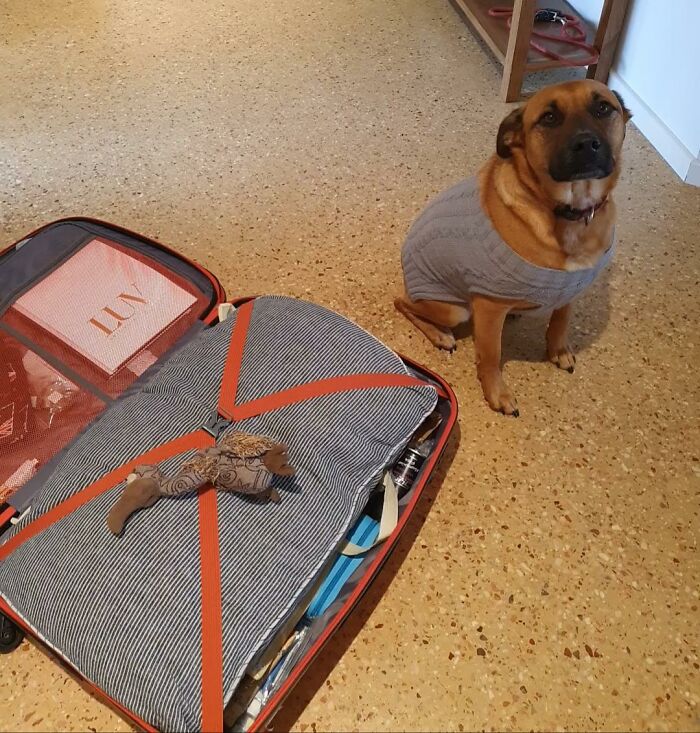 #4 How I Found Him Moments After I Changed The Batteries In His Snuggle Buddy, A Toy With A Little Heartbeat He's Had Since He Was 3 Months Old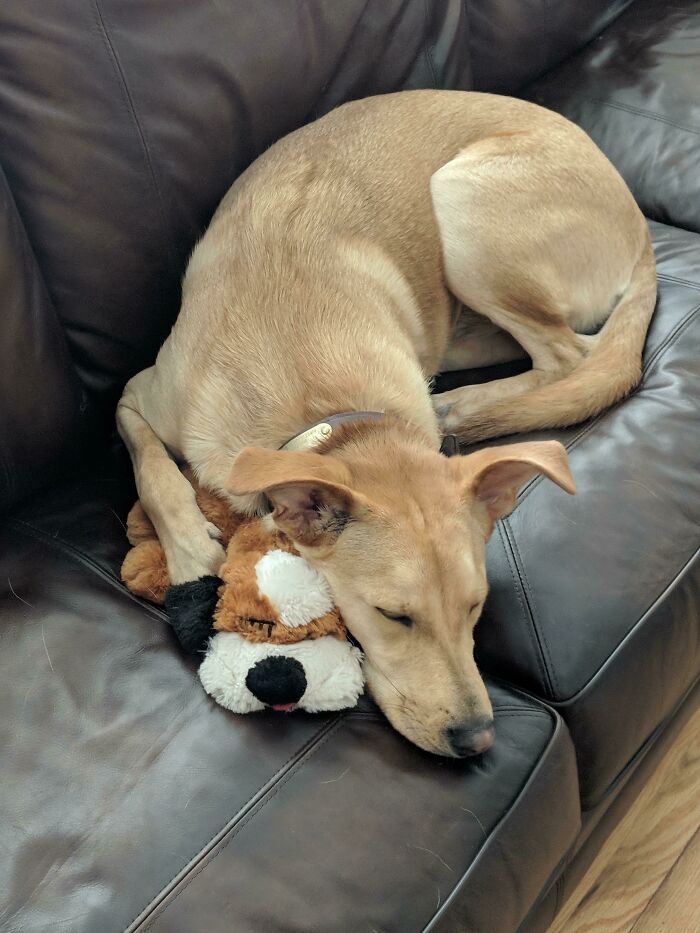 #5 Pickles Has Found A New Toy To Guard. Let's Hope Nobody Tries To Take It From Him
#6 My Dog's Favorite Toy. Watching The Faces Of People Who Are Walking Past When My Dog Is Staring Out The Window With Them In His Mouth Is Brilliant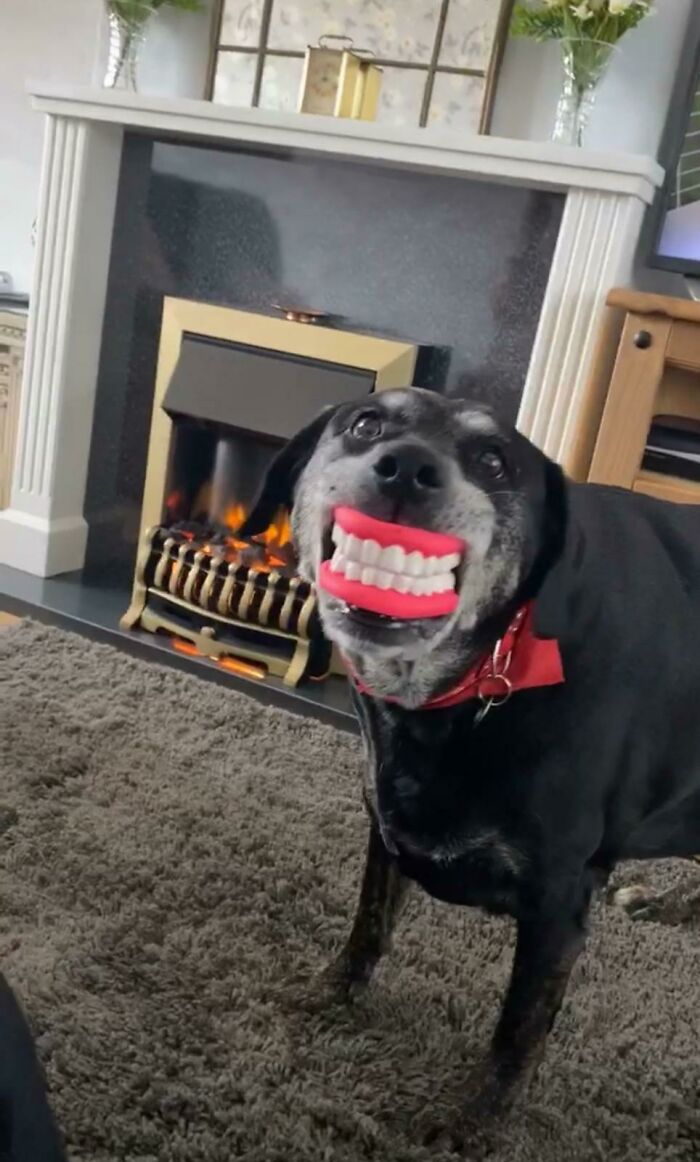 #7 This Is The Only Toy He Doesn't Rip To Shreds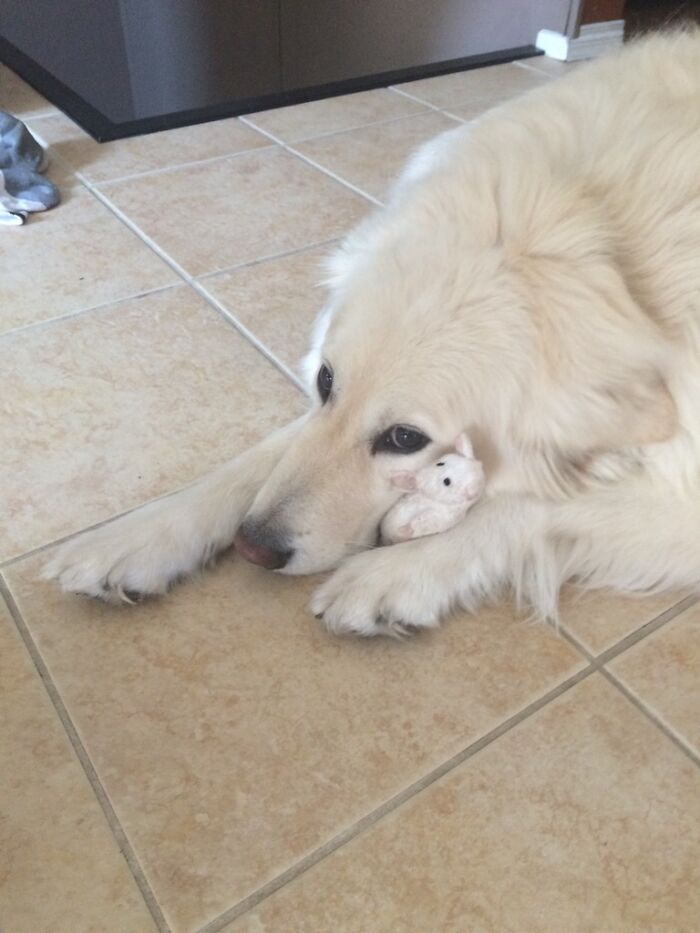 #8 My Friend's Horse Showing Off His New Plushy. He Is Very Proud Of It.
#9 My Cat Ripped Open His Favorite Toy. This Is My Grandma Sewing It Back Together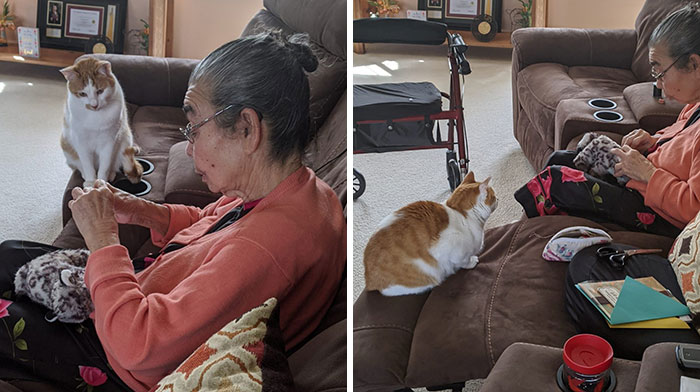 #10 4 Years Later, She Has Ripped Up Hundreds Of Toys, But She Refuses To Hurt Her Dino

#11 My Cat Carries His Toy With Him All Over The House. I Just Went Out In The Kitchen And Saw This. Apparently, He Thought It Was Hungry Too.

#12 This Is Rizzo. She Likes To File Her Toys Now. I Have No Idea Why

#13 My Son Has Noticed How Old Our Dog Is Getting, So He Tries To Comfort Her With His Stuffed Toy Sloth. She Loves It.

#14 Trash Panda Loves His Plushy Trash Panda Toy

#15 My Sister In Laws Dog With His Toy Cigar

#16 The Teddy Used To Be His Sister's Before She Died. Now Eddie Carries It Around With Him And It's The Only Toy He's Never Destroyed

#17 Twenty Year Old Mister With His Favourite Ghost Toy

#18 My Cat With His Catnip Toy Bottle Of "Furrball Whiskey" That He Got For His Birthday. I Think He Likes It

#19 For 13 Years, He Has Tried To Catch A Squirrel To No Avail. I Just Bought Him A Plush One And The Poor Deprived Dog Has Been Carrying It Around With Him Everywhere All Day And Snuggling With It. Sorry It Took Me So Long Buddy

#20 A Good Boy Growing Up With His Favorite Toy

#21 My Mum Washed All The Dog's Toys. And Now He Won't Come In The House Without Them

#22 Sleeping Baby Corgi With His Toy

#23 His Favorite Toy Is The One That Looks Just Like Him

#24 All These Years Later And It's Still Her Favourite Toy

#25 Whenever Someone Comes Over He Shows Them His Favorite Toy.

#26 Old Girl (15.5 Years Old) Cuddling Her Toy.

#27 He Came Into The Thrift Store With His Toy And Then His Owner Asked Him Do A Trick For My Photo! Made My Day

#28 Today Was The First Day He's Ever Picked Out His Toy At The Pet Store. He Carried It To The Car, Into The House, And Right Into His Crate At Bedtime. My Heart

#29 Holidays? Alpaca My Favorite Toy!

#30 "Do My Toys Really Need A Bath, Mom?"

#31 Charlie's Favorite Toy Is One That Looks Just Like Him

#32 Almost Every Morning My Puppy Likes To Grab A Toy And Take It To Go Potty. It's The Cutest Thing Ever

#33 Cuddled Up With Her Favorite Toy, Watching Her Favorite Movie

#34 After 7 Years Of Buying Her Stuffed Toys That She Completely Destroys Within A Couple Days, I Finally Found Her One That She Absolutely Loves. She's Had Her Dragon For a Few Months Now And Cuddles It Every Chance She Gets

#35 Our 6yo Rescue Dog Didn't Know What Toys Were. He's Slowly Learning, And His Favorites Are The Plushies. Here Is Frank With Slothy.