To err is human. But sometimes, the accidents and fails turn out to be so expensive that it hurts to watch. But if you still want to see expensive fails, the subreddit 'That Looked Expensive' welcomes you to join the community. 
With thousands of members, this community is sharing hilarious, er, I mean, costly mishaps. Scroll down to see some of it. 
Oops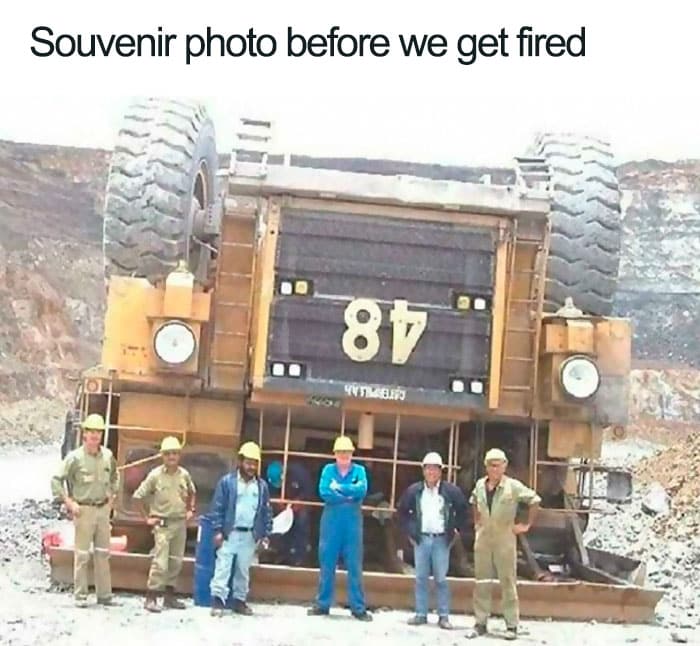 What Bird Brain Designed This?
When You Live In Svalbard, Norway And Forgot To Close The Window To The Home Office
When A 300k Wall Of Monitors Falls Over
Big Oof
Supercar Storage In Cheshire Burned Down…
80+ Mph Winds In Iowa Today
Nick Wylde Would Be Impressed
Remember That Bridge You Guys Built? We Need Another One
A Huge Boulder Crashed Into A House In Tyrol, Austria Today. Luckily, No One Was Injured
The Golden Ray. 4200 Cars In There. 14 Months Set Up To Start The Removal
Streetsweeper vs. Wooden Bridge
The Ss Princess May Was A Steamship Built In 1888. The Ship Is Best Known For Grounding In 1910, Which Left The Ship Sticking Completely Out Of The Water. This Is One Of The Most Famous Shipwreck Photographs.
Rattlesnake Bite In The US
Absolutely Smashing
The Ocean Is On Fire In The Gulf Of Mexico After A Pipeline Ruptured
Not Entirely Sure How He Managed To Get The Helicopter On Its Side
Oil Rig Drifted To Shore
Well…
Not As Expensive As Some Of The Stuff We See Here, But The Angle Of The Photo Is Great
Due For An Alignment
40m$ To The Sea
50,000 Liters Wine Spill At Bodegas Vitivinos In Spain
A £1 Million ($1.4 Million) Lamborghini Based Bat-Mobile Got Into An Accident With A Renault Scenic
Ever Wonder How Strong A Bull Is?
Row, Row, Row Your… Engine
Guy Hopped A Curb And Totaled 12 New Chevrolet's
There Will Be Meetings
 I Can Only Imagine How Difficult This Was To Clean Up/Replace 100 Years Ago

Anyone Missing A Boat?
So…you're Not Open Today?
Yesterday A Woman Who Decided To Use A Right Turn As An Opportunity To Do A Spontaneous U-Turn, Hit My Dad's Stingray. He's Had It Since I Was A Baby
Not Braking And Entering
Let Me Get My Cable Finder
That's A Lot Of Damage