Once we all were interns and can totally relate to how a day in an intern's life feels like. Though earlier internship was an opportunity to learn from experts, these days, it has become a burden. It's because everyone is busy attracting unpaid or low-paid entry-level workforces.
Since interns are loaded with responsibilities, it is natural for them to make mistakes. Seems like this is what happened to one unnamed intern at HBO Max who, according to the company, has "mistakenly sent out an empty test email to a portion of our HBO Max mailing list." HBO wasted no time to call out the offender, stating that "yes, it was an intern."
Scroll down to see how everyone took the inter's side after this story went viral.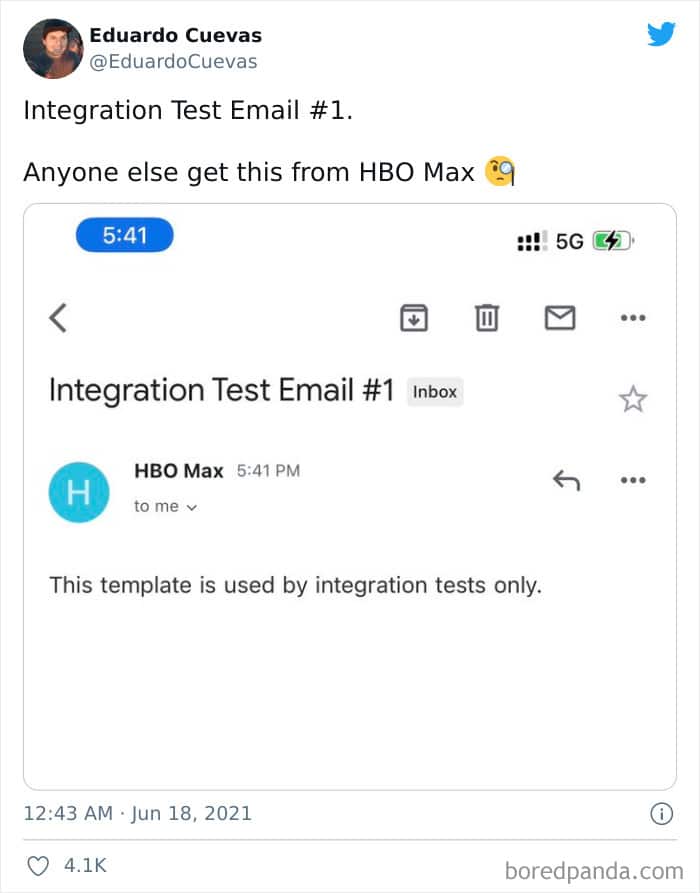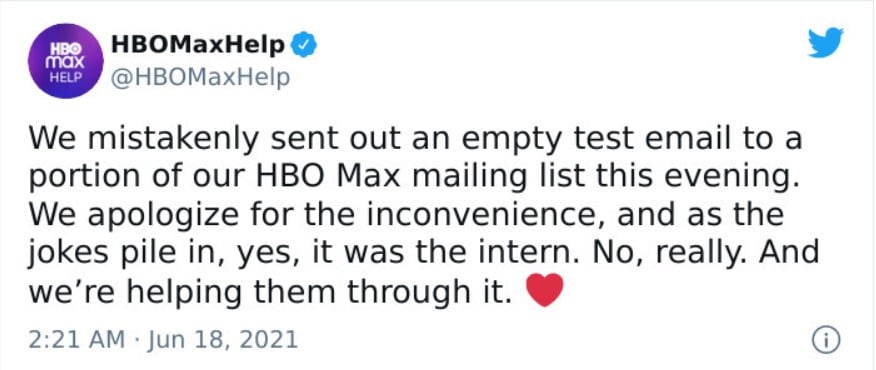 1.
2.
3.
4.
5.
6.
7.
8.
9.
10.
11.
12.
13.
14.
15.
16.
17.
18.
19.
20.

21.
22.
23.
24.
25.
26.
27.
28.
29.
30.