Time flies fast, it flies really very fast. And only a pet parent can understand this thing in a better way. Why are we saying so? It's because one moment their cute furry friends are so tiny and the very next moment these angels wrapped in fur become big and large doggies. 
Trust us this transformation is super quick. So if you have an adorable puppy, click as many pictures as you can because the pup can become a massive dog in just a blink of an eye (not exaggerating). There are a few people on Twitter who are sharing the before and after pictures of their dogs. The pictures that other pet parents have shared clearly shows how big a dog can grow in just a couple of months.
This trend of sharing transformation pictures began when one twitter user uploaded a photo of his dog, once when the pet was 2 months old and next when it was 7 months old. The picture shared by @_ThatGuyFuller has 300,000 retweets and 2.1 million likes (that's a lot).
Scroll down to see the photos. Also, keep an eye on your furry friend, who knows it might grow bigger by the time you finished reading this post. (Wink-Wink)
1.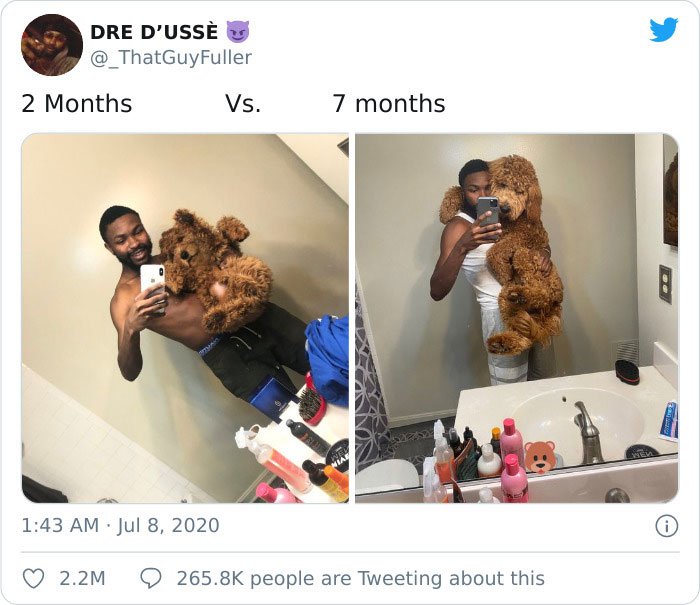 2.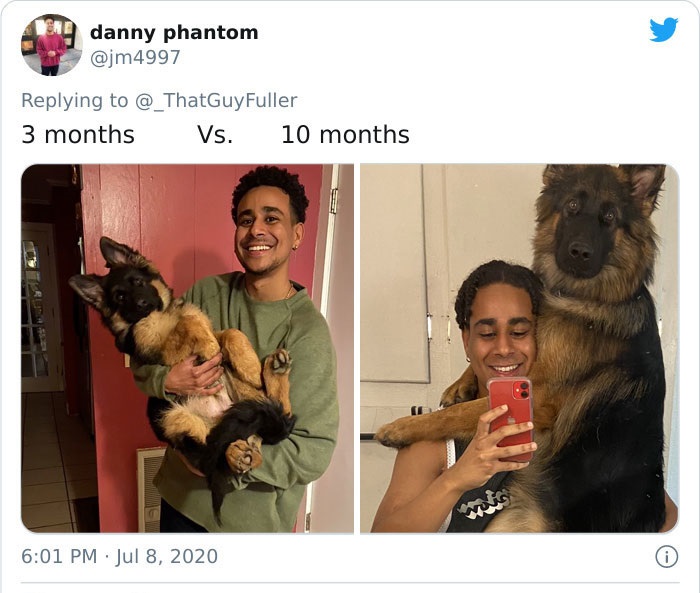 3.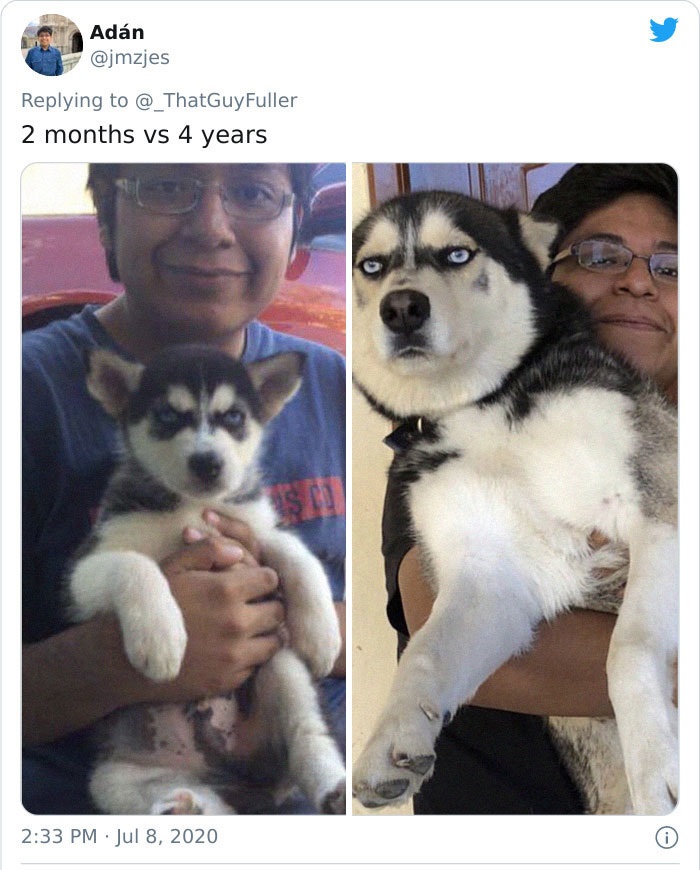 4.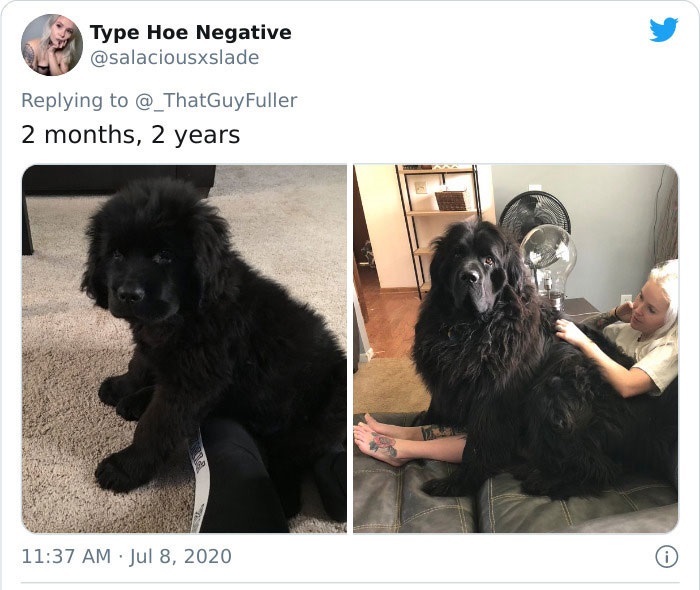 5.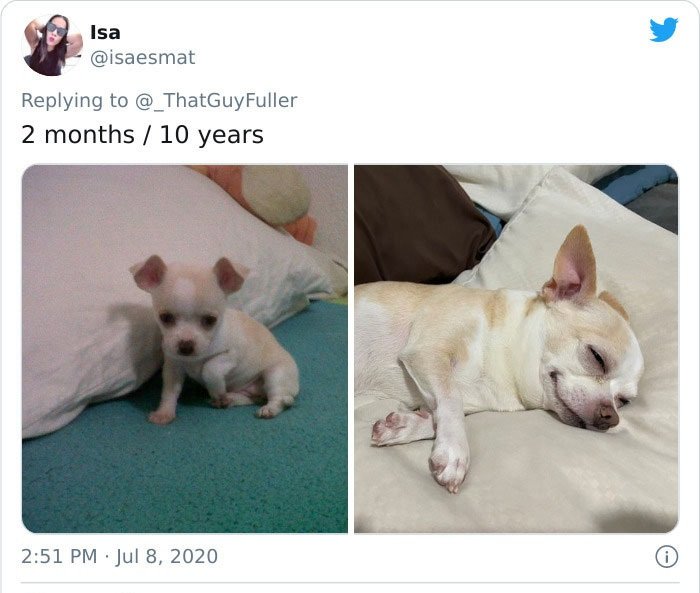 6.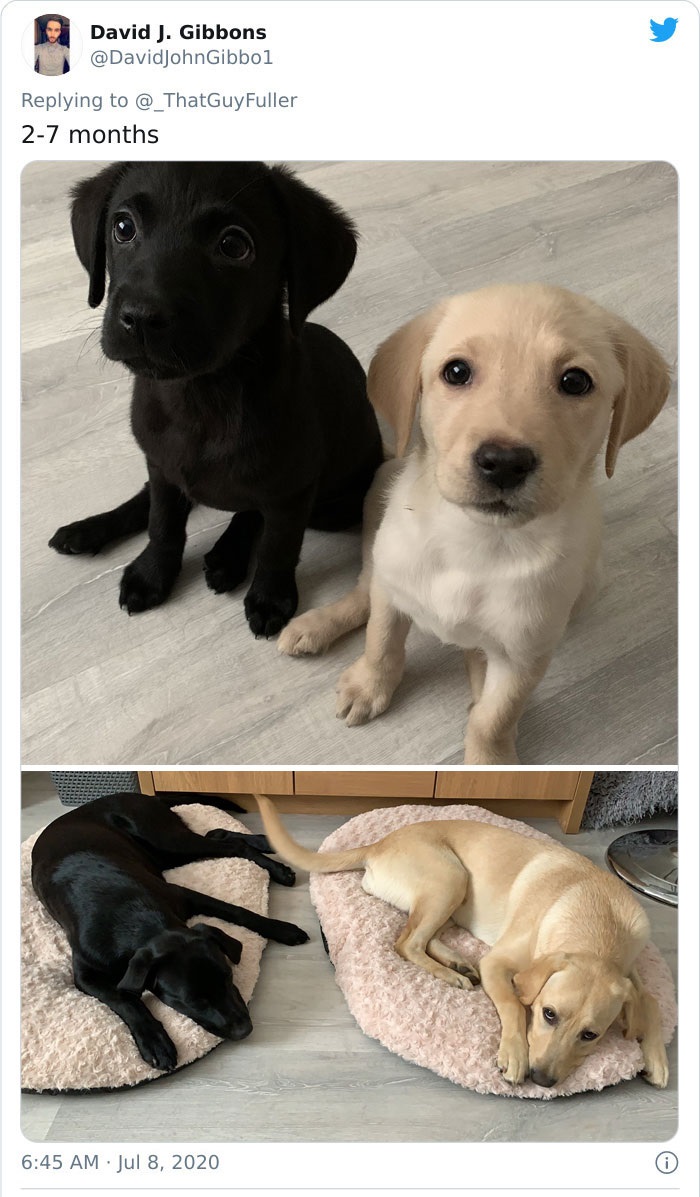 7.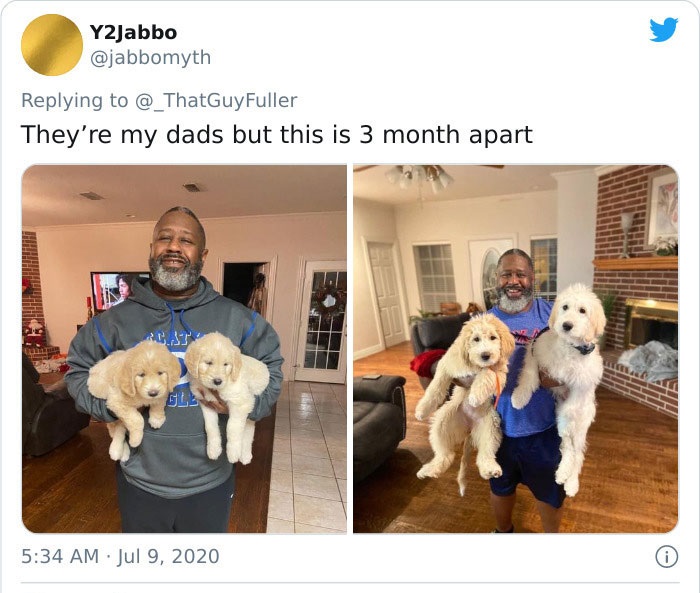 8.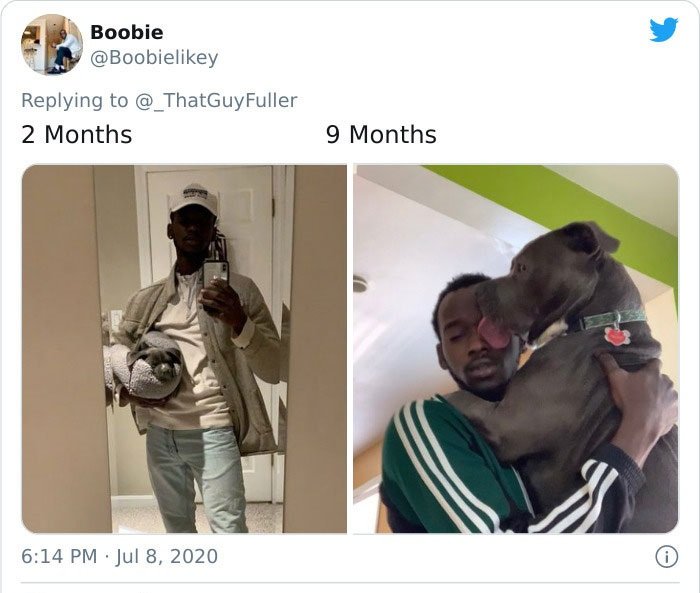 9.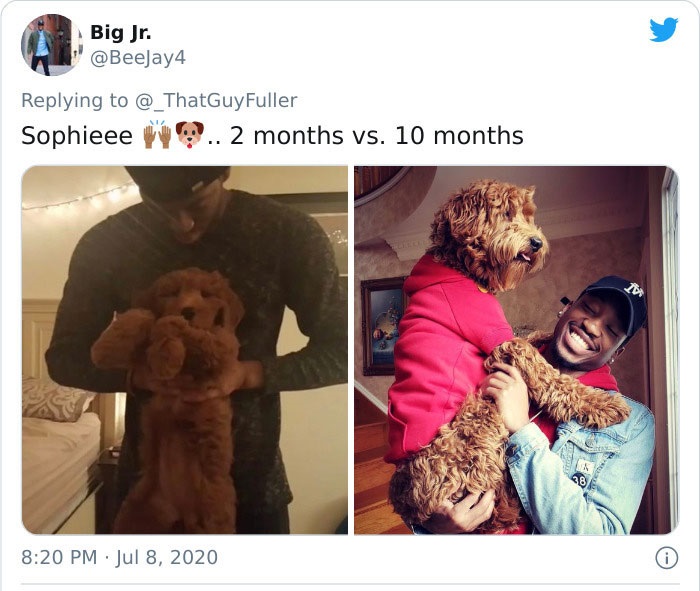 10.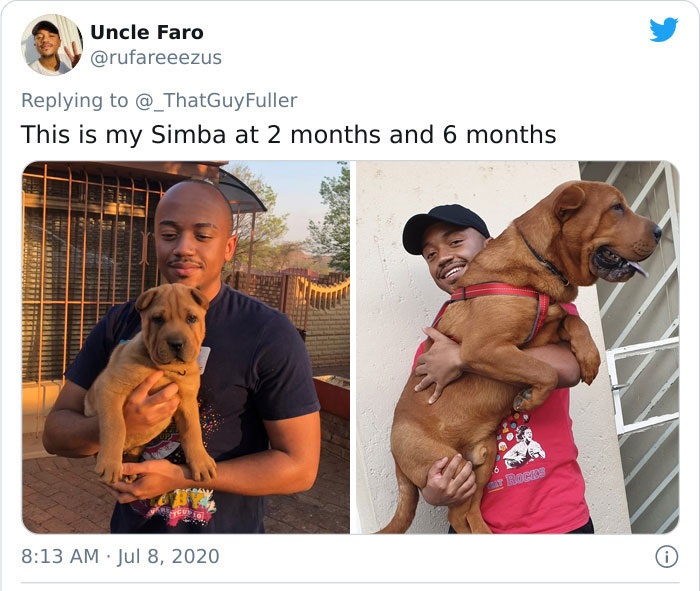 11.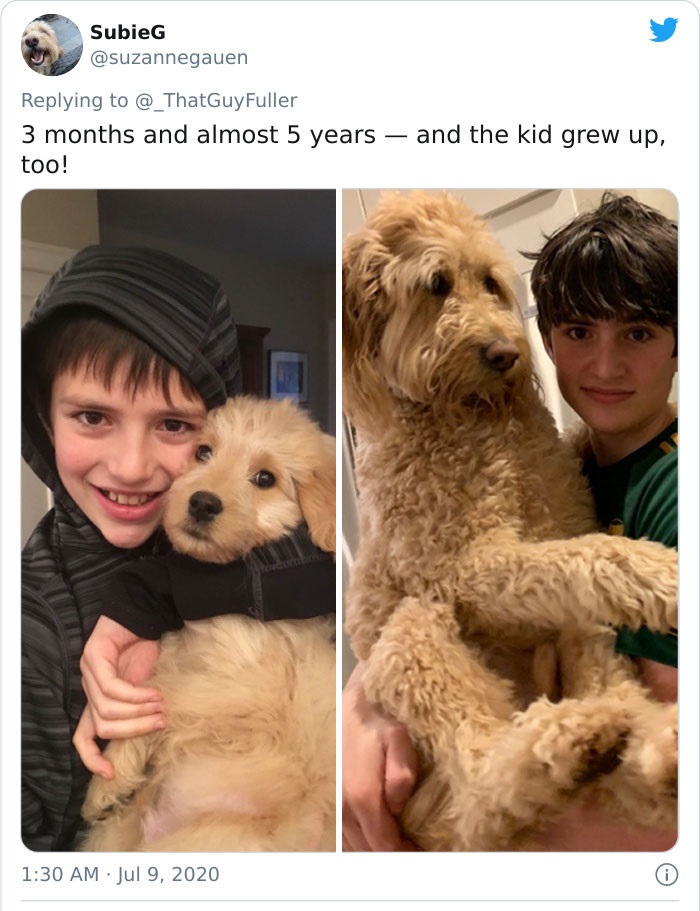 12.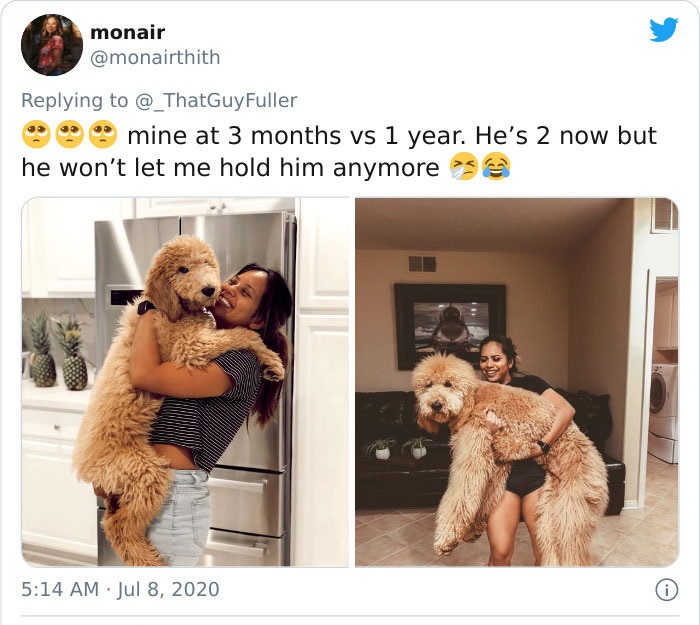 13.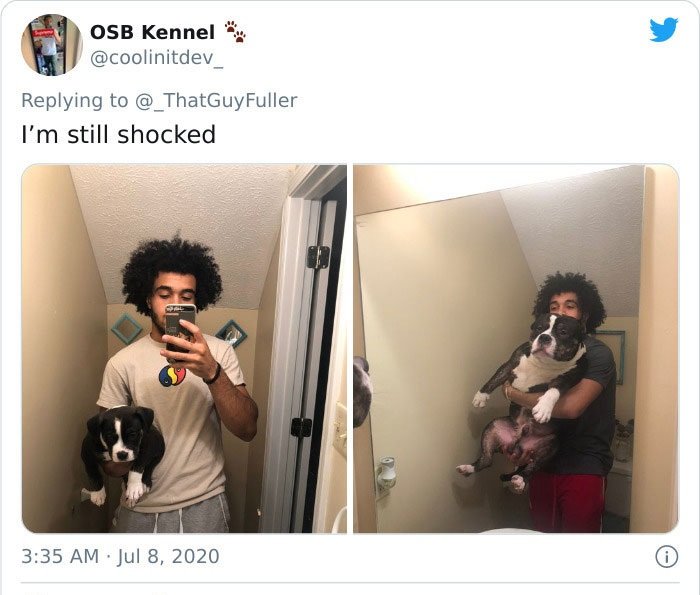 14.
15.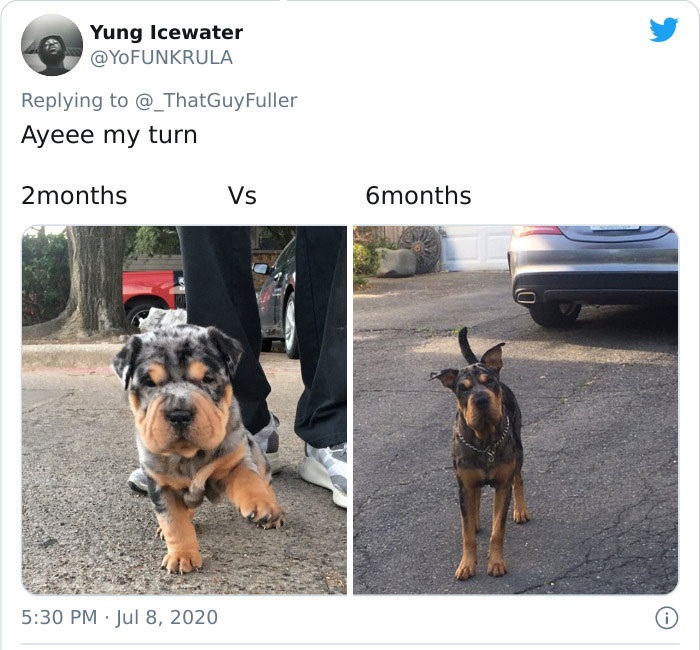 16.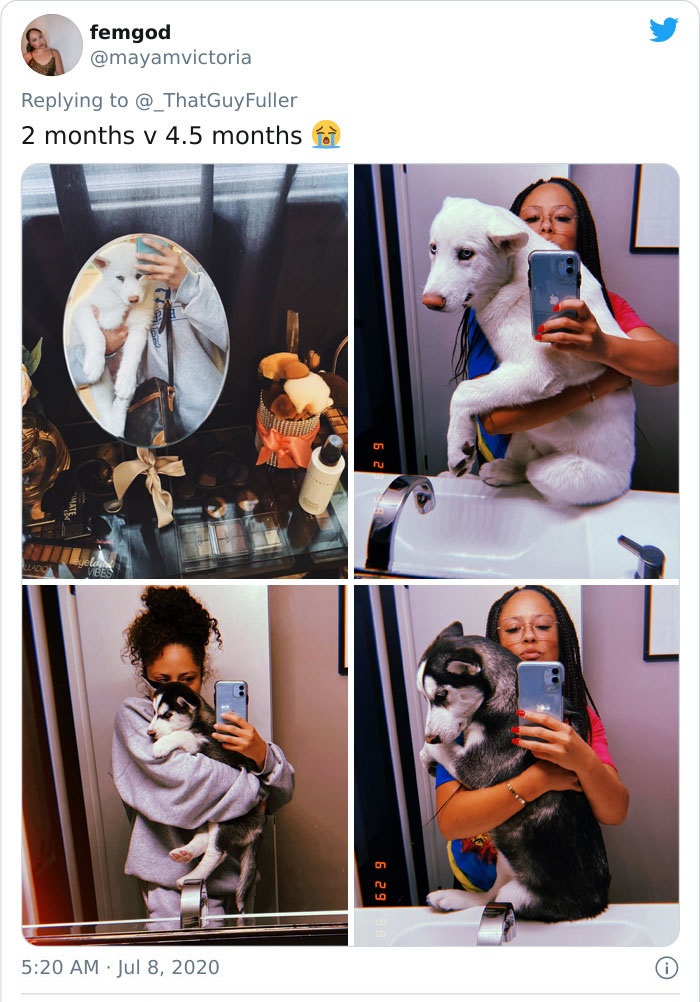 17.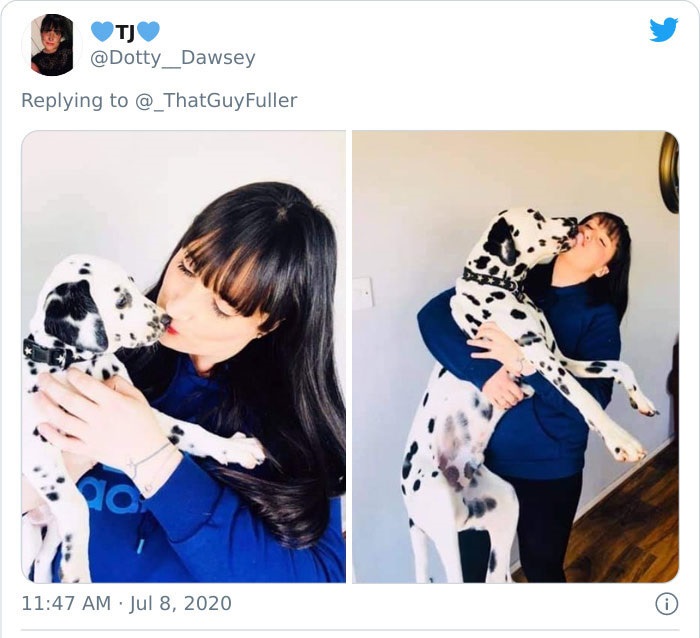 18.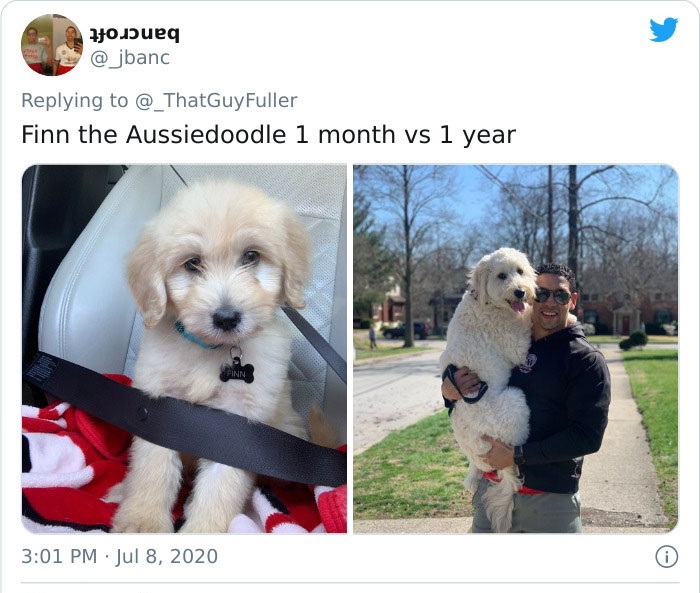 19.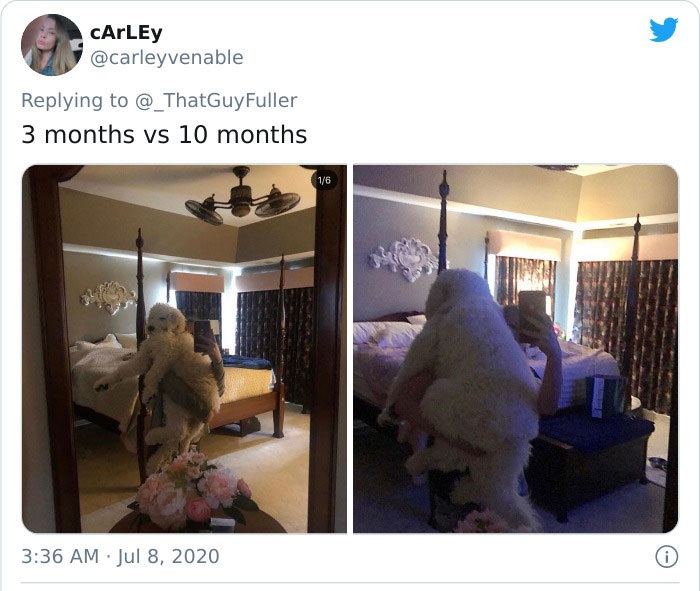 20.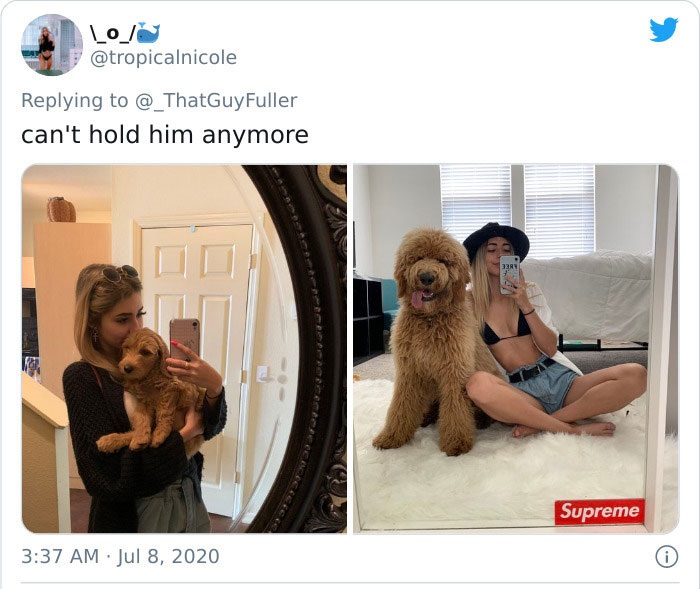 21.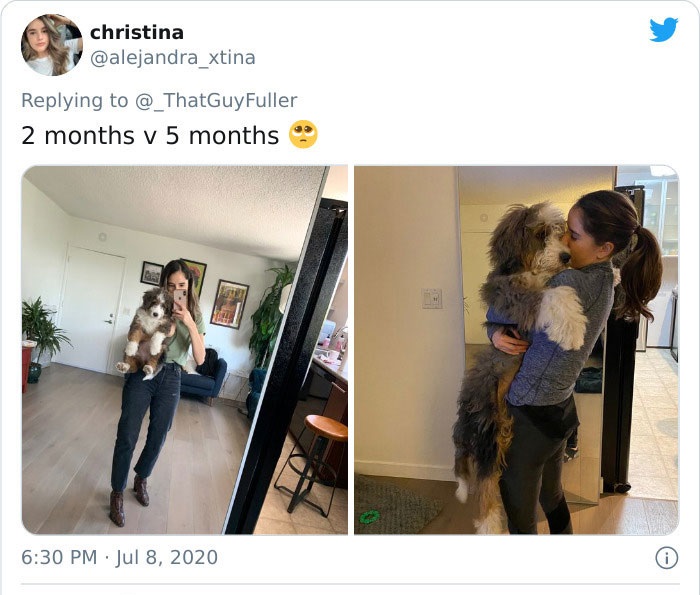 22.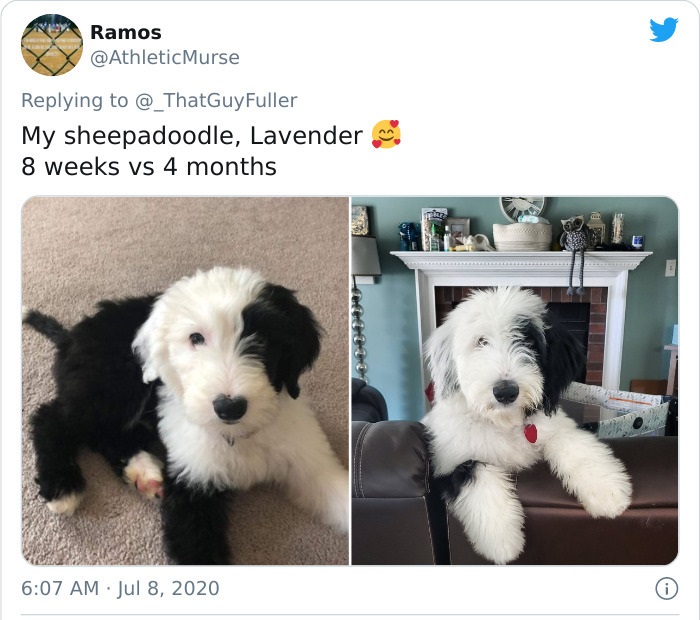 If you also have cute transformation pictures, share them with us in the comments section.