Not just humans babies, but doggos also imitate their humans as much as possible. Dog people have shared their dogs sitting in quirky poses which are way too hilarious. You might have never seen your doggo sit like this before.
Brought to the center of attention by the Twitter account Thoughts Of Dog, "the rarest sit" is the holy grail of dog positions.
Here's how it's enacted, no chairs needed – "my butt is on one stair, while my front feet extend to the stair below."
Location is free to improvise, but stairs, couches, and beds are among the faves. Many have tweeted about the picture of their pets posing like a human following which many joined in on the trend. Here are some of the funny rarest sitting doggos down below.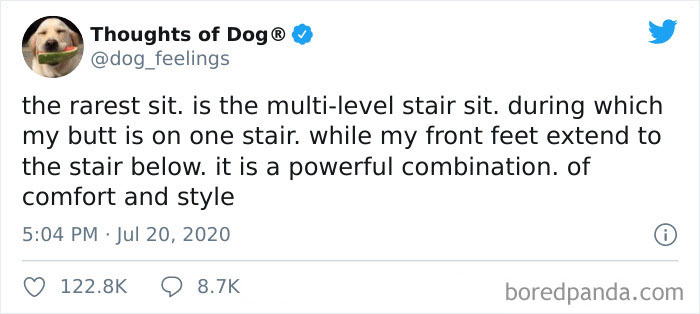 #1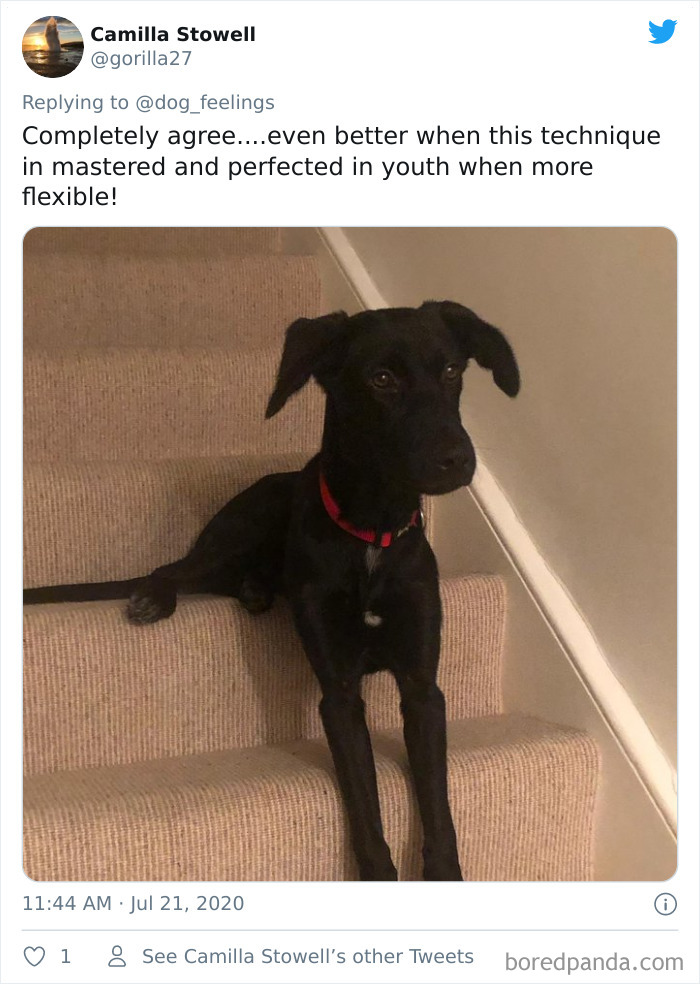 #2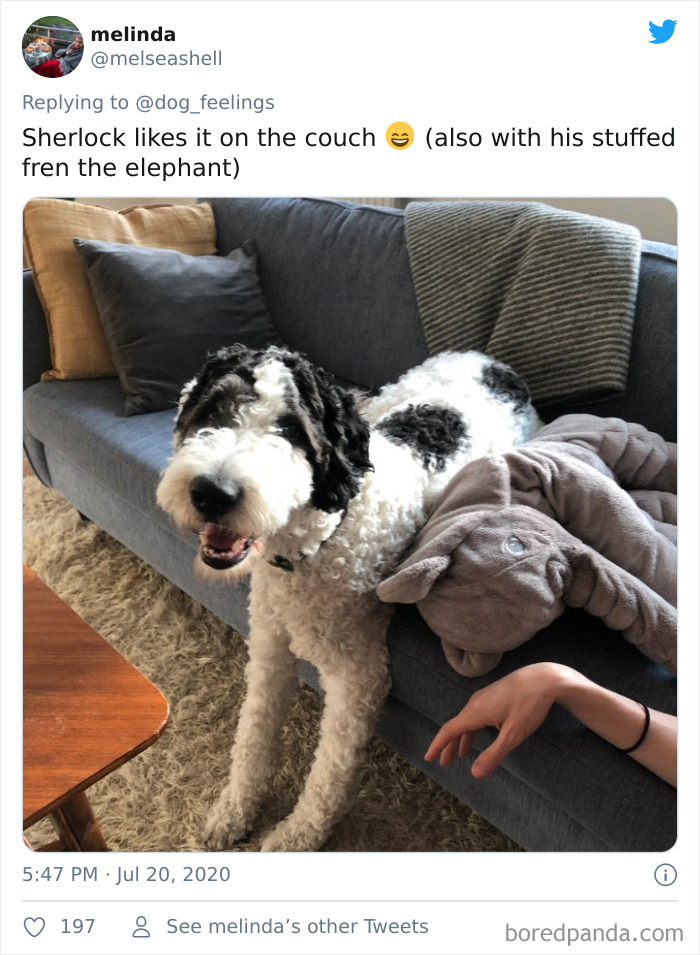 #3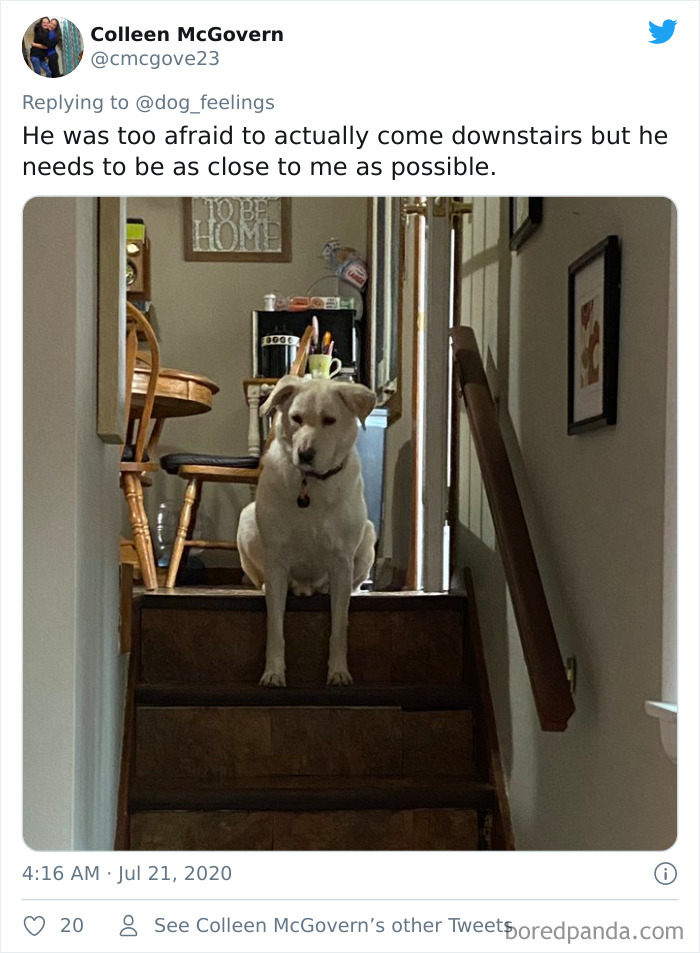 #4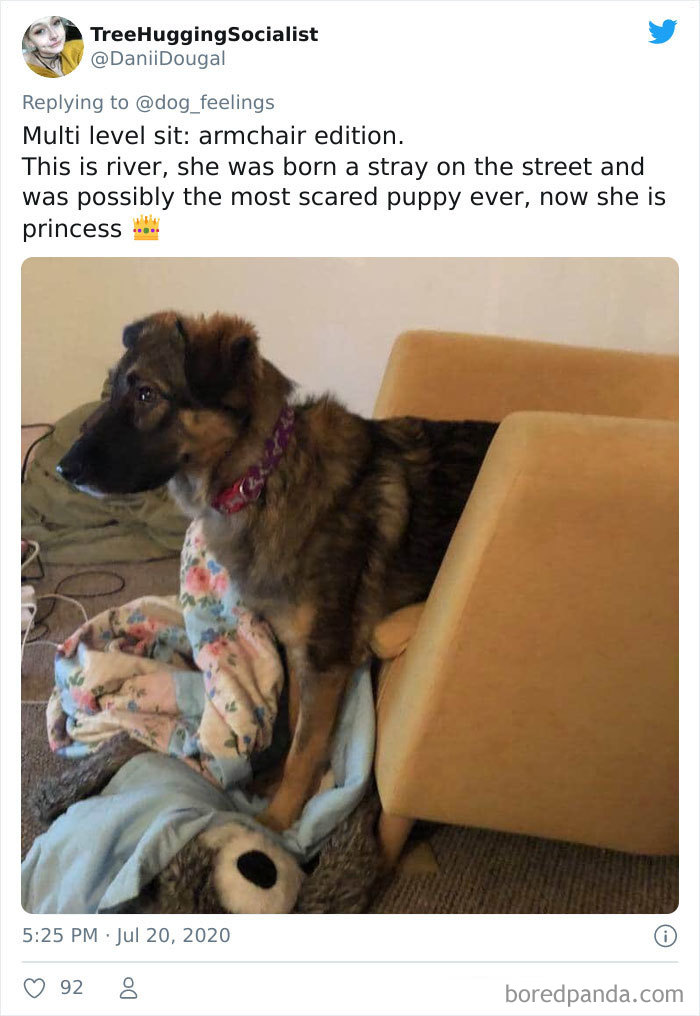 #5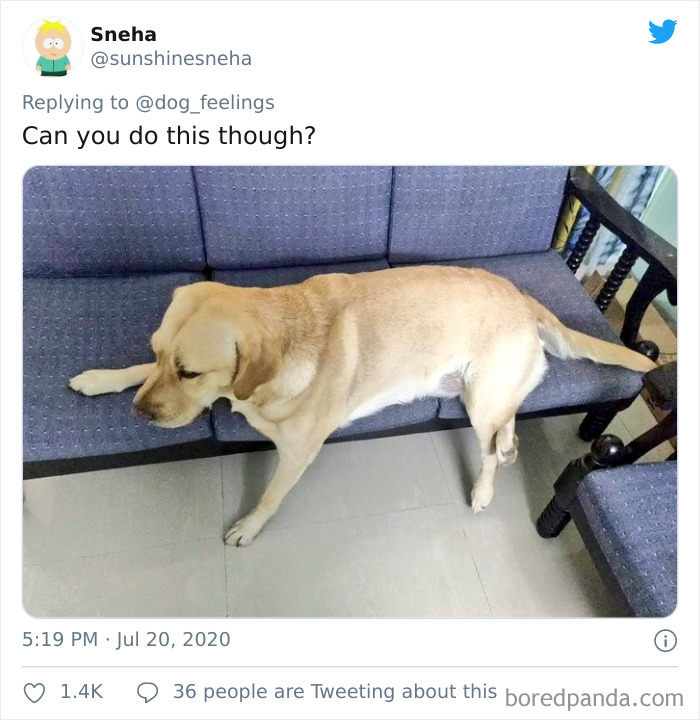 #6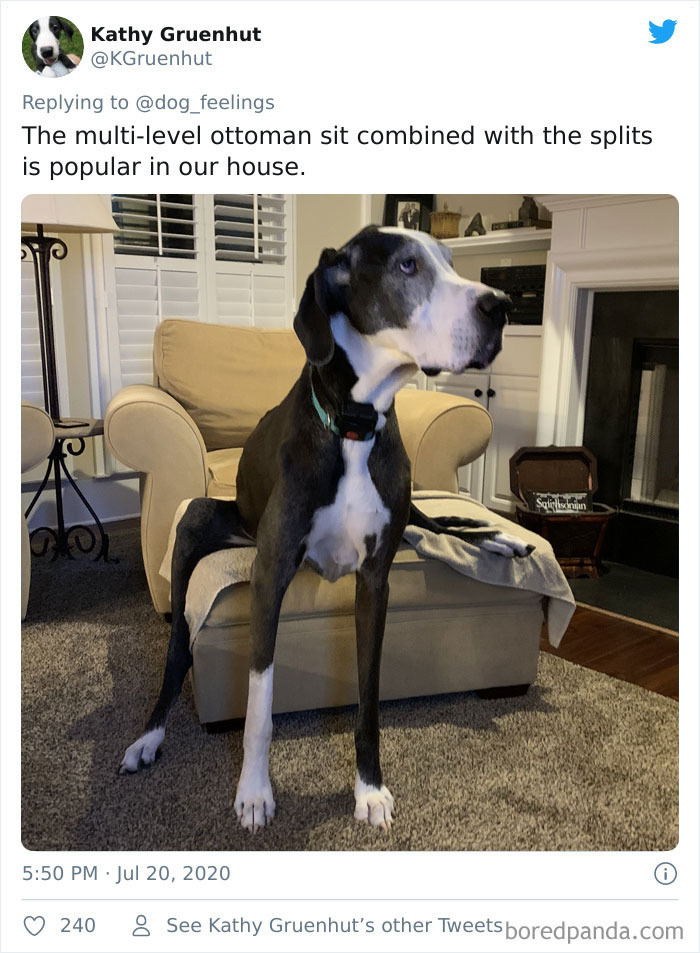 #7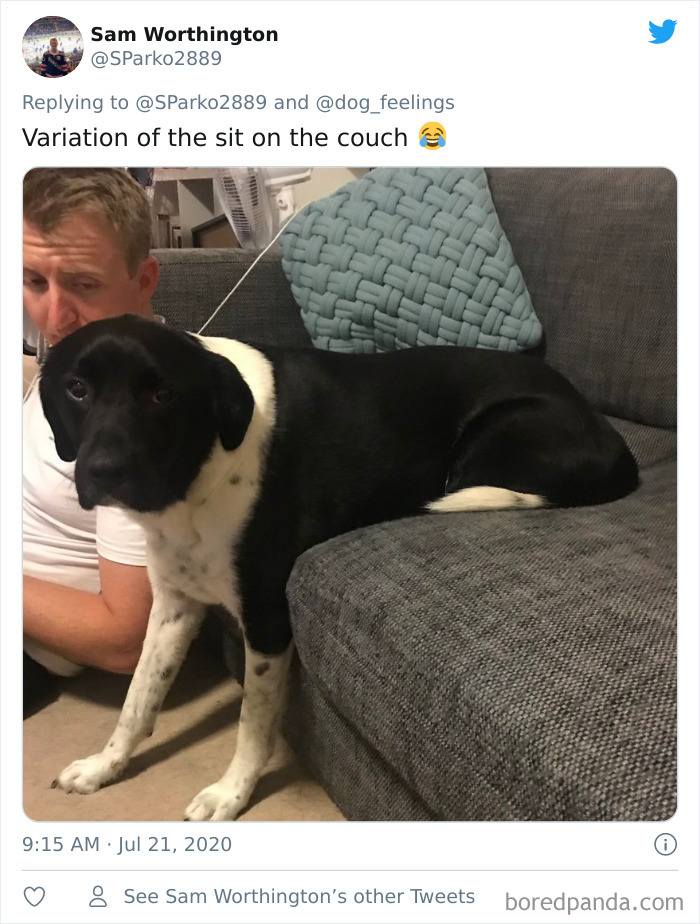 #8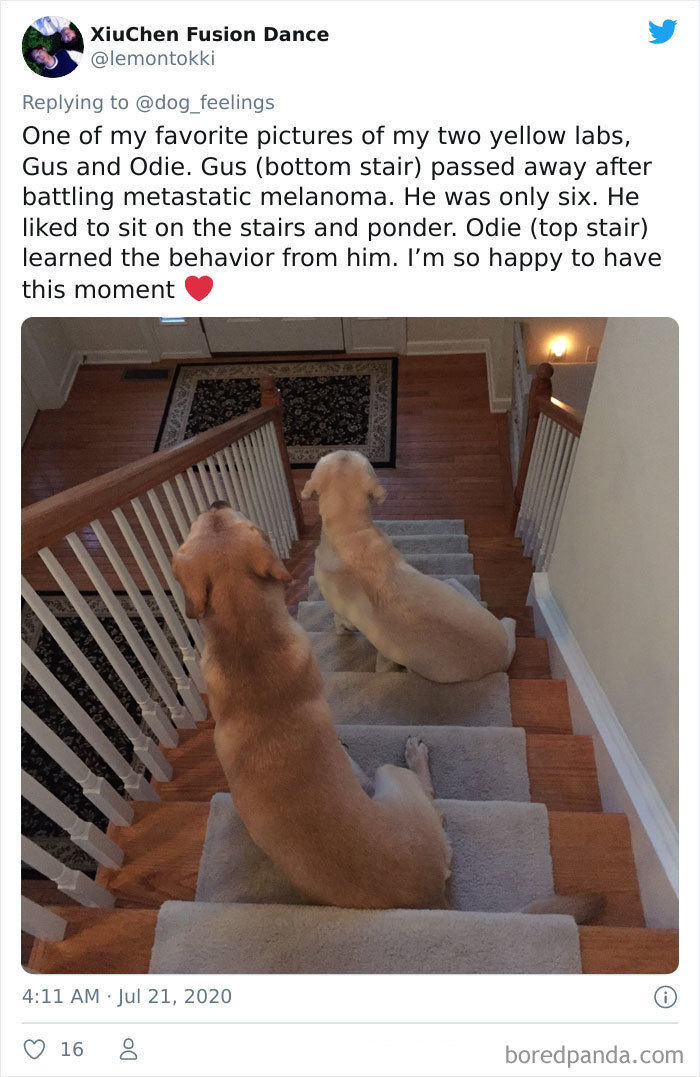 #9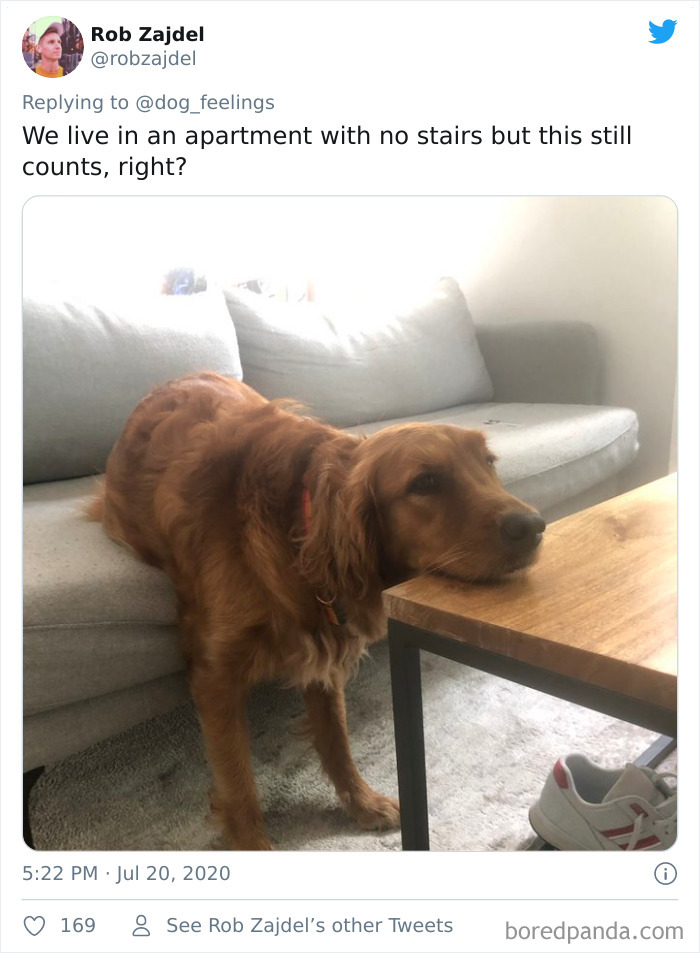 #10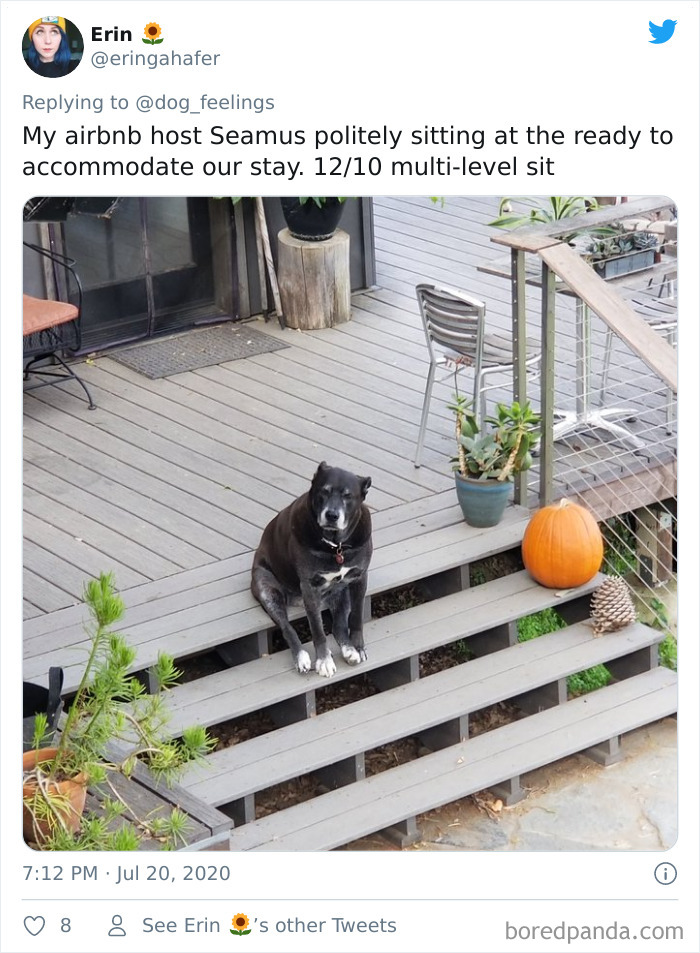 #11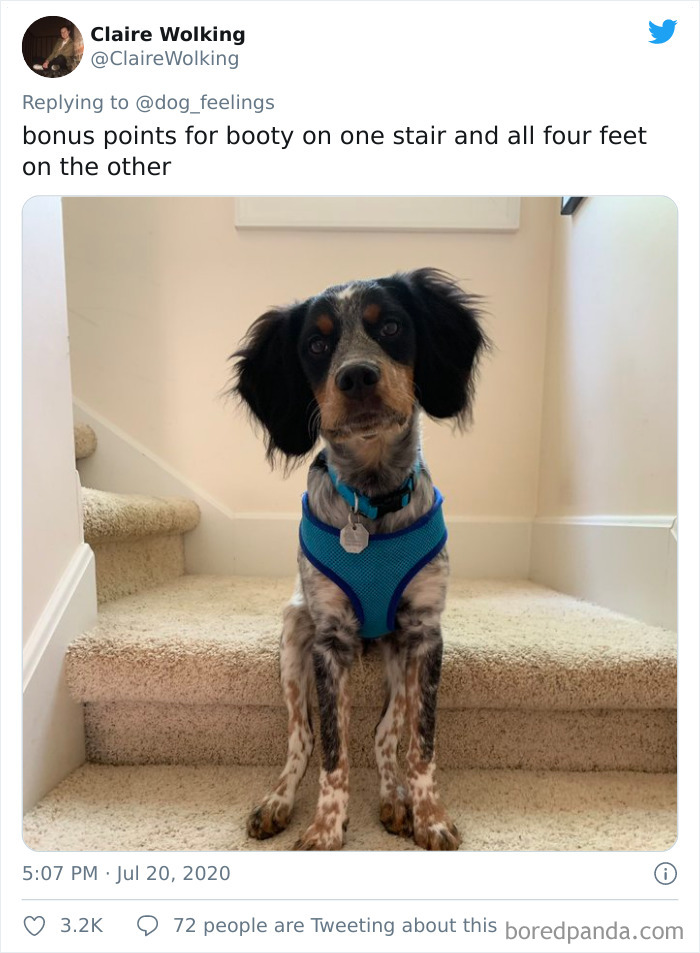 #12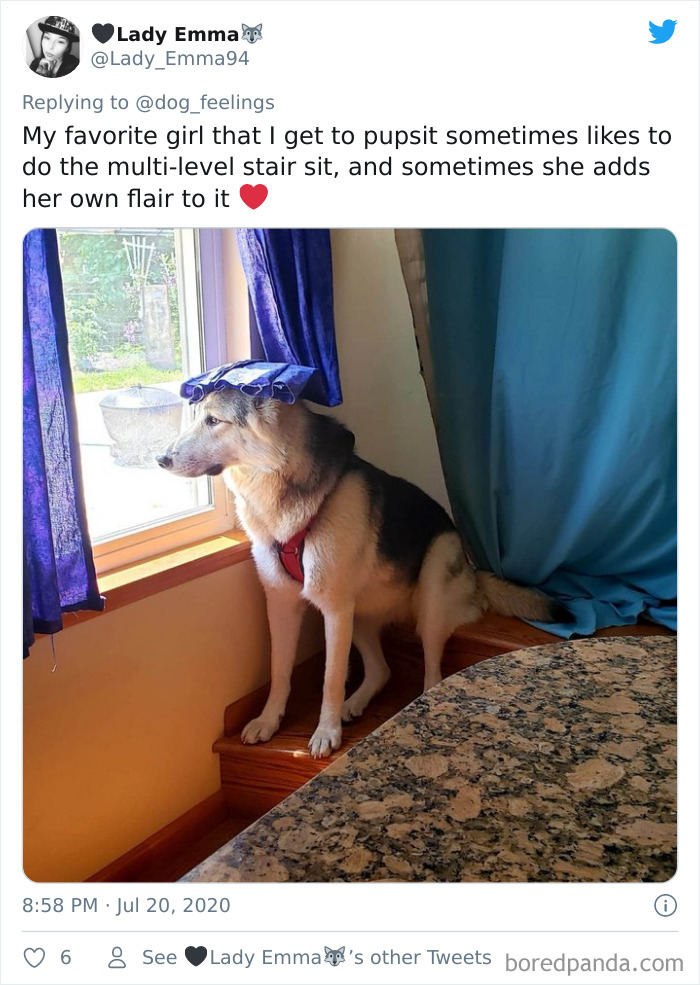 #13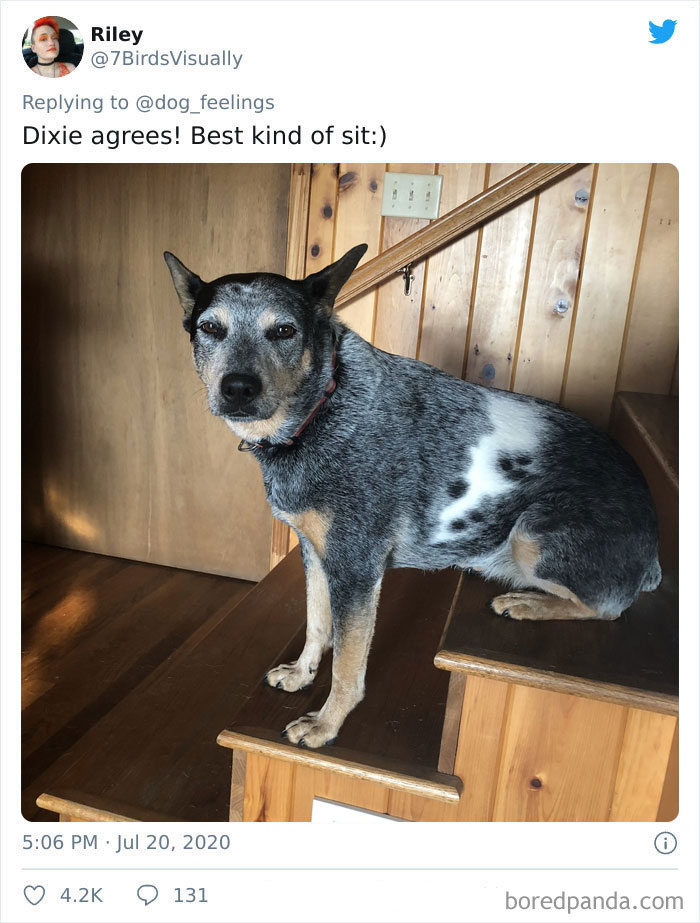 #14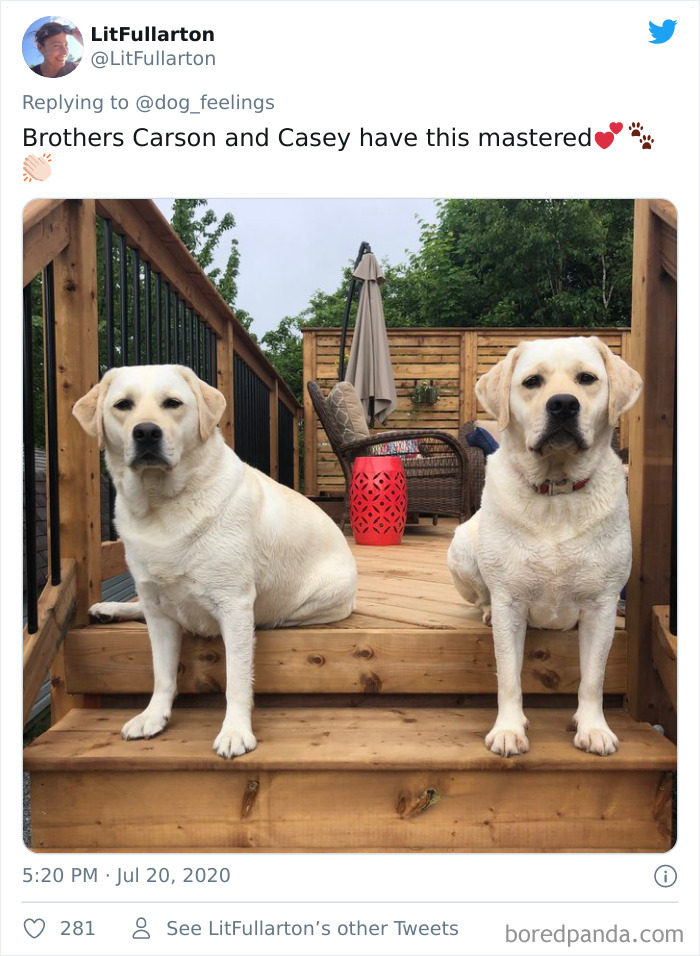 #15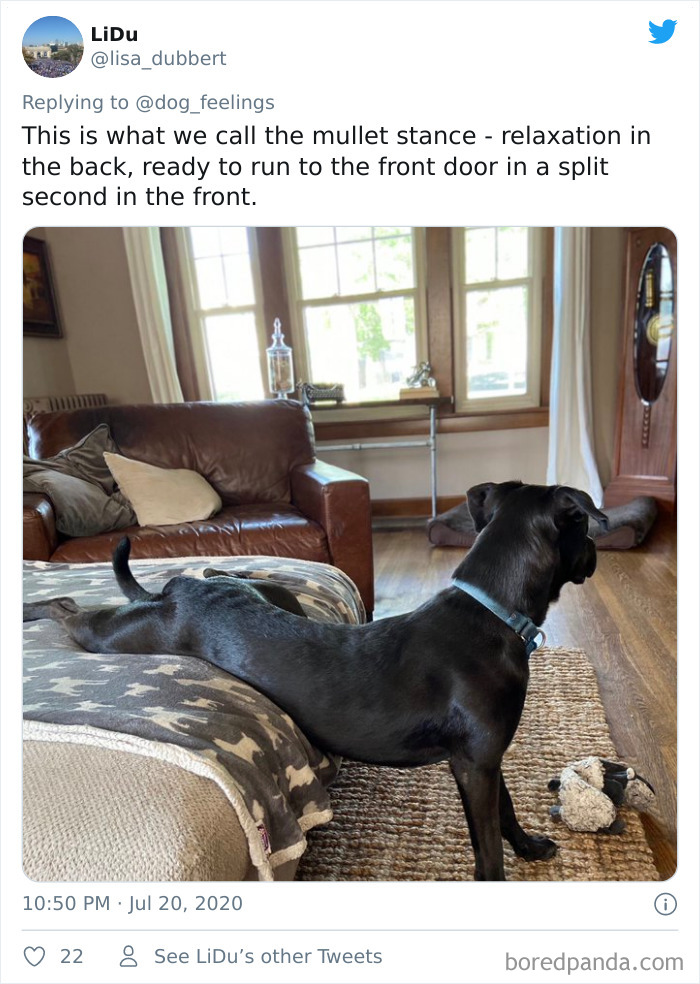 #16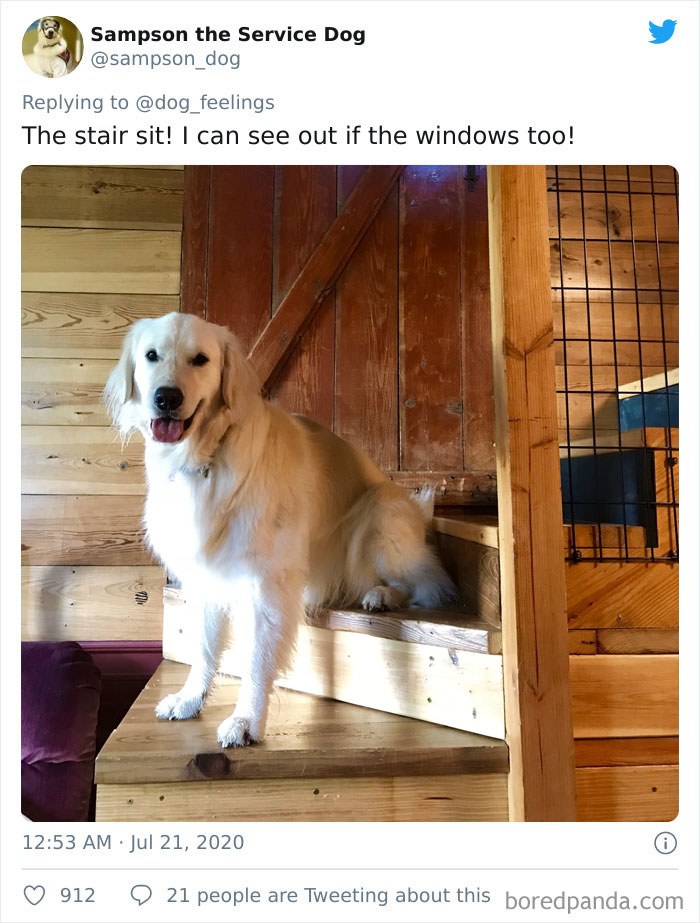 #17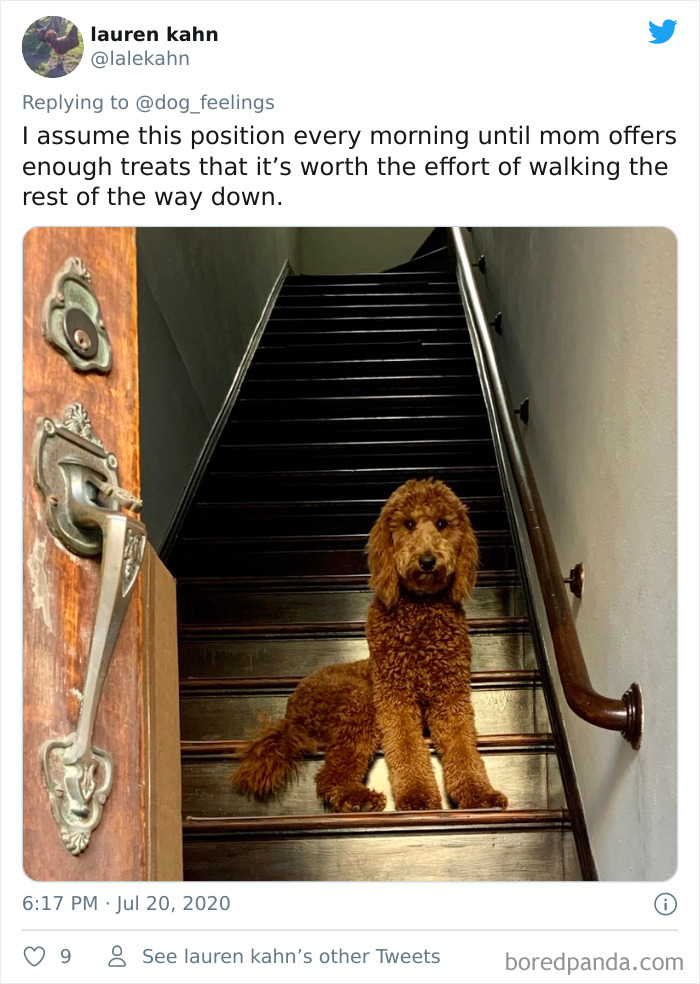 #18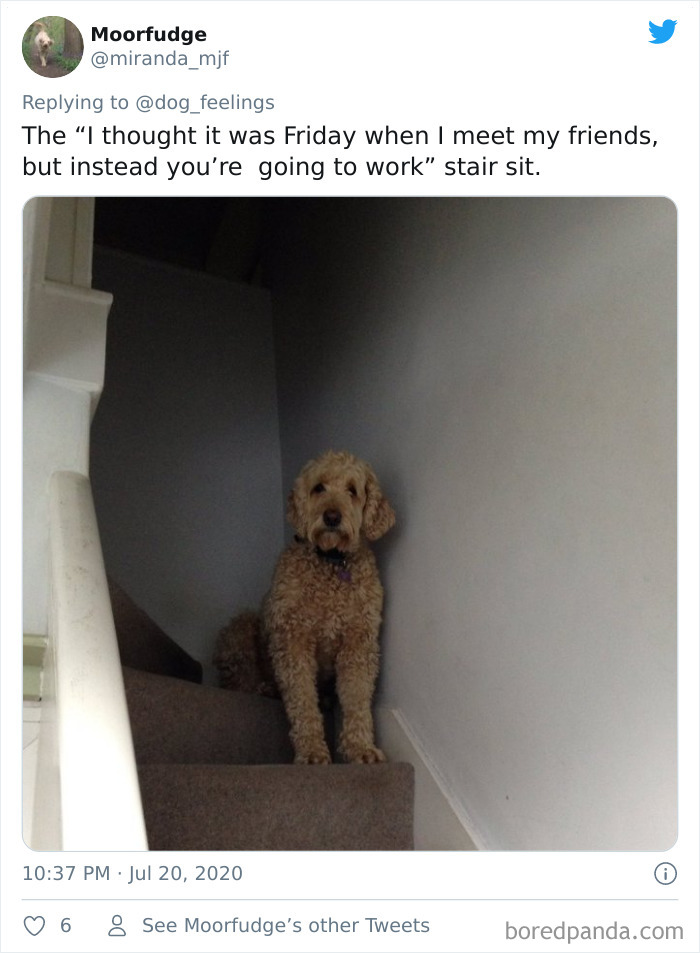 #19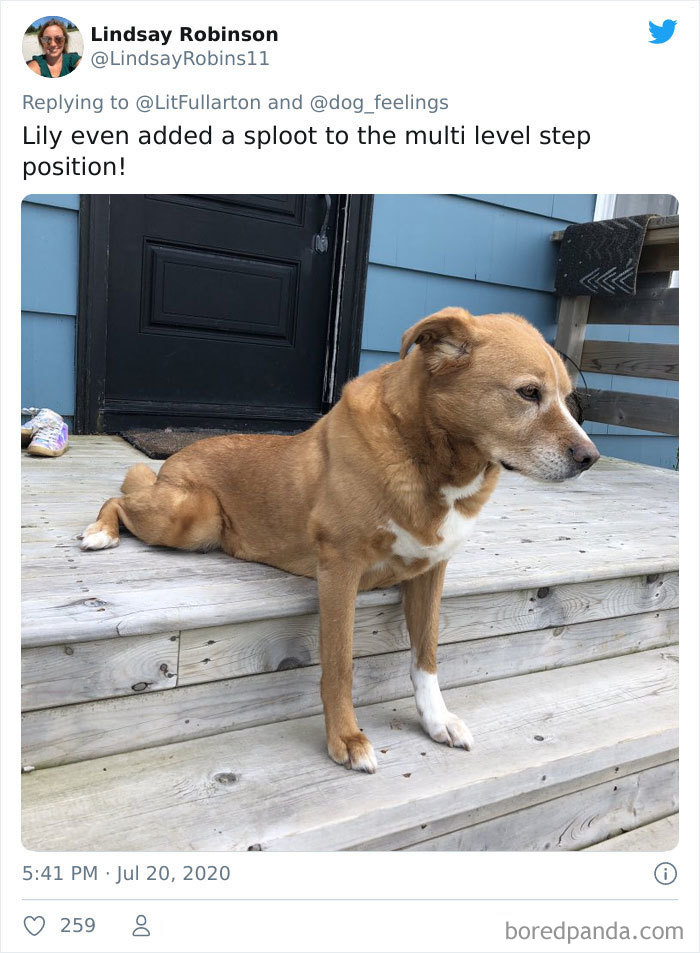 #20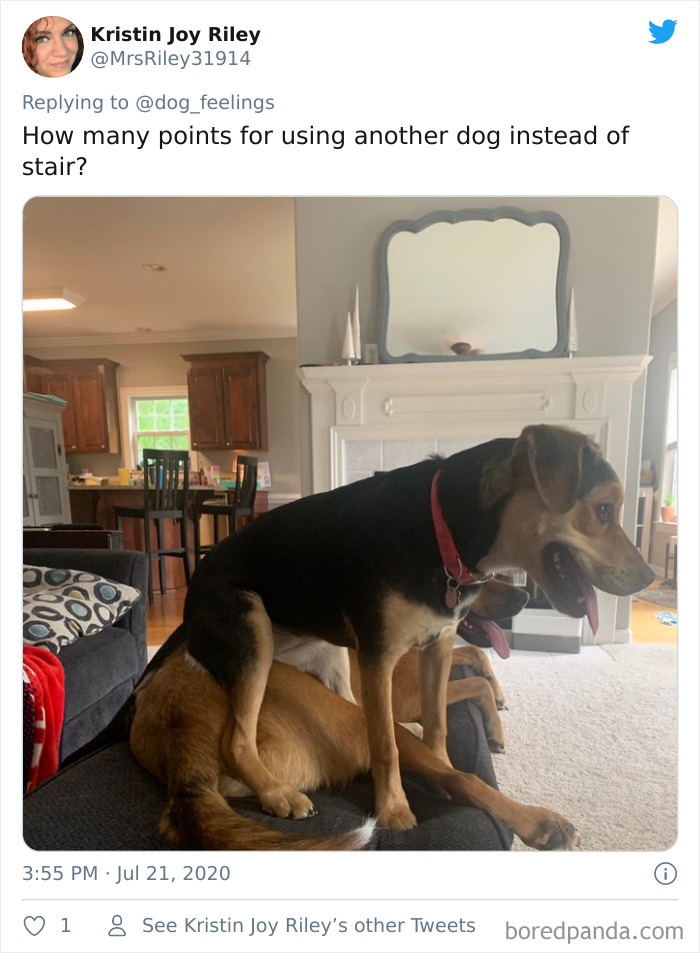 #21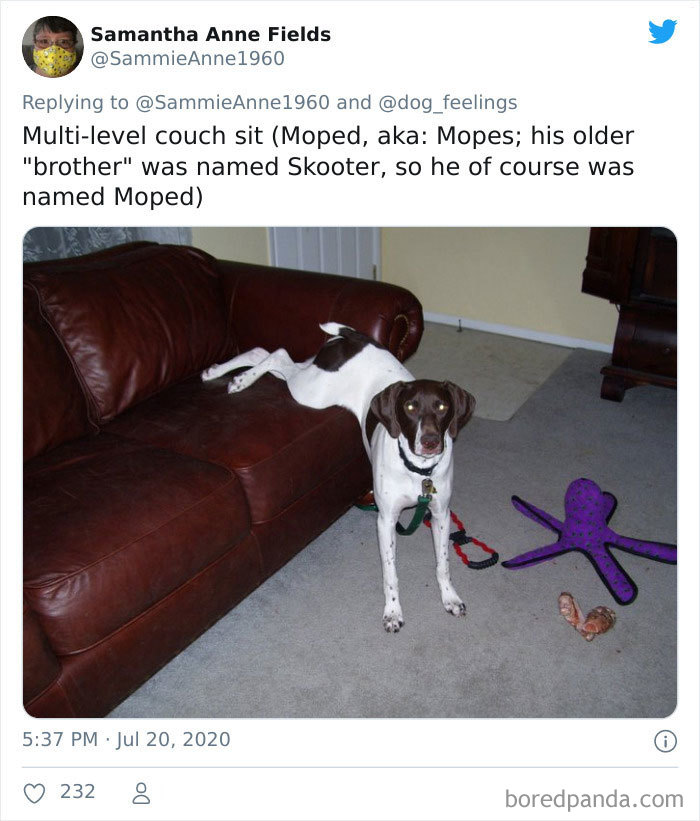 #22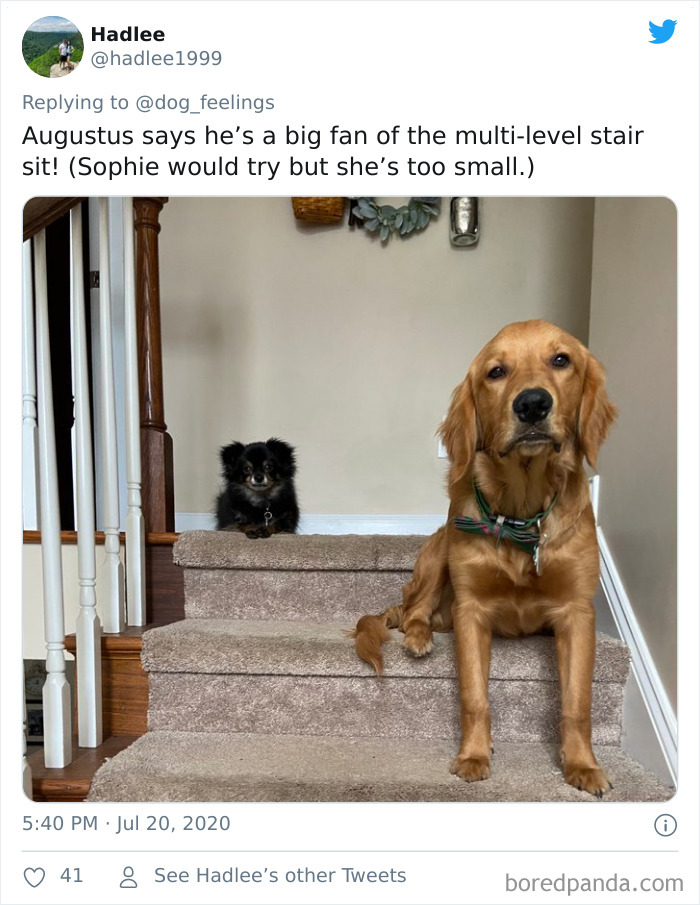 #23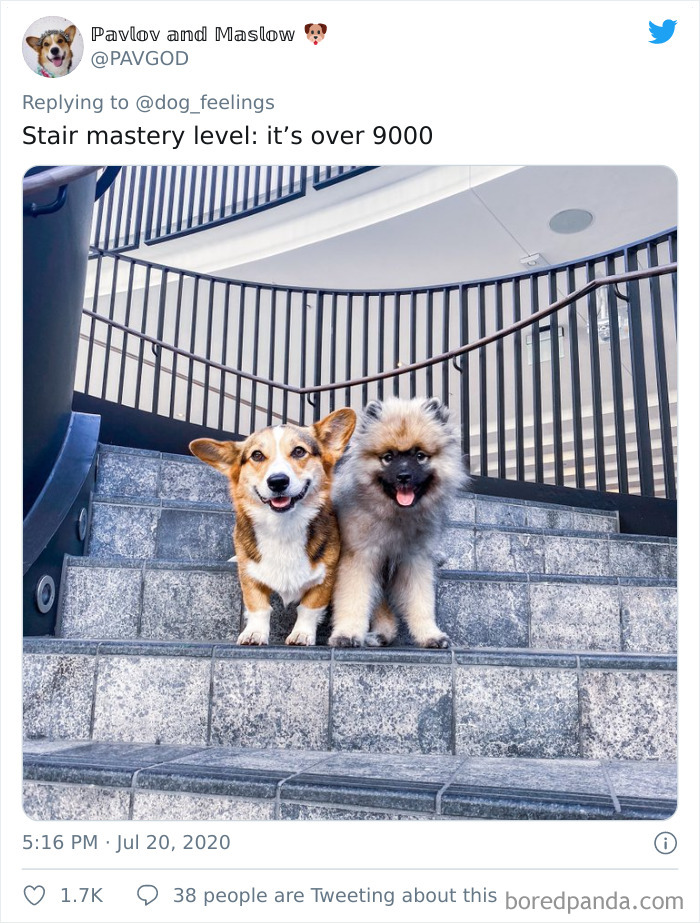 #24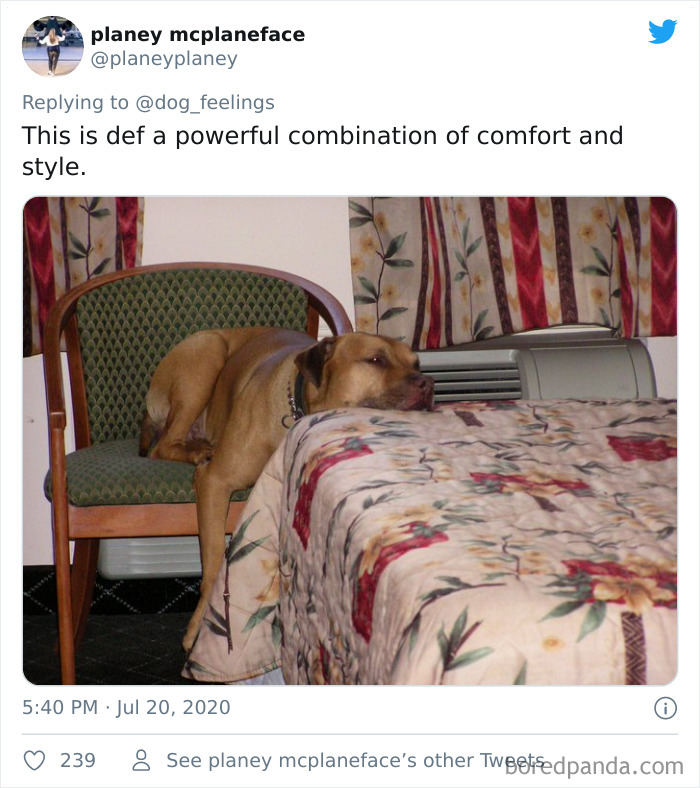 Sometimes it seems that these furry friends prefer sitting like weirdos for no specific reason. But it turns out, there are millions of curious ways canines can squat and it's kinda perfectly normal.
#25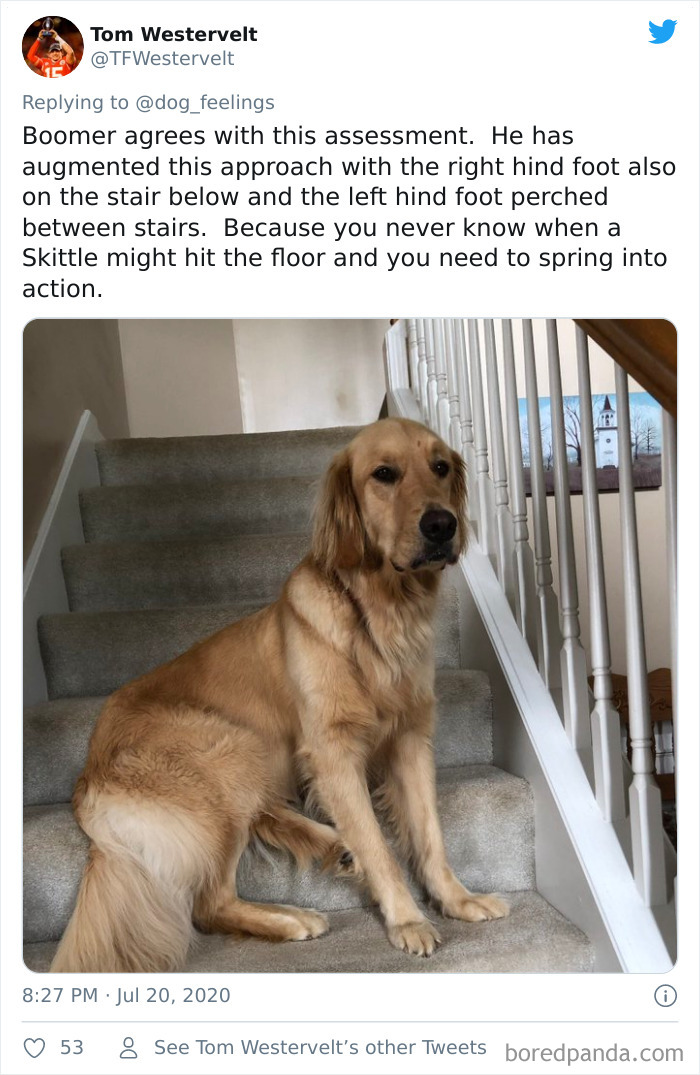 #26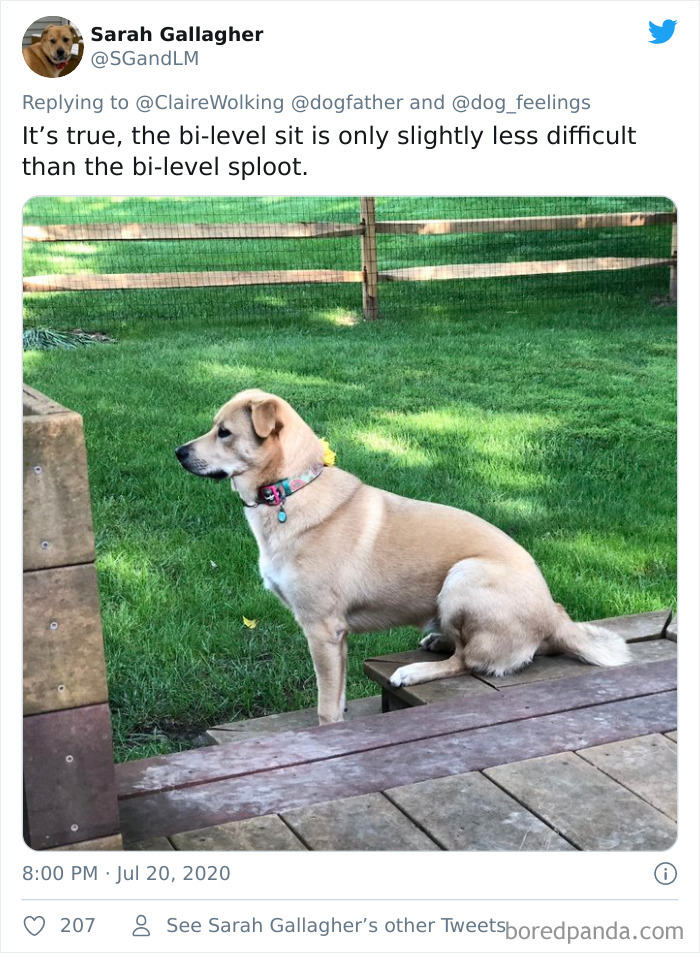 #27
#28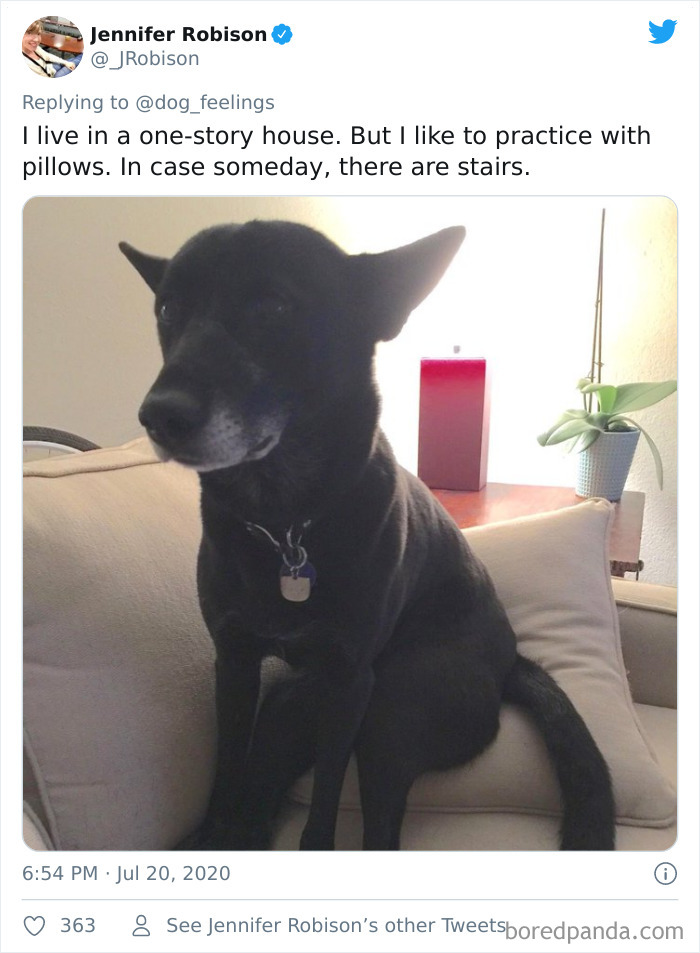 #29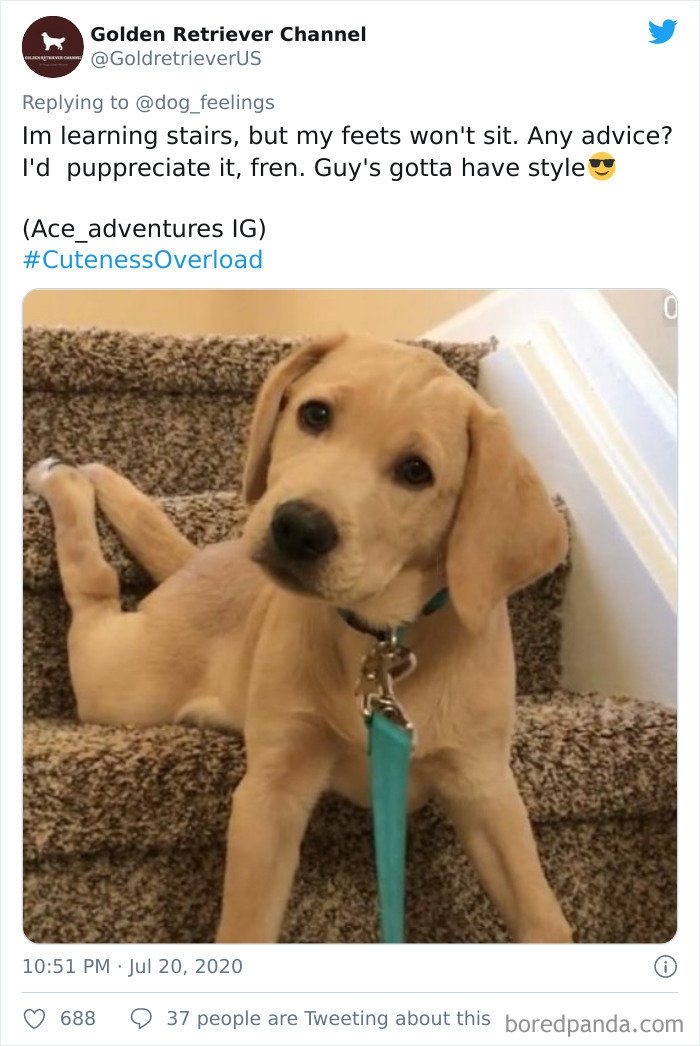 Take a look at Hiptoro's previous post with pets sitting like total weirdos and loving it to see what I mean. Share your doggo's sitting positions down in the comments below. Hope we brought a smile to your face, if we did, please like and follow our page – Hiptoro, we'd be thankful and yes, we promise to deliver the absolute best content straight to your feed. ❤️