Every year, there are millions of dogs who are sheltered in the US. They live in hope that someday they will find their forever home and live happily ever after. Some people take the challenge of transforming a dog's life and they do whatever best they can to give them the happy life they deserve.  The transformation that are shared below show that how love and care can do the magic for these adorable dogs who deserve to be treated well.
#1 She's The Sweetest Creature I've Ever Met. I Don't Always Know What To Say About Her Transformation Other Than "Look." The First Picture Is A Month Before The Second, The Last Is Her 2 Year Gotcha-Versary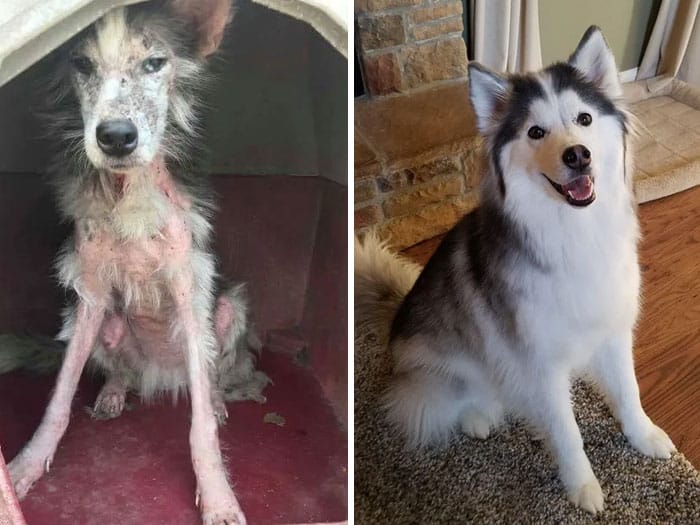 #2 My Girlfriend And I Adopted Buck In August Of 2019, He's Changed Our Lives More Than We Did His And Has Been The Best Choice We've Made. Love This Guy To Death!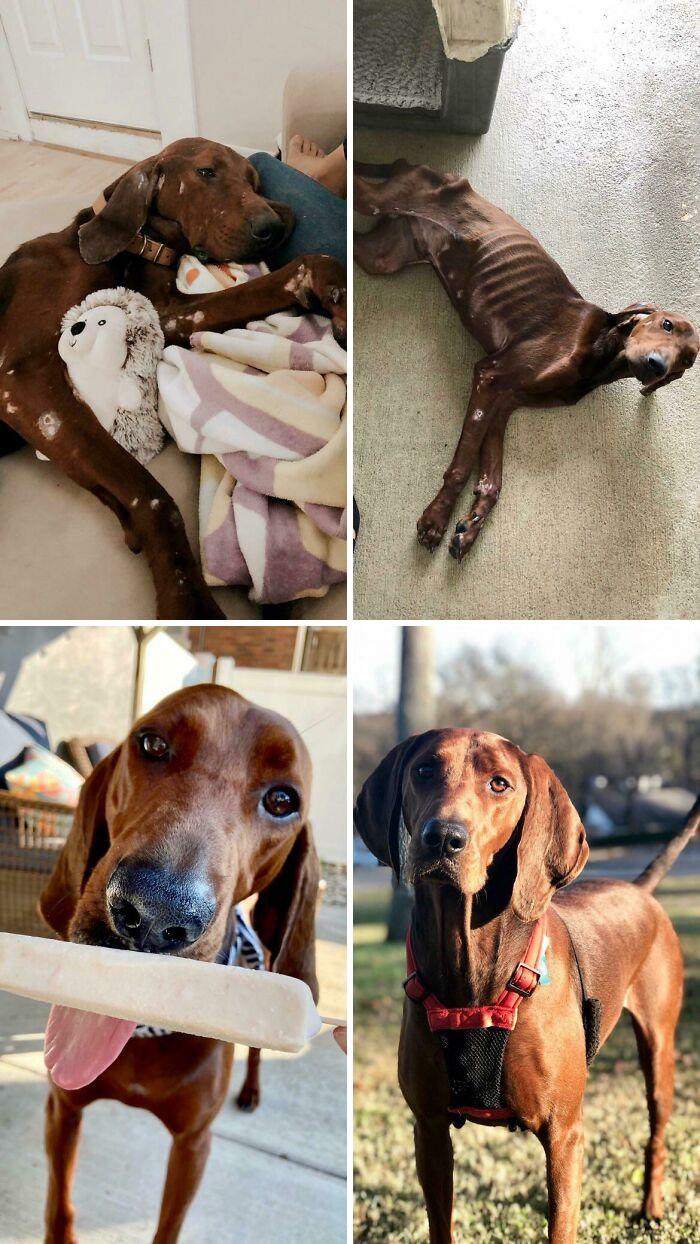 #3 We Took Home This Sick Pup That Had Cirrhosis Of The Liver And Wasn't Expected To Live More Than Three Months. Today Marks One Year Since We Brought Him Home And Now He's Healthier Than Ever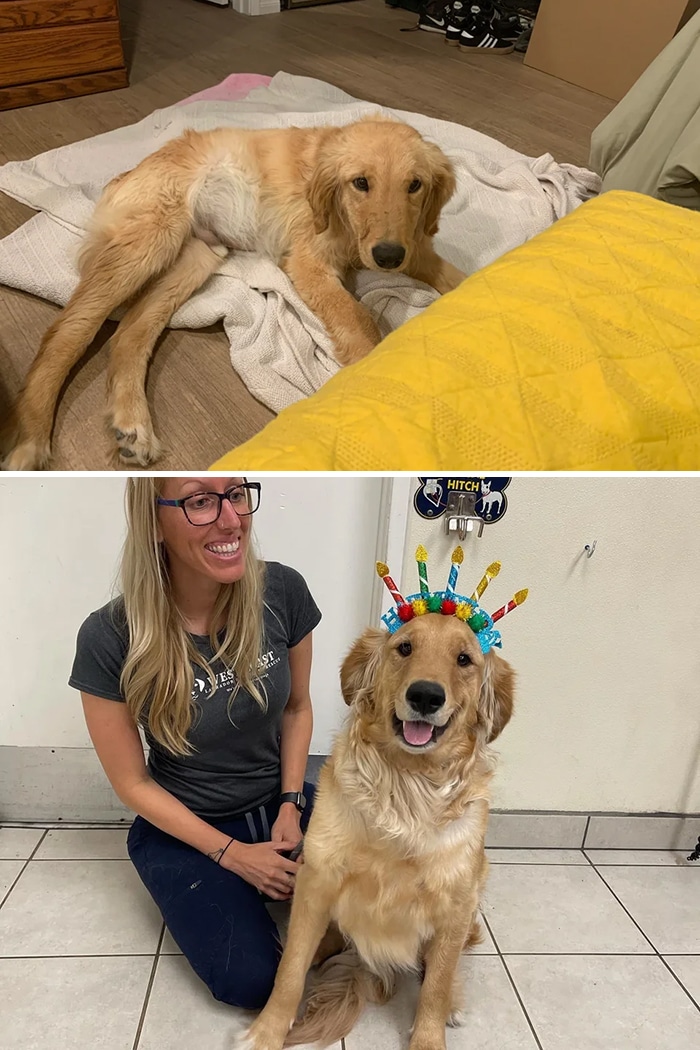 #4 Joker Dog Was A Bait Dog For I Don't Know How Long. It Amazes Me From The Moment I Met Him All He Needed Was Love To Heal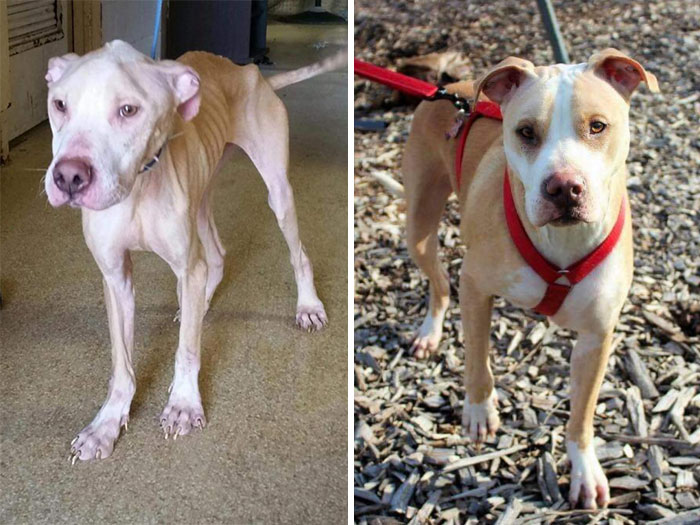 #5 Maya's One Year After Adoption. From Severely Underweight To One Happy Pupperoni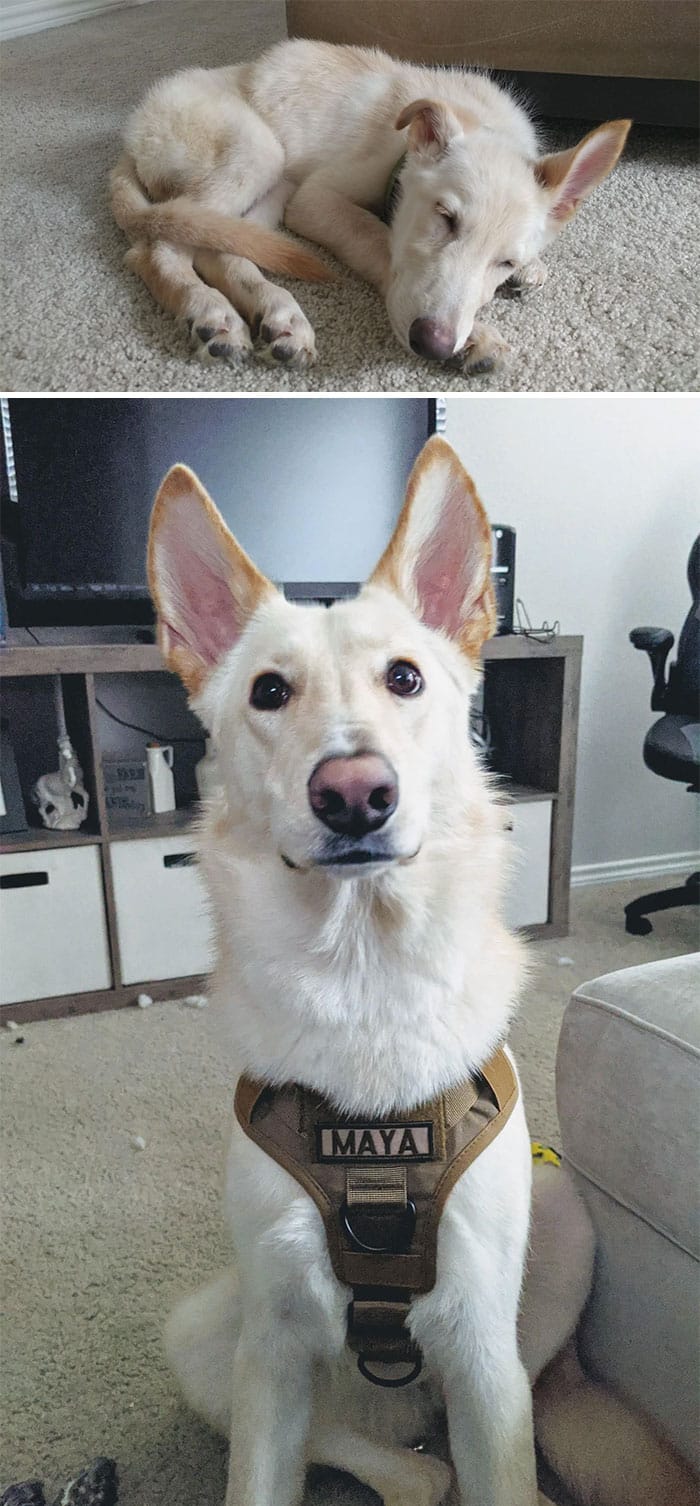 #6 Our Sweet Toby Was Found In A Ditch And Couldn't Use His Back Legs. Now He's King Of The Road In Two Wheels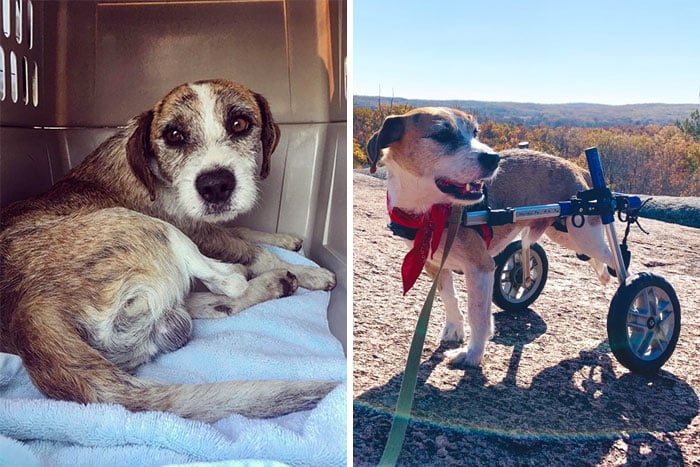 #7 I've Posted Luna's Glow-Up Here A Few Years Ago, But Today We Are Celebrating Her Six Year Gotcha Day Anniversary And I Just Love Her So Much And Want To Share Her Again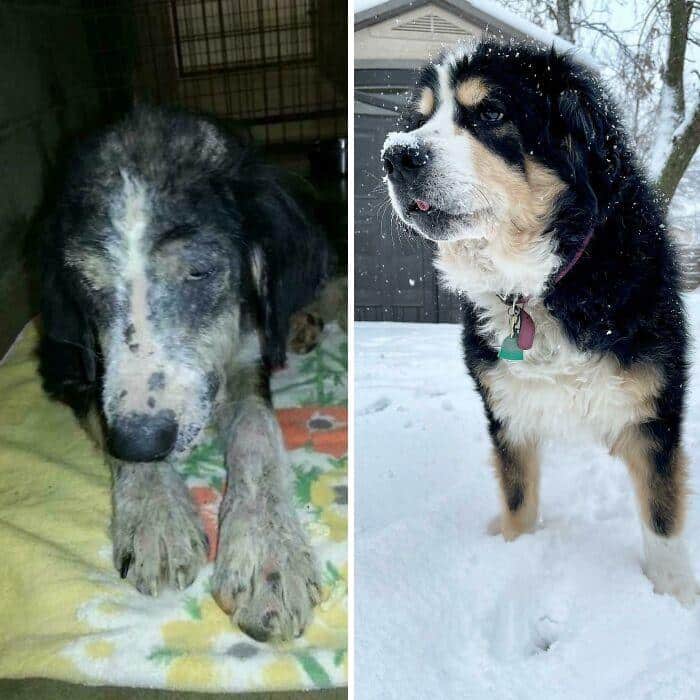 #8 The Evolution Of Our Foster Pup's Ears. From Day One With Us, After Being Found As A Stray, To Now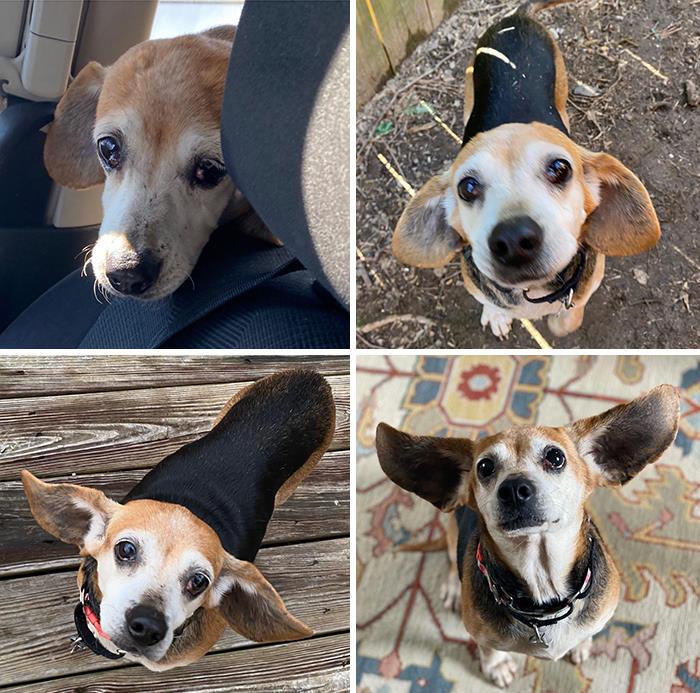 #9 How It Started vs. Hows It Going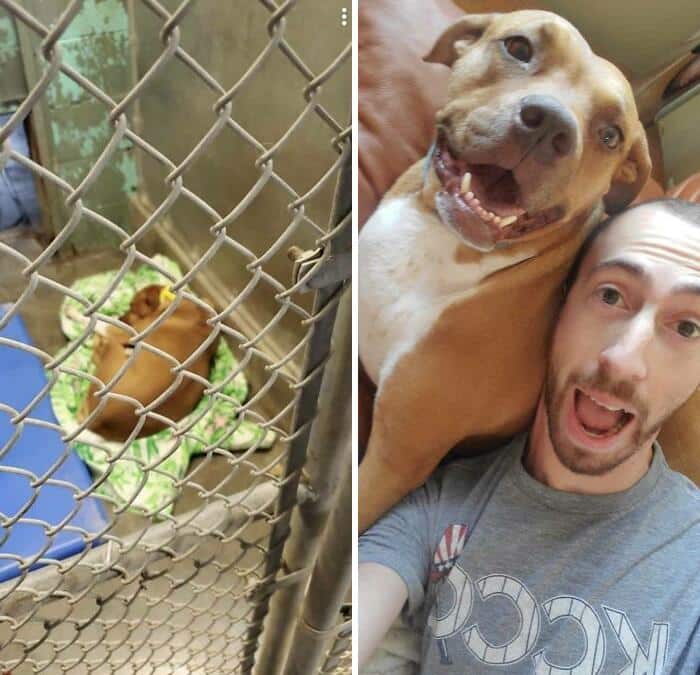 #10 Magnum Was Rescued By A Local Shelter Where I Live. Thank You To All Of You Who Work Tirelessly To Save These Angels' Lives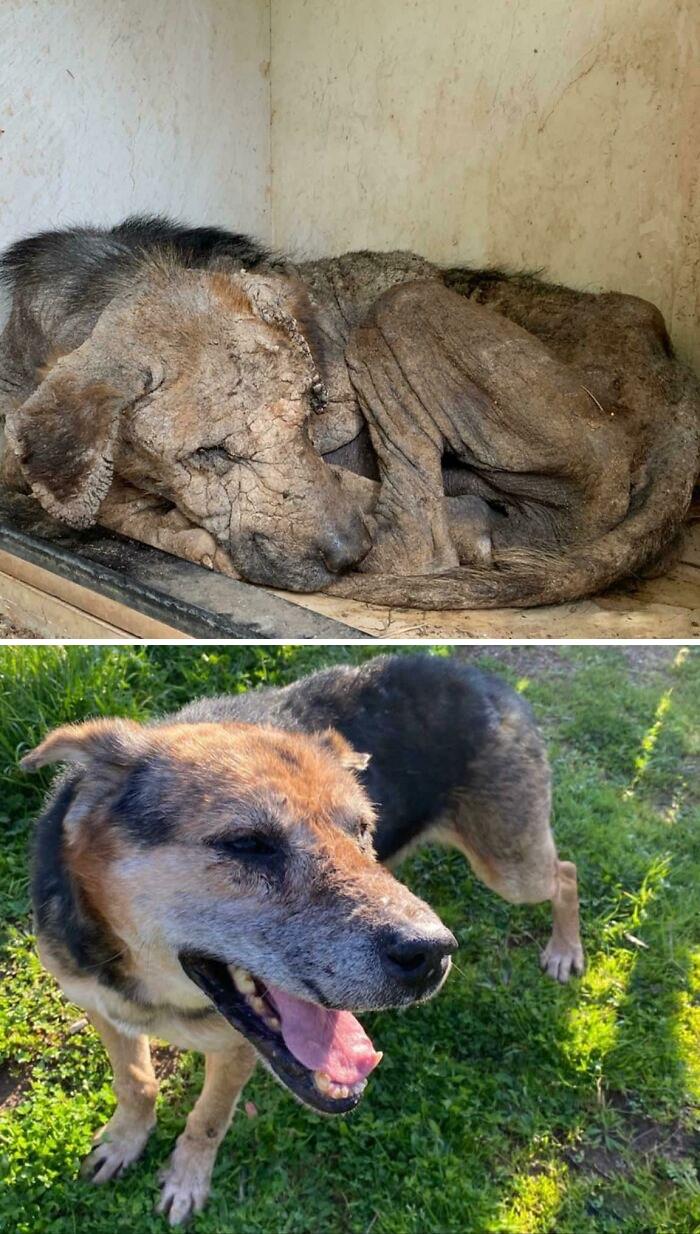 #11 Mighty Marmalade At Intake vs. Almost A Year In Her Furever Home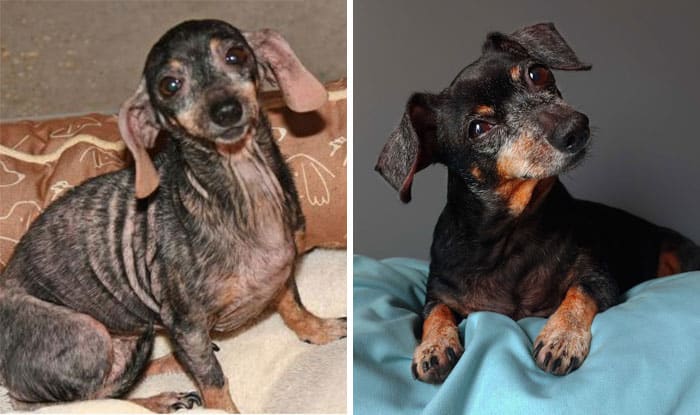 #12 My Local Shelter Posted A Post-Adoption Update Of This Pup – Check Out That Glow Up! (Not My Dog)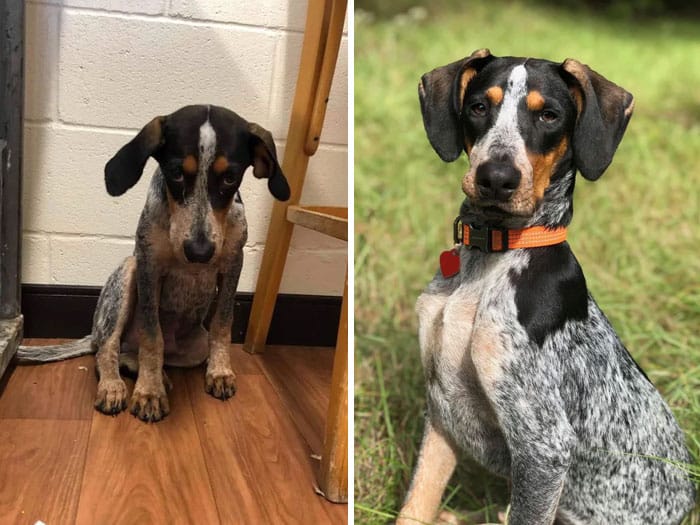 #13 Mr. Rogers. Blind, Emaciated, Famished, And So Weak He Couldn't Walk. His Literal Bones Were Jutting Out Through His Skin. Like White Bone. I Brought Him Home From The Shelter For The Night But Decided He Needed To Go Stay At The Veterinarian After I Saw His Condition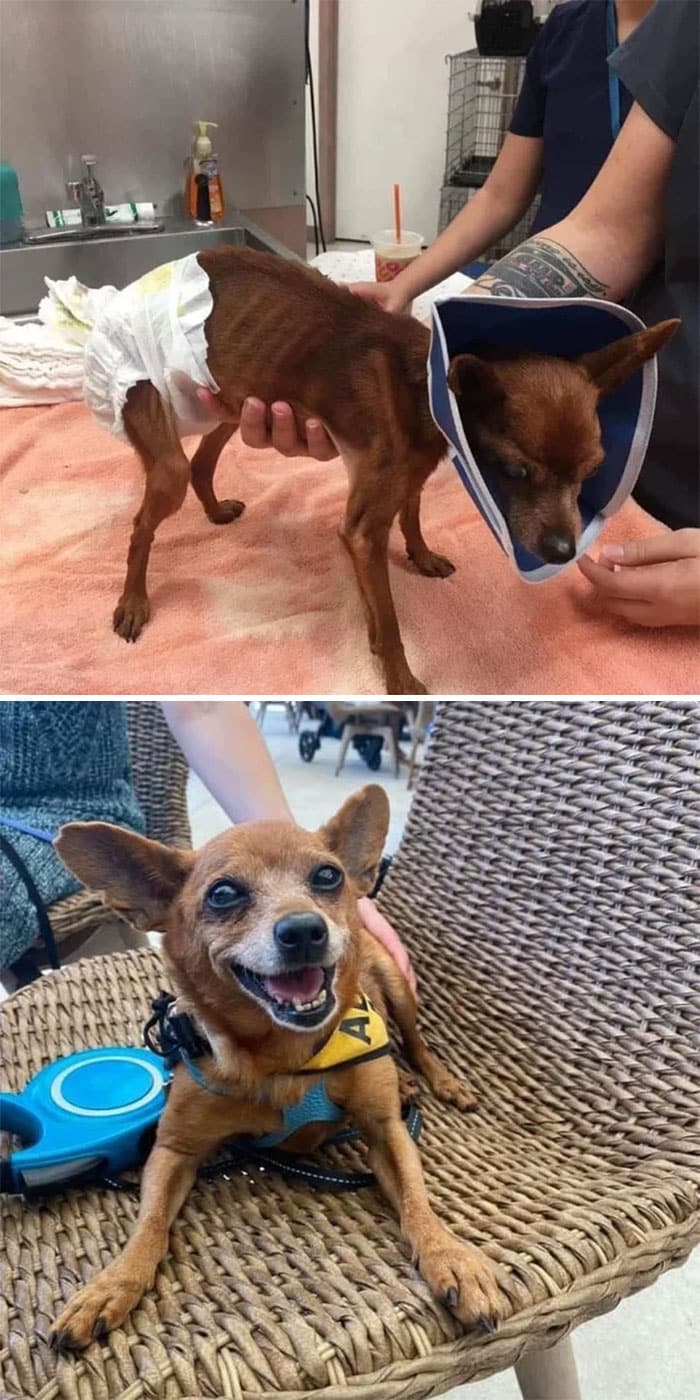 #14 Millie, When She Was Rescued In Mississippi And Now. The Best Doggo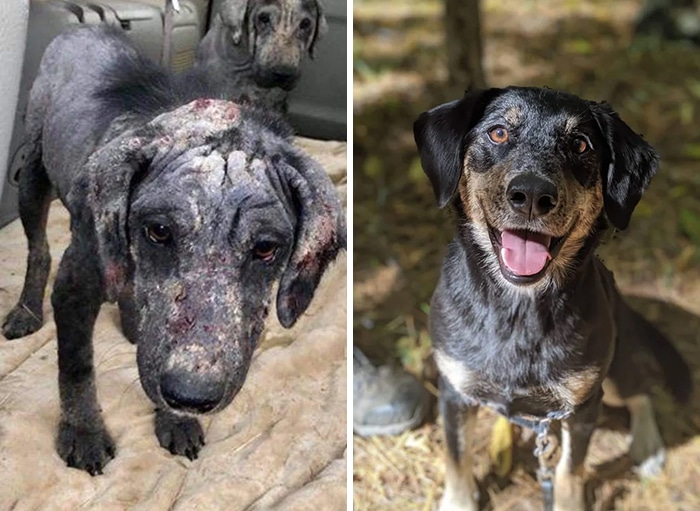 #15 My Foster Dog The Day We Rescued Her From An Animal Cruelty Case And 3 Weeks Later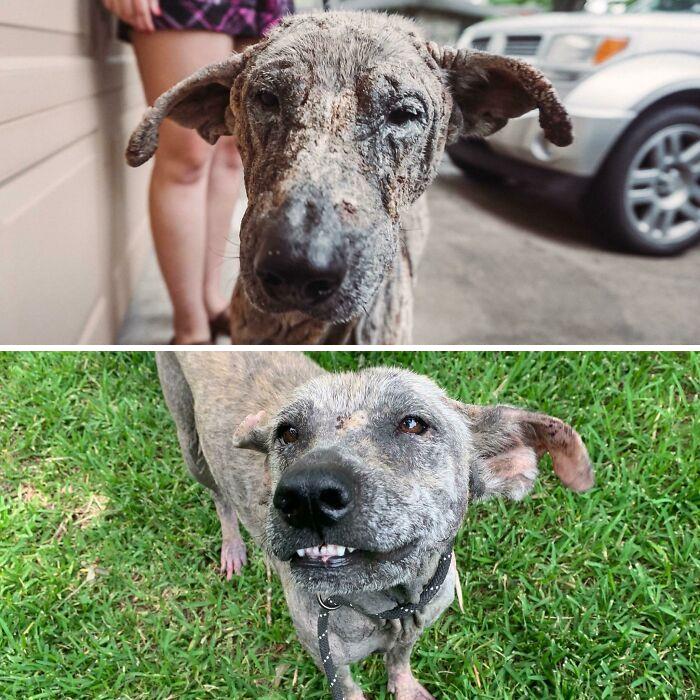 #16 First Photo Is One Year Ago When We Got Him From The Shelter – Insecure And Nervous. Many Hikes And Plays Later – He's The King Of Our Home. Dude's First Adoptiversary!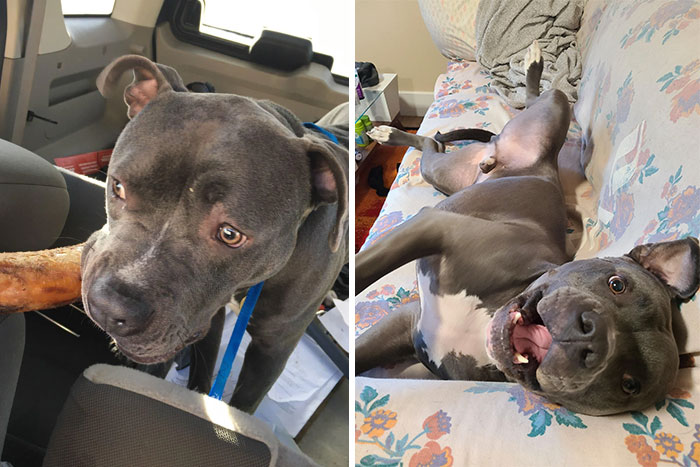 #17 Olly Was Rescued By A Group In South Korea That Rescues Dogs Held By Restaurants (To Be Eaten) And From Other Bad Situations. He Was Unlikely To Be Adopted There Because His Bald Spot & He's A Dark, Mixed Breed. They Sent Him To A Rescue In Our City. Adopted Him Over 2 Years Ago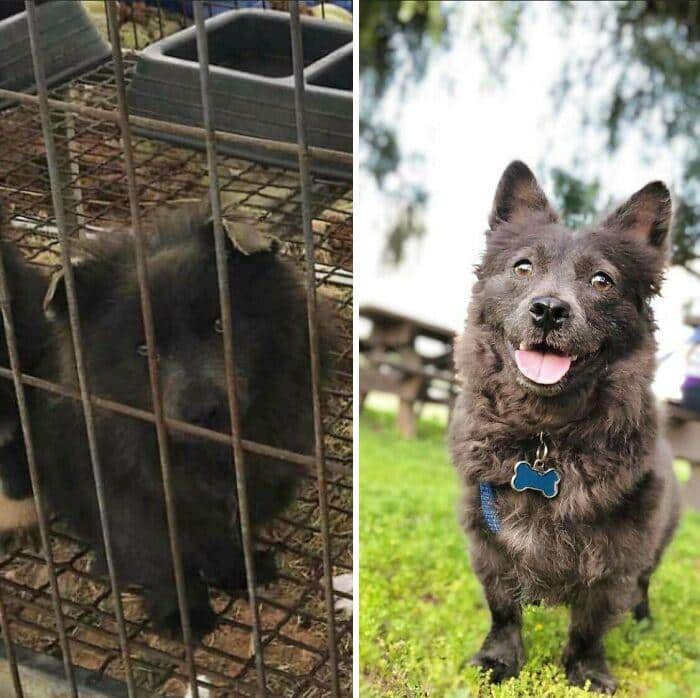 #18 The Day We Met And Present Day. 11 Years Later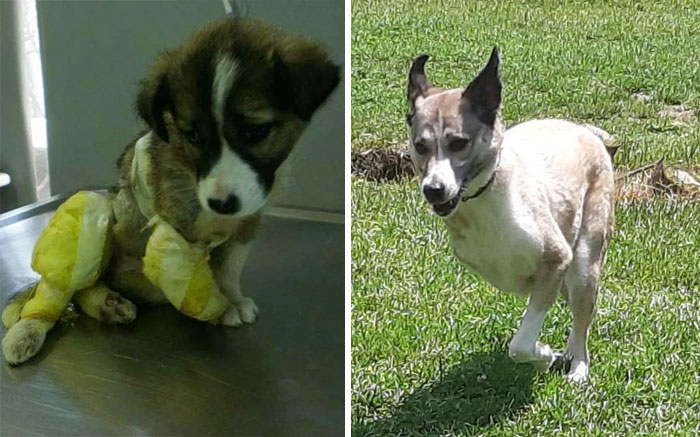 #19 I Adopted This Baby From The Dominican Republic 1 Month Ago- My Mom Didn't Believe Me That It Was The Same Dog. I Named Him Remi And He Suffered From Mange And Malnutrition, Not Anymore!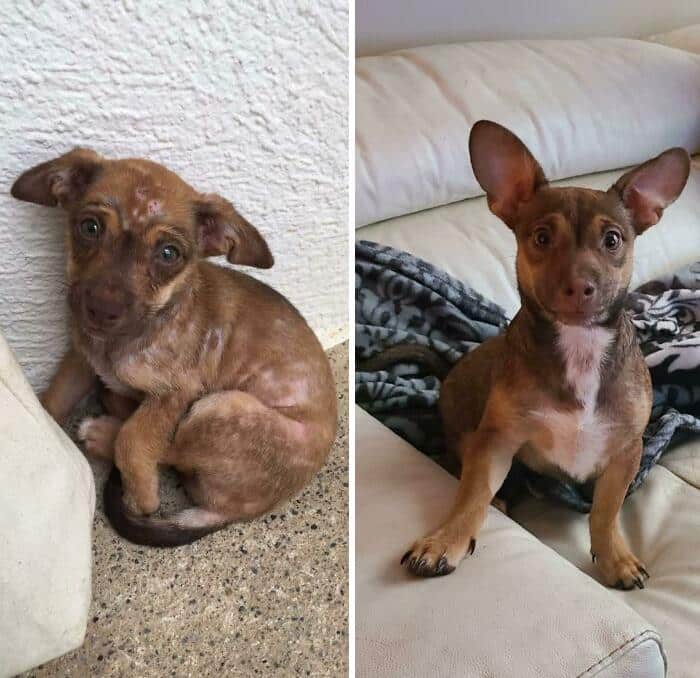 #20 I Was Told Y'all Would Love This Survivors Big Beautiful Smile! In Order To Really Appreciate It You Need To See What He Looked Like The Day He Was Rescued. Best Smile Ever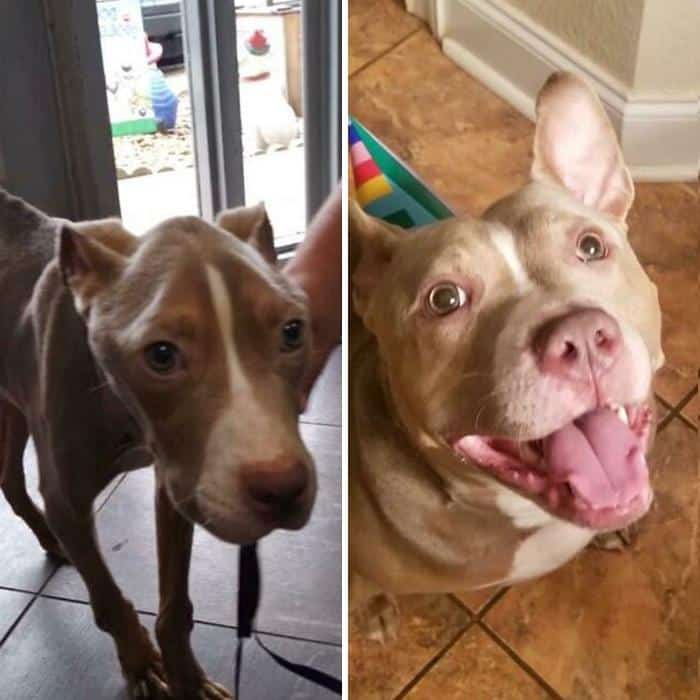 #21 Meet Bebe: Rescued After Being Thrown Out Of A Moving Car And 5 Years Later Is My Music Buddy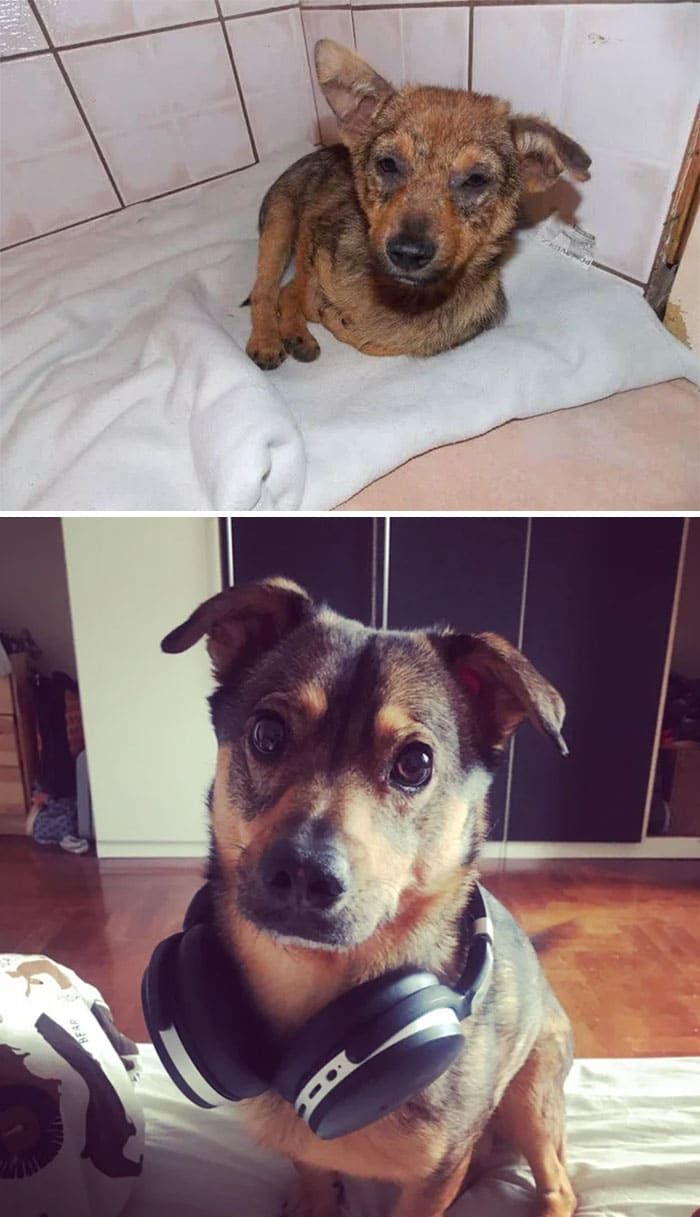 #22 Found In Plastic Bag And Now She Found Away To Our Home And Heart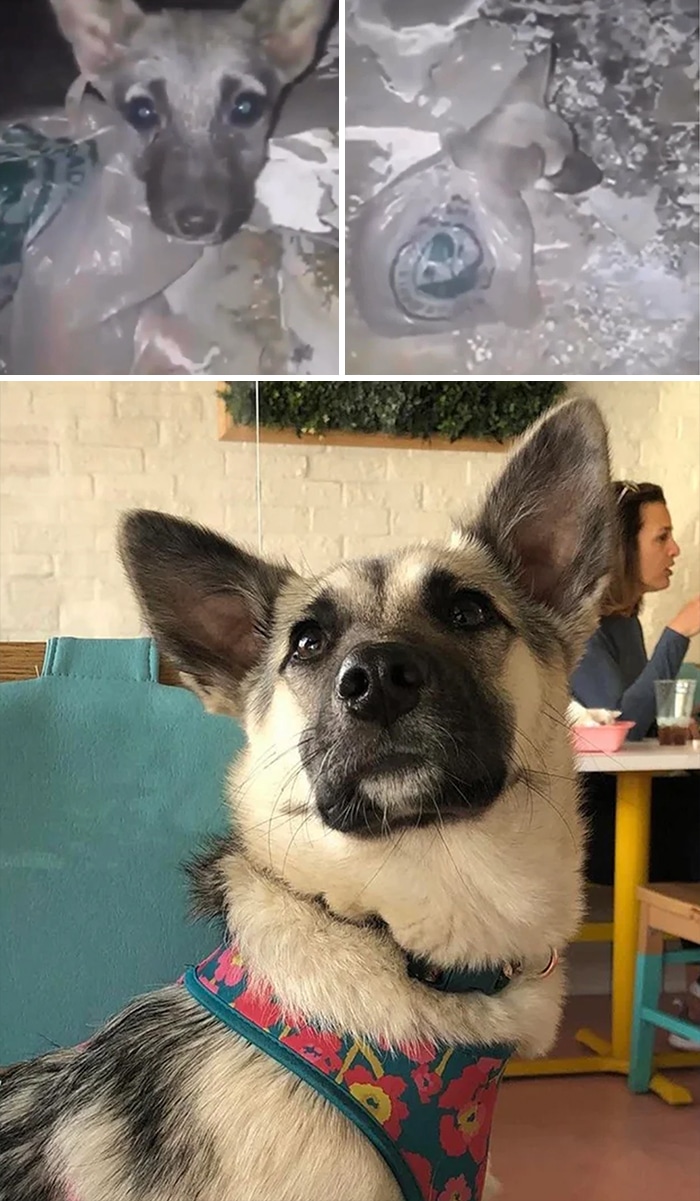 #23 He Was Scared Of Crates, Brooms, Gloves, And Walking Anywhere New Or Loud. Now He's A Happy Adventure Dog Who Loves Every Person And Animal He Meets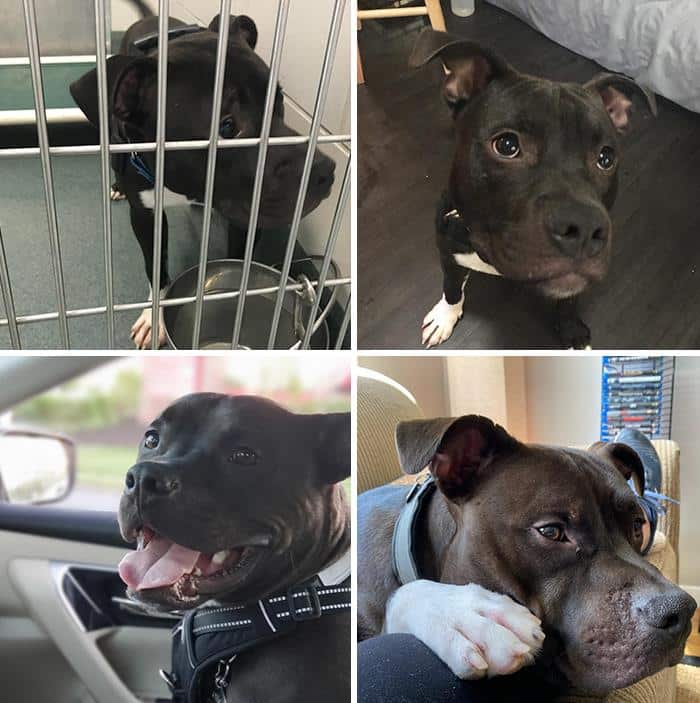 #24 Went From Crouching In Fear From Anyone Raising There Voice To Shamelessly Begging For Treats In Less Than A Year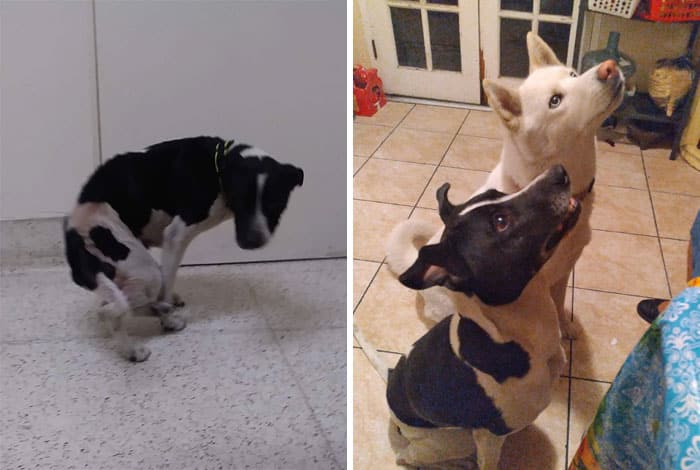 #25 My Sweet Girl, When She Won Me In Nov '19 Versus Apr '20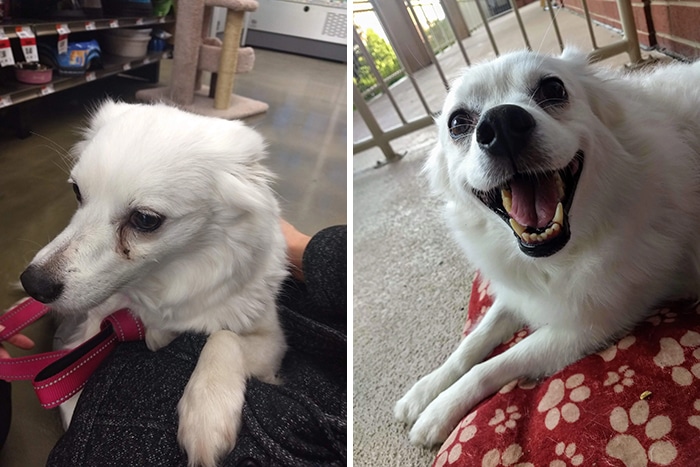 #26 Found My Girl On My Way To Work One Day, A Rural Dirt Road In The Middle Of Nowhere. It's Obvious Someone Has Hit Her In The Past So I Think She Was Abandoned There. She Is Now Our Sweet Nipsy And Lives With Us On Our Farm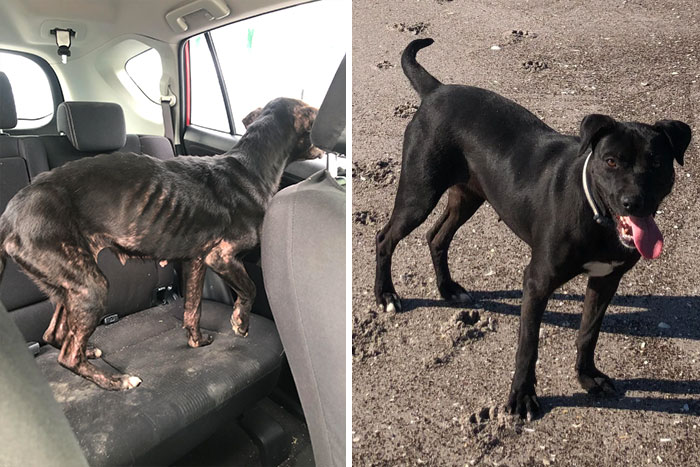 #27 Happy Girl Gingko With Us For 9 Months!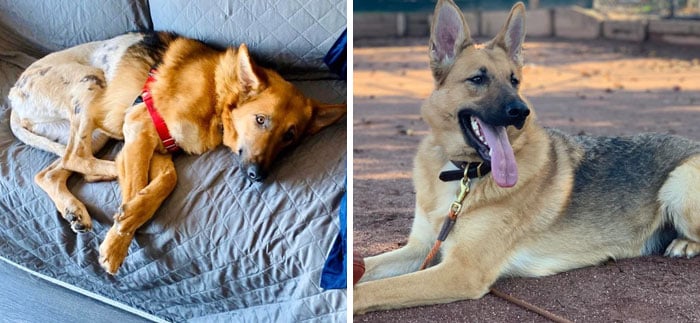 #28 From Dumped In The Road, To Home Sweet Home! This Is Birch Baby!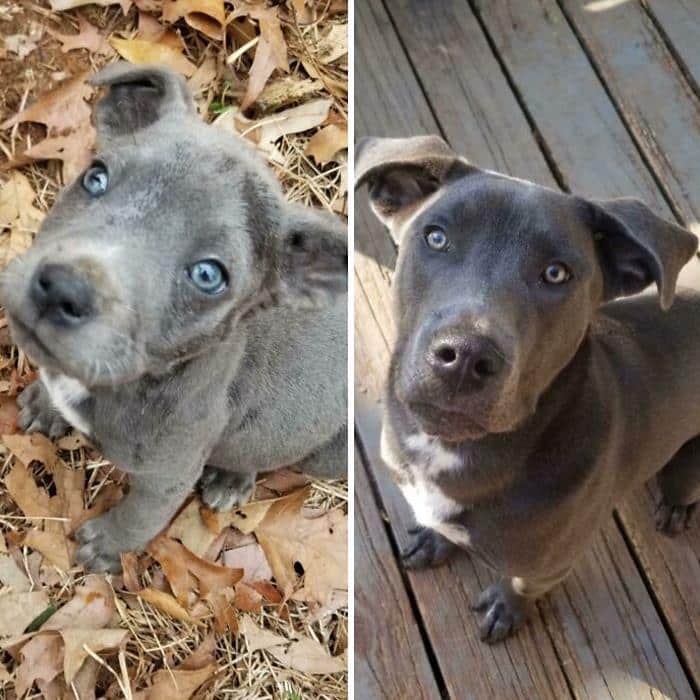 #29 We Got Her At 2.5 As A Foster When She Was Used As A Bait Dog, Eating Zip Ties, And Had A Crushed Hip Joint. Now She Has Had One Best Friend (Who Passed Last Year) And Now Is The Best Friend Of Our Newest Rescue Lindsie!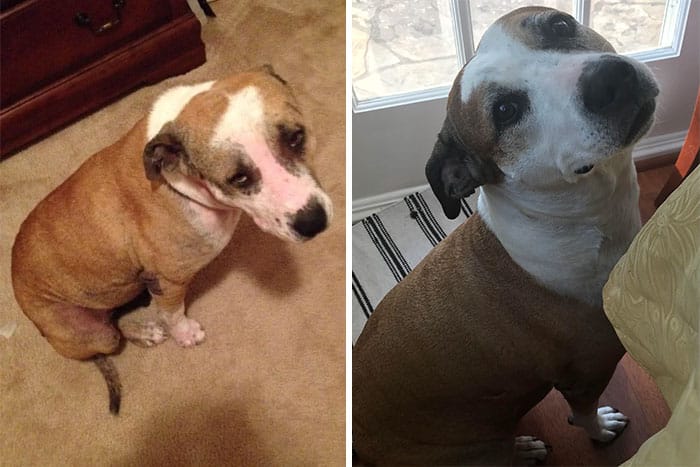 #30 Our Rescue Dog Holly! The Day We Got Her vs. 8 Years Later