You can easily spot rich people because they would be owning the most expensive items. And, of course, they will always show how much money they have. But what about the rich people who choose not to show off? 
Well, there's a viral Reddit thread, "What small thing screams 'I'm rich'?" that answers this question. People are sharing subtle things about wealthy people that say a lot about them.
1.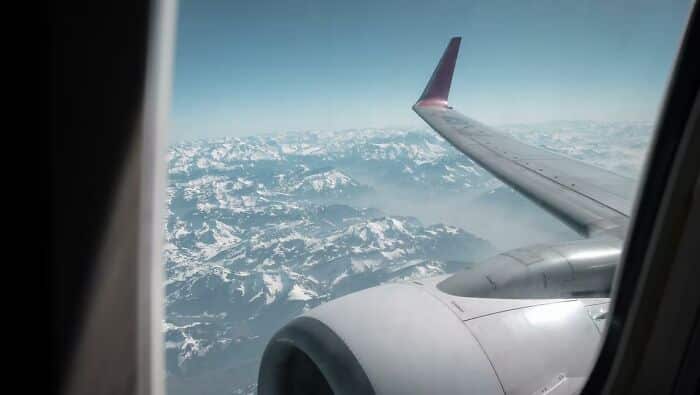 I was 17, flying home from my sister's house and I struck up a conversation with this well dressed businessman. (My mother was a seamstress and had taught me about how to "read" people's clothes) Dude was super cool super polite. Genuinely just wanted to chat about whatever.
We chat for like an hour, then it's time to board. His section is called first and he sees that I didn't get up to board with him. He walks back over, asks to see my ticket. I show him, he gently shakes his head "no" and smiles while he signals me to follow him to the gate.
We get to the gate agent, he says "this is my friend throwaway, is the seat next to me open?" "Excellent, I'd like him to have that seat please." Hands her a black credit card and next thing I know I'm sitting in first class instead of coach. I told him that was very nice of him, but he didn't need to spend that kind of money (if I remember right it was like $800) just so I could sit by him. He explained that that "kind of money" literally meant nothing to him, he was enjoying our conversation and wanted it to continue. It was the most surreal feeling ever. So I sat in first class, enjoying all the perks that brings, and talked to this guy about life for the next three hours. Turns out he owned several stamping companies that all had government supply contracts and he had accumulated far more than $800 while we had been sitting in the airport talking, let alone the length of the flight.
When we landed he explained that most people just fall all over themselves trying to suck up to him once they know who he is, but I just talked to him like he was a normal human being and I reminded him of his grown sons from when they were teenagers. He thanked me for the conversation, I thanked him for the great seat and we went our separate ways.
That guy had money, and he knew what has actual value.
2.
Sometimes? Nothing.
I know a man who's the kind of rich where it took him only a day or two to convert more than a million dollars to cash (not, like, physical cash, but the liquid asset) to buy one of his kids a house.
He drives a rather beat-up old Subaru, when he's not riding his bicycle instead. He wears jeans and polo shirts. His watch is a $200 digital watch – wouldn't bother wearing a fancy expensive analogue watch, all they do is tell the time, what's the point? He's lived in the same house for 50ish years.
The only real tell is the air of total chill he has. He's not worried about much. Money insulates you from really a lot of stress.
3.
Working at a luxury resort, one thing I've noticed is that the people who want to give the air of being very wealthy will have lots of designer patterns on their clothes and accessories, like Louis Vuitton print, but almost all of the truly ridiculously wealthy people will basically wear nondescript leisure wear and really plain looking clothes (like plain jeans and tees with no logos).
4.

They spend money if it saves you time. Time is more valuable than money.
5.
Not noticing you haven't been paid in two months.
I work with some people that pull in 20k+ a month. We had one come in mid March and said I don't think I've been paid since December." Sure enough two months didn't pay out for some reason.
He wasn't even mad and just kind of mentioned it like he was talking about the weather.
If I miss A paycheck I'd notice on payday.
6.
Going to space for like 2 minutes in a penis shaped rocket.
7.
An expensive watch that isn't a Rolex.
Rolexes are how rich people or not even rich but "had-a-good-year" show off wealth to poor people.
A truly wealthy person will have a Patek or AP Royal Oak or a Mueller, and not necessarily even a flashy one.
8.
An expensive watch that isn't a Rolex.
Rolexes are how rich people or not even rich but "had-a-good-year" show off wealth to poor people.
A truly wealthy person will have a Patek or AP Royal Oak or a Mueller, and not necessarily even a flashy one.
9.
I have first hand experience with this. I actually work with wealthy people's bank accounts so they can't lie about what they have. Looking over transactions and stuff here's what I found.
You can't actually tell. We have millionaires walking in like they are homeless and people who spend more on fancy cars and designer goods but barely have $100k to their name. The truly wealthy don't wear brands. They are not there to advertise a luxury good. They give a CR*P ton to charity. More than I make in a year. Mostly for tax reasons but some are just that kind. We have a joke that the ones that are truly wealthy are the ones who are the kindest. They don't have to think about it and usually live low stress lives. They LIKE to take the time to get to know you and chit chat.
The aholes are always the ones who don't have to work anymore but also don't have the money to not think about it. There are also quite a few that are sweet in this category but you ALWAYS find the aholes here.
Something kind of interesting, I've never met an idiot rich person. Have definitely met some that didn't know what they were talking about or were misinformed but they have all been easily teachable. They don't forget things easily unless diminished capacity is an issue. Definitely have some offspring and spouses that were idiots. But the people who actually accumulated it all, pretty bright people.
10.
Not wearing a suit in a room full of people in suits.
11.
I was at a really posh restaurant (you know the kind where there are about 8 pieces of silverware?) we had saved up for months and a group of 8 of girls (nurses and CNA's) went out. One of the recently divorced nurses was flirting with a guy at the next table. When we got our checks he leaned over and tossed his platinum card on the "I got this". Like combined our tab was easily at least $1,000.
12.
Not thinking twice, when making plans, about whether you can afford it.
13.
Keep a business afloat for two years during a pandemic with very little income coming in. I'm grateful for my boss and I hope his vintage Rolls Royce gets finished soon.
14.
They will never complain about the cost of something but will nit-pik the quality of work to death.
15.
Perfect skin and good teeth. Rich people can afford to go to doctors and medical professionals for their appearance. I had a friend who worked for a skin doctor. He let her train on her friends with some new products and apparently, it's a thing where you go in on a regular basis and your skin smooths out, all the weird spots go away and you just glisten like Arwen or Galadriel. I did get to go in for one practice treatment and the other folks waiting in the room had amazing skin. Ever since then, I could spot moneyed women just by their complexions. Also, a good number of them.. you can spot if you know fabrics really well and how they are supposed to drape when well made.
16.
They don't watch tv or anything like that. Lamborghini said they don't make advertisements cause their customers aren't sitting around watching tv.
17.
Buying art. And not Instagram art, but gallery dealer art.
18.
The sofa that is not in contact with a wall.
19.
A friend once told me that her parents said if you had to take a loan for something you couldn't afford it. So they never had car loans or home loans…. Must be nice
20.
I once vaguely knew a family who were very rich. Even the kids had bodyguards (kidnap-ransom risk) When I stayed at their home for a weekend on a visit, the father casually mentioned not to push a certain button in the room, when I asked what it did out of interest he explained off-hand that it was a panic button to alert security and bodyguards in the grounds, like it was the most natural thing in the world. They were impeccably polite with me but I felt like Oliver Twist wandering into the wrong home.
21.
22.
Being completely clueless about how people who have to manage their money have to live.
23.
I worked at a gas station in the 90s when Steve Wozniak would come in to get gas. He dressed in shorts a t-shirt and flip flops and drove a $120k car.
24.
SORT: PRICE: High to Low.
25.
Not checking the price before making a purchase.
26.
27.

28.
Through my work as a lawyer, I have a number of wealthy clients. The most common trait between them is an easy-going demeanor along with a bit of a sense of entitlement, though not so much in a rude way. They are used to getting their way and are usually able to accomplish it through some combination of charm and money.
A likeable charmingness is another common trait. It may be that most of the wealthy people I know are business owners, and their good manners and conversation skills go a long way in their course of business. There could be a bit of a bias here just because I don't really know any really wealthy people other than "small" business owners, but I have scarcely met a brash or rude person with real wealth so far as I know.
29.
Buying specialty equipment for a new sport or hobby. Poor people rent or buy used stuff for their hobbies, and if they do buy supplies get the low end version rather than the fancy stuff.
30.
Not having a case on your phone.