People love rating things. Be it a restaurant, food review, or even a compliment to someone. Ratings greatly help in boosting confidence, assessing performance. These ratings help in determining who's the best. Now, when we talk about being the best we simply cannot rule out our dogs because really who are we trying to fool?
Doggos are the best and will always be. But, out of all the dogs on the planet which one of them is the greatest? Well, there's a rating system for that too. It's a Twitter account "We Rate Dogs" that gives a rating to dogs. While the ratings are always good regardless of how the dogs look or behave, sometimes, people send them such interesting photos of their dogs that they don't even look like proper dogs. 'We Rate Dogs' adds humor to theses hilarious posts and
We have compiled some of the funniest tweets from their page and we are sure that you will like them a lot.
#1 Alaskan Flop Turtle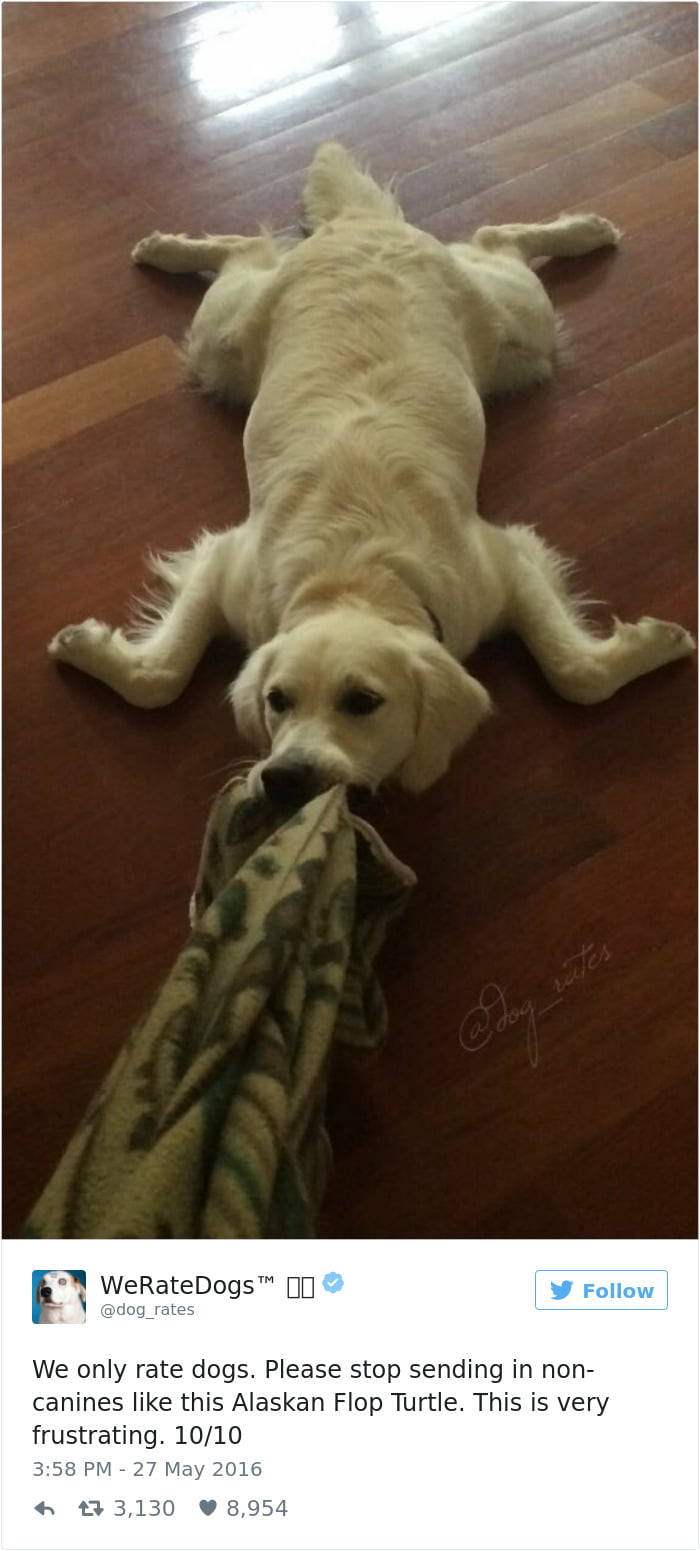 #2 Albanian Street Mouse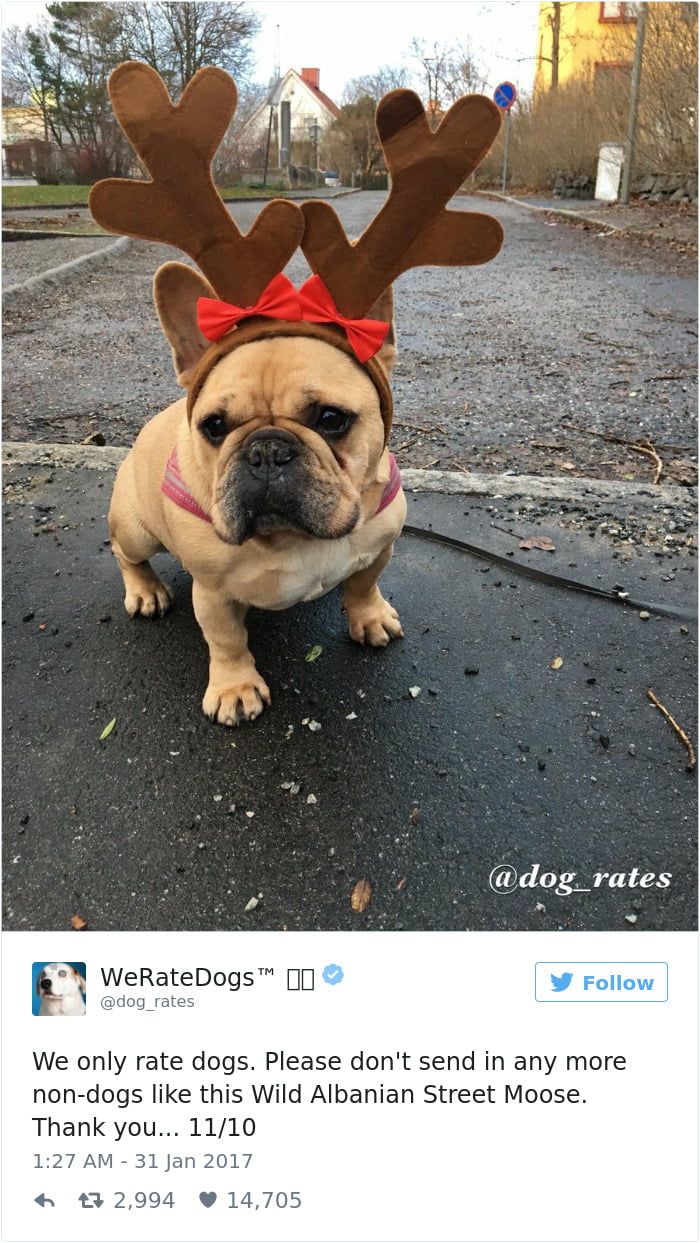 #3 Bangladeshi Couch Chipmunks.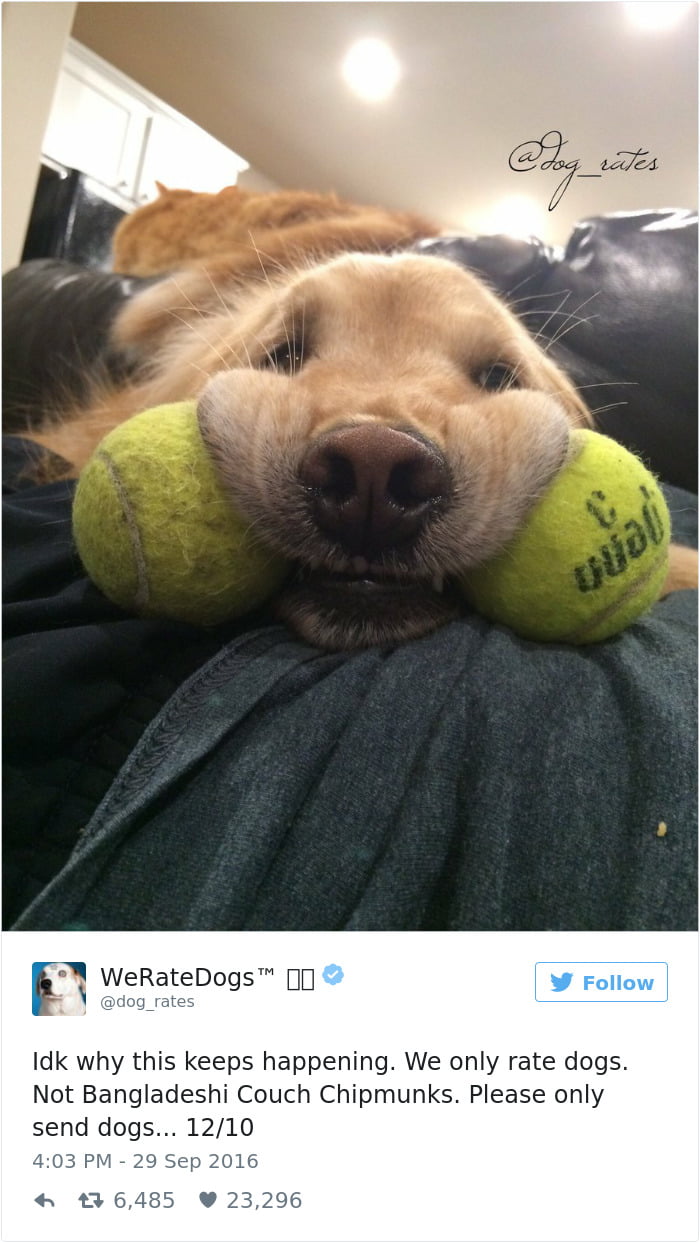 #4 East African Chalupa Seal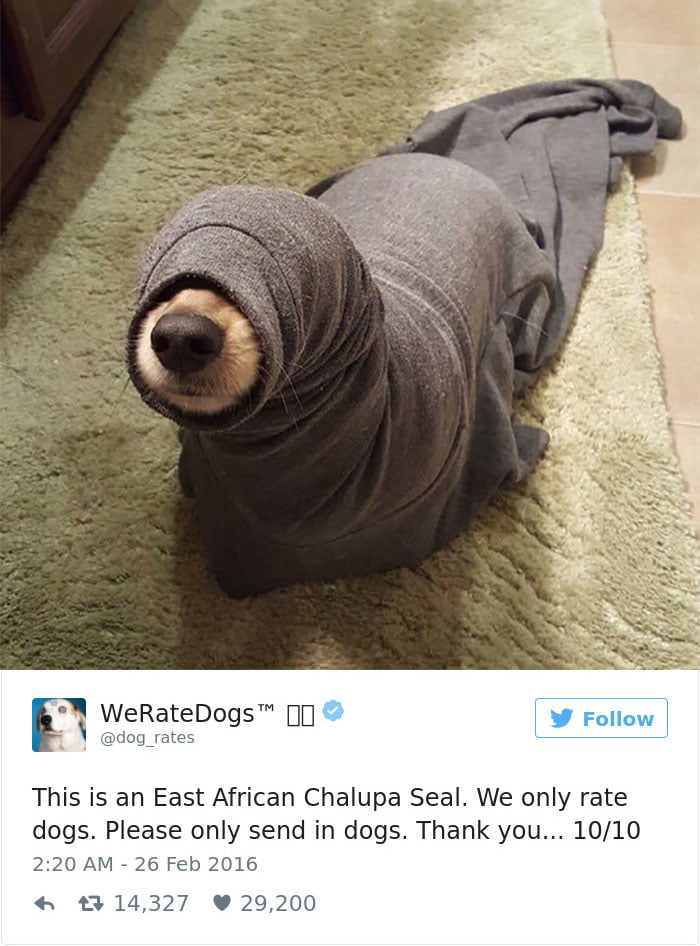 #5 Freudian Poof Lion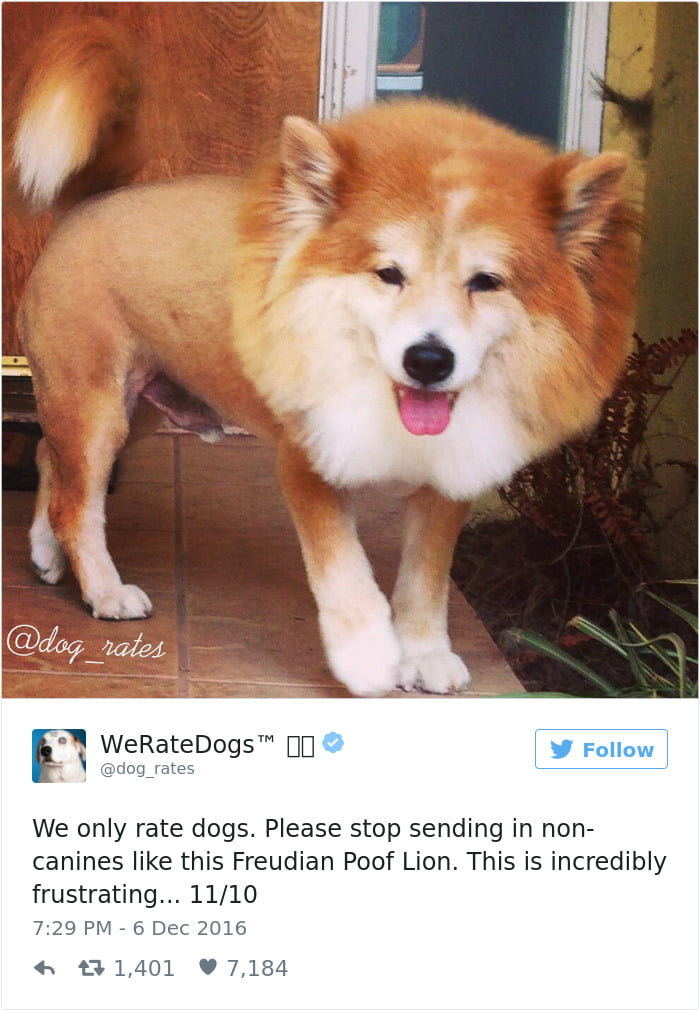 #6 Iraqi Speed Kangaroo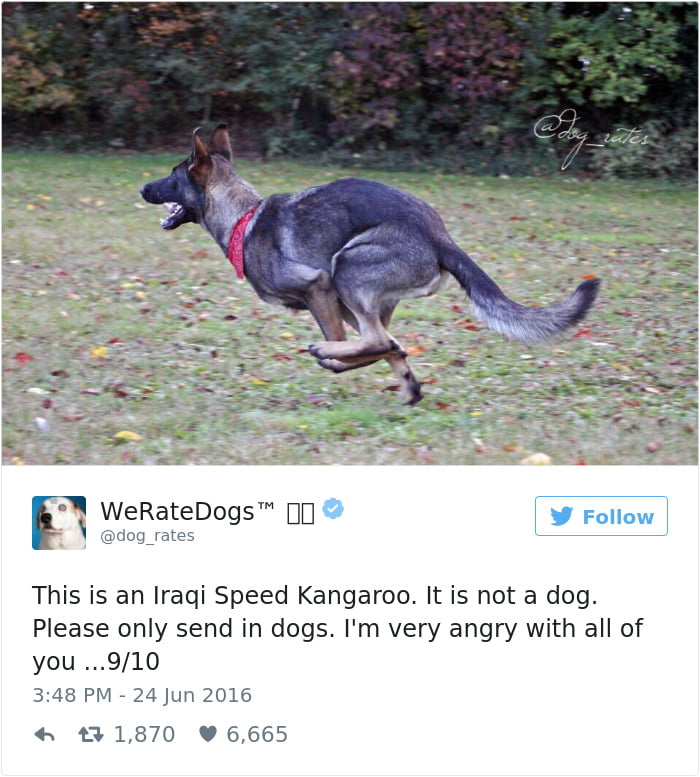 #7 Jamaican Flop Seal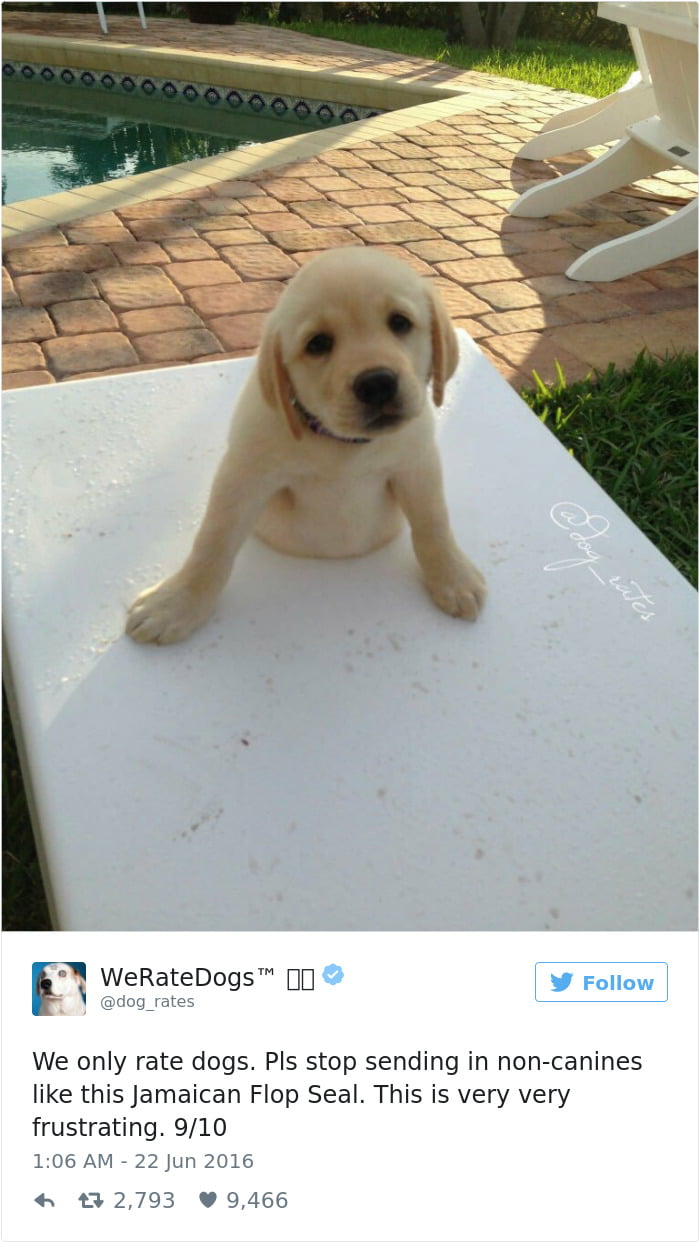 #8 Mongolian Grass Snake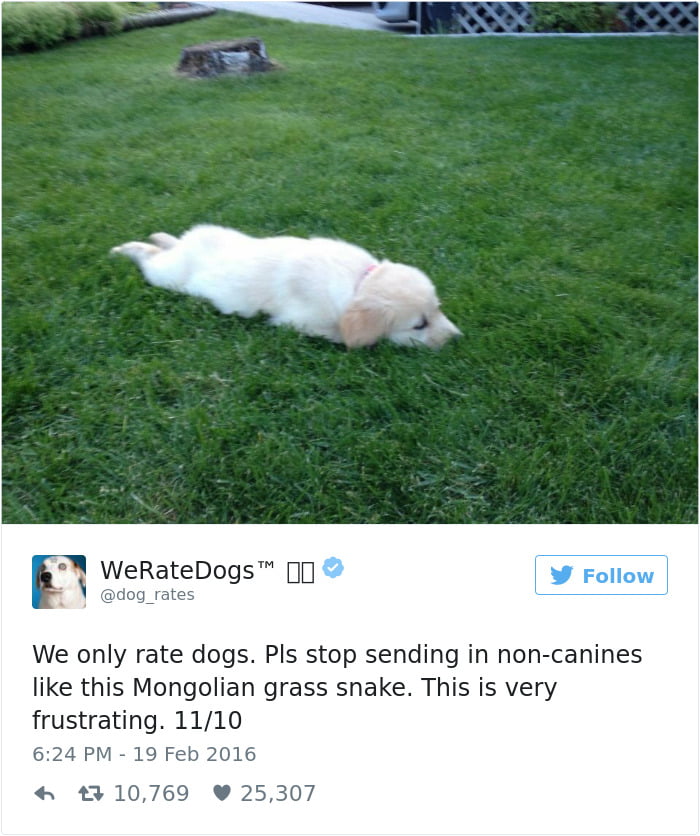 #9 Smiling ghosts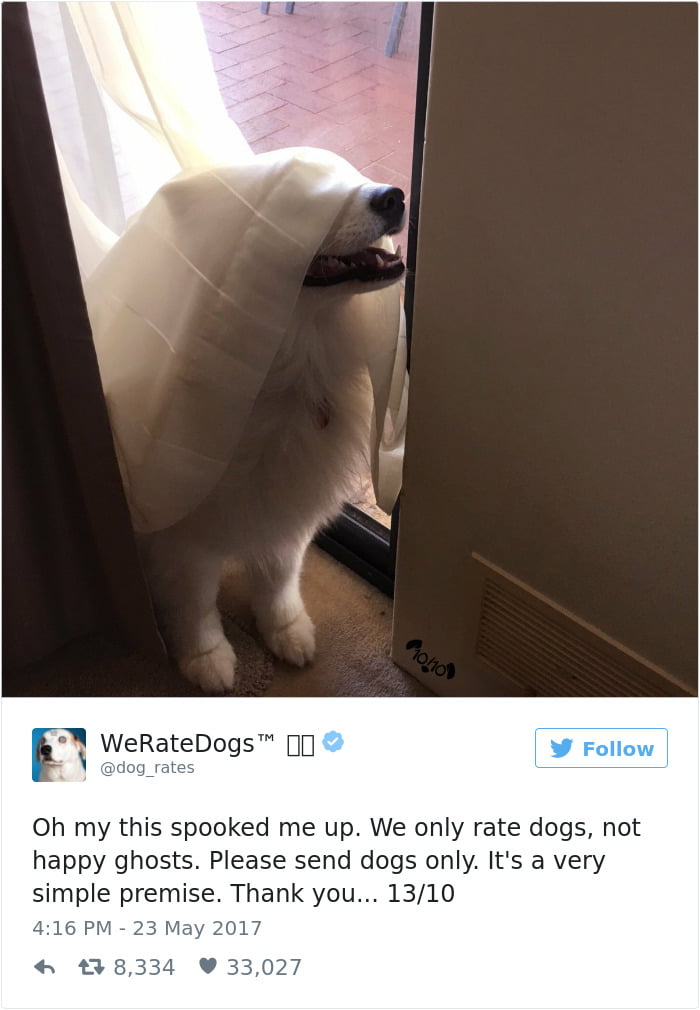 #10 Heartbroken Ewok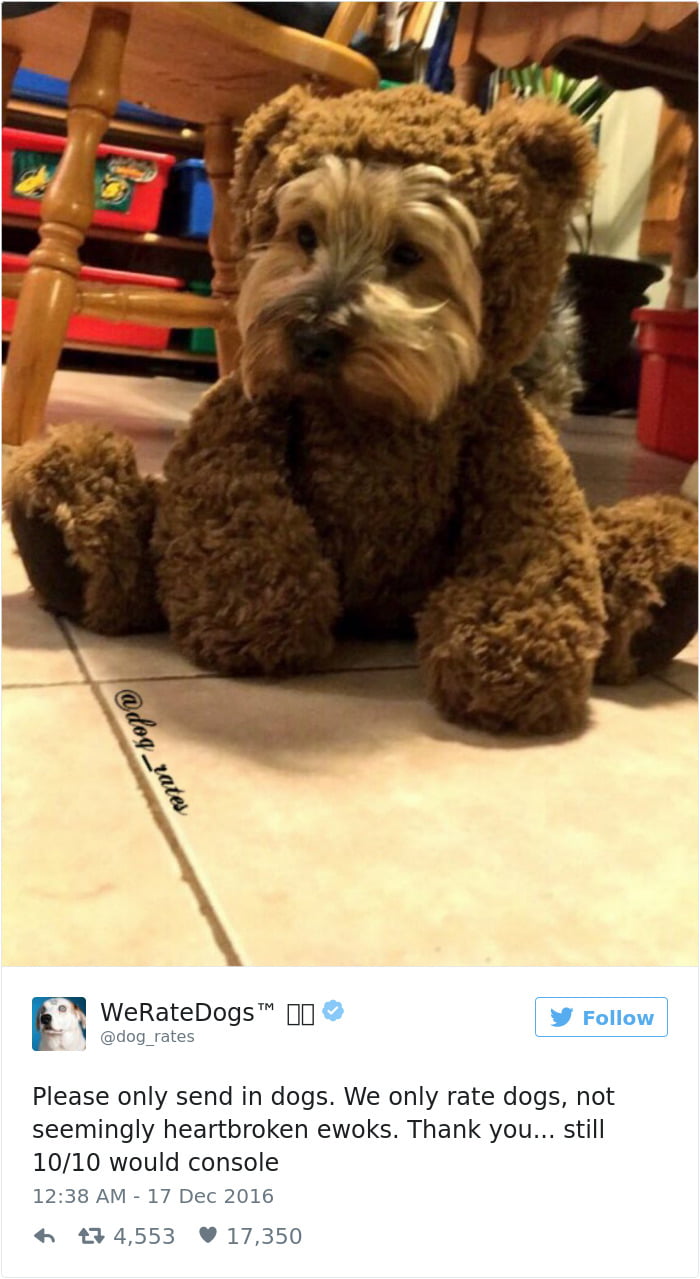 #11 Taiwanese guide walrus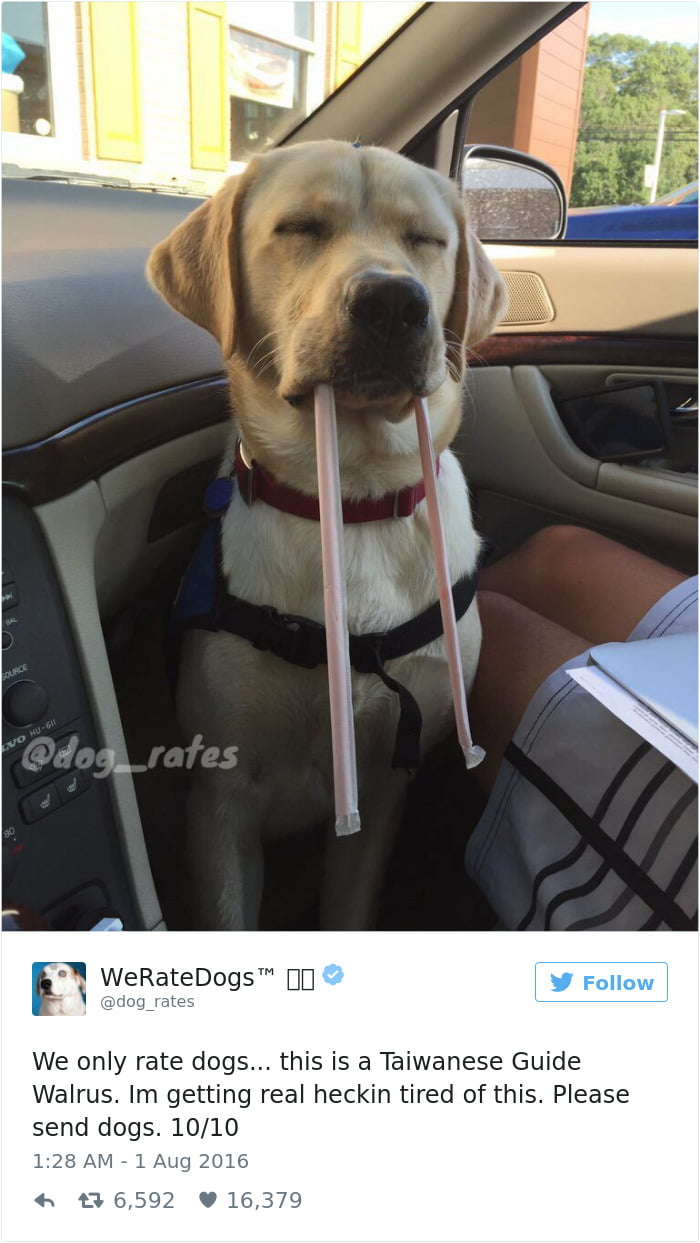 #12 Triceratops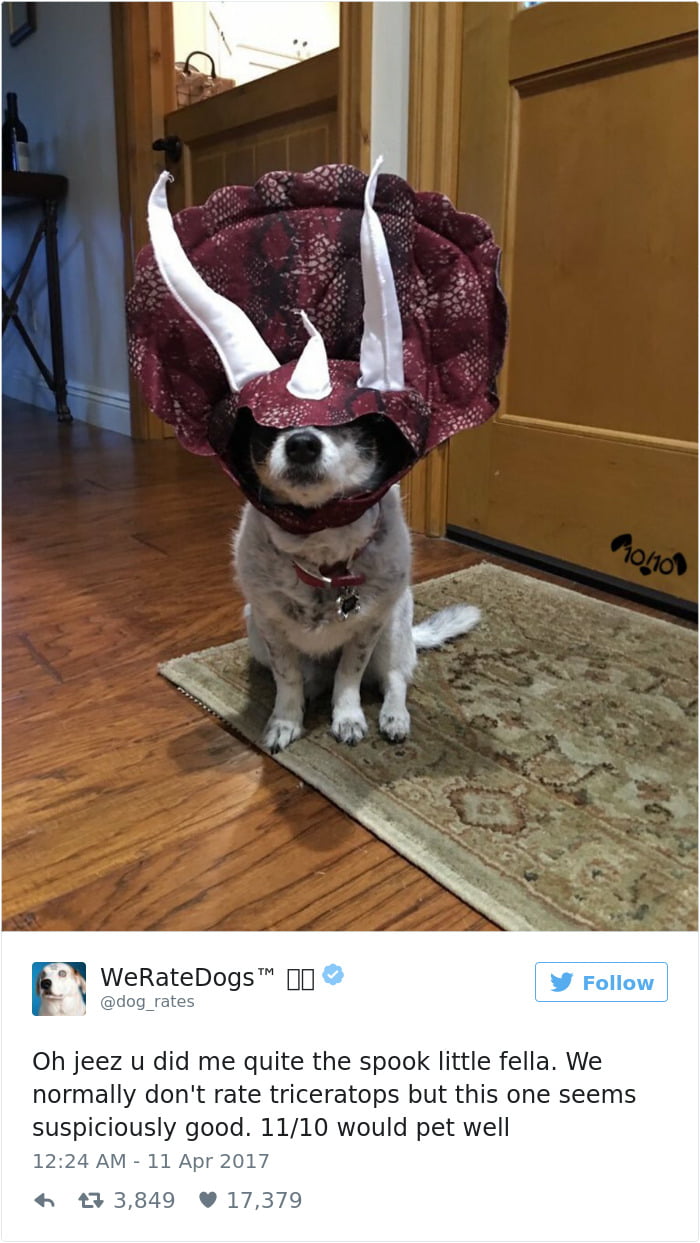 #13 Tyrannosaurus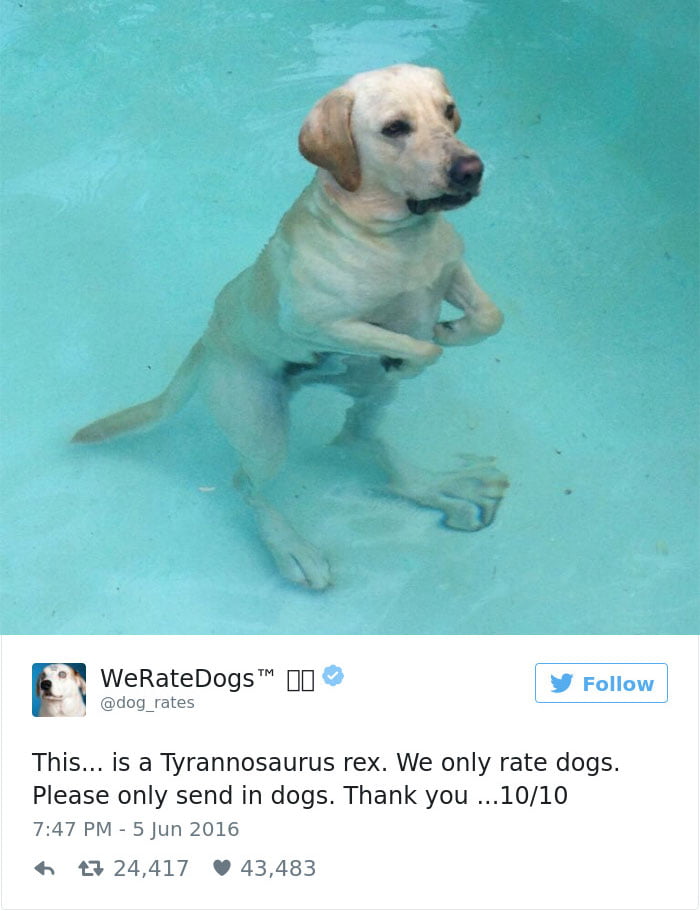 #14  Lobster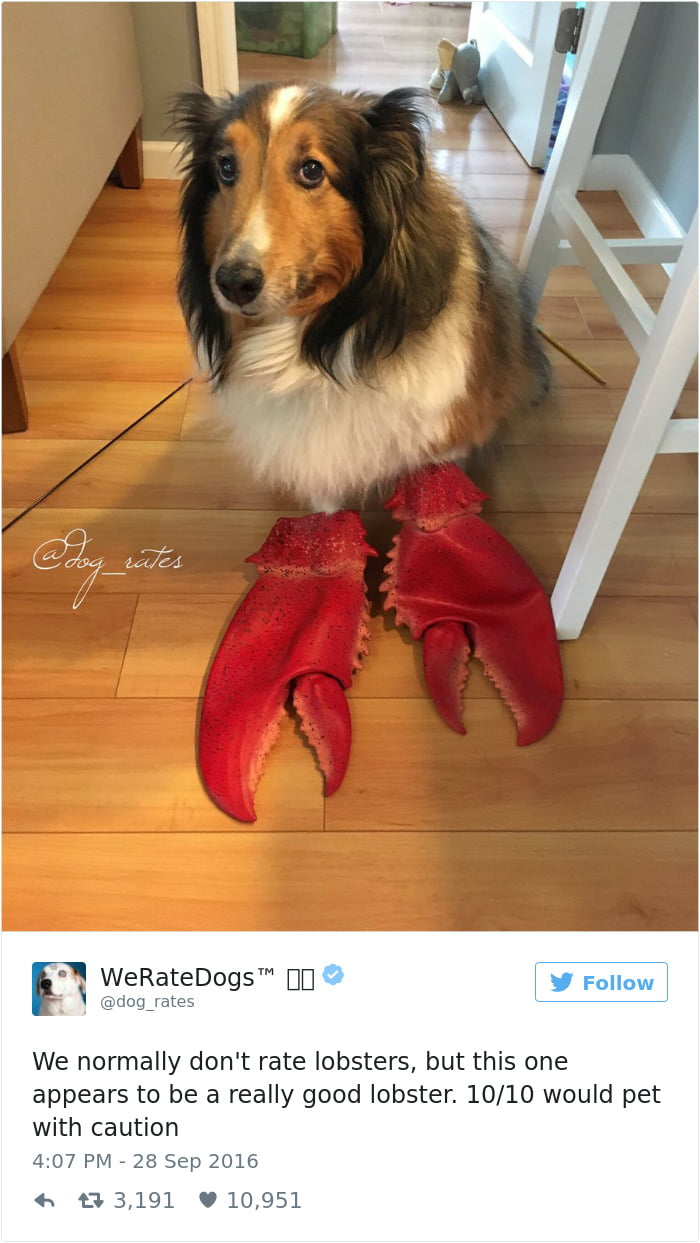 #15 31-year old son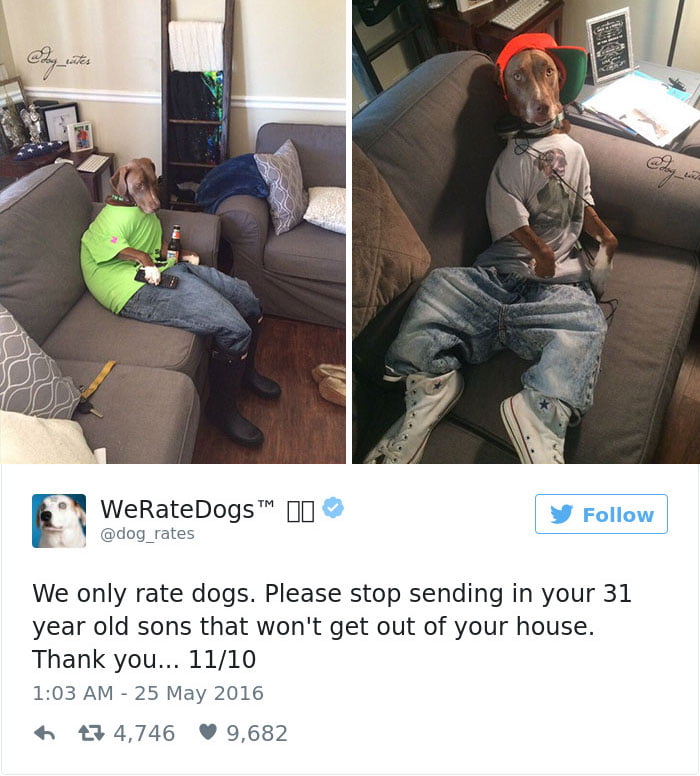 #16 Bulbasaur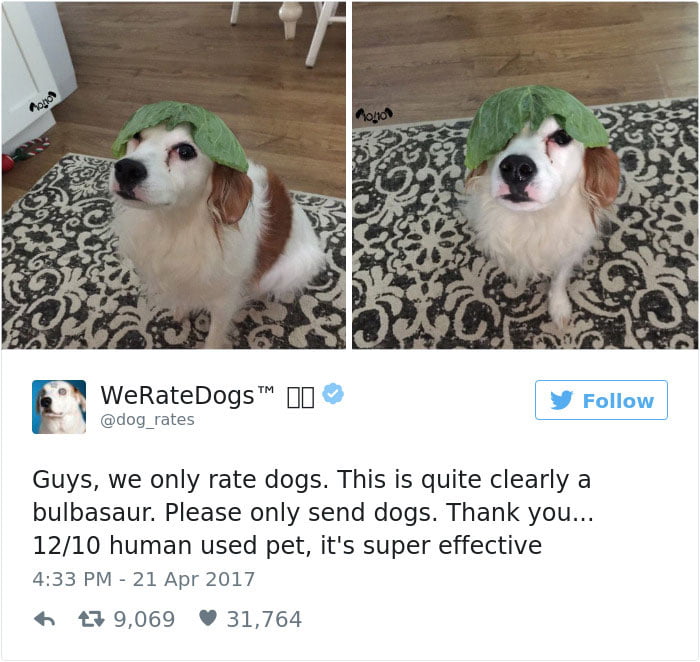 #17 Cone Doggo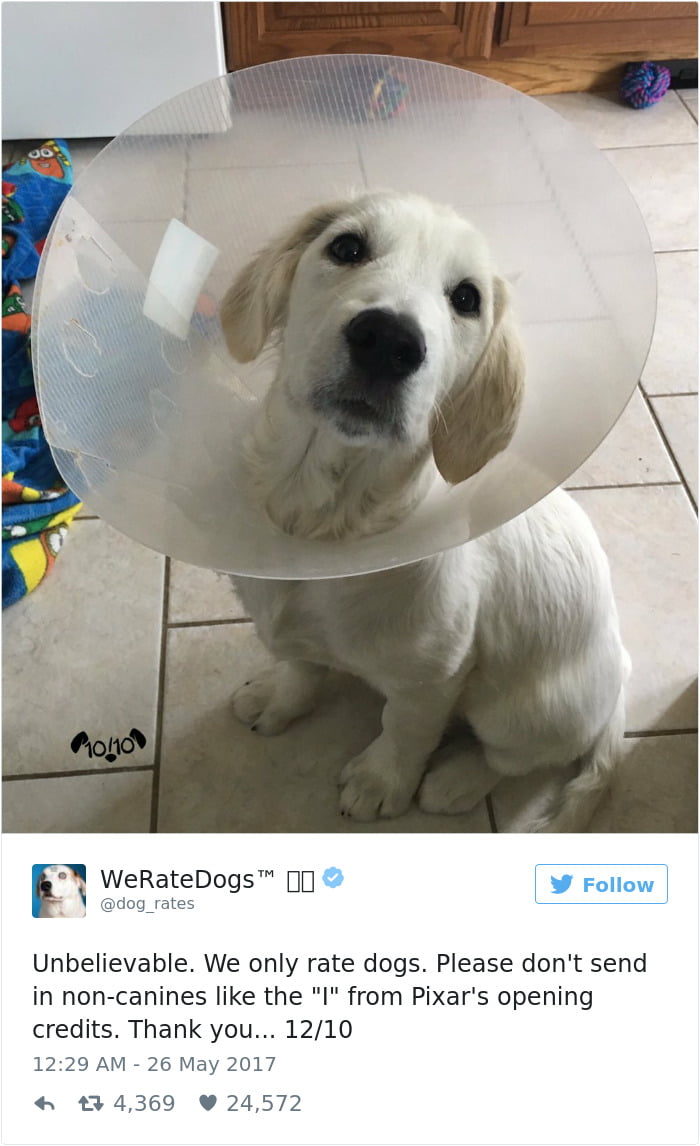 #18 Walking on water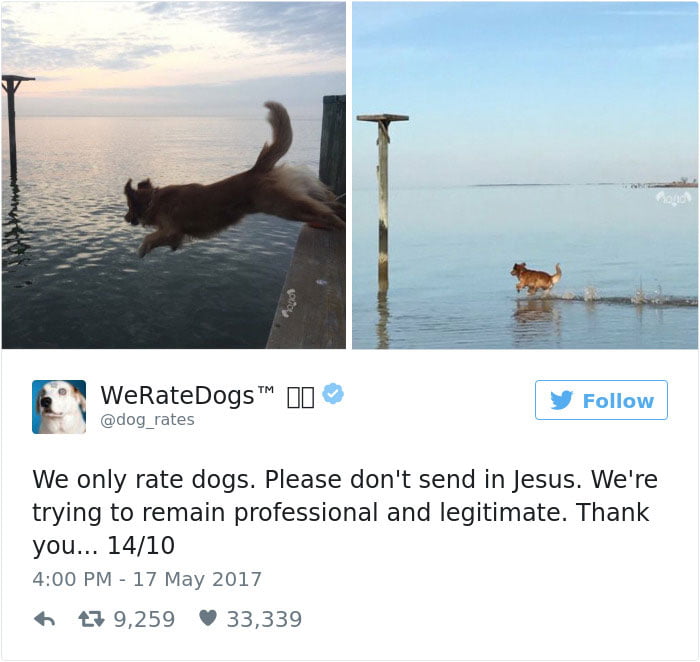 #19 Polar Bear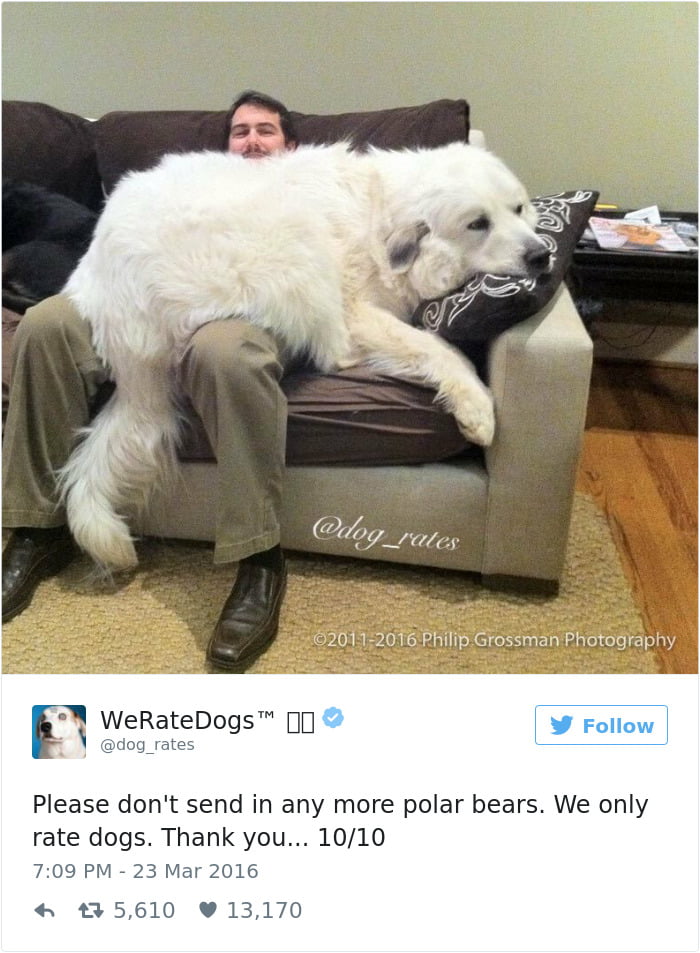 #20 Snoring rug