Disney cartoons and herbs have shaped the lives of most people. The animals in Disney movies with big eyes and a broad smile taught us how to be brave, kind, loving, and cheerful even in the worst times. Therefore, it only makes sense that many people want to see their loved furry friends in joyful and colorful animated characters just like in the Disney movies.
An artist, Isa Bredt, a 23-year-old illustrator from the Netherlands, love to create such animations. She is the author behind the famous Instagram account called "Pet Disneyfication". It been almost six years since she started to transform pictures of people's pets into Disneyesque illustrations. Trust us it's a whole new level of cuteness.
We picked out some of the best drawings of cats, dogs, rabbits, and more from her account. Continue scrolling, and you will see the amazing work the artist has but together.
1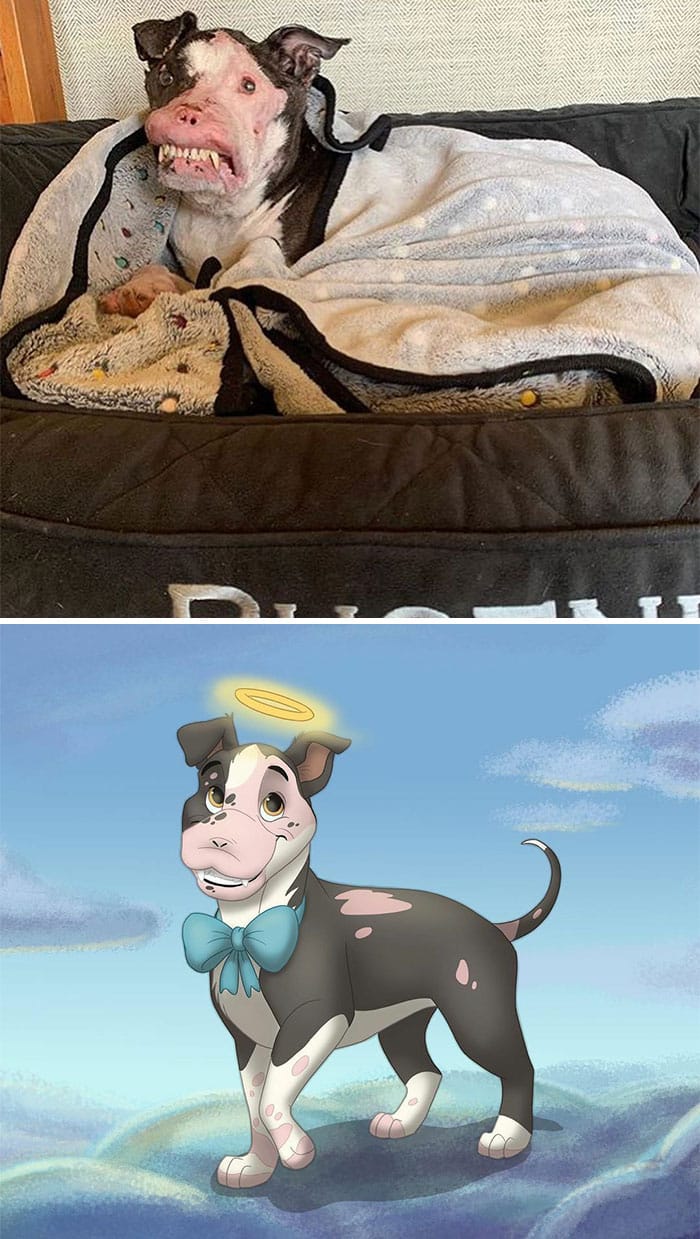 "Disneyfication" is now a common term that is quite frequently used by sociologists to describe the transformation of real things or people resembling the Walt Disney theme parks and resorts. In this case, we have pets who have been beautifully transformed into Disney-like characters, and that is truly wonderful.
Isa Bredt told us that she had a passion for animals and arts from the very beginning. So it was pretty comfortable for her to combine the two and become a pet portrait artist. According to her website description, her greatest inspiration is the 2D animated works from Disney, Don Bluth and Dreamworks. "In my portraits, I try to capture an animal's spirit, with the twist that they look like they could star in their very own animated movie," she wrote.
She was very young when she started making her drawing. When she was sixteen years old, she first shared her work on Reddit.
We were curious to know more about her inspiration, work and evolution, so we reached her to find out more.
2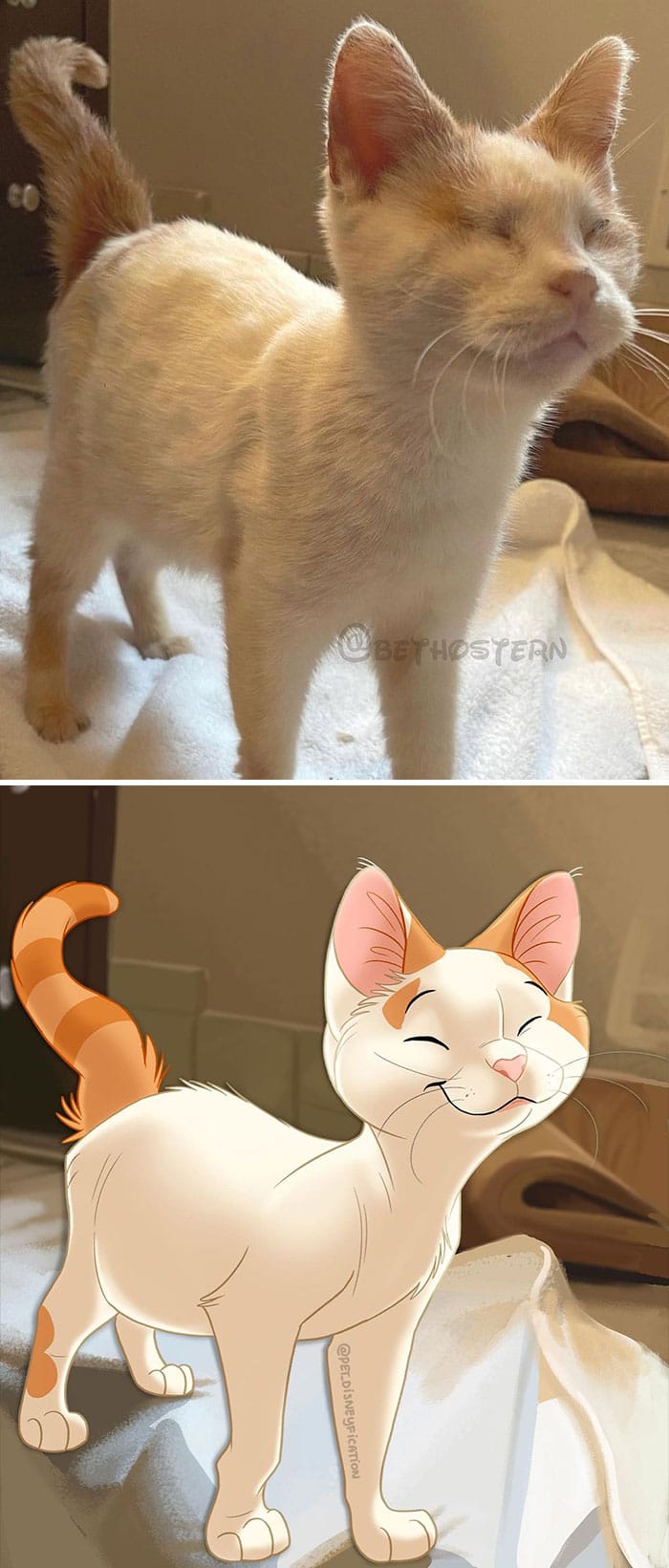 When we asked Bredt about her favourite part of the process, she told us that it's the start of the drawing: "​​Looking at all the pictures, finding things that make an animal special, and then making the initial sketch. I love analyzing what features are unique to the pet that I'm drawing."
The artist also addressed that there haven't been any specifically significant changes in her work. But yes, she agreed that her skills have improved a lot. "Especially painting my backgrounds used to be a big struggle, and I mean, it's still a struggle but the end results are a lot better," she said.
Her work is admirable and feels magical: "People are so sweet! Especially if I've made a portrait of a pet that has unfortunately passed away, people send me the kindest messages, saying that the drawing brought tears to their eyes. Or that it helped them heal because pictures of their pet made them cry, but the portrait made them smile."
3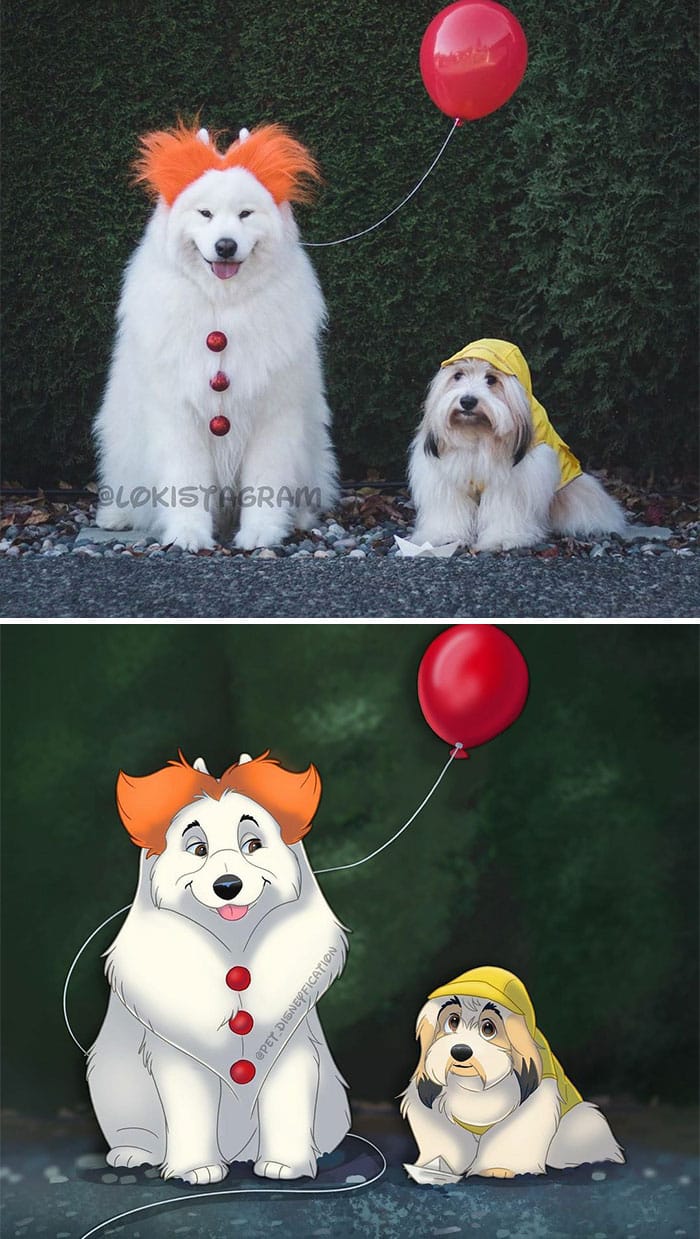 4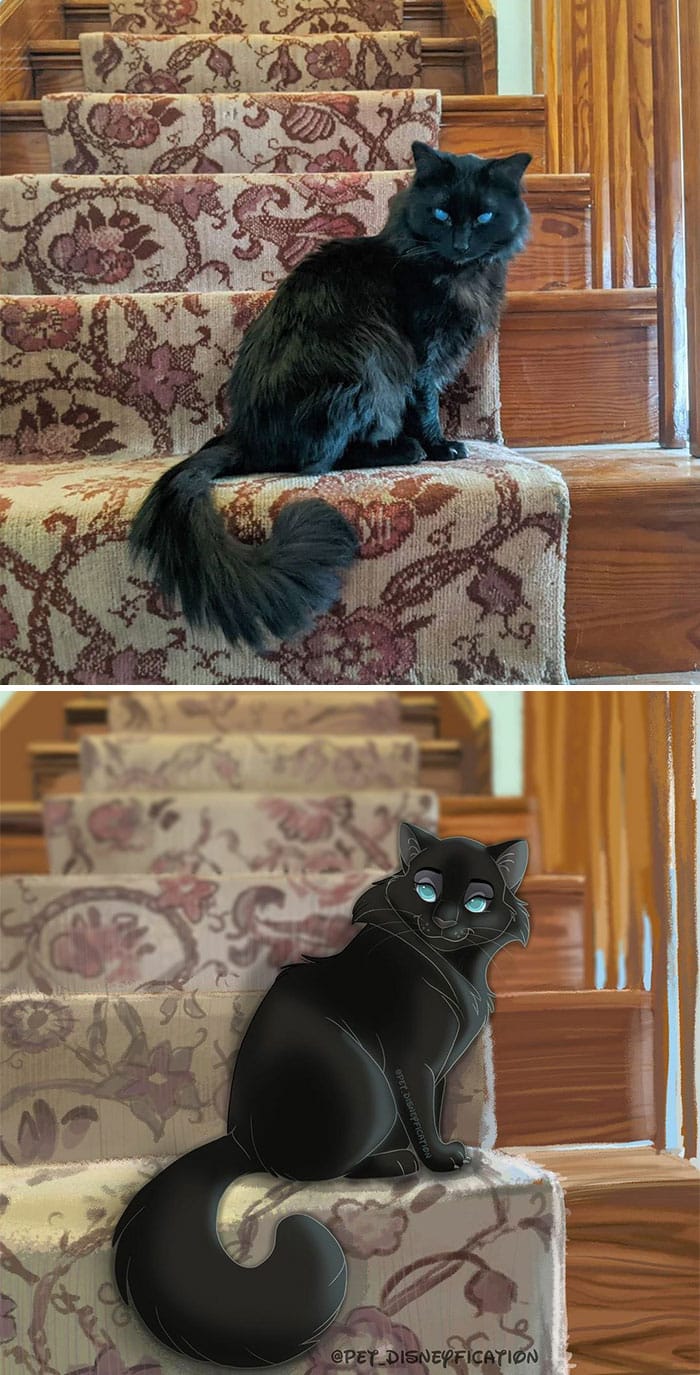 She also told Hiptoro, that she did not only make pet portraits for earning a commission. She does make animations of pets from the shelter because she thinks it is a way of giving back to them. Apart from these pet creatives, she gets many other existing projects that she loves to work on.
5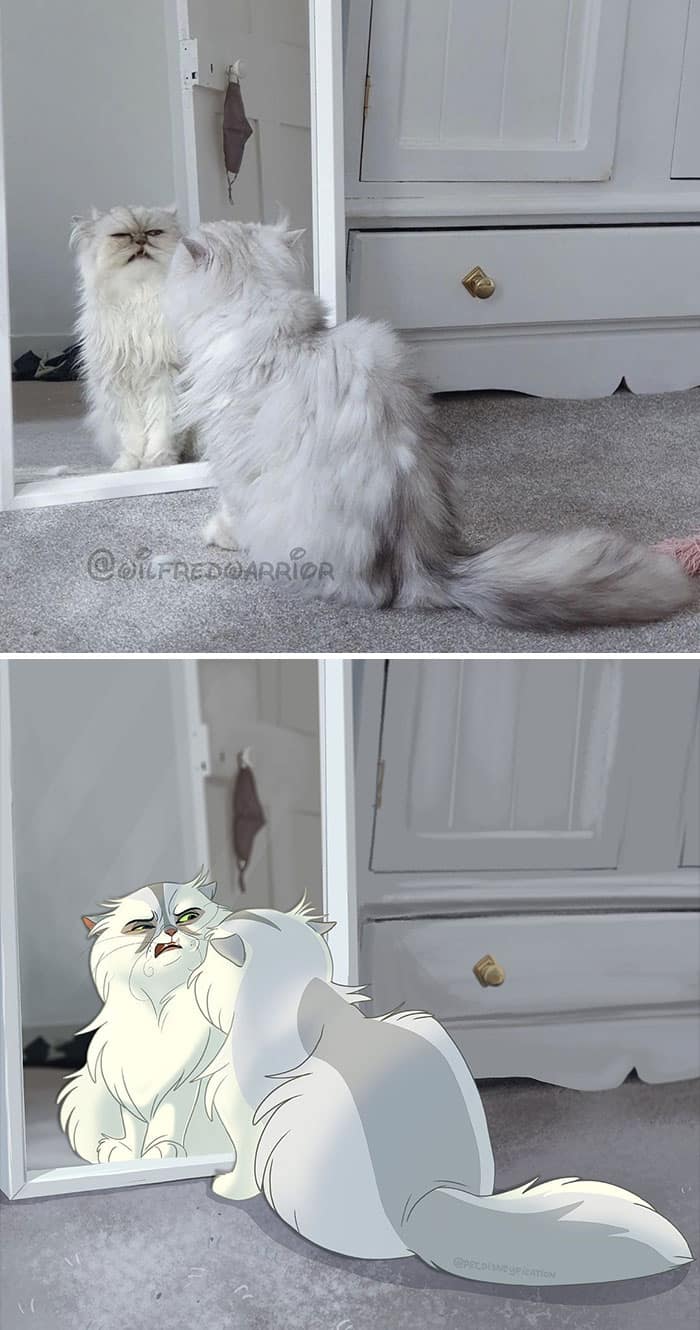 6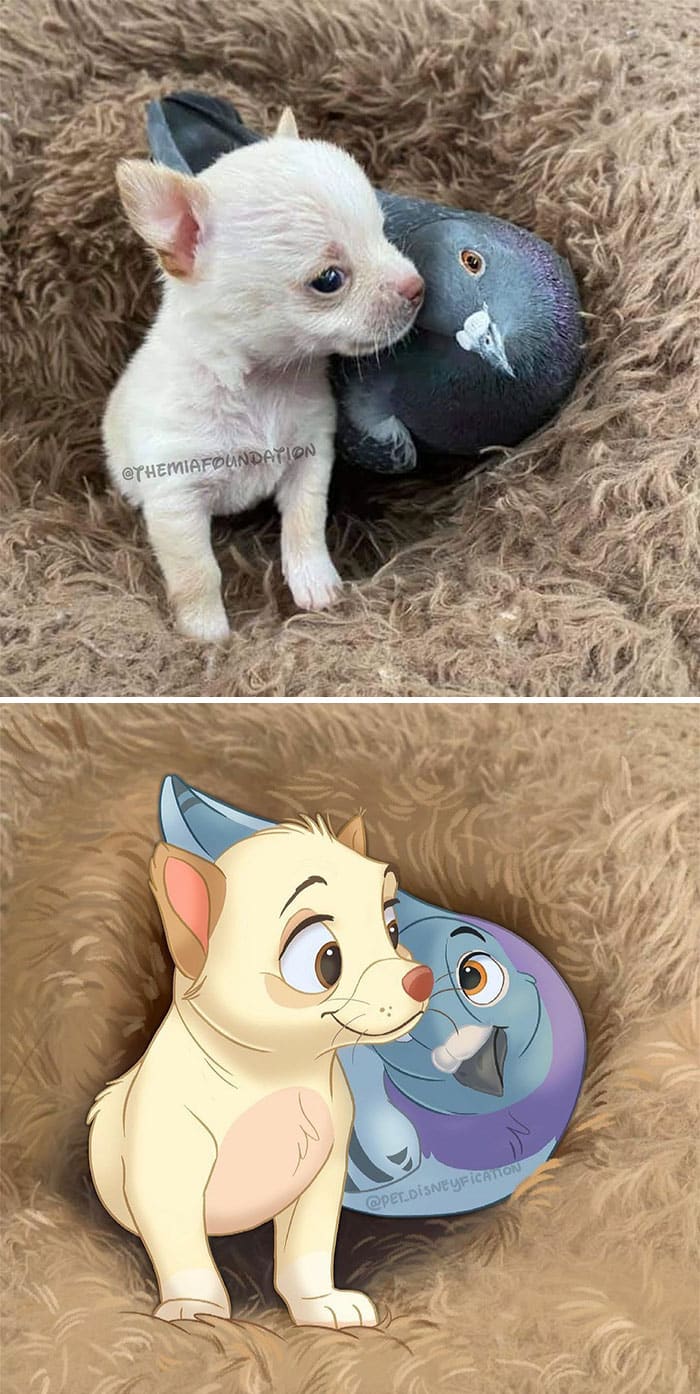 7
"I think it was while I was browsing a shelter site (the site where I adopted my cats from) and I wished I could help the animals that had been in the shelter the longest, somehow," she told us. "But it is also possible one of my followers recommended it one time and I'm just taking unjust credit haha! Either way, I wanted to do something to help."
8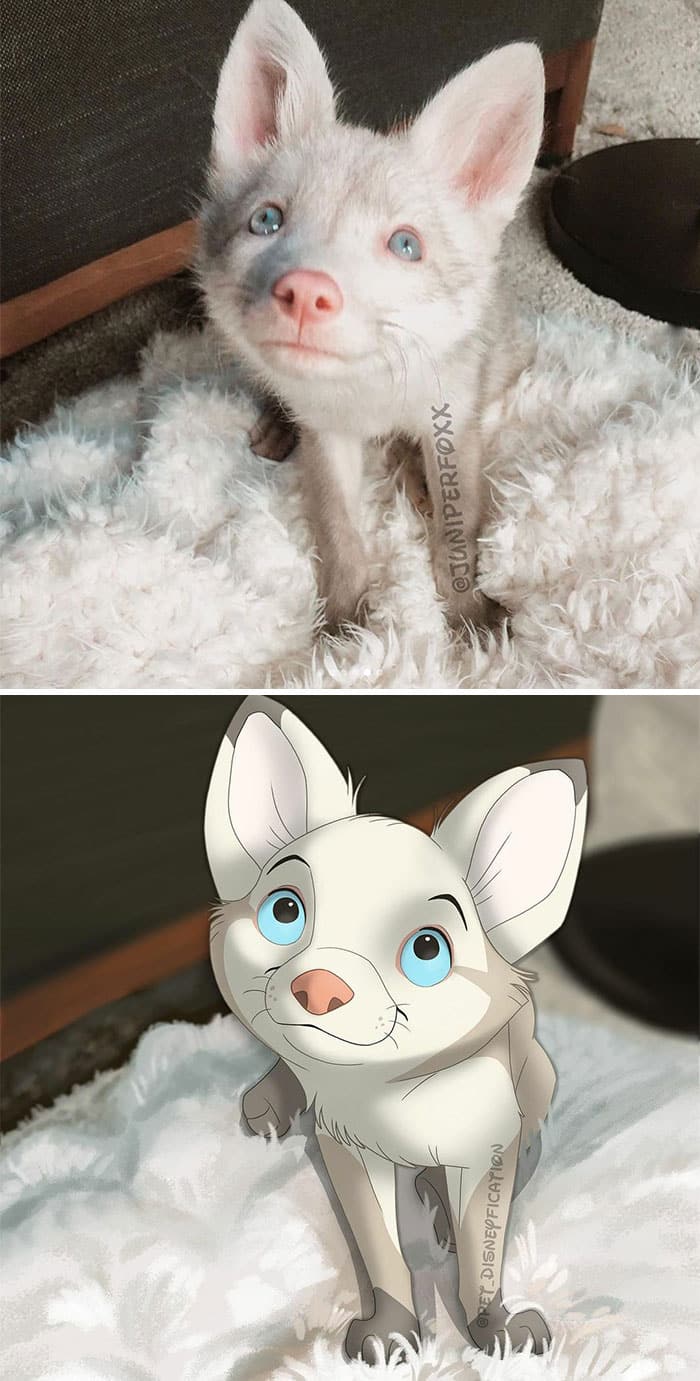 9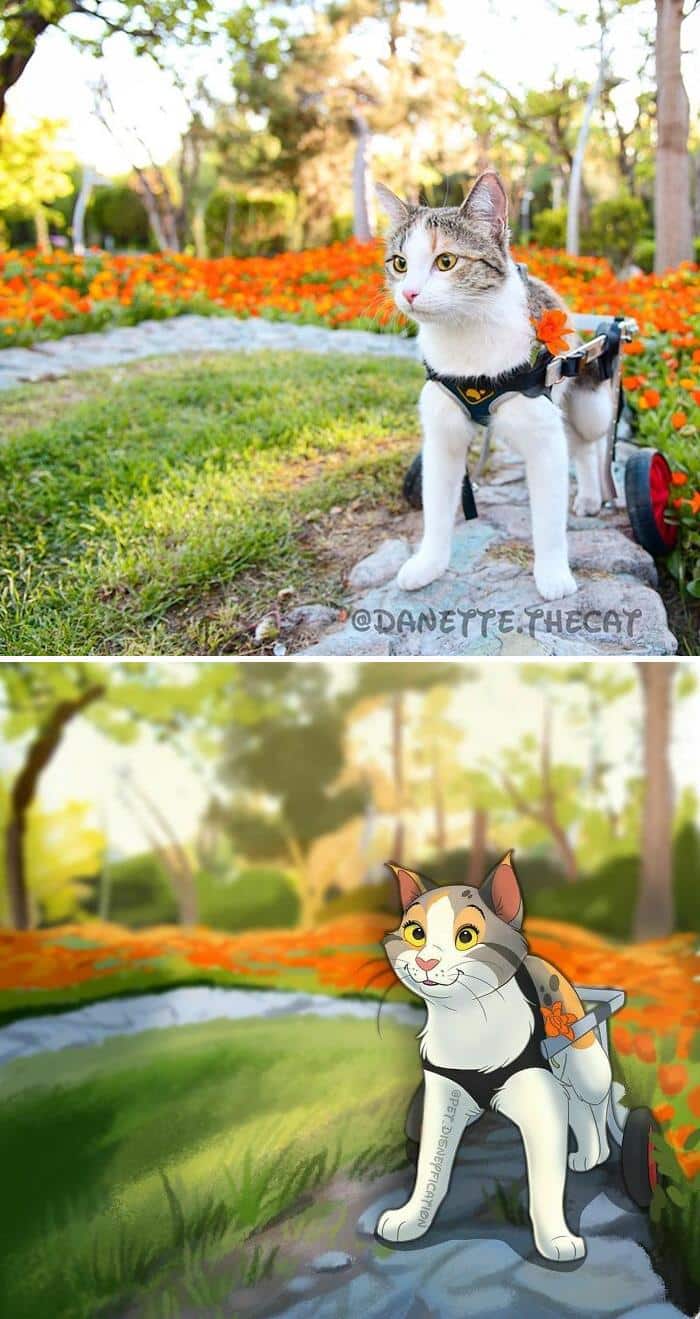 Although she is not pretty sure if her work helps the shelter animals, but she believes it made a little difference to improve a few of their lives better. "There are only two cases where I know my portrait really worked: Diesel, a dog that got adopted because the shelter added my drawing to his adoption page," Bredt said. "And Benji, a dog that was too traumatized to be adopted by a normal family. The shelter had to raise money to get him to a sanctuary but a scared pit bull isn't very popular, unfortunately, so featuring him on my page really helped them meet their goal."
10
11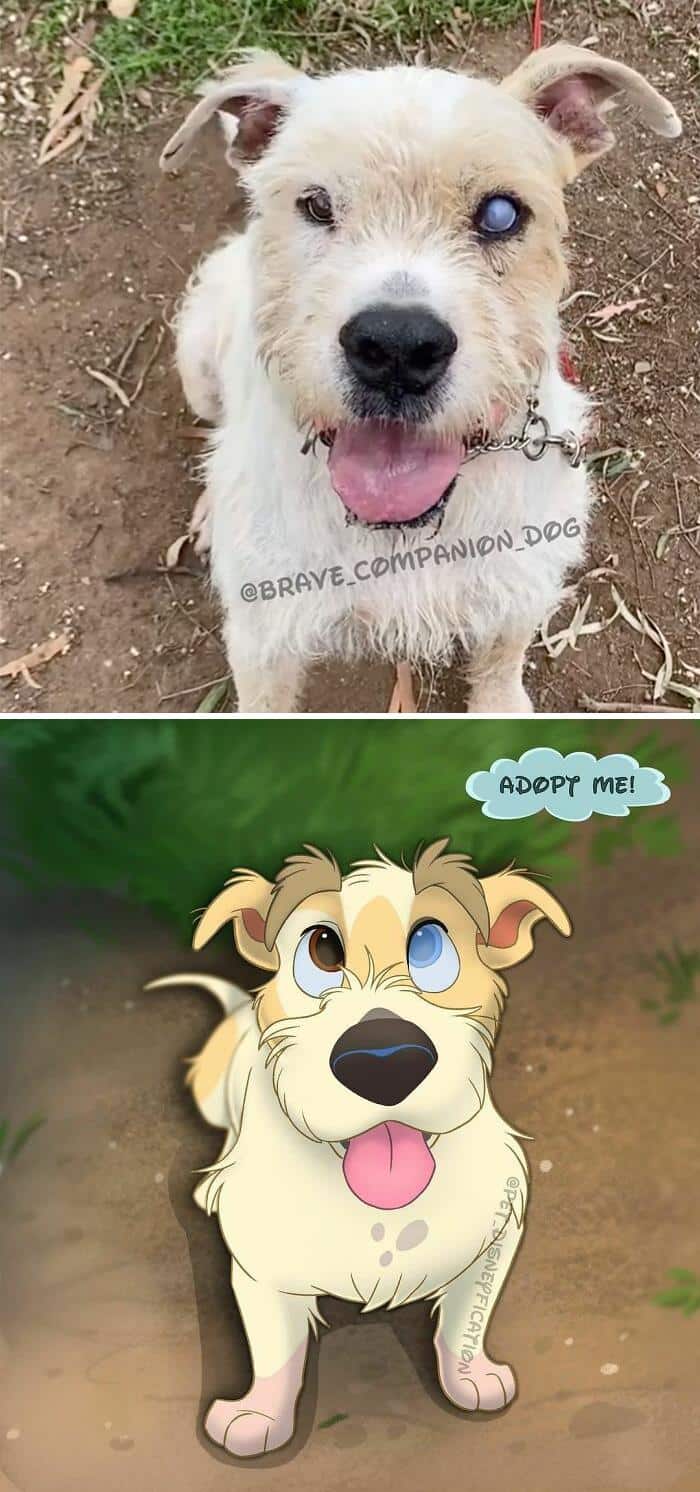 Isa Bredt ended the conversation with her final thoughts: "Give your local shelters some love, they can always use some donations, and enjoy the holidays!" And if you think that your pet is Disney-levels of cute and wish to have an adorable pet portrait yourself, don't be shy and get in touch!
12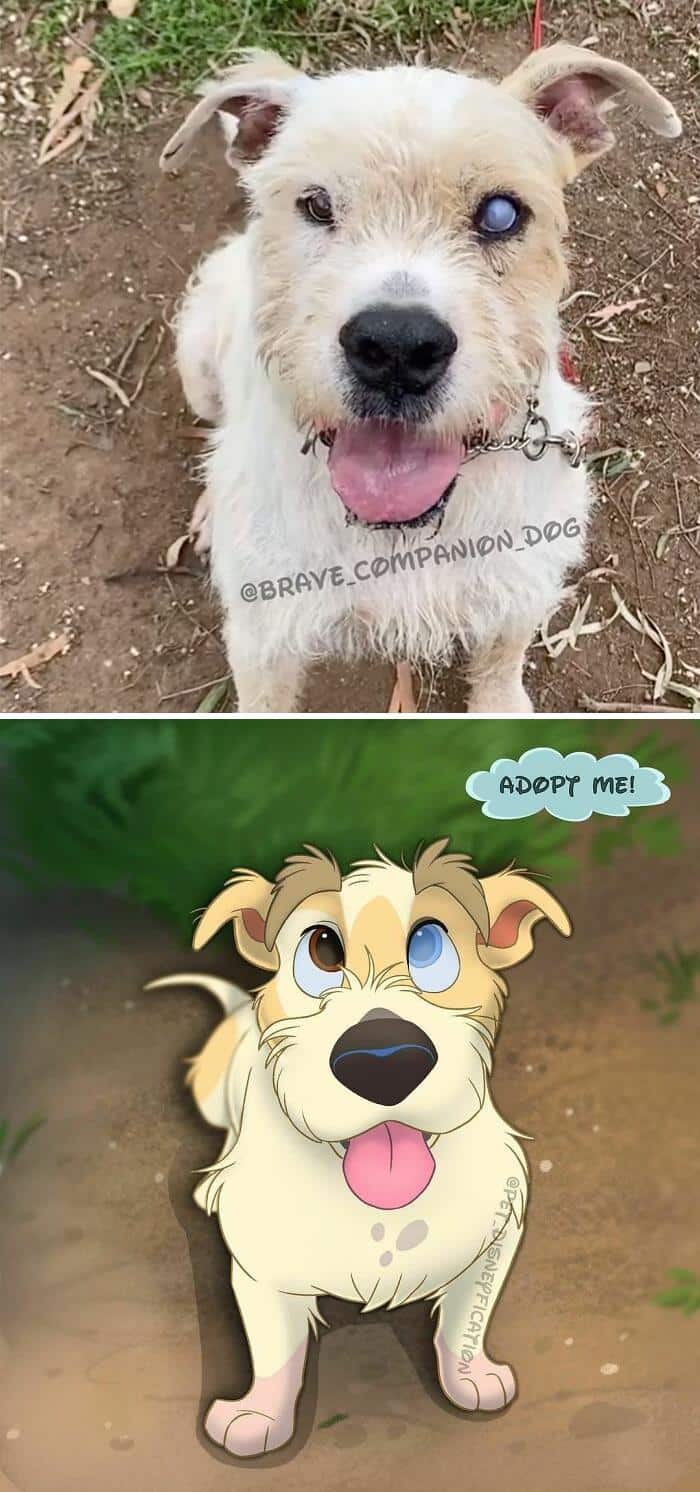 13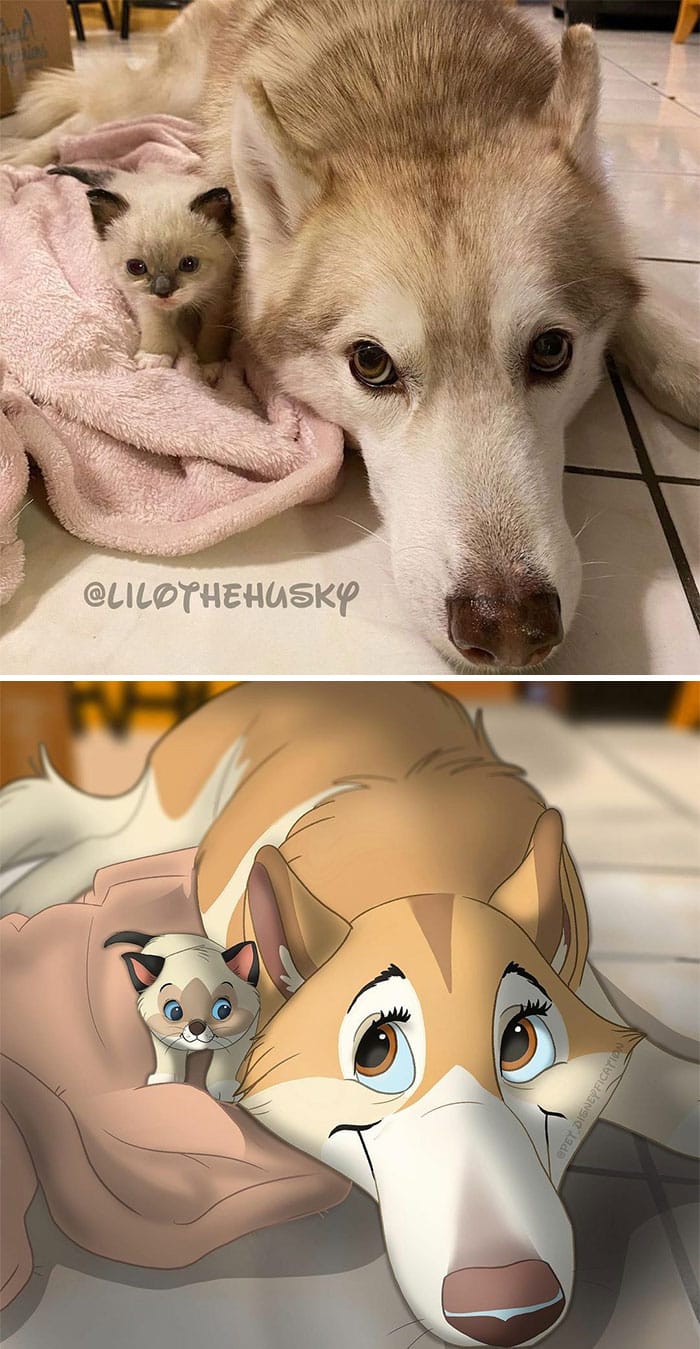 14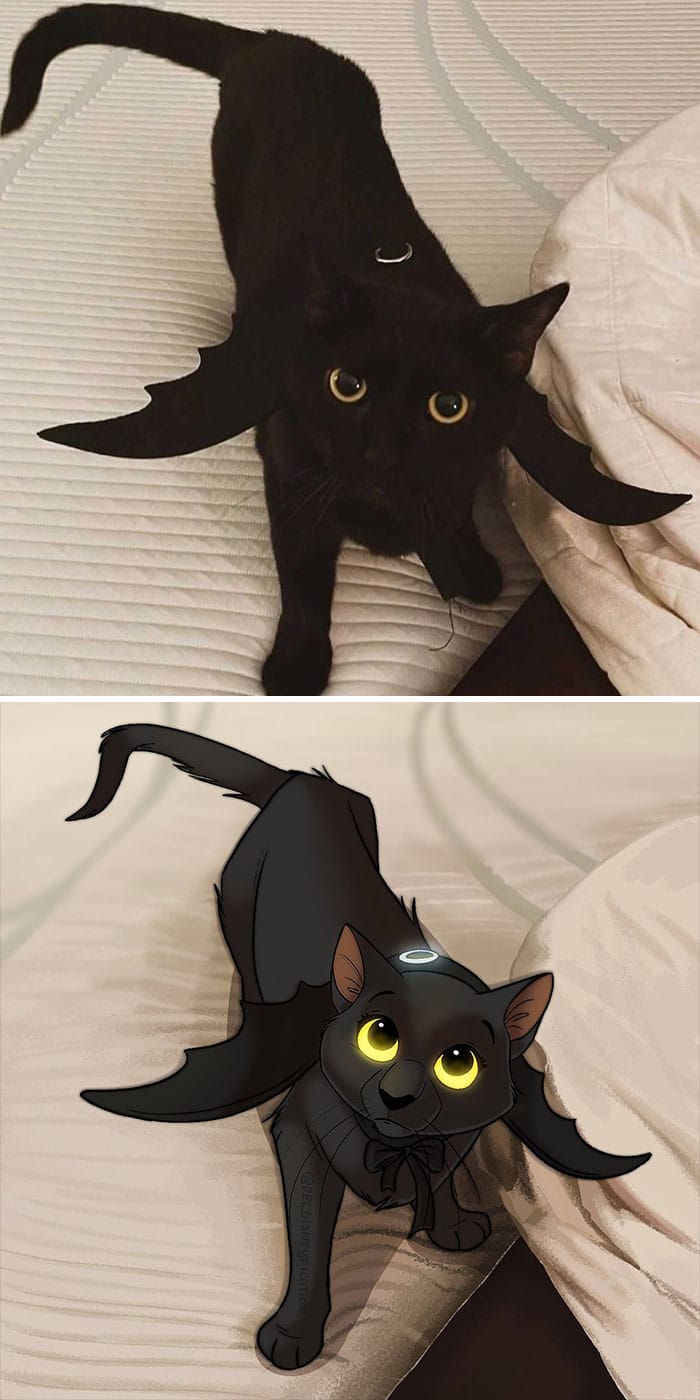 15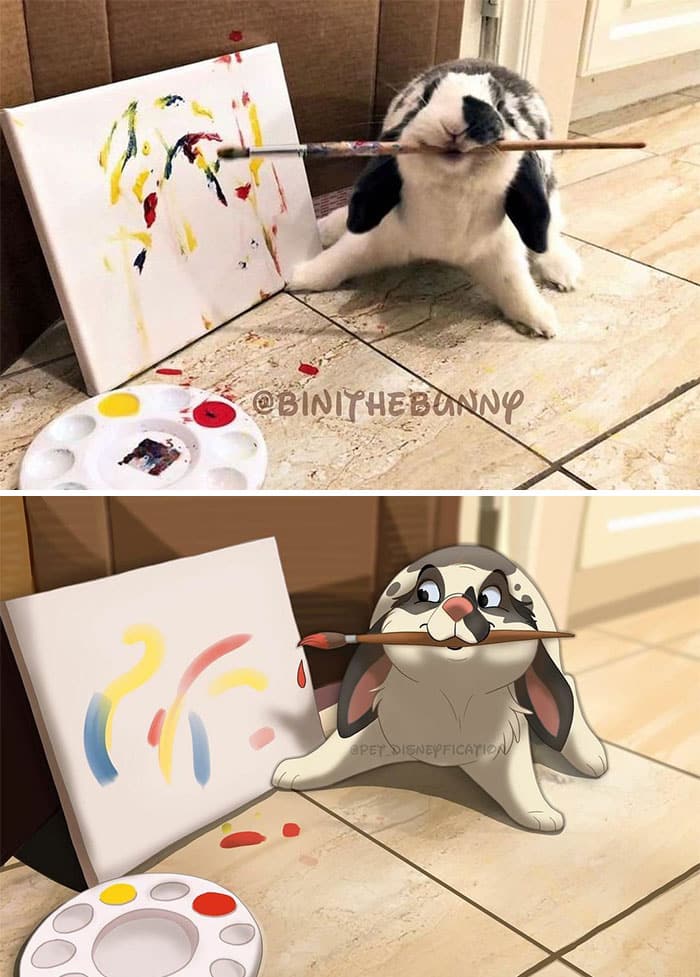 16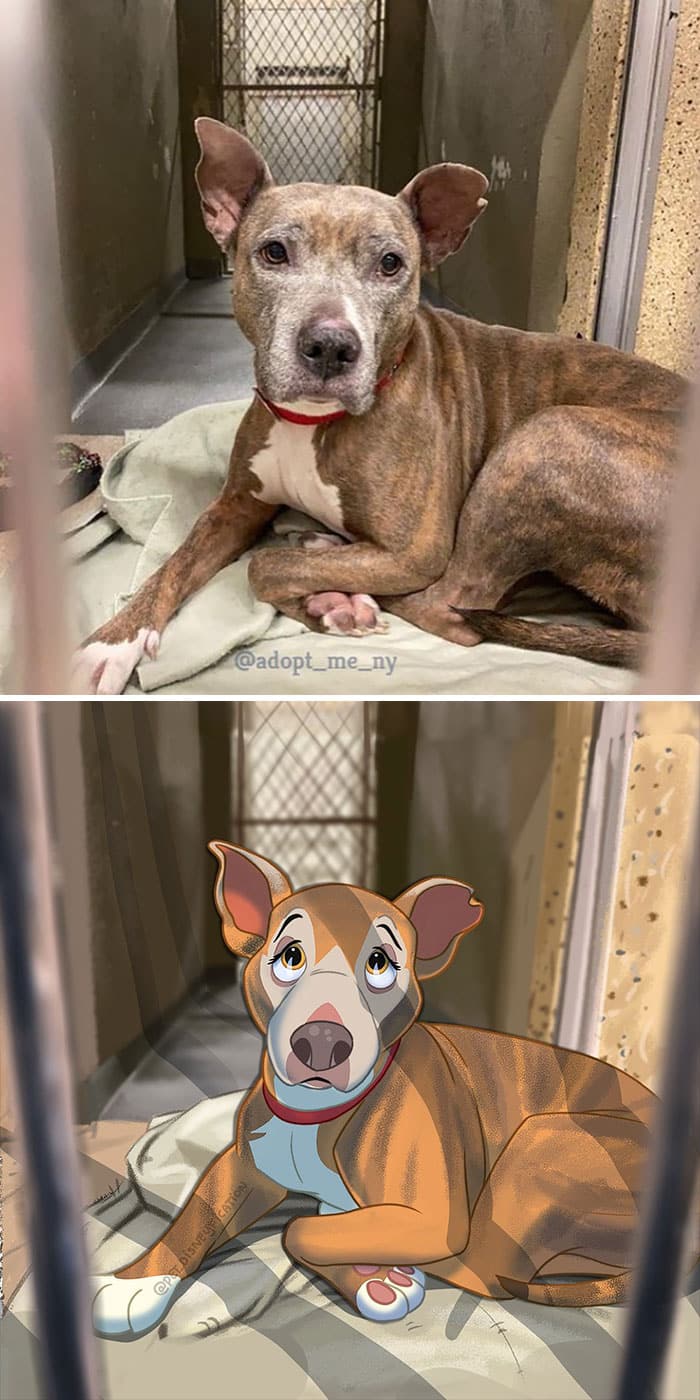 17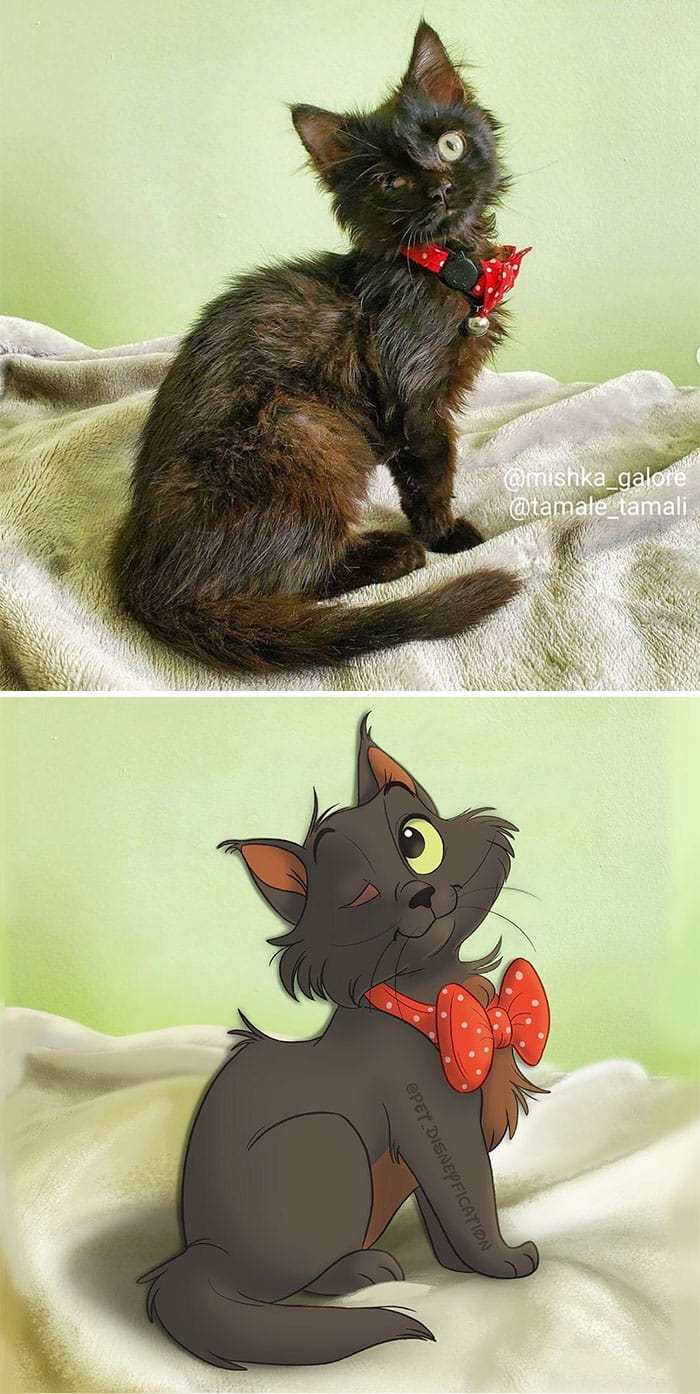 18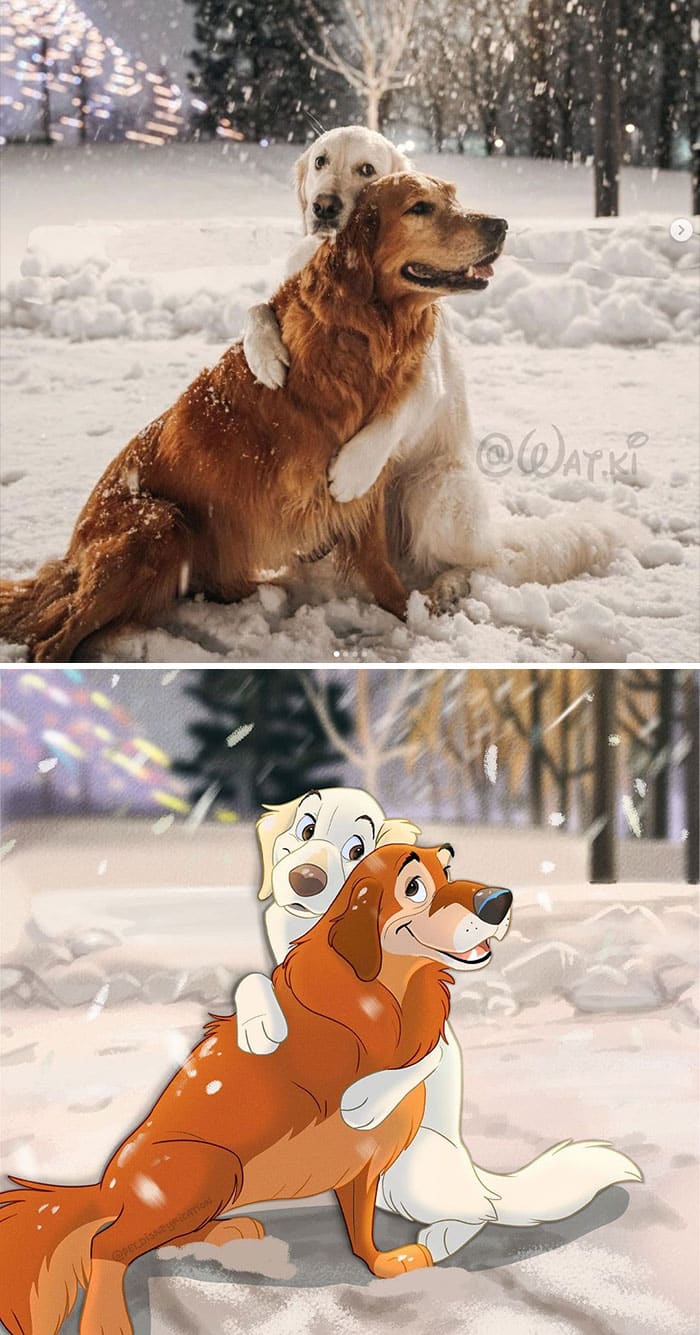 19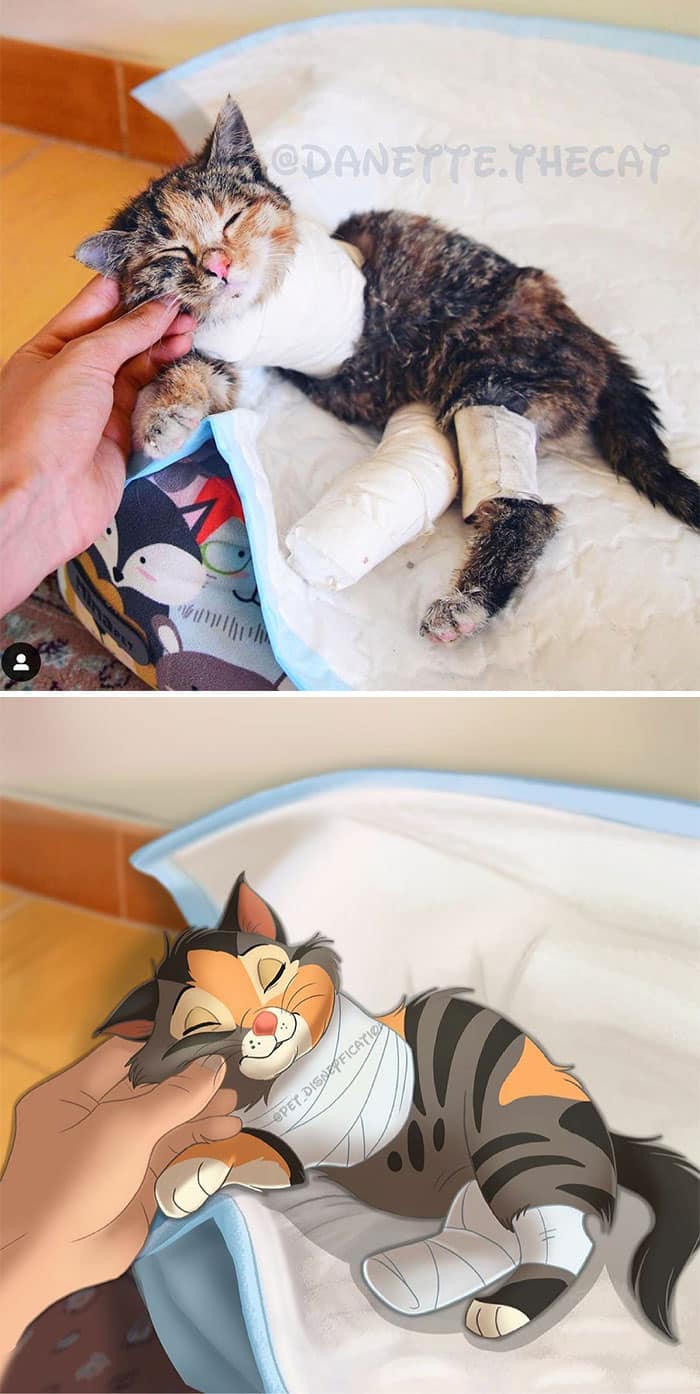 20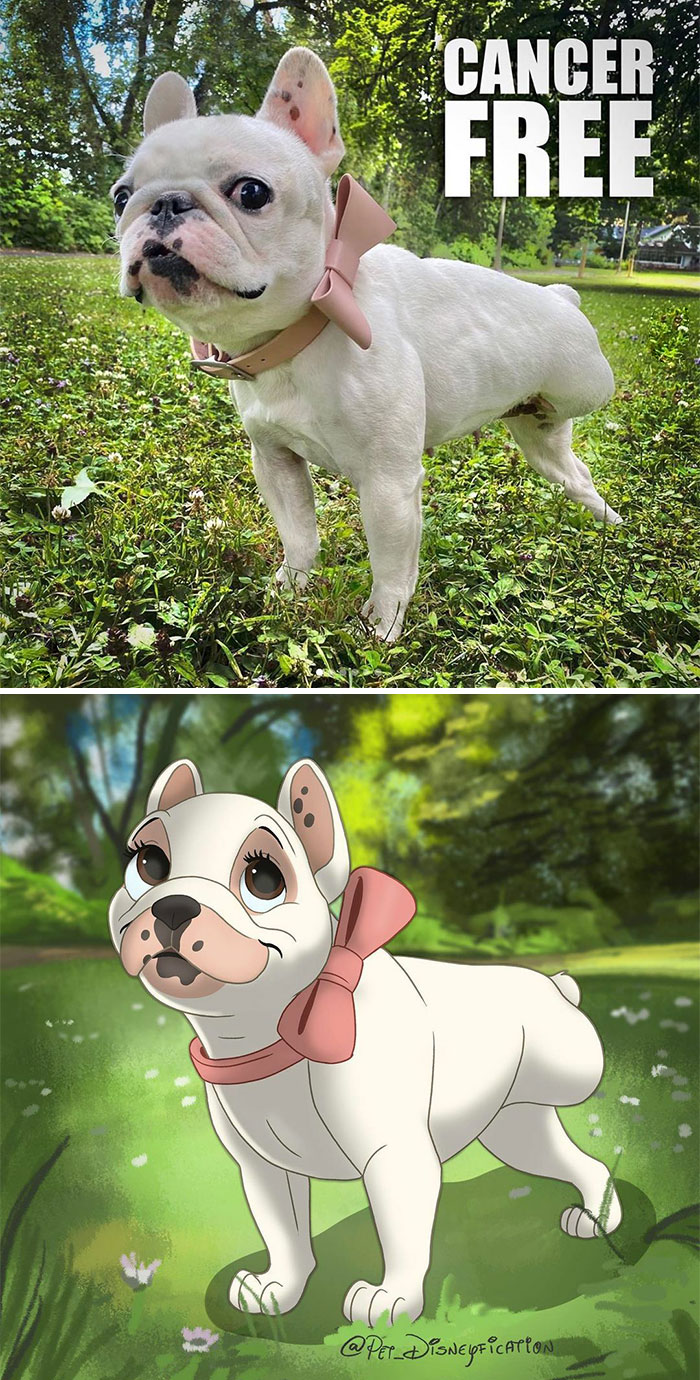 21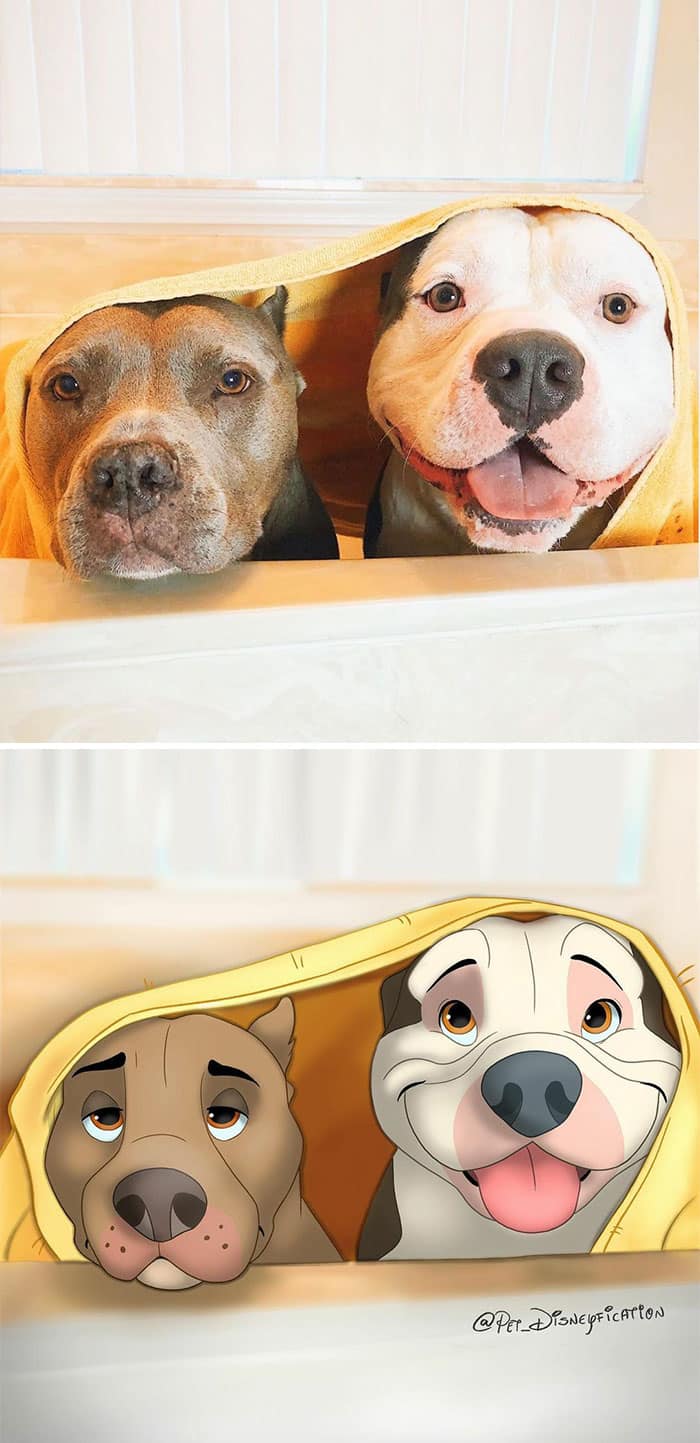 22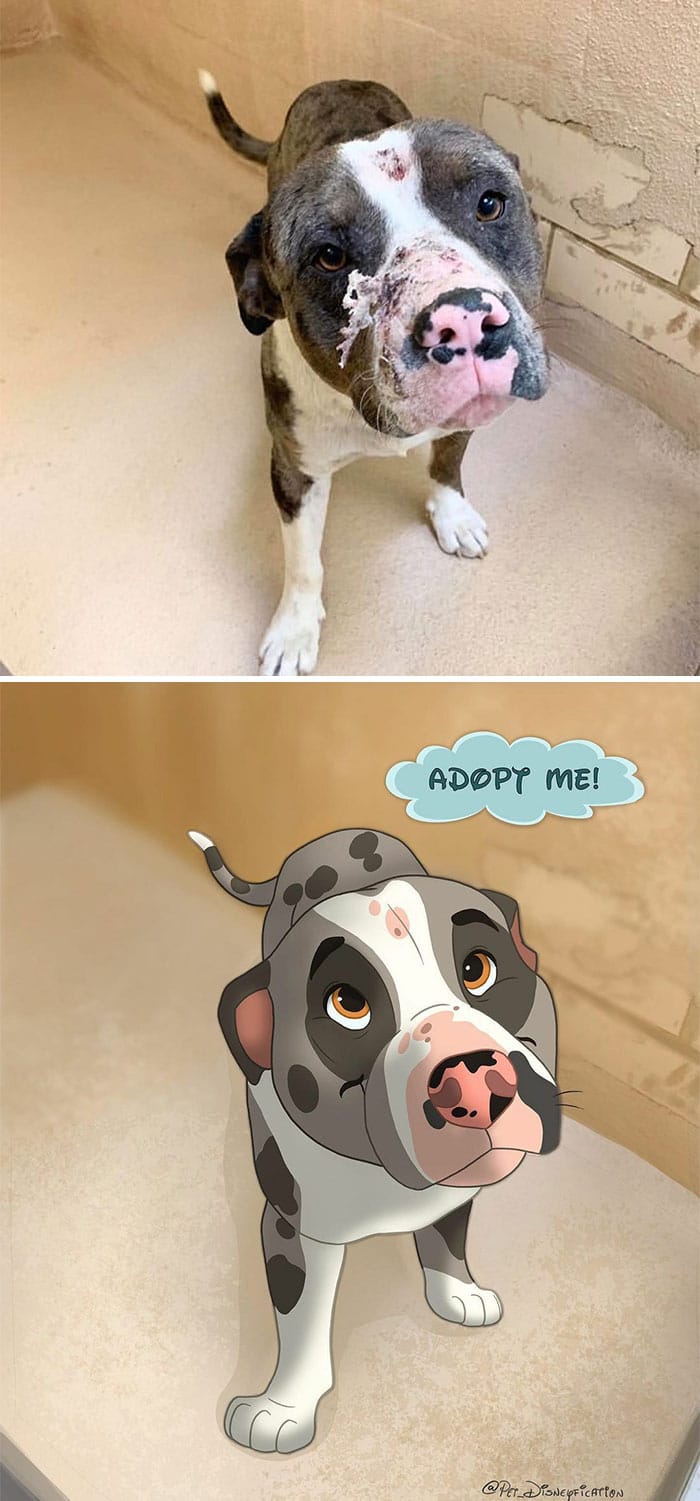 23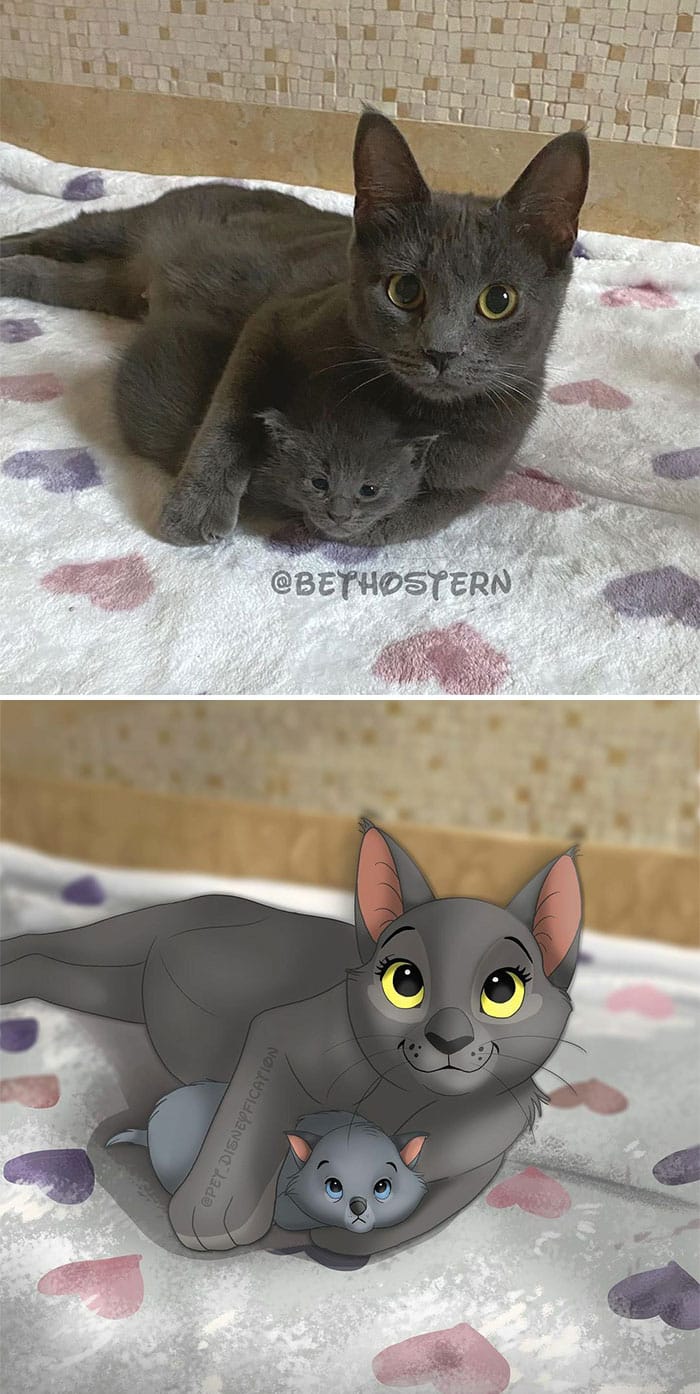 24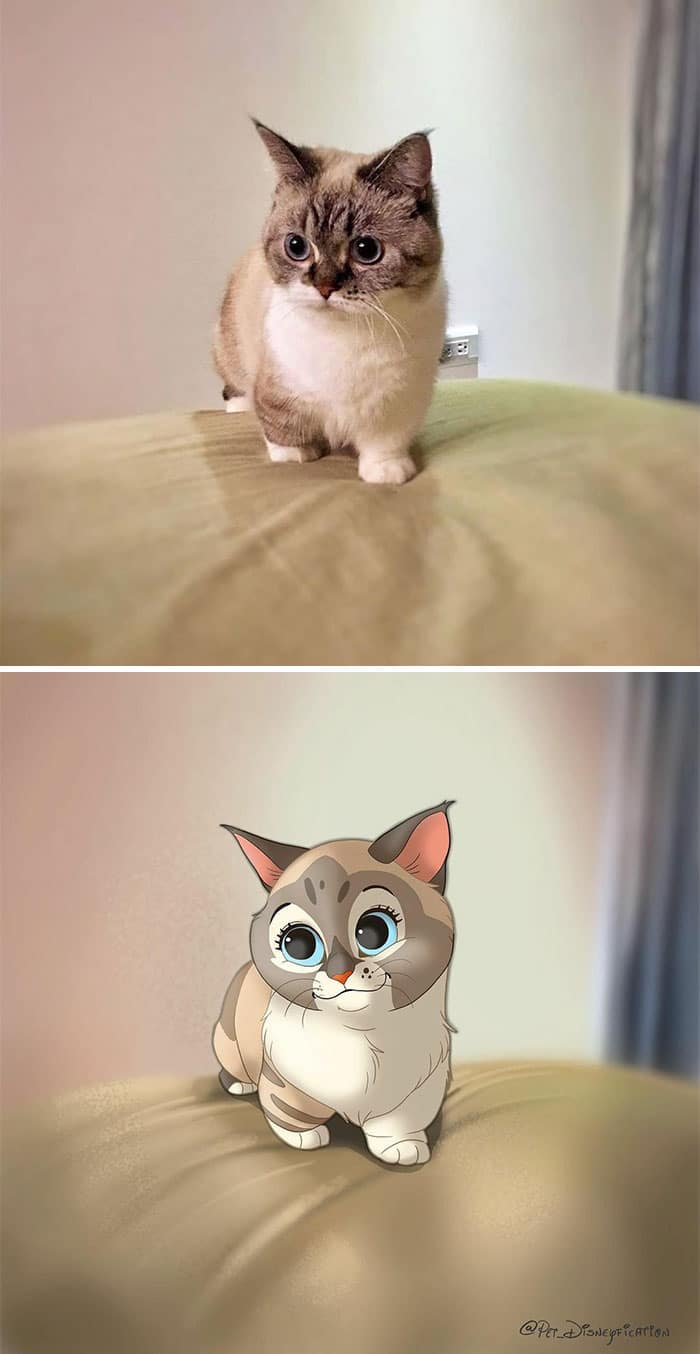 25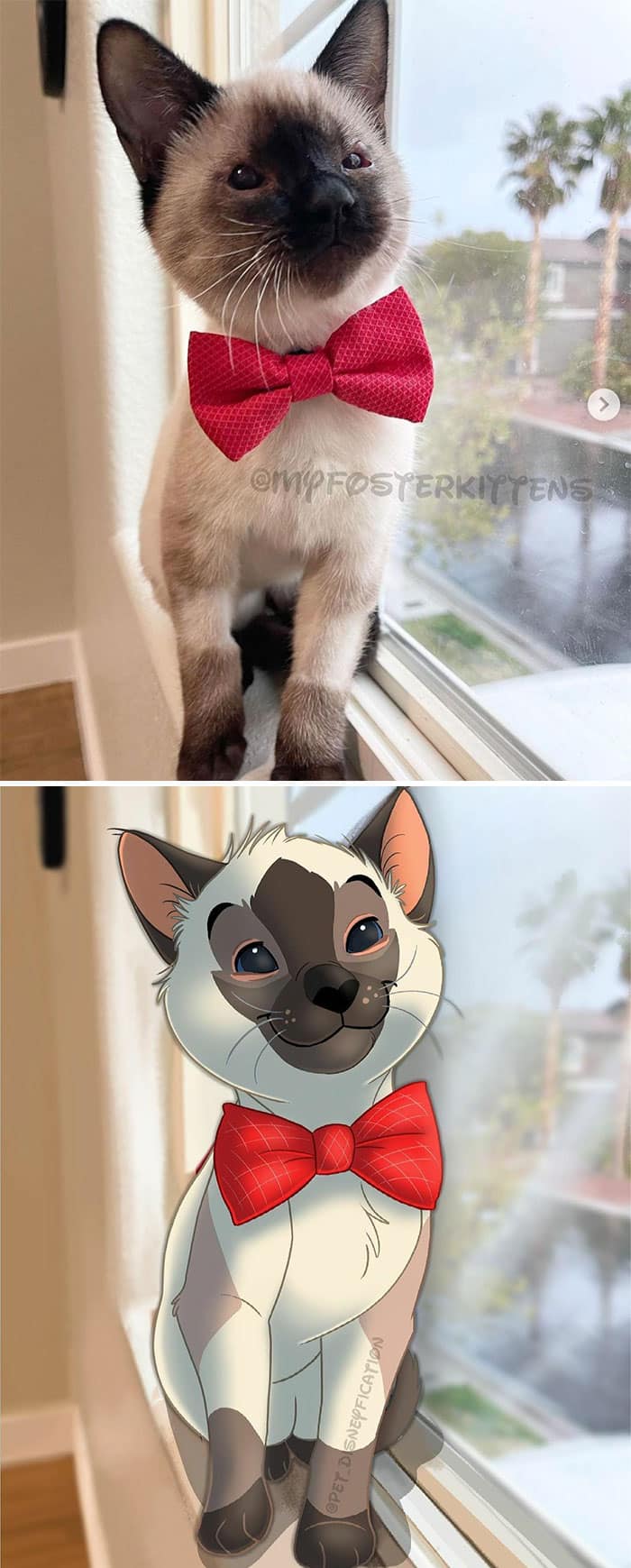 26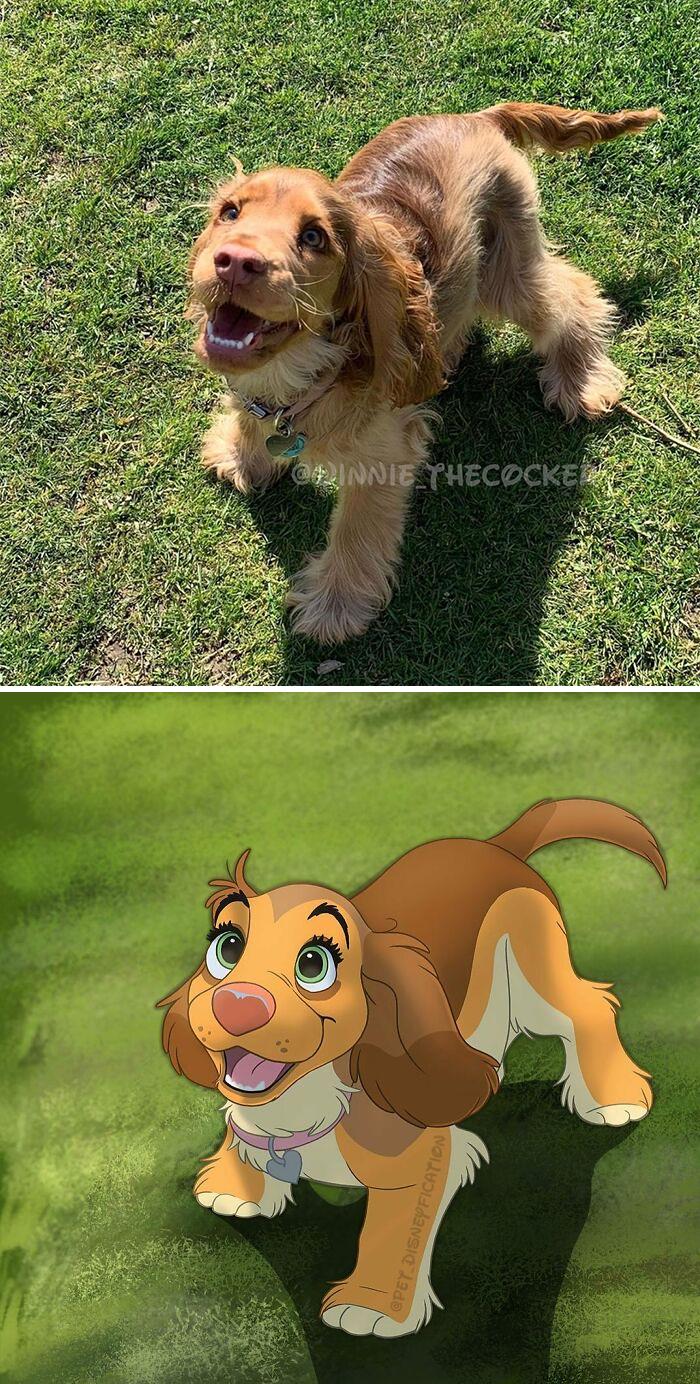 27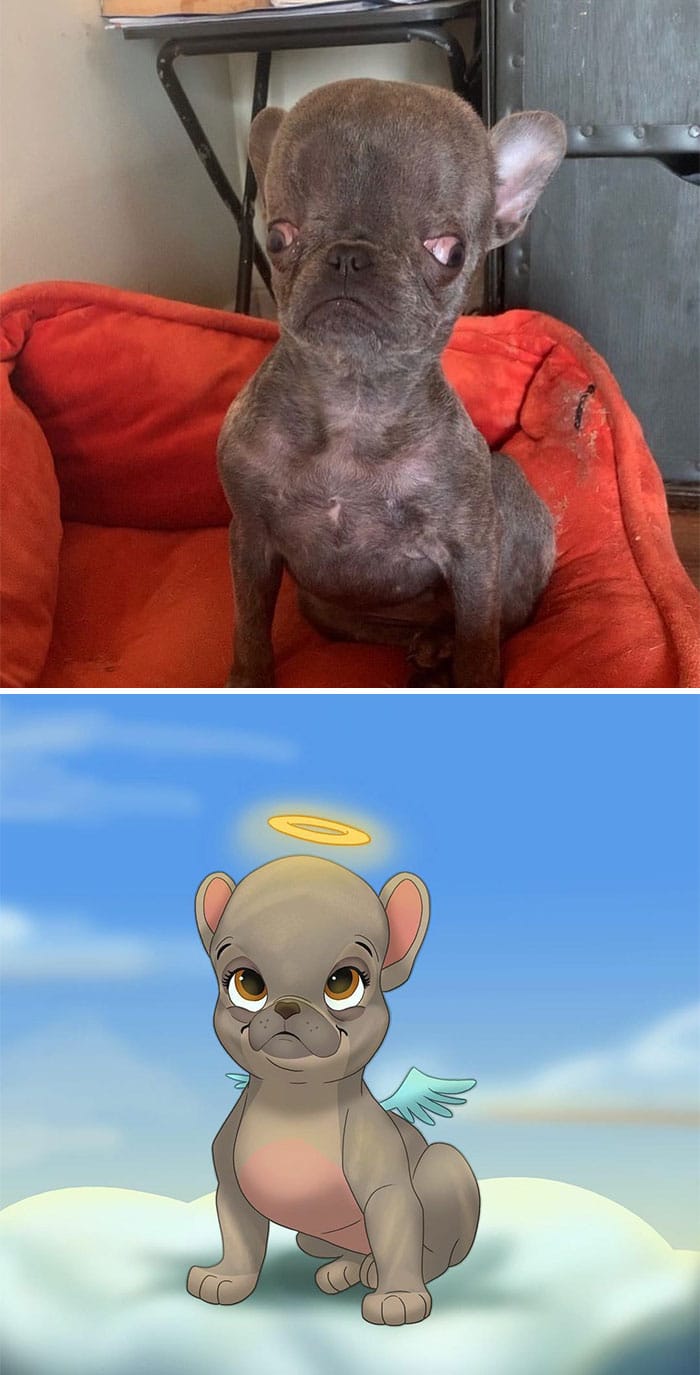 28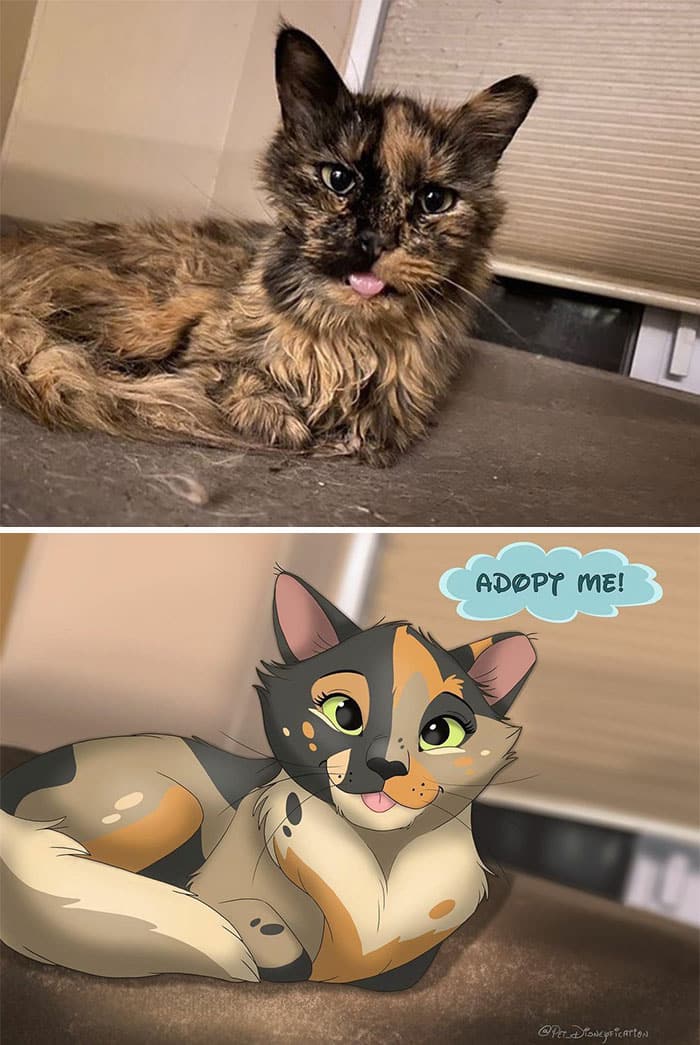 29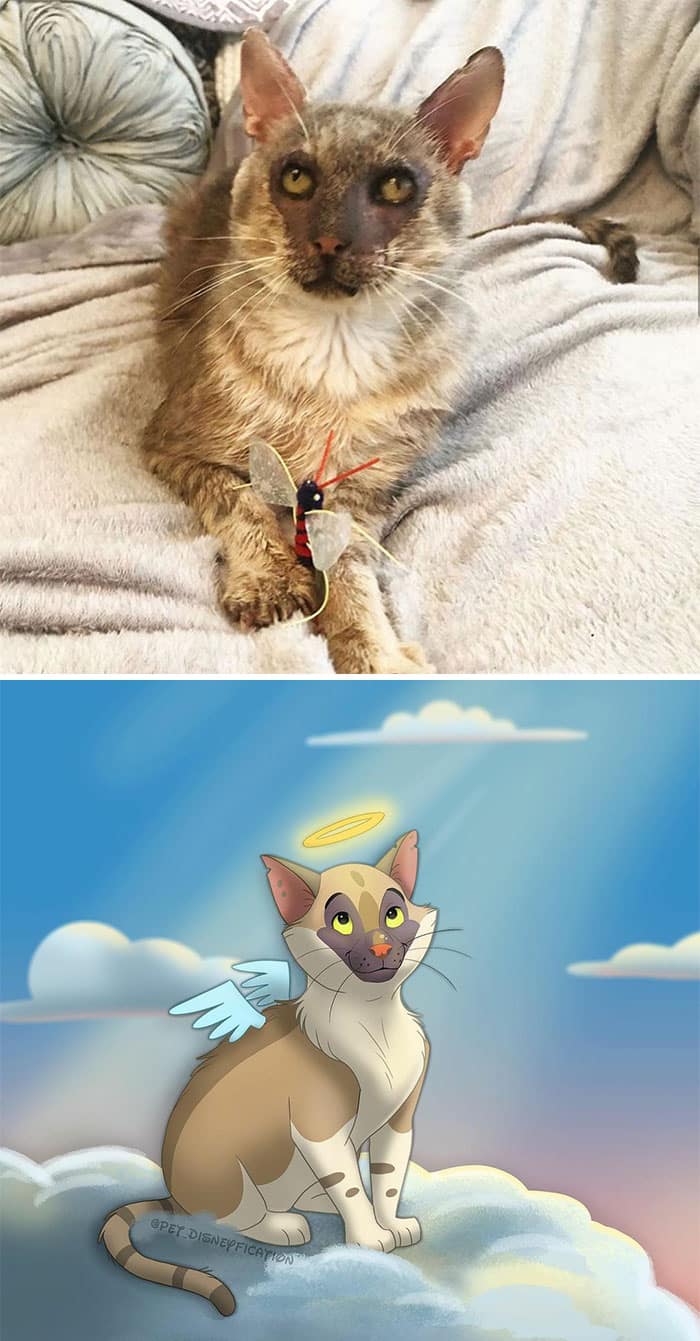 30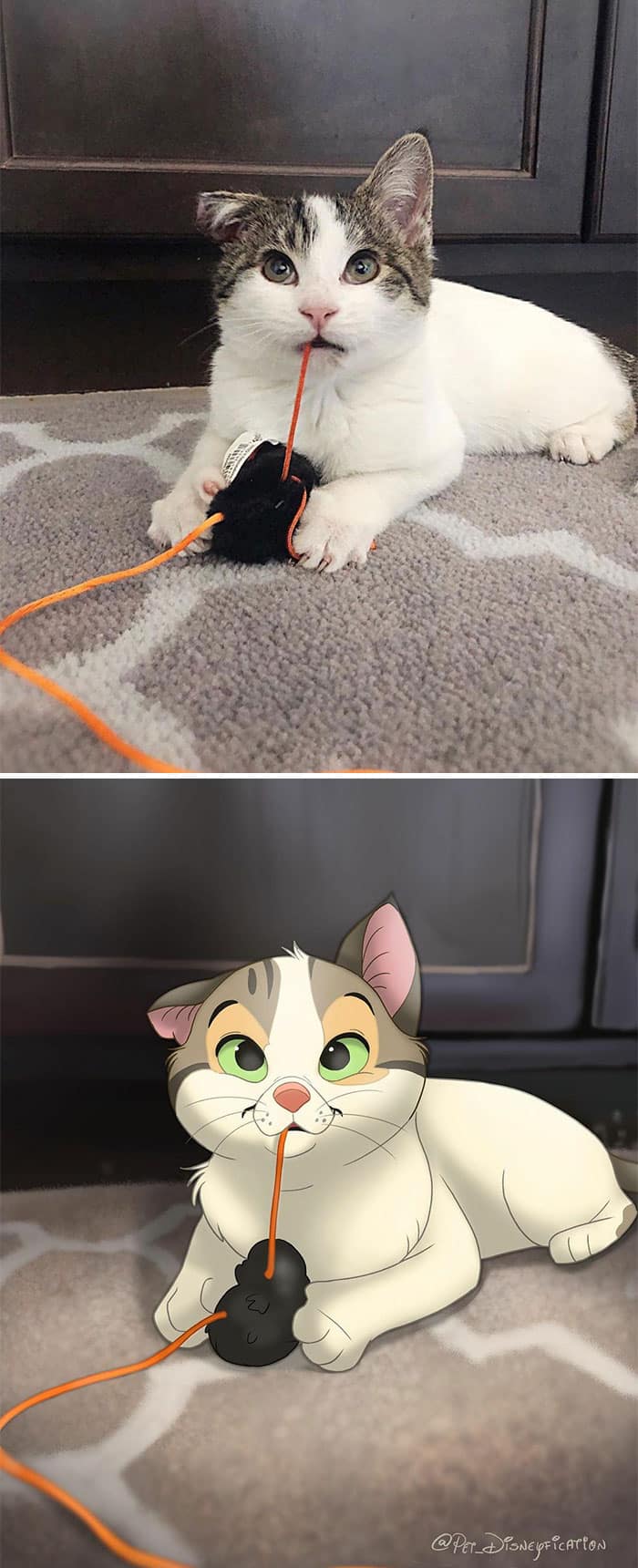 Did you like the Disneyfication of these adorable animals? Tell us what do you think in the comment section.