Have you ever just randomly thought that the whole craze about shopping at Walmart is not exactly about groceries. Not joking though, just think about it.
Walmart is kind of hypermarket that keeps all kinds of items. That means it attracts all kinds of customers. Regardless of their social and economic status, it's notorious for all kinds of interesting personalities spotted hanging around there.
Fortunately, there is an online community "People Of Walmart" that has been actively sharing the sightings of funny, crazy, and wholesome people of Walmart With 503k members, it's basically a treasure chest of some of the most interesting characters you don't just see that often.
Scroll down to see some of the best pictures with People of Walmart.
An Example Of The Good People Of Wal-Mart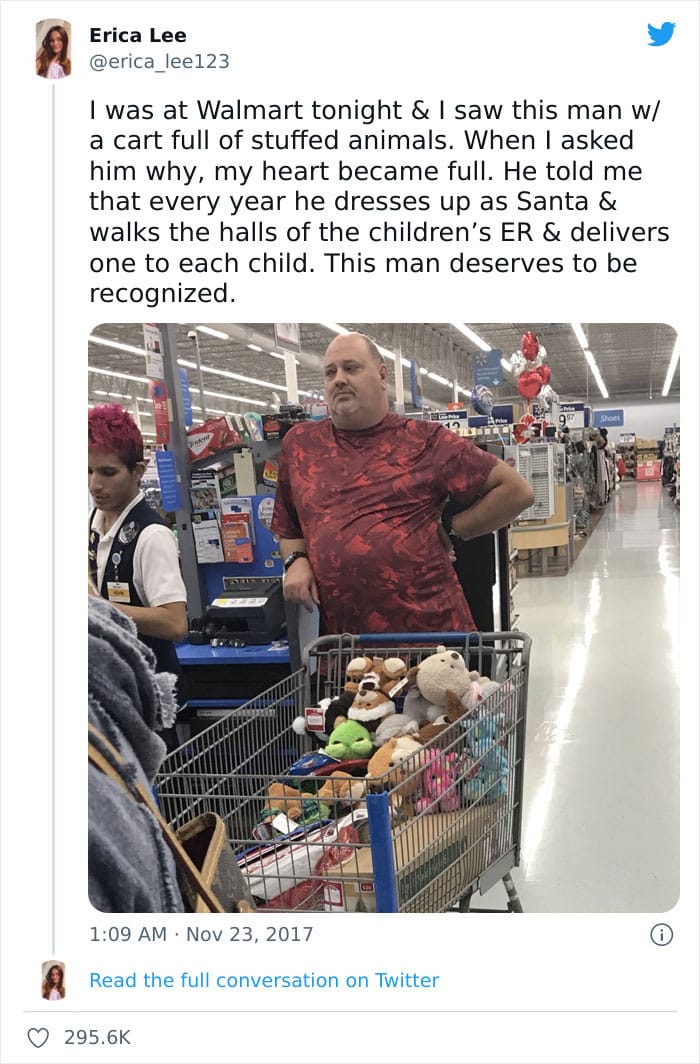 Walmart Employee Spreading Cheer
Sisters Of Walmart
The internet is notorious for miscellaneous content. One such example is the everlasting phenomenon known as "People of Walmart." Ever since the original website by the same name appeared back in sometime around 2009, it has become a bona fide repository of Americana, the un-airbrushed view of real people and genuine characters who don't ever end up on magazine covers.
But they sometimes make headlines. Quoting this decade-old NPR opinion piece "Is Walmart A Magnet For American Mayhem?" the dispatches from the field in 2011 followed: "A customer was nabbed by police for sampling raw meat at a Walmart in Pennsylvania. A woman said she had an encounter with a bat at a Walmart in Minnesota. A family of five was living in a car at a Walmart in Florida. A girl had a run-in with a monkey at a Walmart in Missouri. A man was caught in a flagrante delicto at a Walmart in Louisiana. And that is just in the past few weeks." You can see how Walmart became a sort of Wonderland calling to the adventurous spirits.
Little Boy At Walmart Praying In Front Of A Missing Children Sign
Punk Santa Is Coming To Town Santa
I Wish We Had Walmarts In Europe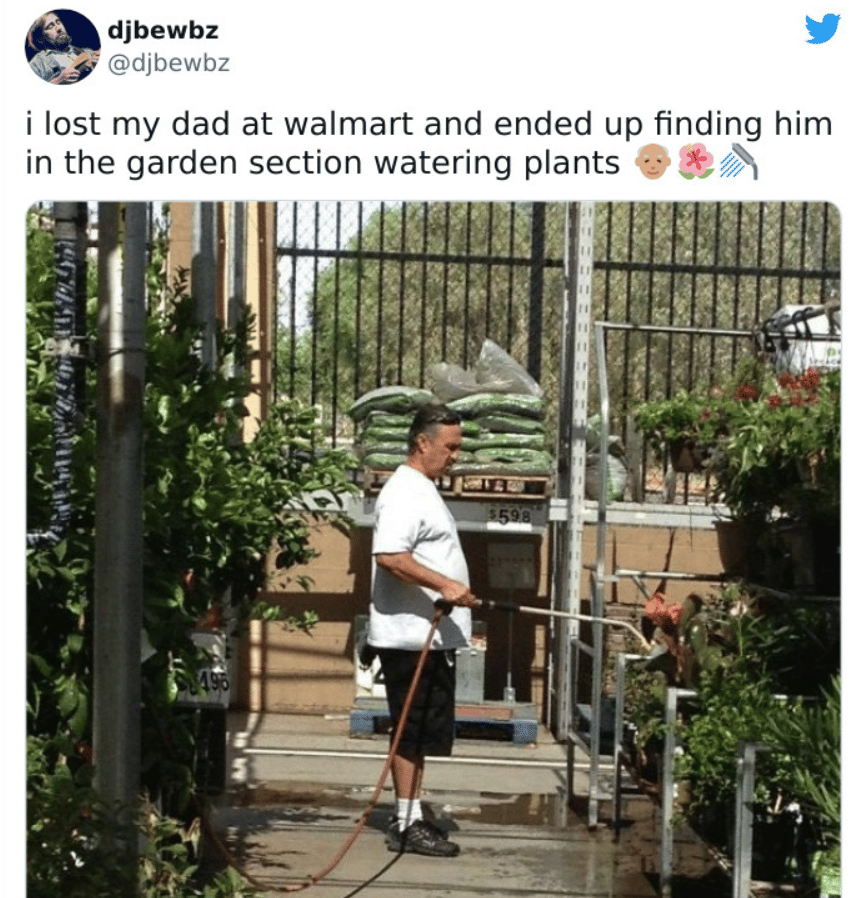 The phenomenon was also spotted by The Wall Street Journal where Miguel Bustillo explained it in "Today's Special at Wal-Mart: Something Weird": "Almost any imaginable aspect of American life can and does take place inside Wal-Mart stores, from births to marriages to deaths. Former Alaska Gov. Sarah Palin once officiated a wedding at the Wal-Mart in her hometown of Wasilla."
"People Of Walmart" proved to be excellent entertainment for the internet and social media. Today, more than ten years after it emerged, the fascination with it is stronger than ever. Created at around the time the phenomenon occurred, the subreddit People Of Walmart follows the legacy of many online accounts and groups and websites dedicated to the weird, wholesome, and unique shoppers spotted in the hypermarket.
Wholesome People Of Walmart
This Guy Is Definitely Safe
Only At Walmart
We reached out to Lina Survila, the founder and editor in chief of the online magazine "Abstract Stylist" who shared some thoughts about the root of our fascination with People of Walmart. "Life happens in the weirdest places. People have a history of documenting things that don't make sense or make us gasp every time. Not long ago, people shared some unusual happenings that might confirm UFOs' existence, think of crazy happenings in the sky or their backyard," she said.
"Today, simple things raise so many questions, and people are drawn to document them. Well, the Walmart people project captures perfect moments that amaze, scare, or intrigue others," Lina said. "It's so appealing to watch other people and make backstories about how they ended up in the craziest situations. And a shopping store is a perfect place to do that."
Wholesome
I Do Not Know If This Fits, But Jesus Christ, What?!
Just Another Day At Walmart
Moreover, by looking at the pictures of a bunch of unusual and intriguing people spotted in Walmart, in our minds, we aim to articulate what we see and find reasons why. Lina argues that "we let our imagination run wild when we see an unusual situation and more often create an unbelievable story about 'what the hell just happened here.'" It's all part of the game, and it's easy to get obsessed with it.
Glorious
When You Need To Update Your Wardrobe Because Fall Is Coming Up
Seen This On Fb
Shopping In An Nc Walmart Right Now And This Man Has A Live Possum On His Shoulder
This Little Dude Riding Around Walmart Cleaning The Floor
Yep
Not Playing With That Six Foot Rule
This Muppet
This Jive Ass Turkey Cut Me Off And Took My Parking Spot
Thought This Belonged Here
The Police Followed Them To The Hospital, And Walmart Will Be Pressing Charges
Someone Put Ham From Toy Story In The Ham
There Are 2 Types Of People In The World
Is… Is This What These Are For?
Only At Walmart
Centaurs Of Walmart
Some Nice People Shopping With Their Birds
Not All Heroes Wear Capes
Identifies As Camo
Am I Allowed To Post The Good People Of Walmart Too?
My Cat On Its Way To Walmart
Great Job Sam!
Not Pictured Is The Guy Standing Behind Me That Continuously Kept Saying "I Don't F**k With No Dragons Man"