Home designers work pretty hard to come up with never-before-seen designs to elevate the appearance of a place. But sometimes, they couldn't execute their plans and this leads to home design failure (this is what we think). 
Seeing the increasing home design fails, a subreddit "Housing Manure" has been sharing awful pictures that will make you want to cry and scream "why?"
Scroll down to see how creative humans can get.
Does This Count?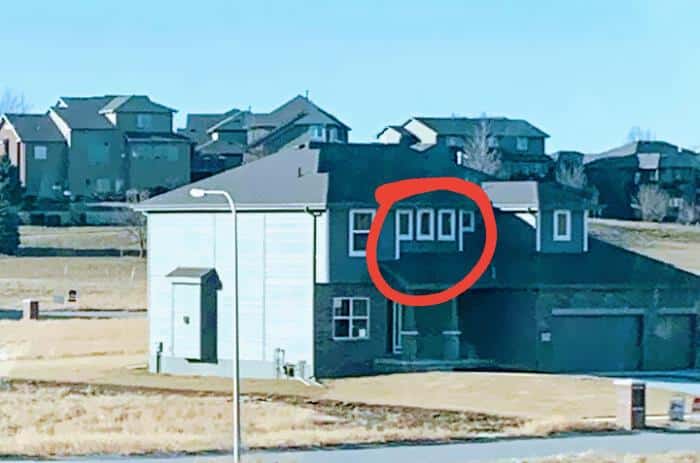 My Eyes Hurt
This Monstrosity
"Congrats To The Neighbor Below For The New Chandelier"
Hmmm
2nd Floor Jacuzzi Anyone?
Think This Belongs Here
This Is Abysmal
Pleather Cabinets
This Is A Terrible Idea
Interesting Staircase Solution For Narrow Houses
This Carpeted Bathroom
This Apartment Design
How Do You F Up Designing A Garage? Like This, Apparently

Who Needs A Separate Bathroom Anyways
Martini Bathtub In A Living Room
Effective Multitasking Space
Landlord Hung The Microwave, This Is As Far As It Opens Before Hitting The Wall
Took Care Of The Bathroom Door!
At Least The Sinks Are Okay
You'll Want To Keep This Toilet Clean
We Were Looking At Houses In Baltimore This Weekend And Came Across This Gem. There Is No Mirror In The Middle, It's A Completely Symmetrical Bathroom That 2 People Can Use The Toilet In At The Same Time
Step Out Of A Bathtub Down A Flight Of Stairs, Anyone?
 Horrible Fridge Placement
Wait, You Wanted The Water Taps *inside* The Shower?
Textured Ceilings
My Friend's Under-The-Stairs "Bathroom" Where The Toilet Is Diagonal And Partially Installed Into The Carpeted Wall
At Least Water Will Run Away
Don't Mind The Curb
Load Bearing Glass
It's Either A Very Unusable Shower Or An Uncommon Urinal

Pay £1001 To Watch Your Partner Take A S**t From The Luxury Of Your Bed

So Many Questions
Saving Space
One Closet. 6 Feet Above The Ground And No Stairs To Get To It. Why