We are humans and we can make mistakes. And after doing something wrong, we come with the most unique and funniest excuse. But none of those excuses were as funny as saying "not my job". 
 The 'Not My Job' subreddit is all about this. It shares pictures of people who are dedicatedly doing their job, just not in a very good way. 
Scroll down to see these lazy beings who don't care about what they are doing. 
Security Dog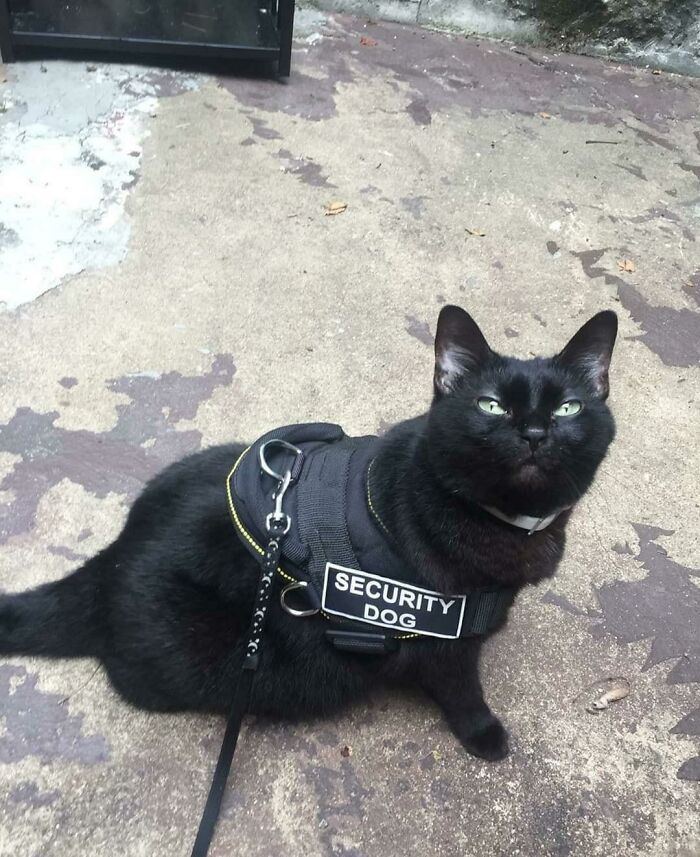 Got The Chatbot Working, Boss
Printed The Sign, Boss
Care To Elaborate??
I Mean, It's Important To Follow Safety Protocols
Previous Owners Built This House, Told Us There Was Insulation In The Roof. True Story
That's Good To Hear
Painted The Lines Boss
Updated Our Working Hours, Boss
"I'm A Painter, Not An Exterminator." -This Person Probably
Labeled The Sports Boss
Made The Error Message Boss
Not Sure How This Made It Through Proofreading, Peer Review, And Copyediting
Just Moved Into My New Apartment And Saw This
Delivered The Package Boss
Instead Of 2 A's And 2 E's, We Got 4 A's In This Happy New Year Balloon Pack
Proud Of The Local Crew And It Only Took Them A Month
Rail Installed, Boss!
Made The Warning Label Boss
Pasted The Poster Boss!
The Chosen One
Best Before
Got The Un Logo Boss
Finished The Road Surfacing, Boss
Straight Lines Painted Boss!
I Dressed The Mannyqween Boss
It's Not My Job To Dress The Mannequins
I Asked For Extra Cheese. It Might Have Been His First Day
Trained Everyone Up On The Security System, Boss
Wrote The Cleaning Instructions Boss
Beware Don't Take Your Kids Here On Sundays
Made The House Frame, Boss!
I Mean He Was Just Told To Put An Image
Installed The Stove, Boss
Installed Anti Theft Tags On Collectibles Boss