The Los Angeles Clippers forward and guard Paul George might get traded to the Dallas Mavericks this offseason. The Mavericks have Luka Doncic who is one of the best playmakers in the league, and Kyrie Irving on their roster. They know that they will compete for the title for sure, but are they contenders? They might have a few doubts about the same, and those doubts might succumb to another star signing.
The Clippers' #13, often called PG-13, played 56 games for the Clippers last season and averaged 23.8 points, 5.1 assists, and 6.1 rebounds while shooting 37.1 percent from beyond the arc. The Clippers are linked with James Harden, and if they manage to land him, they would be happy to trade their veteran for a good package. Can the Mavericks offer that to them? Here is all the information you need about the trade between the Los Angeles Clippers and the Dallas Mavericks involving Paul George.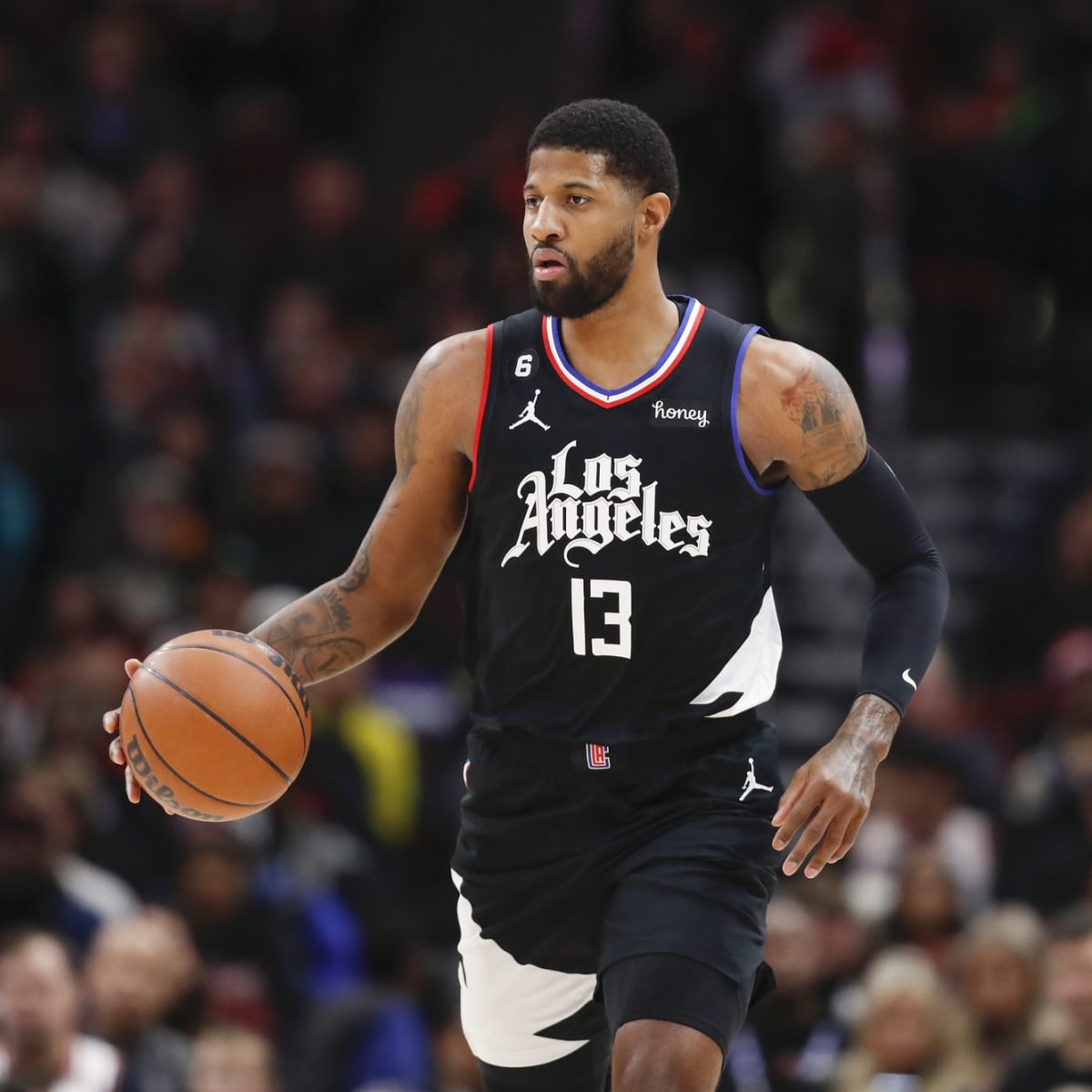 What would the Mavericks offer for Paul George?
The Mavericks are expected to offer Tim Hardaway, Richaun Holmes, Maxi Kleber, Josh Green, Jaden Hardy, and one first-round pick each from the 2026,2027 and 2028 in exchange for the eight-time NBA All-star guard. The Clippers can now either extend their star or they can trade him for a huge package.
On his most recent podcast, Paul George hinted that he would like the Clippers to target point guard Calvin Cambridge if they are unable to land James Harden via a trade.

"I like Calvin's game. I think he could be a perfect compliment to me and Kawhi." pic.twitter.com/gw2CkVDmVo

— Ty (@tydebo24) August 29, 2023
Why would the Mavericks like to sign Paul George?
The Mavericks are spending a lot of assets here, but it is probably worth it. They have a quality roster already and adding a star to the mix might hand them the title they are craving for. The 34 old is a 3 and D wing and is brilliant at creating shots. He can sync better with the duo of Doncic and Irving.
Paul George confirmed that he recently worked out with Russell Westbrook and Kawhi Leonard in San Diego 👀

Can't wait to see them play ball together again 🔥 pic.twitter.com/AwZv6Z4gSF

— Beastbrook (@Beastbr00k0) August 30, 2023
Why would the Clippers trade-off Paul George?
The Clippers are struggling with Injuries, they made a few mistakes in the market as well. They would be eyeing to do the damage repair by the assets they receive in this deal. Five players and three draft picks would probably be enough for them to land a player who can be the face of the team.
Will the Clippers trade their veteran? Will the Mavericks taste success if they do this deal? We'll keep you updated.