Pascal Siakam, the 29-year-old Cameroonian power forward, scored a whopping 1720 points this season in the NBA. Toronto Raptors' number 43 averaged 24.2 points and 7.8 rebounds per game. Even though the two-time All-Star has persisted in staying at Toronto, reports claim that he might be traded off very soon.
Pascal Siakam has only one year left before he gets unrestricted free agency if Toronto fails to pull off a long-term extension, a trade might be on the cards.
Here we have picked out 5 probable trade destination for Pascal Siakam: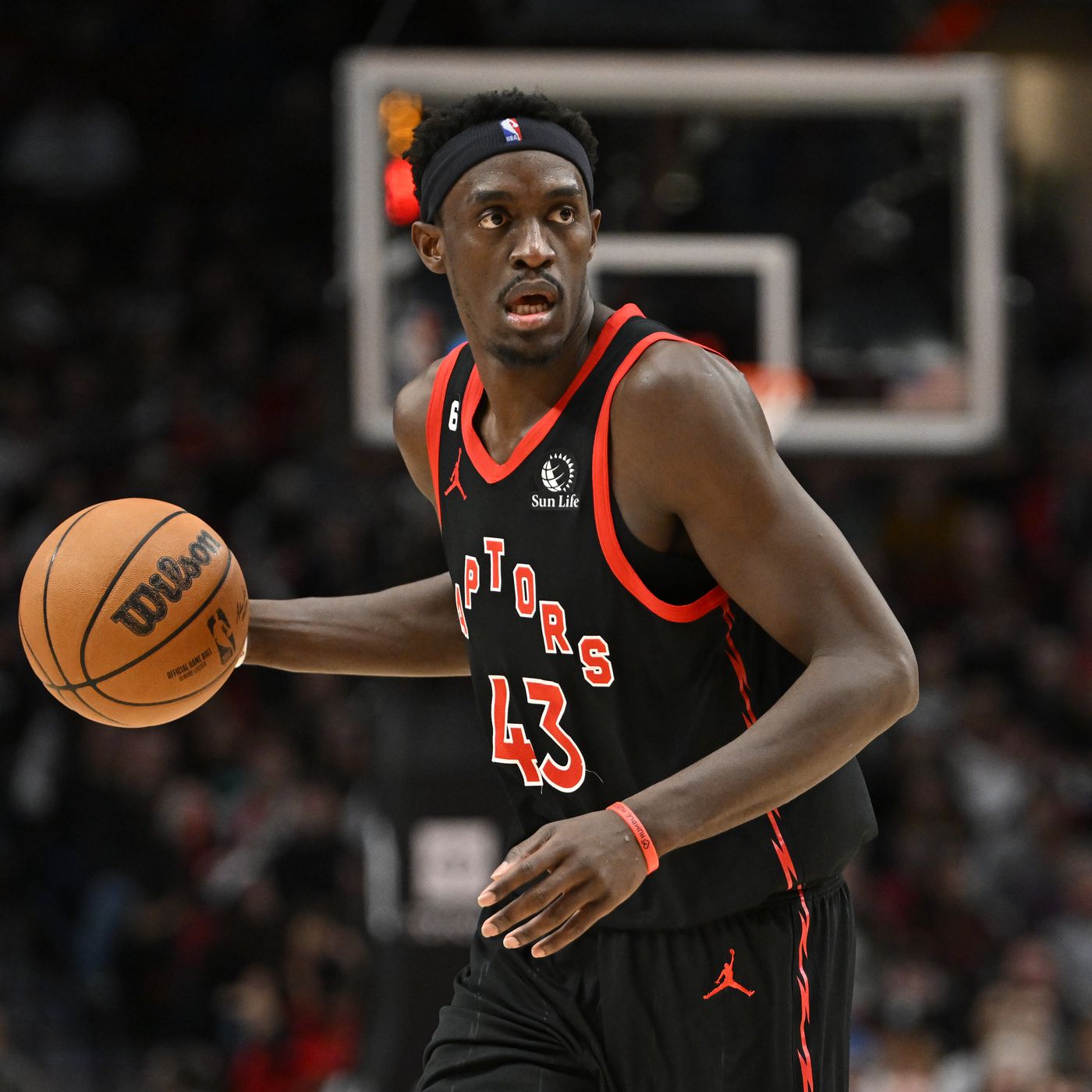 Pascal Siakam to Atlanta Hawks
The Atlanta Hawks have been chasing Pascal for a while now, and it looks like the most obvious destination for him.
Hawks can either make a deal around their defensive guard Dejounte Murray or can wait for Pascal to become a free agent so as to form the holy trinity of Siakam, Murray, and their captain Trae Young.
Pascal Siakam can sign 4/192 this offseason, or can wait and potentially sign the super-max next season if he makes All-NBA.

OG can sign 4/116 this offseason (obviously won't and will test the FA market)

Masai needs to either extend or trade them, no more waiting around. pic.twitter.com/1A5zKXp8PQ

— . (@GTJGotNext) July 7, 2023
Pascal Siakam to New York Knicks
After making it to the Eastern Conference semifinals last season, the New York Knicks would like to find the last piece of the puzzle. Ex-champion Pascal looks like a much more probable option.
A trio of RJ Barett, Jalen Brunson, and Pascal might not look the strongest on paper but can be enough for the last leap New York Knicks needs.
Pascal Siakam to Sacramento Kings
The Sacramento Kings reached the playoffs but fell short of going past the first round in the 2022-23 season. They would be restlessly aspiring for a versatile defender, pure leader, and a brilliant scoring threat, Pascal can explode life into the Kings' offense.
By teaming up with De'Aaron Fox and Domantas Sabonis, Pascal can help the Kings' to the next tier in the upcoming season.
REPORT: Pascal Siakam could be traded before the regular season starts, per @michaelgrange 😳 pic.twitter.com/7BeyQJzGFb

— Sportsville (@Sportsville_) July 6, 2023
Pascal Siakam to Brooklyn Nets
This move is a bit improbable as they have built themselves quite well after Kevin Durant and Kyrie Irving left. They still remain competitive, but the addition of Siakam might prove magical.
With Mikal Bridges and Cam Johnson, Pascal could grow more, and the three of them together might prove deadly for the opposition.
Pascal Siakam to Portland Trail Blazers
The Trail Blazers haven't performed the way they'd have aspired for a few seasons now. Pascal's arrival may prove revolutionary and might initiate the spark they are hunting.
Damian Lillard and Siakam might go well together and turn the tables. He would also help in the defensive rotations and allow Dama Dolla to thrive.
Seeing where Pascal Siakam finds himself after the transfer saga will be exciting. We'll keep you updated.