You might have heard about the OnlyFans star Lottie Moss whose phone number hand racy pictures leaked online. She is 23-year-old and has called a former mate an "evil human being". She even claimed they were urging other people to leak her exclusive OnlyFans content and share it with Lottie's mother on Instagram.
Lottie further added that she's already received phone calls from strangers due to her ex-pal sharing her phone number.
She is the younger sister of British supermodel Kate Moss. Much like her older sister, Lottie is a model and was signed to Storm Management – the agency which launched Kate Moss' career – in her teens. She started an OnlyFans account in June 2021, after successfully selling some naked photos of herself for £1000. Lottie's net worth isn't confirmed, but according to The Sun, it's estimated to be around £55 million. She previously revealed she makes £70,000 a month on the site.
Lottie allows some of her content to be viewed for free, most of which can also be found on Instagram, and then charges a £14 monthly subscription fee for racier content. A naked video of hers costs up to £1000. Lottie also offers "personal requests" via DM (direct message) for £50.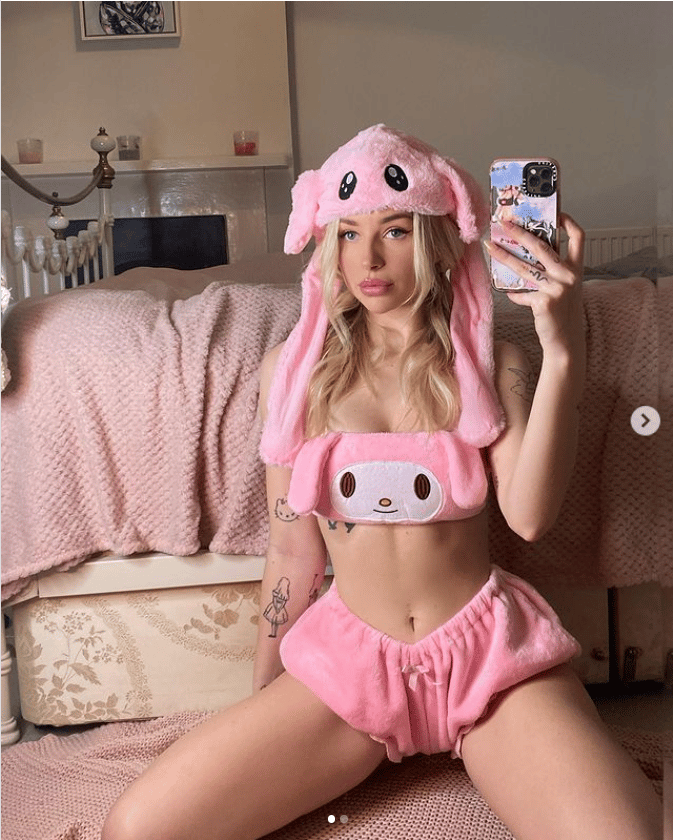 In December 2020, Lottie was forced to apologise after claiming she was a covid super-spreader after kissing friends during a period when the UK was in lockdown.
Lottie isn't thought to be dating anybody as of January 2022. Her last relationship was with The Vamps singer Tristan Evans. The split reportedly came shortly after she was seen cozying up to Fearne McCann's ex Jack Padgett at a London Party late last year.
Lottie admitted after the split in November 2021 that she was "actually very happy for the first time ever" when quizzed on her relationship, according to The Sun.
Lottie's past suitors include Made In Chelsea's Alex Mytton and Sam Prince.