One Piece Chapter 972 release date is still a few days away but the raw scans for the manga have leaked in advance. Fans are happy to discuss the spoilers of One Piece and how Oden saves the Nine Red Scabbards. The most tragic moment of One Piece 972 manga chapter is the execution of Oden Kozuki at the hands of Kaido. Orochi after seeing that Oden has survived the boiling pot of oil for an hour says that he has changed his mind and it will be now a shooting execution.
The latest manga chapter of One Piece also explains why Wano Country was always closed off from the outside world and reveals the final letter of Oden to Toki after his death. Here are more details on One Piece Chapter 972 release date, spoilers, predictions, raw scans leaks and how to read online the manga chapters.
One Piece Chapter 972 Leaks: Kaido breaks his Promise and Wano is Closed Off
One Piece Chapter 972 leaks confirm that Oden finally dies at the end of this manga installment and all the theories that Oden is captured or alive are put to end by Oda. Oden after realizing that Kaido will execute the Nine Red Scabbards after killing him and throws them into the sea with all his might and tell them to escape without looking back. The Daimyo of Kuri says his final words and reveal that Wano was kept closed by the Kozuki clan all these years to save it from a dangerous character.
Oden will also explain in One Piece 972 manga chapter that he couldn't defeat the beast Kaido in his prime but 20 years later someone will slay the monster. Toki receives a letter after Oden's death where he instructs her to use magic abilities and travel into the future, but she tears it up without reading. One Piece Chapter 972 will end with the flashback and Chapter 973 will continue with the present timeline.
One Piece Chapter 972 Release Date, Raw Scans Leaks and Read Online
One Piece Chapter 972 will release in manga stores on Sunday, February 23, 2020. However, the raw scans for the manga has already leaked online and fans have started discussing the spoilers of One Piece 972 over Reddit and other social media platforms.
One Piece, Ch. 971: The hero of Wano faces public execution in boiling oil! Has there ever been a fate so cruel? Read it FREE from the official source! https://t.co/Aty16niiFV pic.twitter.com/OHqVusmB00

— Shonen Jump (@shonenjump) February 16, 2020
Although, it would be better to wait for the official release of One Piece chapter 972 English version. One Piece manga chapters can be read for free on VIZ media and Shueisha's Shonen Jump and Mangaplus official websites and platforms, and this would also help the manga creators.
[fvplayer id="2844″]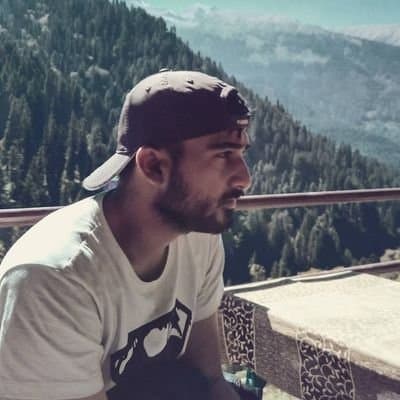 Marketing Strategist. My pen drives my passion—an avid book reader. Covering celebrity net worth is my forte.