One Piece Chapter 971 will show the aftermath of Oden vs Kaido battle and the fate of Nine Red Scabbards. While it looks like the monster Kaido will boil Oden Kozuki and his followers to their death, it might not happen as someone will come down at the last moment to save everyone. In chapter 970 of One Piece manga, fans saw that Oden fought Kaido very bravely and even injured the Yonko by using Enma and Ame no Habakiri, leaving an X-shaped scar on the beast.
Some of you really said Oden's not on Yonko level. Put some respect on his name brooooo #OnePiece970 pic.twitter.com/uPmbQa5AuH

— Zafri (@zafri_amir) January 31, 2020
But Kaido used trickery when Kurozumi Higurashi was transformed into Oden's son to distract him and used it for a surprise attack and the Daimyo of Kuri was made unconscious. While it looks like his followers, the Nine Red Scabbards will lose and face a very brutal death, it won't happen as Oden will save everyone before losing his life. Here are the best One Piece Chapter 971 theories and details on the manga's release date, raw scans and how to read online the chapters.
One Piece Chapter 971 Plot Spoilers: Oden will Die a Heroic Death
One Piece Chapter 971 plot will show that Orochi and Kaido won't be able to kill all the Red Scabbards as most of them are still alive to this day. There will be someone who will rescue the group and it was hinted in the last One Piece chapter when Shinubo was seen getting free. While she plans a rescue mission in One Piece 971, it won't be fully successful as Kaido's men will discover the plan and another round of fight will happen.
What's the deal with Shinobu anyway??? Who is the traitor?! Ughhhhhh we need answers

— Gizem ☠️ ししし (@piratequeen_ya) February 2, 2020
Oden will finally die a heroic death saving his family and friends in "One Piece" chapter 971. It will be far honorable and glorious death for Oden rather than getting boiled alive. Oden will keep fighting till his last breath and buy time for everyone where Toki will use her magical abilities of time travel and send Momonosuke and others into the future as per One Piece chapter 971 plot spoilers.
One Piece Chapter 971 Release Date, Raw Scans and Read Online
One Piece Chapter 971 will not release this week as the manga is on a hiatus for the next Sunday. One Piece 971 manga chapter will now come out in stores on Sunday, February 16, 2020. However, the raw scans could be leaked online two to three days prior and fans can catch glimpse of One Piece 971 over the internet around February 14.
Although, it would be better to wait for the official release of One Piece chapter 970 as it can be read for free on VIZ media and Shueisha's Mangaplus official websites and platforms, and this would also help the manga creators.
[fvplayer id="2758″]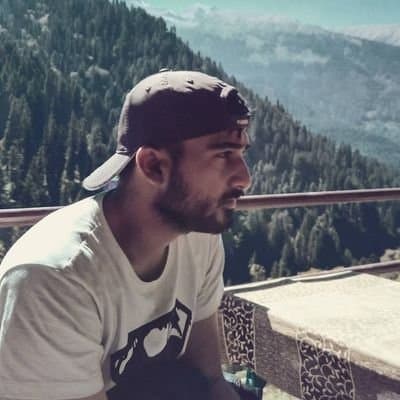 A journalist passionate about entertainment, pop culture, anime, gaming, and celebrity news: with years of experience in writing and reporting, I love to delve deep into the latest trends, information, and controversies surrounding entertainment and celebrity culture. Whether you're a die-hard gamer, an anime fanatic, or love to keep up with the latest celebrity news, I've got you covered.