A man in Florida has gone viral on the internet after he attacks an old Lady in a Costco store when she asks him to wear a mask due to the fear of the COVID-19 outbreak. While there is a huge increase in the number of Coronavirus cases in Florida, the man was seen roaming around without any mask in the Ft. Myers Costco store. An elderly woman asks the man to put on a mask, after which the man goes crazy and starts shouting inside the retailer store.
The man is seen wearing a Red t-shirt with words "Running the World Since 1776" was caught on a video when a bystander started recording him, after he harassed an older lady. On the contrary, the Florida man started yelling, "You're harassing me and I feel threatened" and squares his shoulders to attack the man filming the whole incident.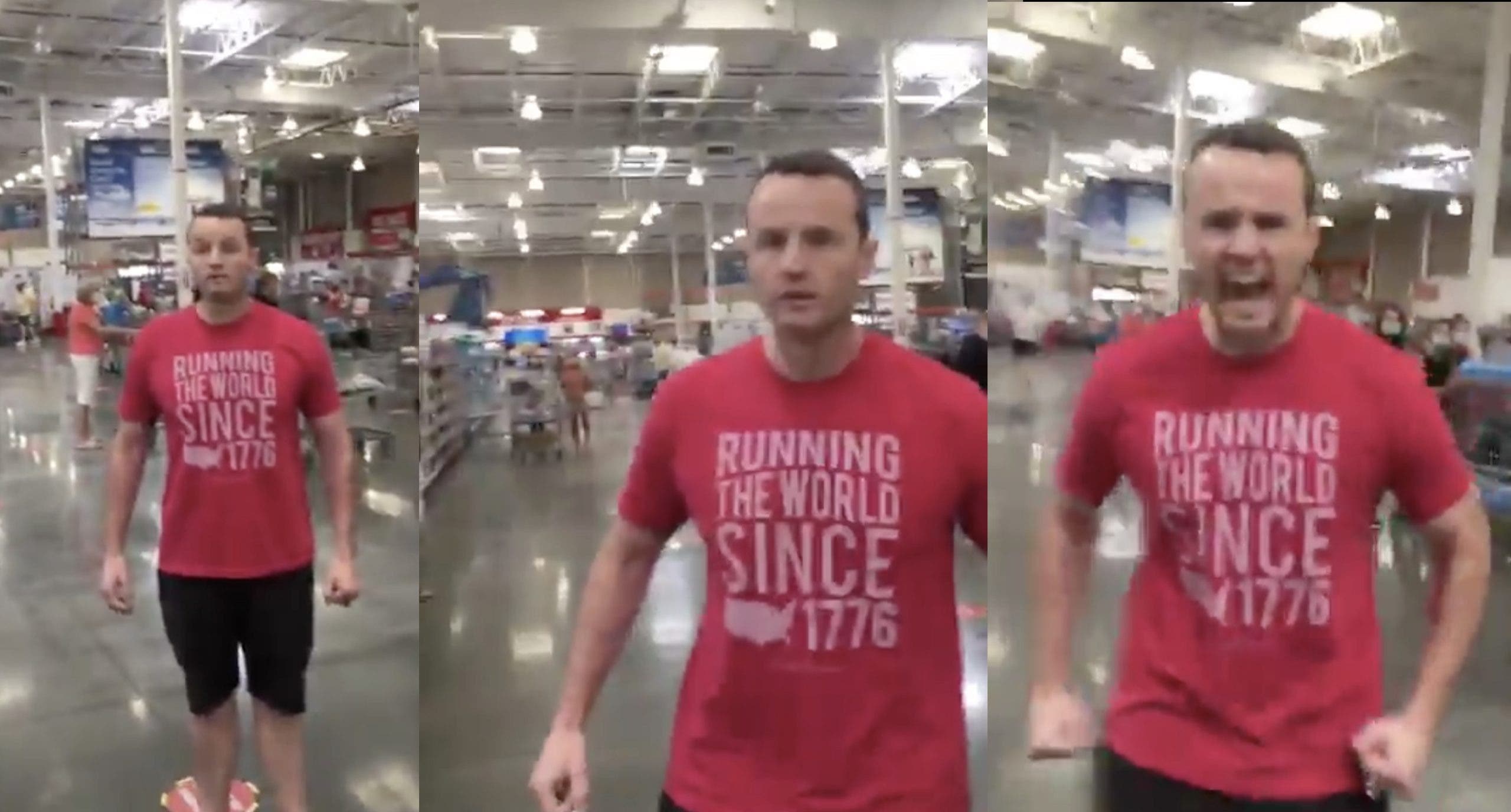 The Florida man in the Red t-shirt also used abusive words and threatened the man to put his phone down and stop recording the video. He even had words with other bystanders and had no regard to public safety at all.
The person who took the viral video has not disclosed his name and only wanted to save the older lady, who asked the Florida man to wear a mask.
Coronavirus Cases in Florida are Rising Rapidly
Florida had reported 7,347 new Coronavirus cases on Tuesday, with the infection rate rising to 16.47% positive. The total number of COVID-19 cases in Florida State has totaled 213,794 and new persons are getting infected daily.
Adding to the already high numbers, 380 more people were taken to hospitals and 68 new deaths were also reported. It would be safe to wear a mask every time you go out and follow social distancing and other safety protocols to stay safe from the Coronavirus infection.