Nicole "Snooki" Polizzi is pregnant with her third baby. Recently she and her husband Jionni LaValle made this news public.
On Thursday, the Jersey Store star posted a picture of her kids Giovanna and Lorenzo holding a sonogram on Instagram and shared this news with everyone. She wrote a short caption that summed up the entire news.
  What I'm thankful for this Thanksgiving.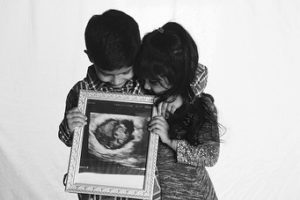 Nicole's children are totally excited to welcome the newest member of the family. Nicole has been very open about her desire to have another child. She shared that they tried for two months to have the baby and it wasn't working out. So she decided to relax as she felt that taking stress maybe acting as a hurdle.
Nicole was also comfortable sharing the intimate details of all her plans of baby-making. She said,
We get our wine, we order pizza and then we go into our spare room. We stay up till 3 o'clock in the morning just watching Netflix and getting drunk and trying to have a baby.
Deena Nicole Cortese understands how Nicole Polizzi is feeling as she is herself pregnant with her first child. She said that Nicole has definitely got baby fever and wants another one.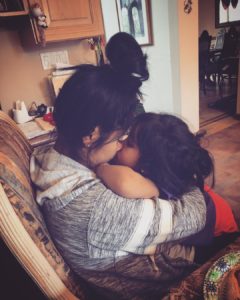 Nicole married LaValle in the month of November in 2014. Earlier this year, there were rumors about the couple's divorce. But Nicole made it clear that she is still wearing her ring and she will love LaValle till death. She said that all these rumors are going around as they mostly keep their relationship private and don't share many pictures on the social media.
Nicole and LaValle are totally fine with not posting any pictures on the social media, but that doesn't mean that it's a trouble shoot for their relationship.
Source: US Magazine, USA Today