Dog lovers, we have found a new Instagram account for you to follow. It's called @saratogadogwalkers and it was started by a New York man, named Tim Pink.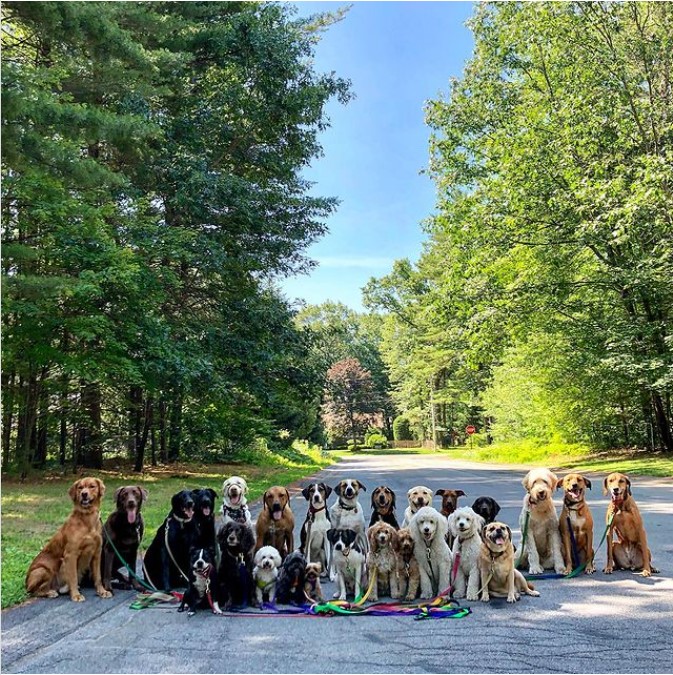 Without a doubt, his dogs are adorable. But we have one question- how does he make these cuties look at the camera? Like all of them,
Clearly, Pink is some sort of dog whisperer.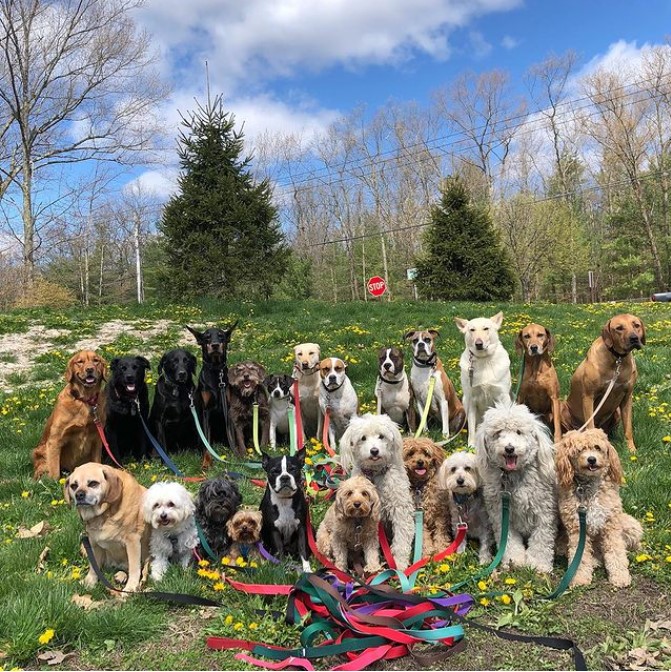 The big, panting pack can be a little different each day (and number well over 20 at times!).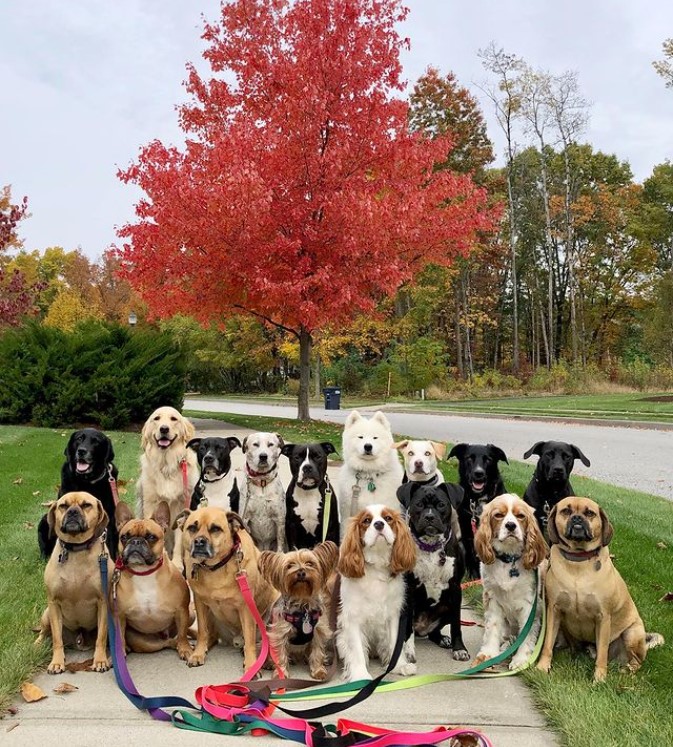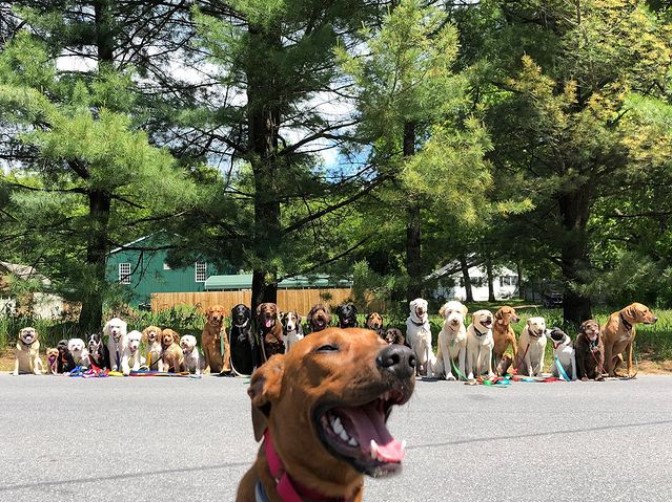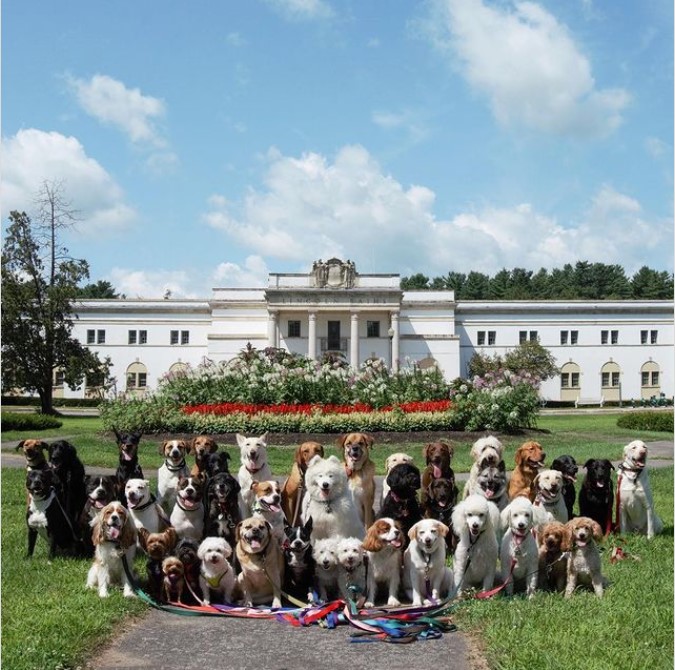 By the looks of it, their humans are great at finding new and exciting routes each day to keep things interesting.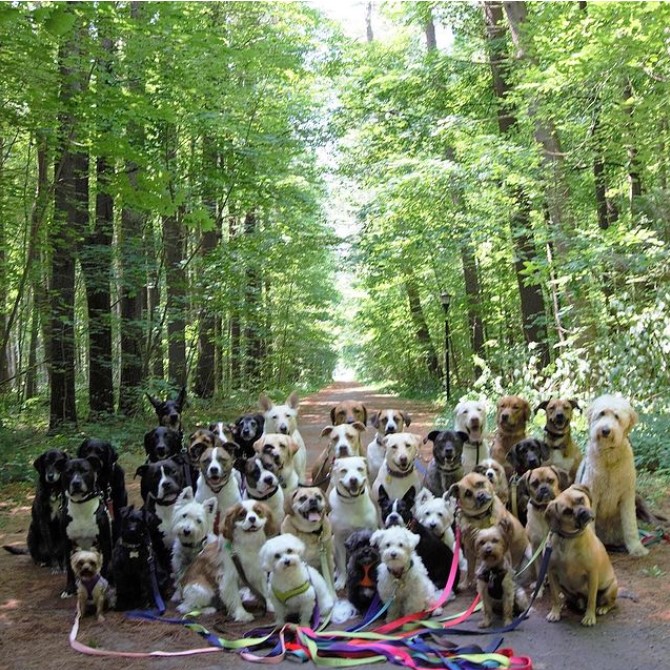 It appears Mr. Pink knows how to fit right in with the pack.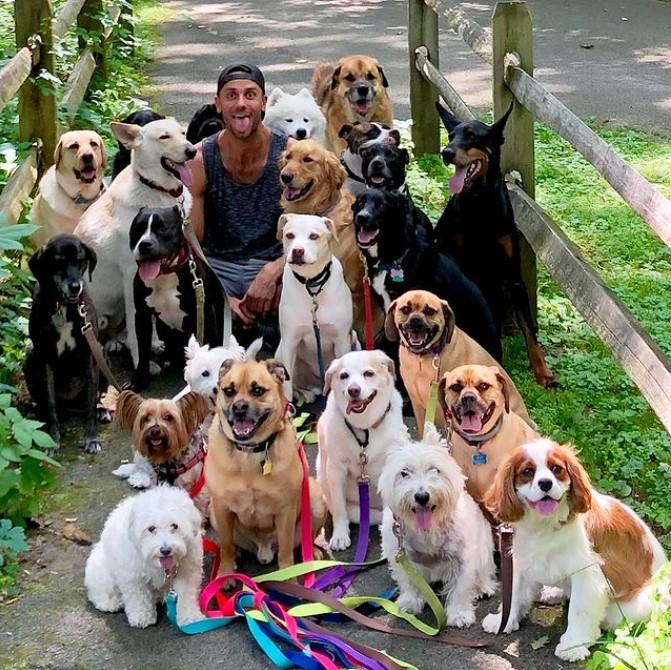 But this isn't just some sort of instant magic, and Pink doesn't simply add new dogs to the pack and expect it to work.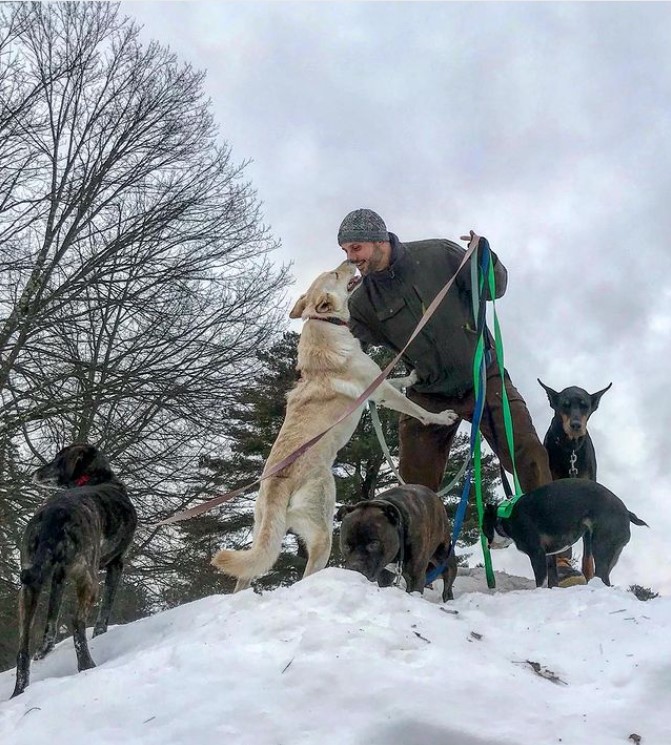 When called, each dog looks right up at him, no matter what is going on around the pack, including when someone else is walking their dog or when there's traffic," according to the paper.
View this post on Instagram
It's the feel-good account you need in your life right now, for sure!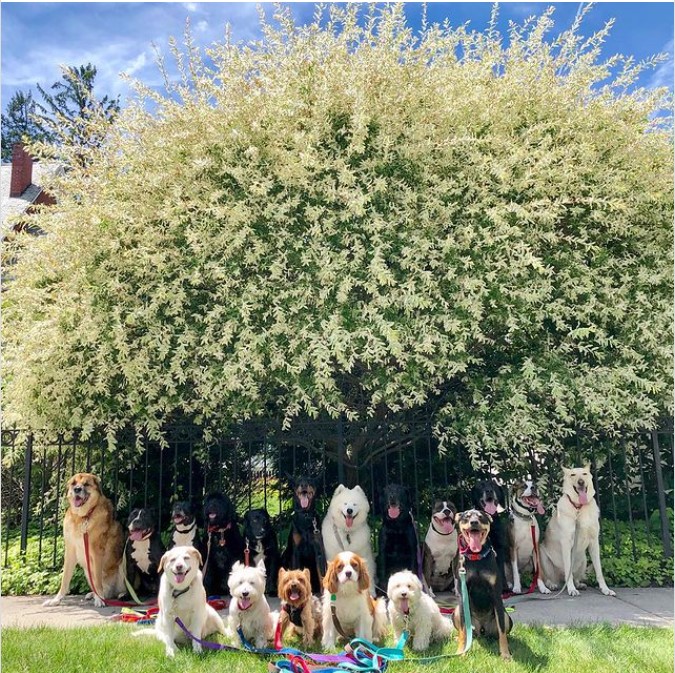 "Tim is the reason I didn't have to get rid of my dog," Zacek us. "I'm going to hold onto Lexi as long as I can."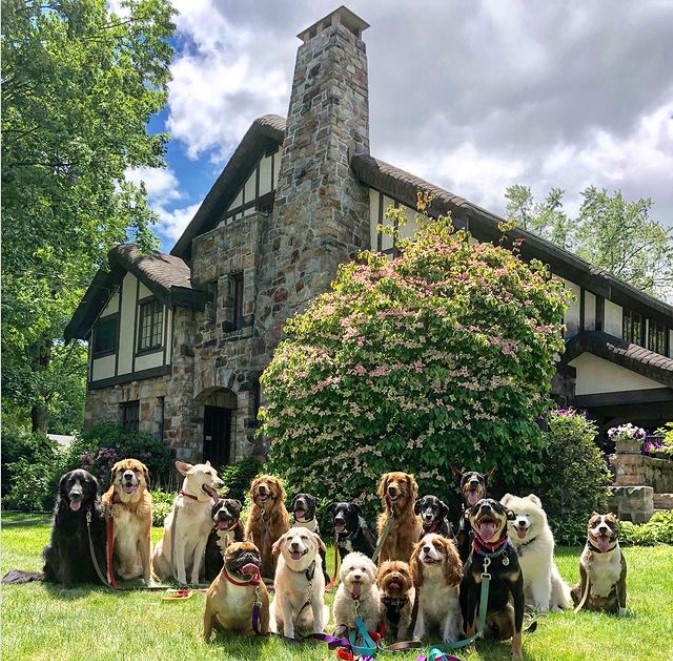 And be sure to scroll down below to see some footage of the masterful control these walkers having over their good boys and girls.
View this post on Instagram