After the misuse of Facebook-owned WhatsApp for the spread of fake information regarding child lifters, the messenger app removed the shortcut option for forwarding media. The spread of misinformation led to many lynching cases in India.
WhatsApp fake news epidemic caused loss of several lives
Several WhatsApp users have turned vigilant for protecting their children from kidnappers. Many innocent travelers and migrant workers have been harmed by these vigilant parents.
The Indian Government took cognizance of the lynching reports and asked WhatsApp for making changes in the app and the curb the fake news circulation. After the government's order, the messenger disabled its forward shortcut option located beside the multimedia and message content shared via the app.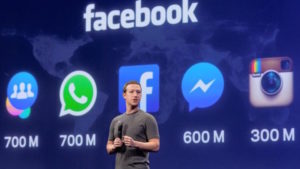 Instead of the forward option, the feature was incorporated in the second layer of the messaging option. This change brought down the number of people a person can share the message with to five people. This ultimately led to the decrease in the spread of misinformation in the country.
In January this year, this initiative was also spread to the other countries for curbing the spread of such fake information. However, times are changing once again. The direct forward option will make a comeback in both iOS versions and the Android.
New WhatsApp update to bring back forward option
As per the sources, the update beta versions of WhatsApp are being tested which show the forward option right located beside the media content or message option in the chat. There will still be a limit on the number of people the message will spread to. There is also a possibility that the new curbs will control the speed at which such misinformation spreads.
Mark Zuckerberg, CEO of Facebook, has confirmed that the changes will be brought in all three apps including WhatsApp, Instagram, and Facebook. The WhatsApp payment feature will also go global soon and compete with Apple Pay, Samsung Pay and Google Pay.
Source: UC News