The Unforgettable Journey of Scott Pilgrim
It's been over a decade since "Scott Pilgrim vs. the World" graced our screens, initially met with a lukewarm box office response. Yet, the film directed by Edgar Wright quickly garnered a passionate cult following. Fast forward 13 years, and we're witnessing a thrilling resurgence of this beloved universe in the form of a new anime series titled "Scott Pilgrim Takes Off."
A New Chapter with Familiar Faces
Under the direction of Abel Góngora, known for "Star Wars: Visions," the original film's cast reunites in this latest endeavor. Edgar Wright steps in as executive producer, while Bryan Lee O'Malley, the brain behind the original Scott Pilgrim creation, takes the writer's reins. This eight-episode anime, available on Netflix, promises to rekindle the magic of the Scott Pilgrim world.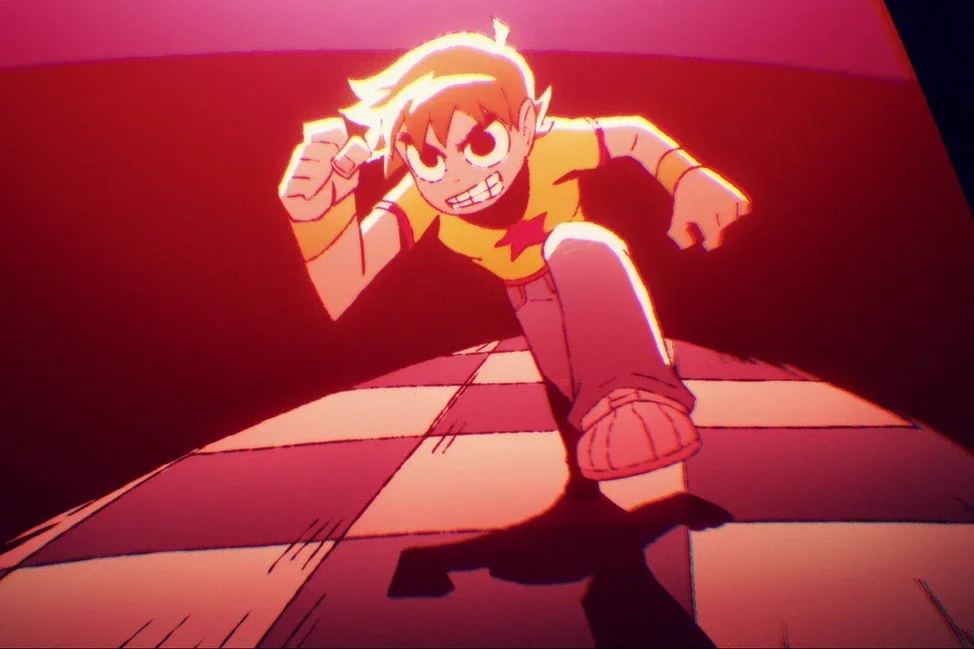 Scott Pilgrim's Life: A Quirky Tale Reimagined
The anime reintroduces us to Scott Pilgrim's unconventional life – an underdog musician, cohabiting rent-free with his friend Wallace, and involved with a high schooler. His life takes a fantastical turn with the arrival of Ramona Flowers via the Subspace Highway, a concept as bizarre as it is intriguing.
A New Beginning with Striking Visuals and Sound
"Scott Pilgrim Takes Off" marks a fresh direction for the franchise, enchanting viewers from the first episode with its visually stunning opening and the catchy soundtrack featuring "Bloom" by Necry Talkie. The series promises a unique journey for both new viewers and dedicated fans, filled with unforeseen character developments and narratives.
The Magic of the Graphic Novel, Brought to Life
Praised for its faithful adaptation, the series owes much of its charm to Science SARU, the animation studio behind its creation. Led by the acclaimed Masaaki Yuasa, the studio delivers a vivid portrayal of Scott Pilgrim's world, complete with dynamic action sequences and true-to-source storytelling.
Stellar Voice Performances and a Captivating Soundtrack
The returning cast members, reprising their roles from the original film, add a layer of nostalgia and authenticity to the anime. Their performances, combined with a compelling soundtrack by Joseph Trapanese and Anamanaguchi, create a captivating audio-visual experience.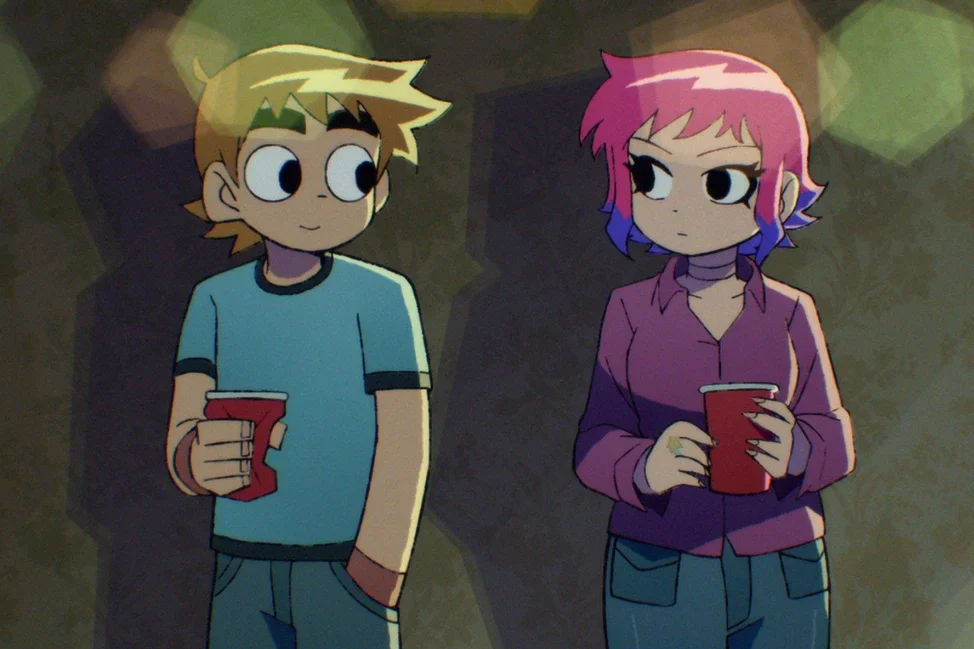 For the Uninitiated and the Devoted Fans
While "Scott Pilgrim Takes Off" may not be the ideal starting point for newcomers to the franchise, it remains an enjoyable watch. However, those familiar with the graphic novels or the original film will find deeper layers of appreciation in this adaptation.
The Writers' Triumph: O'Malley and Grabinski's Narrative Mastery
Bryan Lee O'Malley and BenDavid Grabinski's writing in this anime adaptation is nothing short of remarkable. Their ability to weave a compelling storyline and breathe new life into established characters over just eight episodes is a testament to their storytelling prowess. The series leaves fans yearning for more, hoping for a continuation of this enthralling narrative.
A Lasting Impact: The Legacy of Scott Pilgrim's Anime Adaptation
"Scott Pilgrim Takes Off" is poised to become a memorable chapter in the franchise's history, much like the original film. Its compelling storytelling, combined with striking animation and sound, ensures it will be a series revisited by fans for years to come.