The Atlanta Hawks guard Trae Young is expected to join the Utah Jazz this summer. This deal would involve a lot of draft picks. The Jazz have got enough assets to land probably anybody in the NBA. But since everyone they want is not available in the market, they can target the Hawks' Trae.
Draft capital is gold in the NBA trade market, and the Utah Jazz would like to capitalize on their holding and land a star who would improve their roster. Can they land Trae? Here is all the information you need about the trade between the Utah Jazz and the Atlanta Hawks involving Trae Young.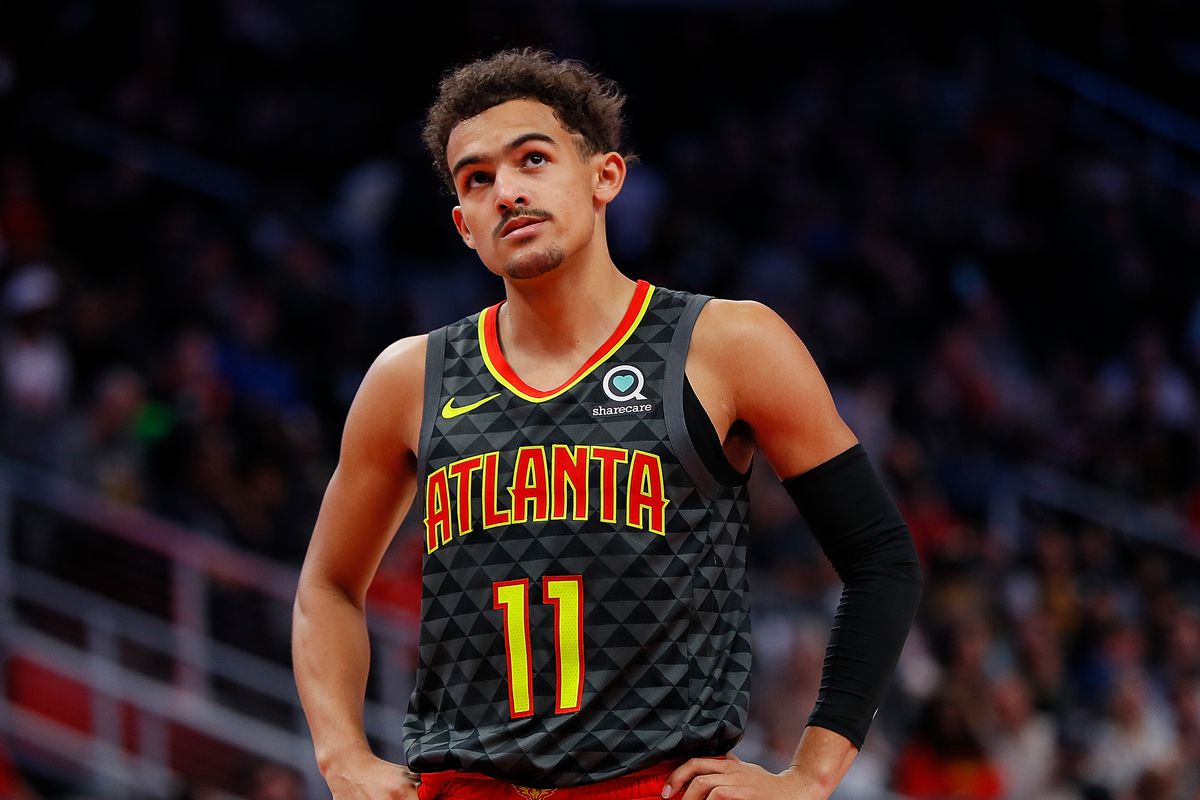 What would the Jazz offer for Trae Young?
The Jazz can offer Collin Sexton, Talen Horton Tucker, Ochai Agbaji, and a first-round pick each from the years 2024,2025,2026 and 2027 in exchange for Trae Young. It looks like a wise decision to give up the draft capital for a star player. This deal looks probable because the Hawks are low on assets, as they got Murray last summer. They hoped for Trae and Murray duo to work, which unfortunately did not.
The Lakers have had "internal discussions" about hypothetical summer trade proposals for Trae Young, per @jovanbuha pic.twitter.com/5i57QZ6xTO

— Bleacher Report (@BleacherReport) May 23, 2023
Why would the Hawks let Trae Young go?
Trae's presence has been affecting the dressing room, and if that is one reason for trading him, they should absolutely do that for the exchange value they are getting for him. All three players they are getting apart from the draft picks are promising and would improve their roster. But their main aim would be to get the assets as they had spent nearly the same amount on Murray.
Trae Young on his podcast:

"You never know, the next day something crazy can come out, a big trade can happen, and who knows we could be the next team to get something." pic.twitter.com/0UsnmQQD7R

— . (@GTJGotNext) July 14, 2023
Why would the Jazz like to sign Trae Young?
If the Jazz are not worried about the locker room situation with Trae, and this deal looks doable. They can not keep all their assets to themselves and hope for a miracle. They got to make some moves and this is probably one of the best possible moves. The Jazz already have a good enough roster. Can they add Trae to it?
A lot of draft capital and a bunch of players they do not need for only one star player. The deal raises a lot of questions but it's on Jazz to use, and they can use it however they want. We'll keep you updated.