In the NBA, making judgments about players requires a substantial sample size to truly assess their performance. Rui Hachimura, previously with the struggling Washington Wizards, showed promise after joining the Los Angeles Lakers. But predicting his performance in the 2023-24 season remains uncertain. The Lakers might consider trading him for Jonas Valanciunas of the New Orleans Pelicans, contingent on how Hachimura fares.
Throughout the NBA, teams grapple with the challenge of having enough data to make pivotal decisions, particularly during the trade deadline. An underperforming team might wonder if half a season provides sufficient evidence that their strategies are failing. Conversely, a team on a hot streak must determine if they are genuine contenders for the NBA title.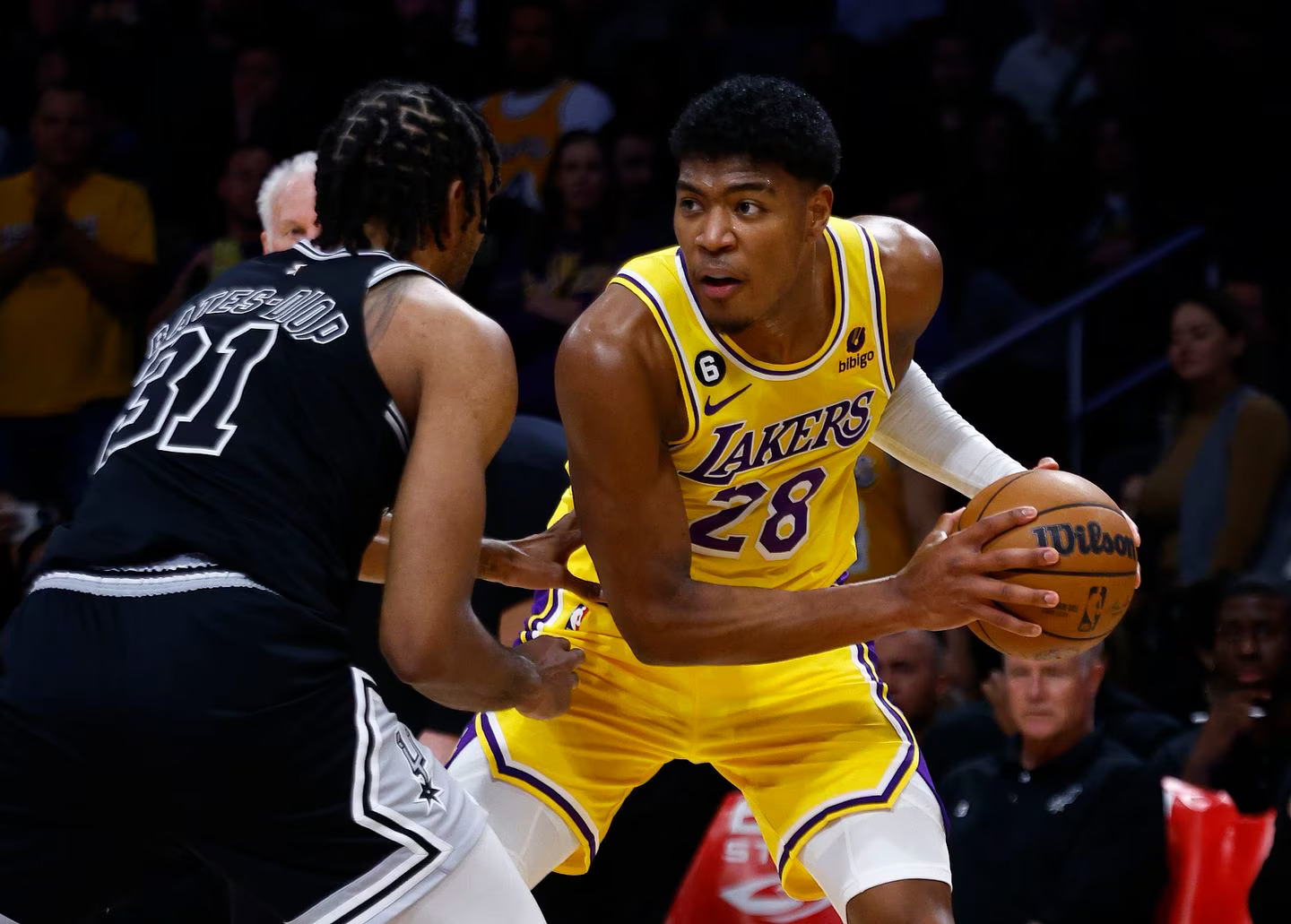 In the previous season, the Lakers made a bold move, parting ways with Russell Westbrook based on a significant sample of his performance. The decision proved beneficial as they made an impressive run to the Western Conference Finals. This year, they might contemplate making another major change to their roster.
"I was on a different team … and they weren't even going to make the playoffs. Now I'm here on the west coast in the Conference Finals. It feels crazy."

— Rui Hachimura on his trade to the Lakers pic.twitter.com/7GvFn4nj2L

— NBA on ESPN (@ESPNNBA) May 19, 2023
Rui Hachimura- Valaciunas Potential Trade Scenario
If the potential Hachimura-Valanciunas trade materializes, it would likely happen closer to the deadline since the Lakers recently extended Rui Hachimura's contract. Should the Lakers perform well, and Hachimura continues to contribute, they would be hesitant to let him go. If the Lakers struggle, and Hachimura's previous standout season appears unsustainable, Valanciunas could provide a better fit. His floor spacing would complement LeBron James' playmaking, and Anthony Davis' defensive prowess could compensate for Valanciunas' limitations.
For the Pelicans, the trade decision is more complex. Rumors suggest they desire a more versatile defensive big man, which Valanciunas does not fully embody. Hence, this trade may be a moot point if they find a better-suited player before the deadline.
The Pelicans' interest in Rui Hachimura hinges on his 2023-24 performance. If he underperforms but still shows potential, they might see value in acquiring a young wing on an affordable, long-term contract. They could address their need for a defensive big man later, making the decision dependent on Hachimura's sample size of performance.
In the ever-evolving NBA landscape, having enough data is crucial for teams to make sound decisions. The potential trade between the Lakers and Pelicans involving Rui Hachimura and Valanciunas represents a strategic maneuver, reliant on future performance and team dynamics.
Ultimately, the NBA is full of surprises and uncertainties. Making trades and roster decisions involves predicting the future and taking calculated risks. As fans, we eagerly anticipate how these moves will shape the league and the thrilling moments that lie ahead.