In the world of professional basketball, few stories are as captivating as the journey of Alex Caruso. The two-way guard left an indelible mark on the Los Angeles Lakers during their 2020 championship run, only to find himself donning a different jersey with the Chicago Bulls. Now, the latest trade proposal has ignited hopes of a reunion between Caruso and the Lakers faithful.
Alex Caruso's Potential Reunion with the Los Angeles Lakers
Caruso's initial stint with the Lakers was marked by his unrelenting energy and commitment on both ends of the court. He was an absolute menace! A role player who became a fan favorite, his contributions often extended beyond the stat sheet. The Lakers' triumphant 2020 championship campaign saw Caruso emerge as a key figure, showcasing his defensive prowess and timely contributions that earned him a place in the hearts of Lakers fans worldwide.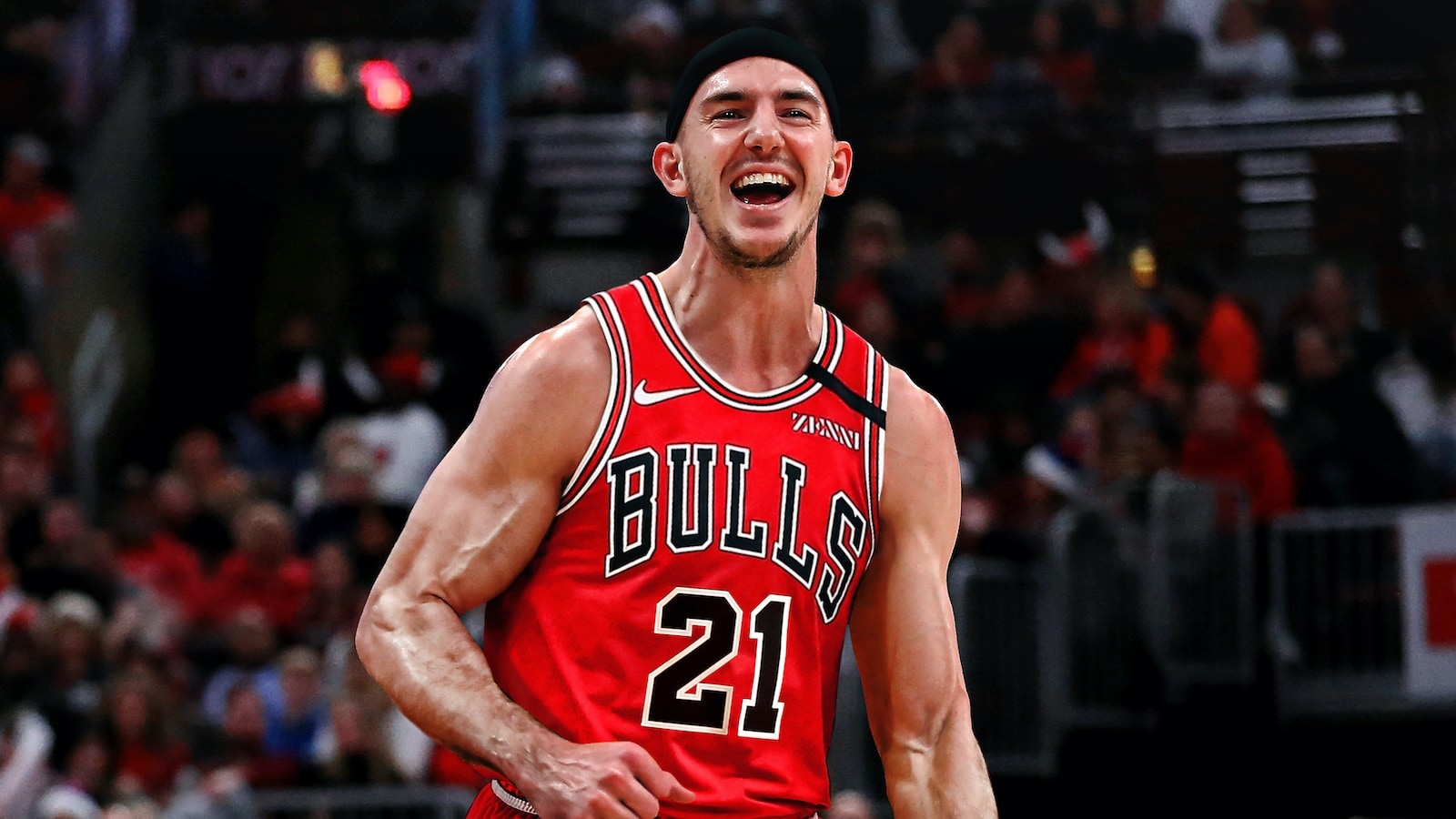 However, the narrative took an unexpected turn when Alex Caruso was traded to the Chicago Bulls. This move presented him with a new challenge, a chance to prove his mettle in a different environment. And prove himself, he did. With determination and a work ethic that matched his talent, Caruso embraced his role with the Bulls, further establishing his reputation as a versatile player capable of making an impact on any team.
2020 LEBRON ASSISTS BY TEAMMATE
(REGULAR SEASON)
1. Anthony Davis – 184
2. Danny Green – 77
3. KCP – 76
4. Kyle Kuzma – 75
5. JaVale McGee – 73
6. Avery Bradley – 70
7. Dwight Howard – 45
8. Alex Caruso – 22
9. Troy Daniels – 17
10. Quinn Cook – 11
11. Rajon Rondo – 11
12. Jared… pic.twitter.com/e7Eo3duWyf

— Lakers Lead (@LakersLead) August 14, 2023
Trade Proposal between Lakers and Bulls
Now, a proposed trade is sparking excitement among fans and analysts alike. NBA writer Lee Tran has put forth a trade scenario that would bring Alex Caruso back to the Lakers. The proposed trade would see the Lakers receive Alex Caruso, while the Bulls would acquire Jalen Hood-Schifino, Max Christie, and a 2024 Second-Round Pick. This trade speculation has garnered attention, especially considering Alex Caruso's previous success with the Lakers.
K.C. Johnson of NBC Sports Chicago suggests that Caruso's trade value remains high, with playoff teams expressing interest in his services. Johnson notes that if the Bulls underachieve and enter "sell mode" during the upcoming season, Caruso could once again be on the trading block.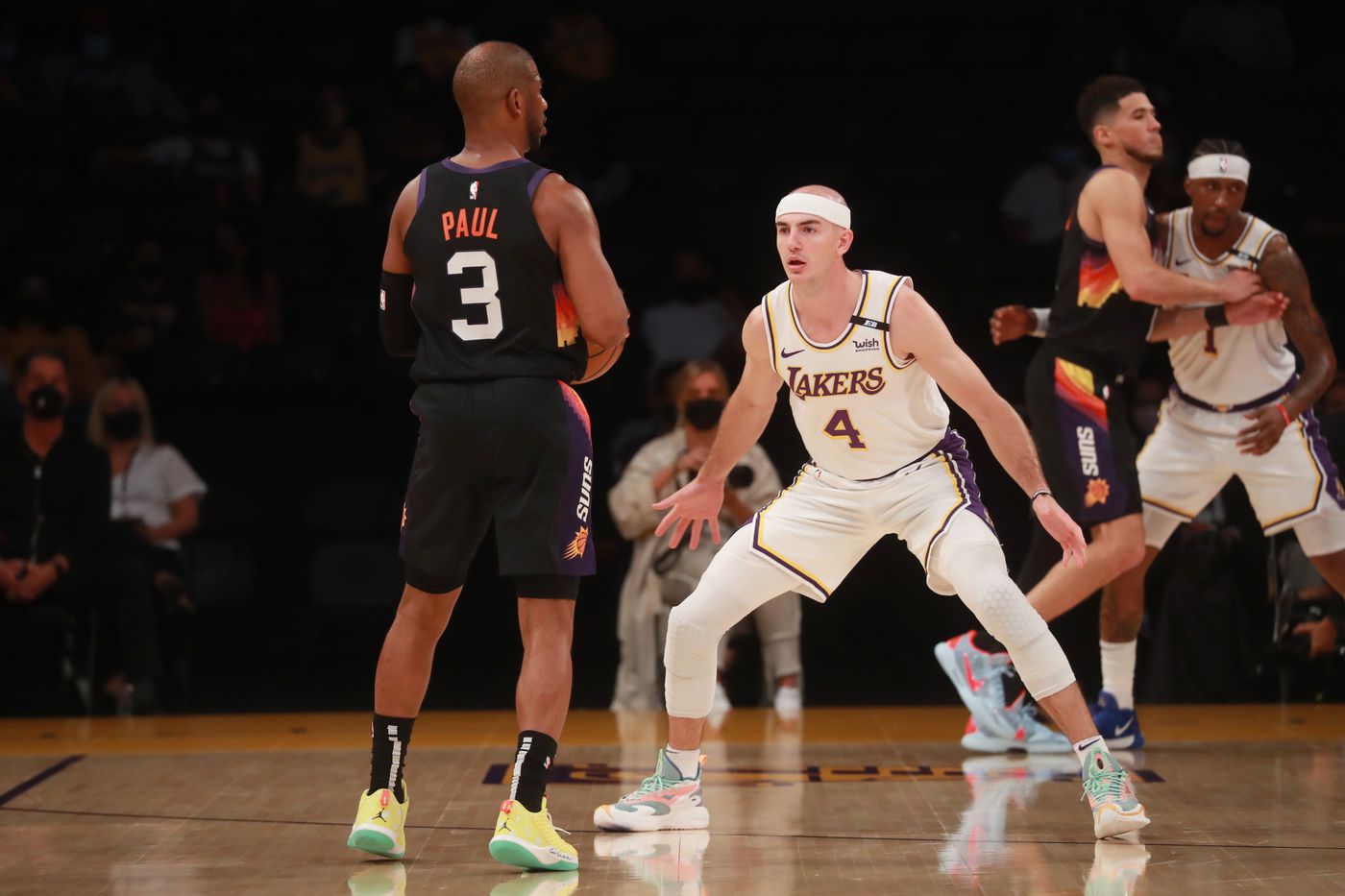 Caruso's journey is a testament to his resilience and adaptability. His contributions on the court, combined with his off-court impact, have solidified his place as a valuable asset in the NBA. As the 2023-24 season approaches, the anticipation of a potential reunion between Caruso and the Lakers adds another layer of intrigue to the evolving NBA landscape.
Whether the trade proposal comes to fruition or not, one thing remains certain: Alex Caruso's journey is a story of determination, growth, and the enduring bond between a player and the fans who have come to love and appreciate his game. As the basketball world watches and waits, one can't help but wonder if we might see Caruso donning the purple and gold once more, ready to create new memories and chase further glory on the court.