The Chicago Bulls forward and guard Alex Caruso might get traded to the Los Angeles Clippers this summer. Alex had one of the best seasons of a defensive guard in NBA history. His presence in a squad allows the team to think out of the box and experiment with their defense.
Alex played a total of 67 games for the Bulls last season and averaged 5.6 points, 2.9 assists, 2.9 rebounds, and 1.5 steals per game. Currently, no defensive guard comes close to Alex in the whole league. Should the Clippers acquire him? Here is all the information you need about the trade between the Chicago Bulls and the Los Angeles Clippers involving Alex Caruso.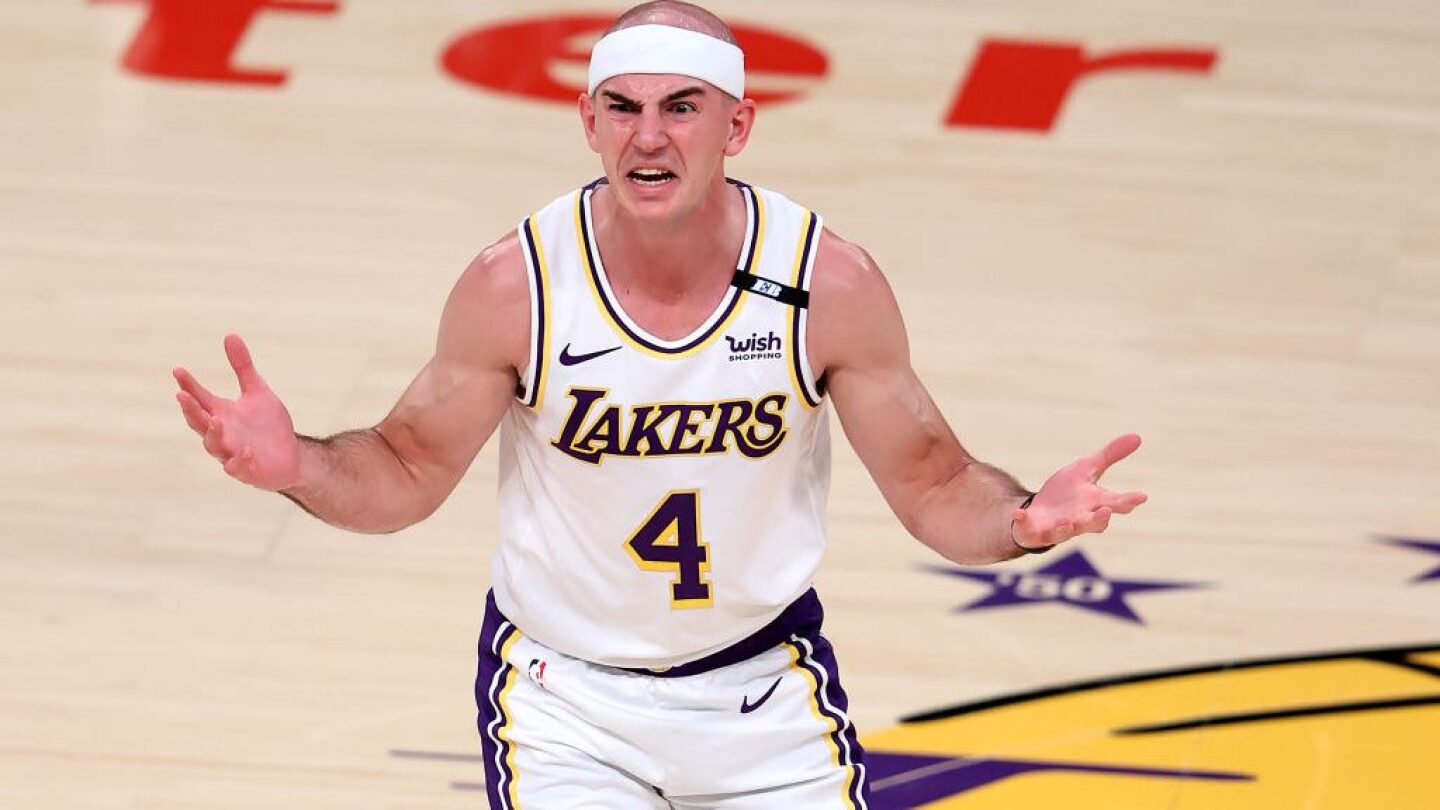 What would the Clippers offer for Alex Caruso?
The Clippers are expected to offer Robert Covington along with a 2029 first-round pick in exchange for Alex Caruso. Hand-checking was disallowed recently, and that has put team defense over solo defense. Teams tend to keep versatile wings who can guard different positions and help a lot at defending. Covington is one of those players, and the Lakers should be scratching their heads over if they are ready to part ways with him.
Alex Caruso has requested a trade out of Chicago, per @wojespn

His list of preferred trade destinations include the Lakers, Warriors, and Nuggets. 👀🔥 pic.twitter.com/tRIZ4xnfaY

— NBACentel (@TheNBACentel) July 30, 2023
Why would the Clippers like to sign Alex Caruso?
Although Covington is a great versatile defensive wing, the Clippers could not afford to give him enough playtime due to a number of similar players of the same profile. This would push them to trade him off for their own benefits and if throwing in a draft pick with him brings a star guard, they would not mind it all. The addition of Alex would make the Clippers the best defensive team in the NBA on paper.
The #Lakers could trade the 17th pick & Mo Bamba to the #Bulls for Alex Caruso.

The Bulls worked out several first-round prospects and look to squeeze their way into the draft. pic.twitter.com/hn24Vd0Nfw

— Die-Hard Chicago Bulls Fans (@DieHardCBfans) June 23, 2023
Why would the Bulls trade-off Alex Caruso?
The Bulls are in their rebuilding phase, they did not do well last season, and they do not have anybody but themselves to blame for it. They know that Alex can not win them the title single-handedly, and they are likely to trade him for rebuild purposes.
The Clippers are giving more than what Alex is valued at in the market. The Bulls should accept the offer. Will the Clippers be able to land Alex? We'll keep you updated.