Zach Lavine, the Chicago Bulls guard, might play for some other team next season courtesy of the continuous efforts by his current team to trade the 28-year-old. After the last season, the Bulls clarified that they didn't want to rebuild and they would be strengthening the squad in the offseason.
With the NBA trade window comes the evergreen trade rumors, and Zach LaVine is one of those players who is linked to a team or two in every trade season. Zach Harper's report suggests that the Bulls are trying to trade the American professional this summer. Here is all the information you need about Zach's situation with the Bulls!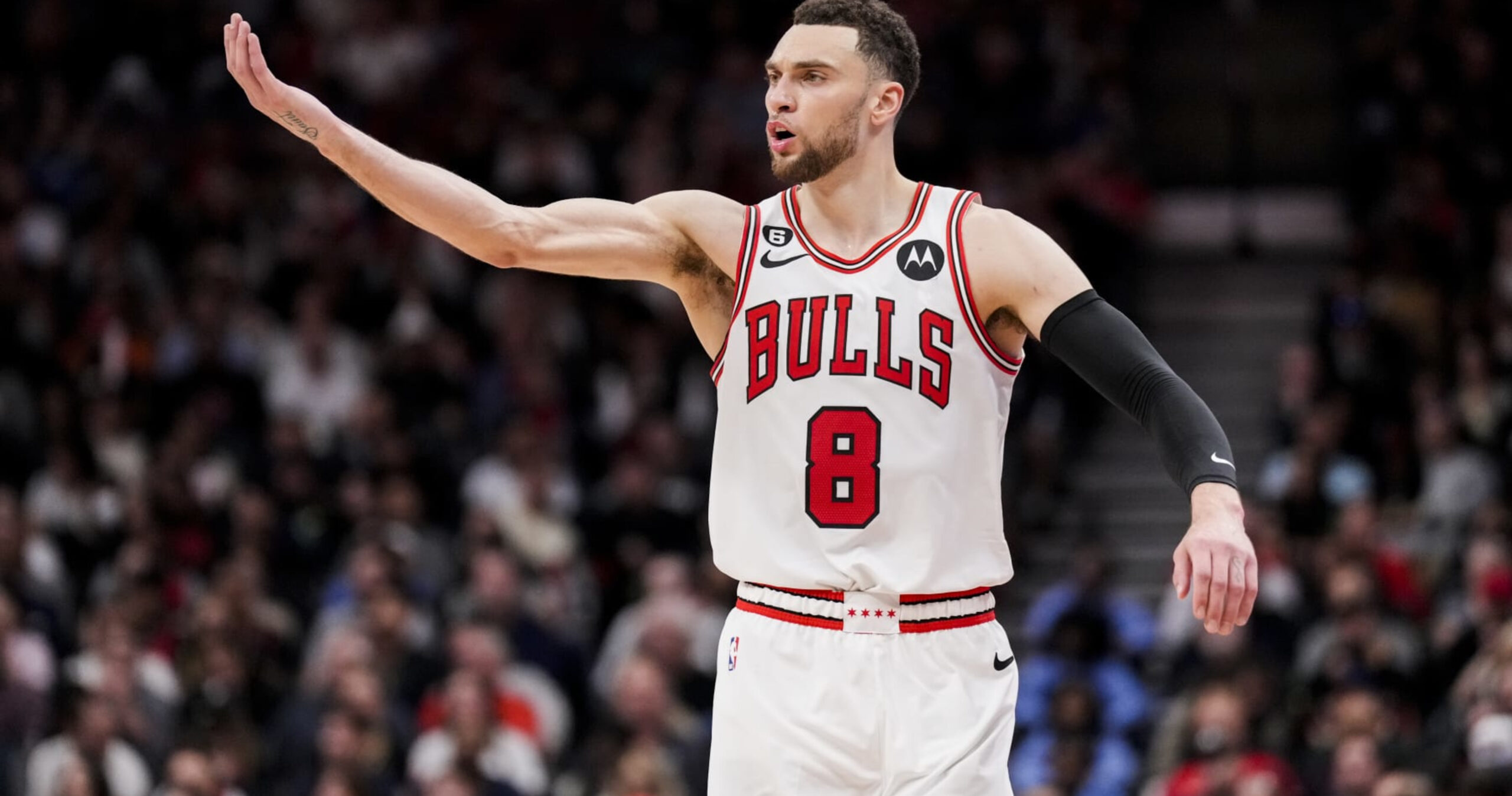 How are things between Zach LaVine and the Bulls?
After the Bulls made it clear that they were not going into the rebuilding phase, they supported their statement by making those changes which strengthened their squad. A supermax extension was signed by Zach LaVine last summer, and everybody thought that it was probably the end of Zach LaVine trade rumor. But guess what? His trade rumors are still floating in the market.
Zach LaVine and his camp are against a trade to the Knicks, per @SBondyNYDN pic.twitter.com/nCQZEXYK9A

— Bleacher Report (@BleacherReport) June 23, 2023
How did Zach LaVine perform last season?
In his sixth season with the Bulls, Zach played a total of 77 games. He averaged 24.8 points and 4.2 assists per game. Along with that, he also managed to have 4.5 rebounds per game with 48.5 percent field goals and 37.5 percent 3-pointers. He was one of the most crucial players for the team, with a total of 1913 points.
The Knicks "made contact" with the Bulls about a Zach LaVine trade, but Fred Katz reports that the asking price was deemed "giant." #NBAFreeAgency pic.twitter.com/XdLkTBPt4g

— OutOfSightSports🚀™️ (@OOSSports) July 22, 2023
What did Zach Harper say about Zach LaVine?
Harper speculated that the Bulls are trying to move LaVine out and are currently analyzing the offers and probable trade destinations for him. He said that the Bulls are considering playing with a team that didn't perform well. He added that with Lonzo Ball sidelined for the entire year, they don't have the required supporting cast. Lavine's departure will determine how the retooling happens, Harper concluded.
The trade is going to take some time as the Bulls are still looking for a destination for their star. But since the Bulls are determined to do so, it ought to happen. We'll keep you updated.