The Chicago Bulls guard and forward Zach LaVine will likely be acquired by the Philadelphia Sixers this offseason. The Sixers traded their star guard James Harden to the Los Angeles Clippers as per his request, and now they are set to replace him with the assets they have got. Zach has been in trade rumors for a long time, and the player recently said that trades are a part of the business and players get shuffled every now and then. Will the Sixers be able to acquire him?
Zach has been doing great this season and has averaged 22.5 points, 2.3 assists, and 4.4 rebounds this season. He scored a career-high 51 points against the Detroit Pistons a couple of weeks back. His arrival would surely make the Sixers better offensively. Will the Sixers spill all of their assets on Zach? Here is all the information you need about the trade between the Philadelphia Sixers and the Chicago Bulls involving Zach LaVine.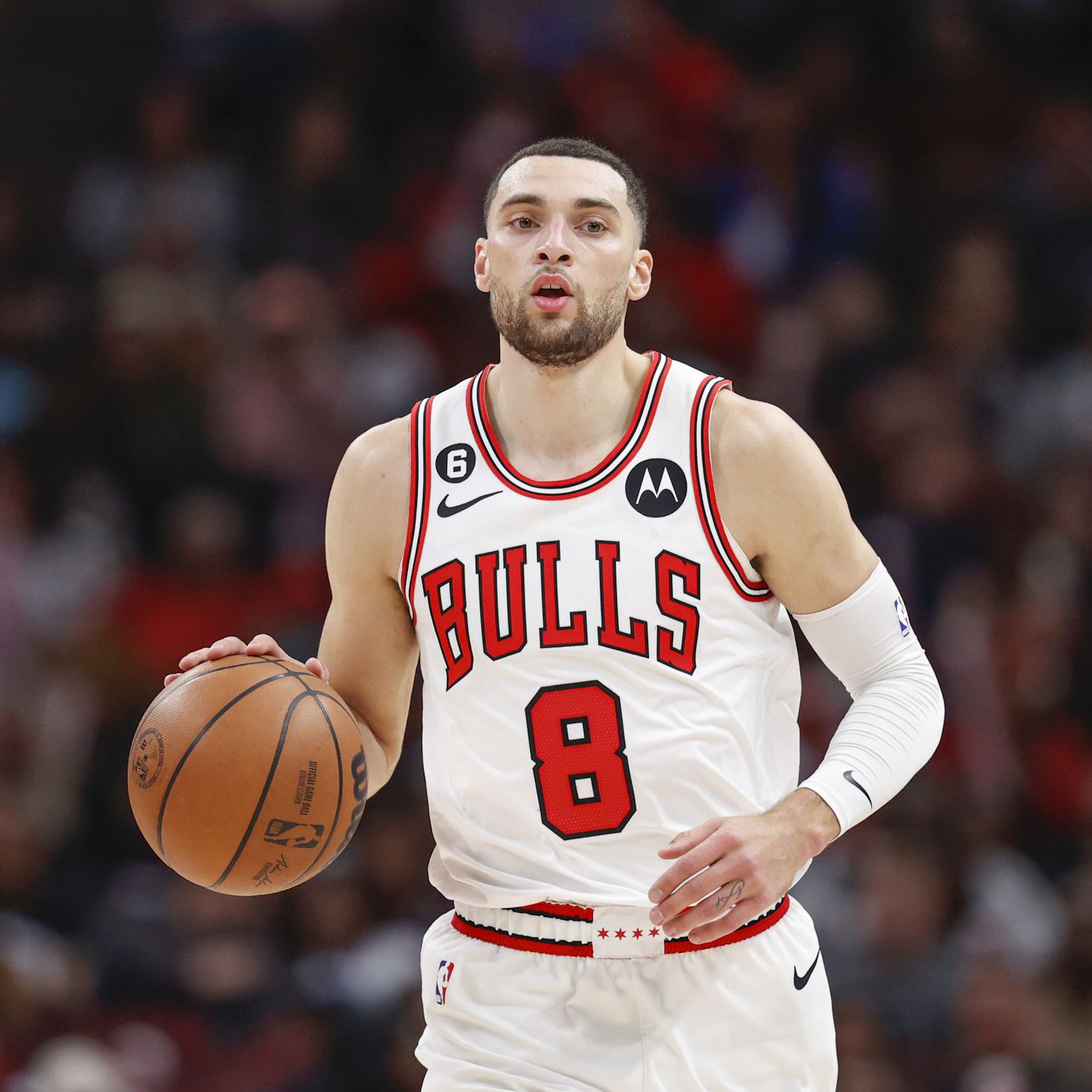 What would the Sixers offer for Zach LaVine?
The Sixers are expected to offer Marcus Morris, Nicolas Batum, Robert Covington, and one first-round pick each from the years 2026,2028 and 2029 in exchange for the Bulls' #8. Other teams have also shown interest in the player, but the Bulls have high demands for their player, and only the Sixers are looking like a serious contender for him at the moment.
17 points (5-6 3FG) in the 1st half 🔥@ZachLaVine | #SeeRed pic.twitter.com/8kRhgJmwW6

— Chicago Bulls (@chicagobulls) November 2, 2023
Why would the Sixers like to sign Zach LaVine?
The reigning MVP, Joel Embiid, might ask for a trade since he thinks that Harden's departure has made the Sixers weaker. Since the Sixers do not want to part ways with their star center, they are looking for someone whose arrival can convince Embiid to stay. Zach looks like a perfect fit for the same.
"There are already rumbles in circulation that the #Sixers could pursue trades for the likes of O.G. Anunoby or Zach LaVine … Though, it wouldn't surprise me if Morey, knowing his history, has even loftier secret targets."

— Philly Sixers Galaxy (@sixers_galaxy) November 5, 2023
Why would the Bulls trade-off Zach LaVine?
The Bulls is speculated to rebuild this season, and if they do so, they would prefer getting assets in return for their star players. This deal gives them three decent players and three draft picks, which is enough to serve their purpose.
How far would the Bulls go this season? Will the Sixers manage to keep Embiid? We'll keep you updated.