The Chicago Bulls' forward and guard Alex Caruso might get acquired by the Boston Celtics this offseason. The Celtics had to part ways with Marcus Smart since they felt that Kristaps Porzingis would be more valuable to them than him. They would like to replace Smart, and for that, they would have to find an equally capable man. The Bulls have what the Celtics probably need.
The Texas A&M Aggies product played 67 games last season and averaged 5.6 points, 2.9 assists, and 2.9 rebounds per game last season. He made it to the All-Defensive team this season. Can the 29-year-old change the Dynamics of the Celtics? Here is all the information you need about the trade between the Chicago Bulls and the Boston Celtics involving Alex Caruso.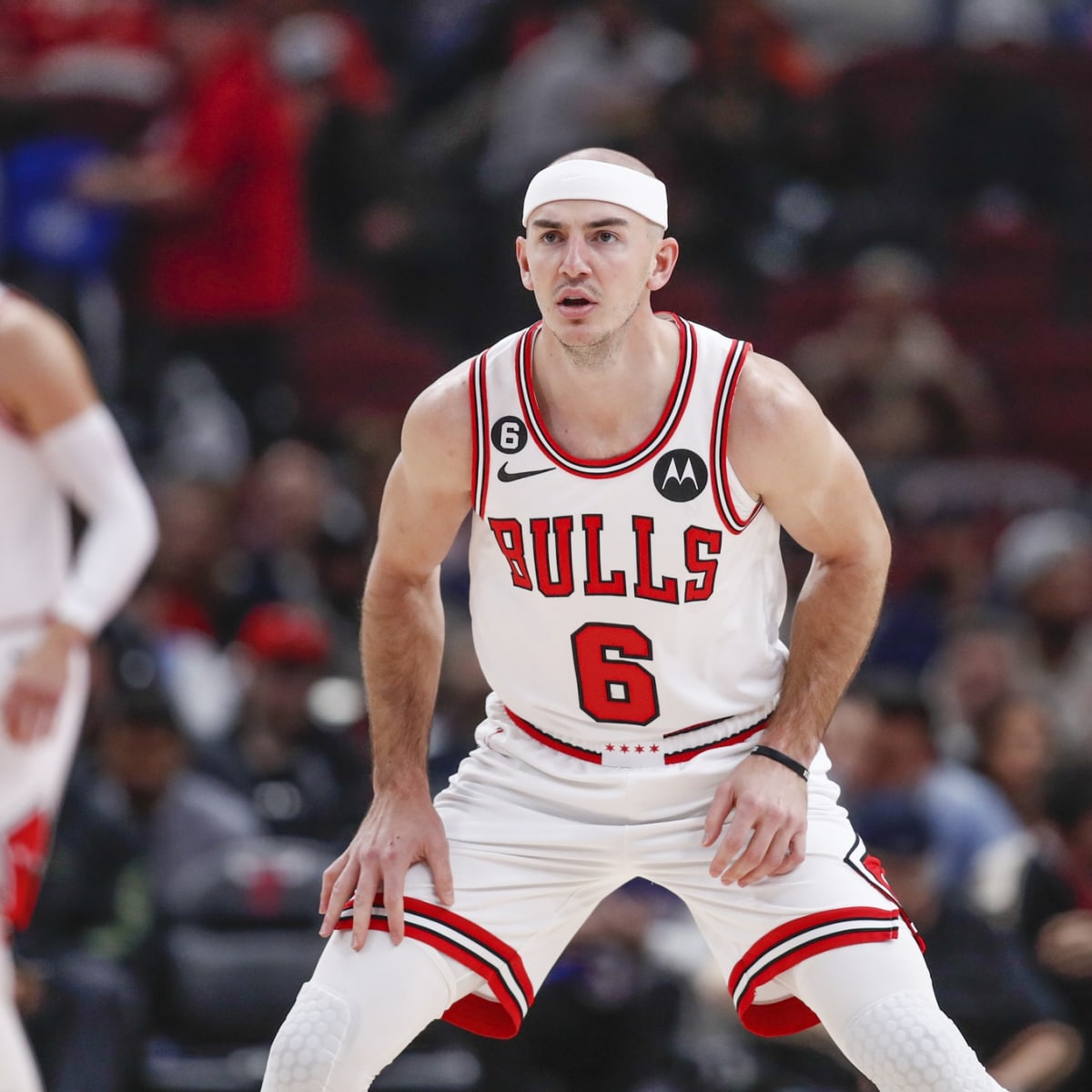 What would the Celtics offer for Alex Caruso?
The Celtics might offer Malcolm Brogdon, Payton Pritchard, and a first-round pick in exchange for Lonzo Ball and Alex Caruso. Marcus has now moved to the Memphis Grizzlies. We are way ahead of the time when players used to spend a large part of their careers in one team and moved to other teams either for experiments or huge contracts at the end. The Celtics might be desperate to land the Bald Mamba.
Alex Caruso is a name to keep an eye as a potential offseason trade target for the Suns.

New Suns head coach Frank Vogel said this about Caruso in 2021:

"He's certainly one of our best players. That's the simplest way to put it."

Caruso is under contract with Chicago through… pic.twitter.com/WKTIdh5SVG

— Evan Sidery (@esidery) June 2, 2023
Why would the Bulls trade-off Alex Caruso?
The Bulls will not receive the services of Lonzo Balls in the upcoming season, and that is why they are in dire need of a player to fill his shoes. This deal provides them with two decent point guards in the form of Brogdon and Pritchard, but the gold in this deal is the draft pick, which the Bulls will land in this deal.
The #Lakers could trade the 17th pick & Mo Bamba to the #Bulls for Alex Caruso.

The Bulls worked out several first-round prospects and look to squeeze their way into the draft. pic.twitter.com/hn24Vd0Nfw

— Die-Hard Chicago Bulls Fans (@DieHardCBfans) June 23, 2023
Why would the Celtics like to sign Alex Caruso?
The Celtics are looking for players to give their already strong roster some finishing touches. The 23-year-old American who is often called Carushow would be a perfect fit for the profile the Celtics look forward to having. They can wait for Lonzo to heal and use his services later, or they can use him as an asset as well.
Will the Celtics pull this off, considering they have just given the most expensive extension in NBA history? How much will the unprotected draft pick help the Bulls? We'll keep you updated.

https://nbaanalysis.net/2023/08/29/nba-trade-rumors-boston-celtics-chicago-bulls-alex-caruso-jayson-tatum-jaylen-brown-demar-derozan-nikola-vucevic-proposal-news/