The Phoenix Suns' DeAndre Ayton center is likely to get traded to the Dallas Mavericks this offseason. Both teams are looking forward to making some huge changes to their roster before the start of the next season. Even though both teams want to make different changes altogether, they can find a middle ground that benefits both of them.
The Mavericks would like to land talented players, while the Suns would go for quality since they already have their stars aligned on the roster. The Suns can send Ayton to the Maverick for a good enough exchange value. This would help both teams improve. Here is all the information you need about the trade between the Phoenix Suns and the Dallas Mavericks involving DeAndre Ayton.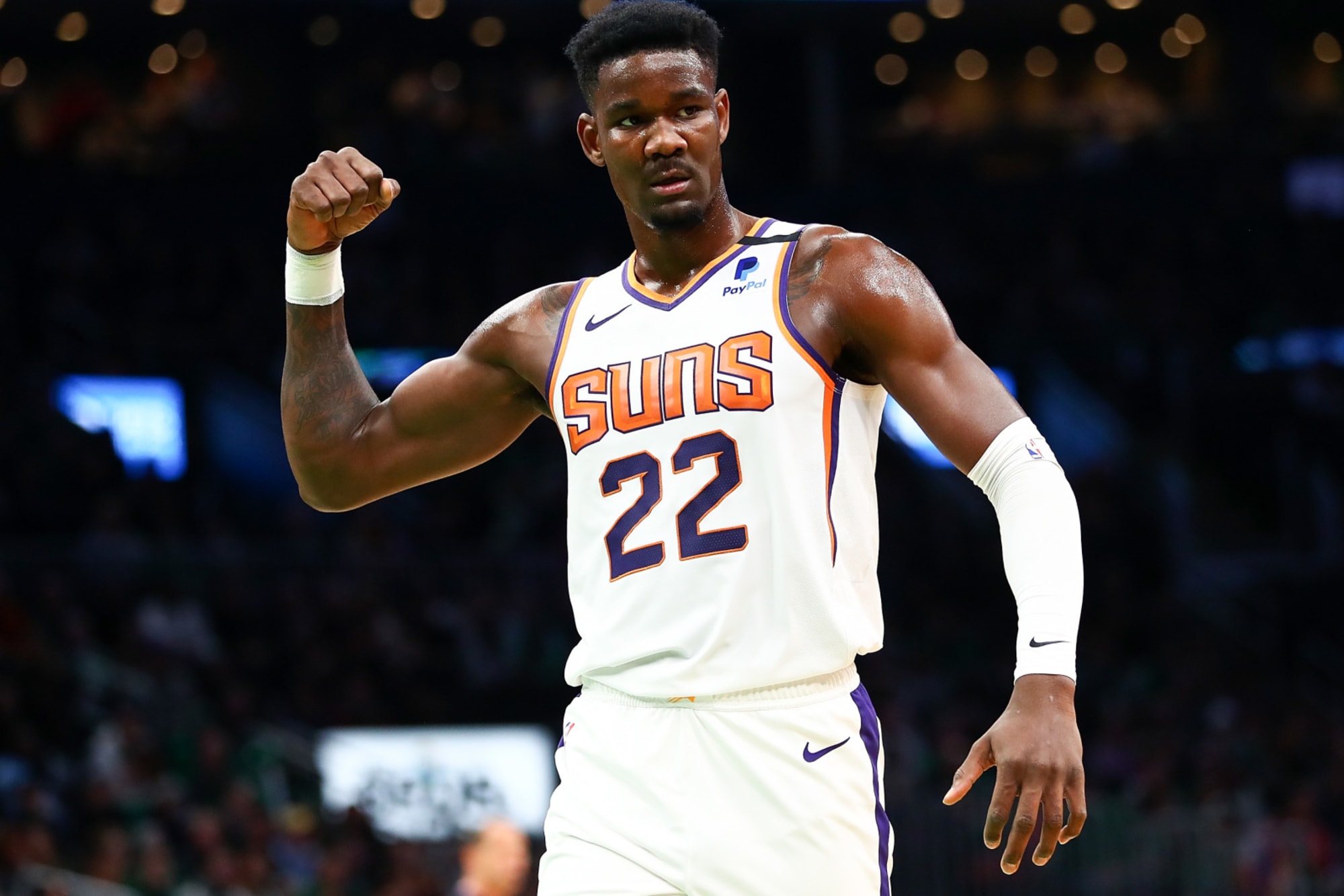 What would the Mavericks offer for DeAndre Ayton?
The Mavericks can send Tim Hardaway, JaVale McGee, and Christian Wood in exchange for DeAndre Ayton. Both teams want to compete next season, and this trade gives both of them what they actually need. The Mavericks would get a center who is worthy enough to start for them, while the Suns would be able to increase the depth of their roster after getting three players from this deal.
The Suns are unlikely to trade Deandre Ayton, per @Gambo987 pic.twitter.com/MfuXvrgVu8

— NBACentral (@TheDunkCentral) June 23, 2023
Why would the Phoenix Suns let DeAndre Ayton go?
The Suns can compete this season even without signing anybody, they are doing this deal so as to prevent any mishappening, precisely an injury, from ruining their whole season. They have got Kevin Durant, Devin Booker, Bradley Beal already, and Ayton. A departure is needed to fix their salary cap issues, and Ayton is a player they can give up on. The return value can be used for rotation.
A trade between Phoenix and Dallas that was discussed:

Mavericks receive:
Deandre Ayton

Suns receive:
Tim Hardaway Jr.
Richaun Holmes
JaVale McGee

Suns declined.

"The talks with Dallas were not going to furnish Phoenix with any future first-round draft compensation but… pic.twitter.com/p69L6u5hUH

— NBACentral (@TheDunkCentral) June 27, 2023
Why would the Mavericks like to sign DeAndre Ayton?
The Mavericks do not need a player for rotation. They need starters. Ayton can be the missing piece for them. He had great stats for the Suns last season. He averaged 18 points, 1.7 assists, and 10 rebounds per game. He is a solid rim protector and a finisher.
The deal helps both teams and deals like this takes very less time to go through. How long would the Suns and the Mavericks take to get it done? We'll keep you updated.