Pascal Siakam Trade: In a recent intriguing twist of NBA trade speculations, one writer has proposed a blockbuster deal that could reshape the landscape of the league. Tyler Watts, an NBA analyst from Fansided's "Clipperholics," has suggested that the Los Angeles Clippers should consider acquiring Pascal Siakam from the Toronto Raptors by trading away Paul George. This potential trade scenario is generating a lot of buzz among basketball enthusiasts.
Pascal Siakam on how to stop Steph Curry: " Once those other guys went down we we just triple teamed curry, it's not that those other guys aren't good I just don't want curry getting 50" 😂😂 pic.twitter.com/Gk8tV95I2t

— Japanese Jafar 🧛🏾 (@Bantonappp) August 16, 2023
As Watts delves into the dynamics of this proposal, he points out that the Toronto Raptors find themselves at a crossroads. With Pascal Siakam entering the final year of his contract and the team facing the challenge of rebuilding after missing the playoffs, the decision-makers in Toronto must weigh their options carefully. Should they invest in Siakam long-term and build around him, or explore a rebuild?
This trade proposal could potentially offer a win-win situation, with Paul George joining the Raptors to provide elite scoring and versatility, while Siakam brings his youth, size, and prime potential to the Clippers' roster.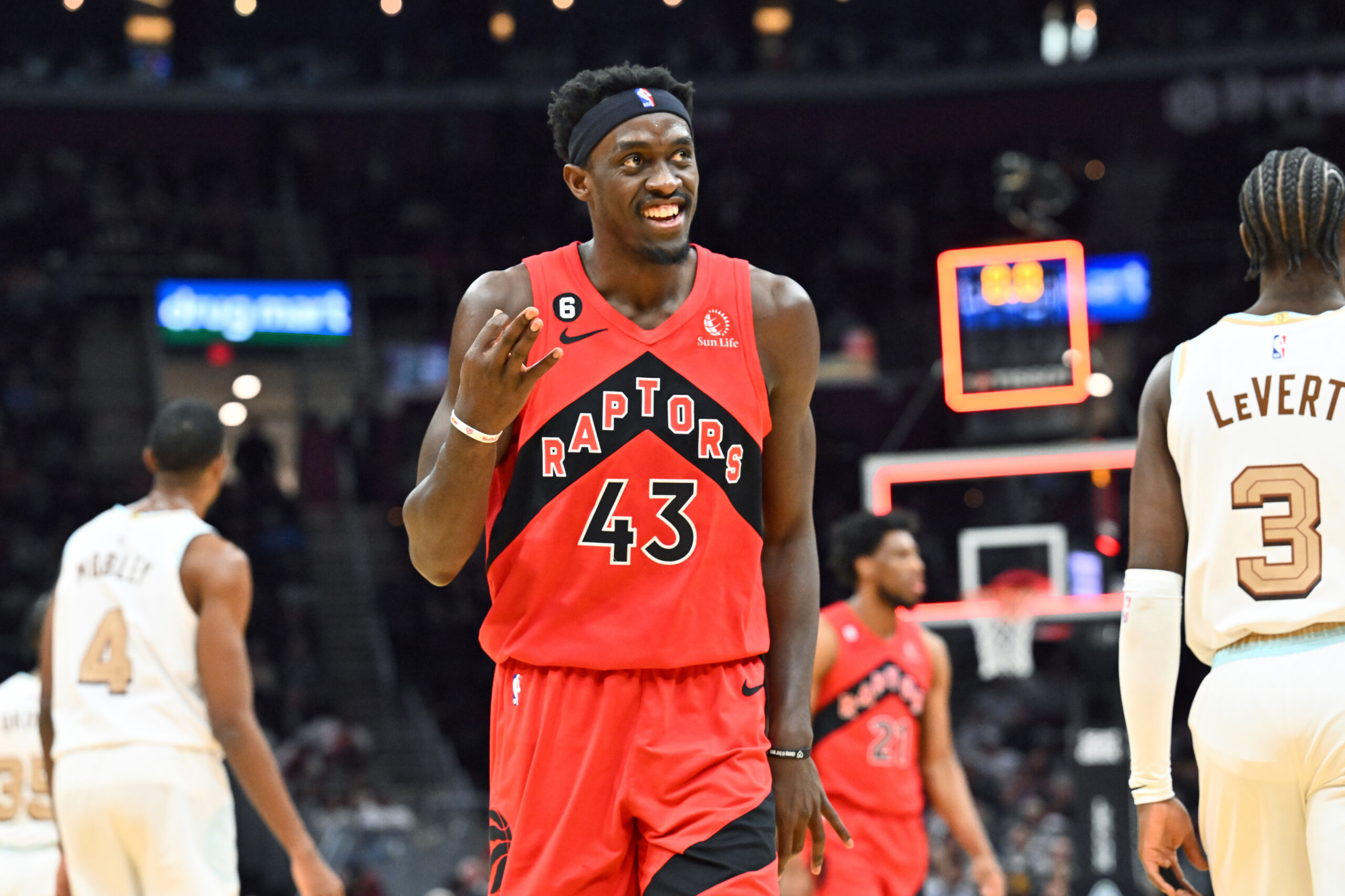 Pascal Siakam is a Hot Commodity on the Trade Market
Pascal Siakam's trade availability has stirred interest among several NBA teams, but there's a caveat—Siakam has made it clear that he won't sign an extension with a team that trades for him. He holds the option to sign a 30 percent salary cap deal, either as an extension now or as a free agent next offseason. The Raptors are eligible to offer Siakam a maximum contract extension of four years, amounting to at least $192 million.
Siakam's credentials on the court are impressive. He averaged 24.2 points, 7.8 rebounds, and 5.8 assists during the last season, showcasing his multifaceted skills. With a shooting accuracy of 48.0% from the field, 32.4% from beyond the arc, and 77.4% from the free-throw line, Siakam has proven himself as one of the premier forwards in the NBA.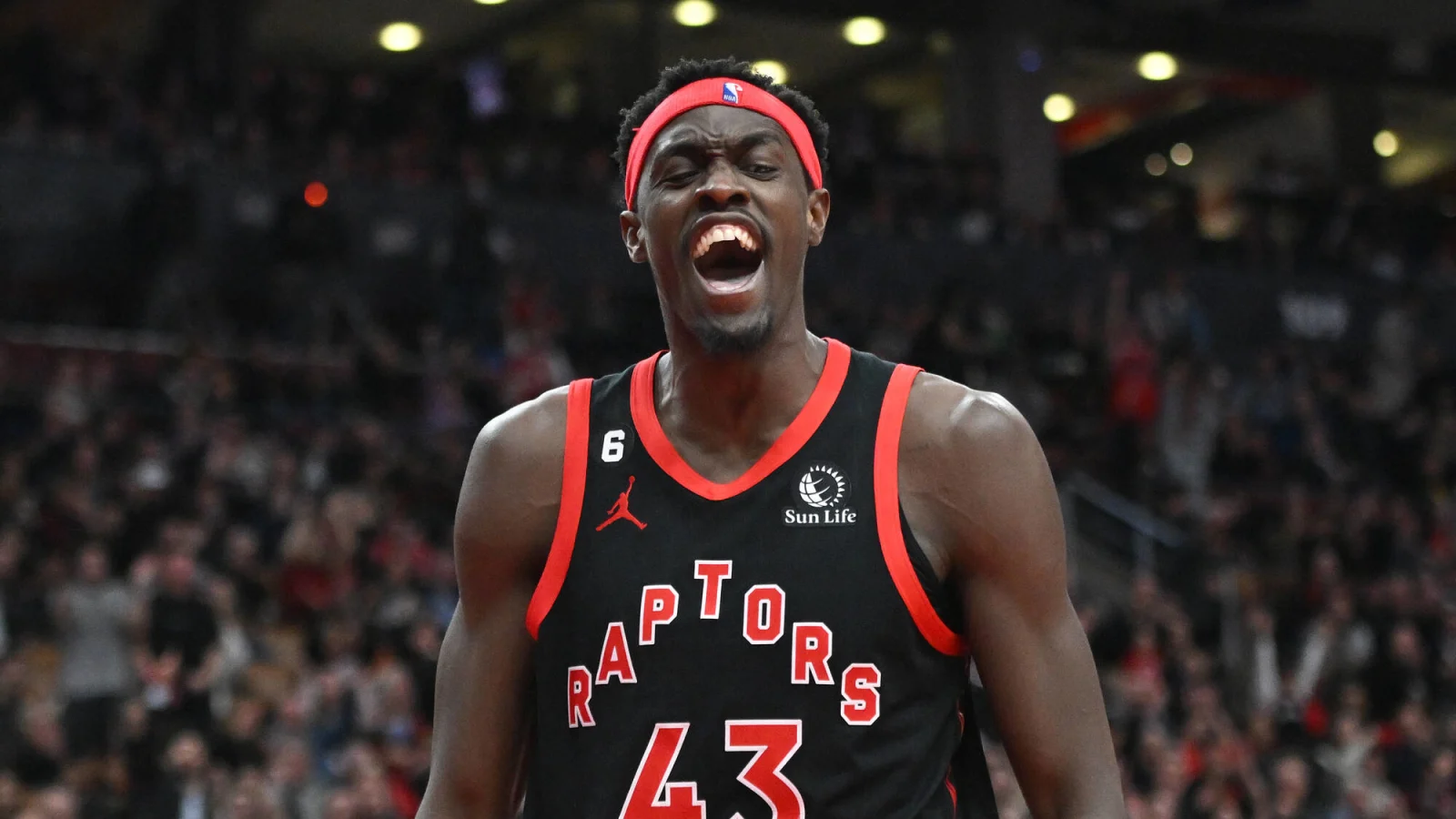 Siakam's journey from his Douala hometown to becoming an integral part of the league cannot be overlooked. A vital piece of the Raptors' 2019 NBA championship victory, he also earned the Most Improved Player of the Year Award for the 2018-19 season.
Interestingly, Siakam and Clippers' superstar Kawhi Leonard have a shared history of success, having clinched the 2019 NBA title together. The prospect of these two stars reuniting in Los Angeles adds an extra layer of intrigue to the trade proposal.
The proposed blockbuster trade involving Pascal Siakam and Paul George has ignited fervent discussions among basketball enthusiasts. As the NBA landscape continually evolves, the potential impact of this trade could reverberate across the league, reshaping team dynamics and setting the stage for a new era of competition.