The San Antonio Spurs' Keldon Johnson might get traded to the New York Knicks. The Spurs suffered a lot last season, and as compensation, they landed Victor Wembanyama, who is being tagged as the heir of LeBron James. Where can the Spurs head from here?
Now they have two options, they can build their roster around Victor and hope for the best, or they can take a few shots at the Lottery. Rebuilding is tiresome, and the Spurs would like to choose the latter option. They can let go of Johnson in the process, do the Knicks have enough interest in him? Here is all the information you need about the trade between the San Antonio Spurs and the New York Knicks involving Keldon Johnson.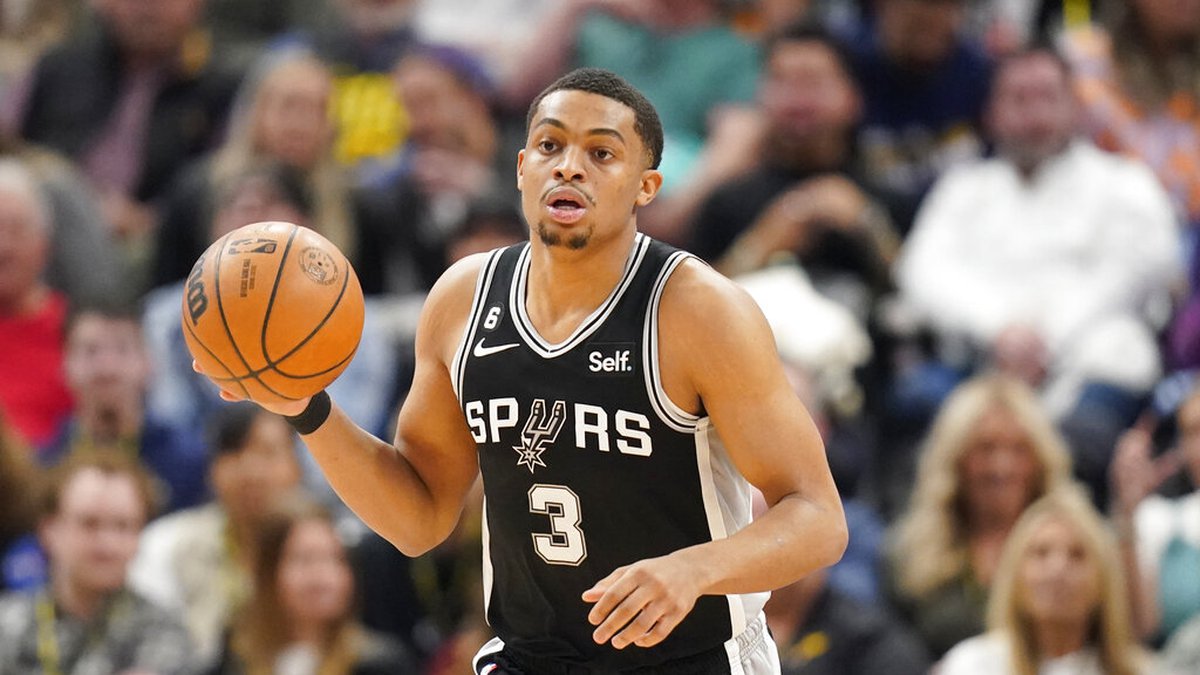 What would the Knicks offer for Keldon Johnson?
The Knicks can offer Evan Fournier and one first-round pick each from the years 2026 and 2028 in exchange for Keldon Johnson. Some people even called the NBA lottery rigged when the Spurs landed Victor, probably because he is a Spurs fanboy, the Spurs are popular in his country, and the team also has some of his countrymen. Victor would need support and Spurs would need assets to make it happen. This deal does enough for both.
3. CLEVELAND/SAN ANTONIO 3-way trade

CLE receives:
– PG Damian Lillard
– 2028 1st Round pick (via SAS)

POR receives:
– SF Keldon Johnson
– PF Jeremy Sochan
– SF Isaac Okoro
– C Zach Collins
– 3 2nd Rd picks (via SAS)

SAS receives:
– PG Darius Garland

— Pro Sports Outlook (@PSO_Sports) July 1, 2023
Why would the Spurs let Keldon Johnson go?
As we said earlier, the Spurs are looking forward to lottery picks, apart from that they are getting Fournier who might not be as good as Johnson but can get the job done. The Johnson trade also makes sense because the Spurs have Devin Vassell who is a very similar player. Not only this trade gives them variations, but also increases their chances of getting a better pick at the lottery.
"… be a great teammate, be a great person, and always respect your elders…" 😃

Keldon Johnson said if there's one thing he can leave with you – it's the importance of being an all around great person 🫶 pic.twitter.com/7a2YHb7SLl

— Spurs Way (@spurs_way) July 26, 2023
Why would the Knicks like to sign Keldon Johnson?
Tanking has worked for the Knicks earlier as well when they were trying to sign Zion Williamson but landed RJ Barrett instead and succeeded in competing for the time being. They have done well enough without Victor. Adding a few players might help them cross the last few hurdles as well.
Will it be a good idea to leave the future of the team in the lottery? Can Johnson fix the Knicks? We'll keep you updated.