The Detroit Pistons' forward, Bojan Bogdanovic, is expected to get traded to the Dallas Mavericks this offseason. The Mavericks failed to make it to the playoffs even though they had the likes of Kyrie Irving and Luka Doncic on their roster. They would like to make some changes to the roster so as to qualify for the further rounds and win the title eventually.
The Pistons finished in last position in the Eastern Conference last season. They would prefer trading Bojan now so as to get a better return for the player, which they would need to make some improvements for their squad as well. The Mavericks have had their eyes set on Bojan for a long time now. Can they land him this summer?
Here is all the information you need about the trade between the Dallas Mavericks and the Detroit Pistons involving Bojan Bogdanovic.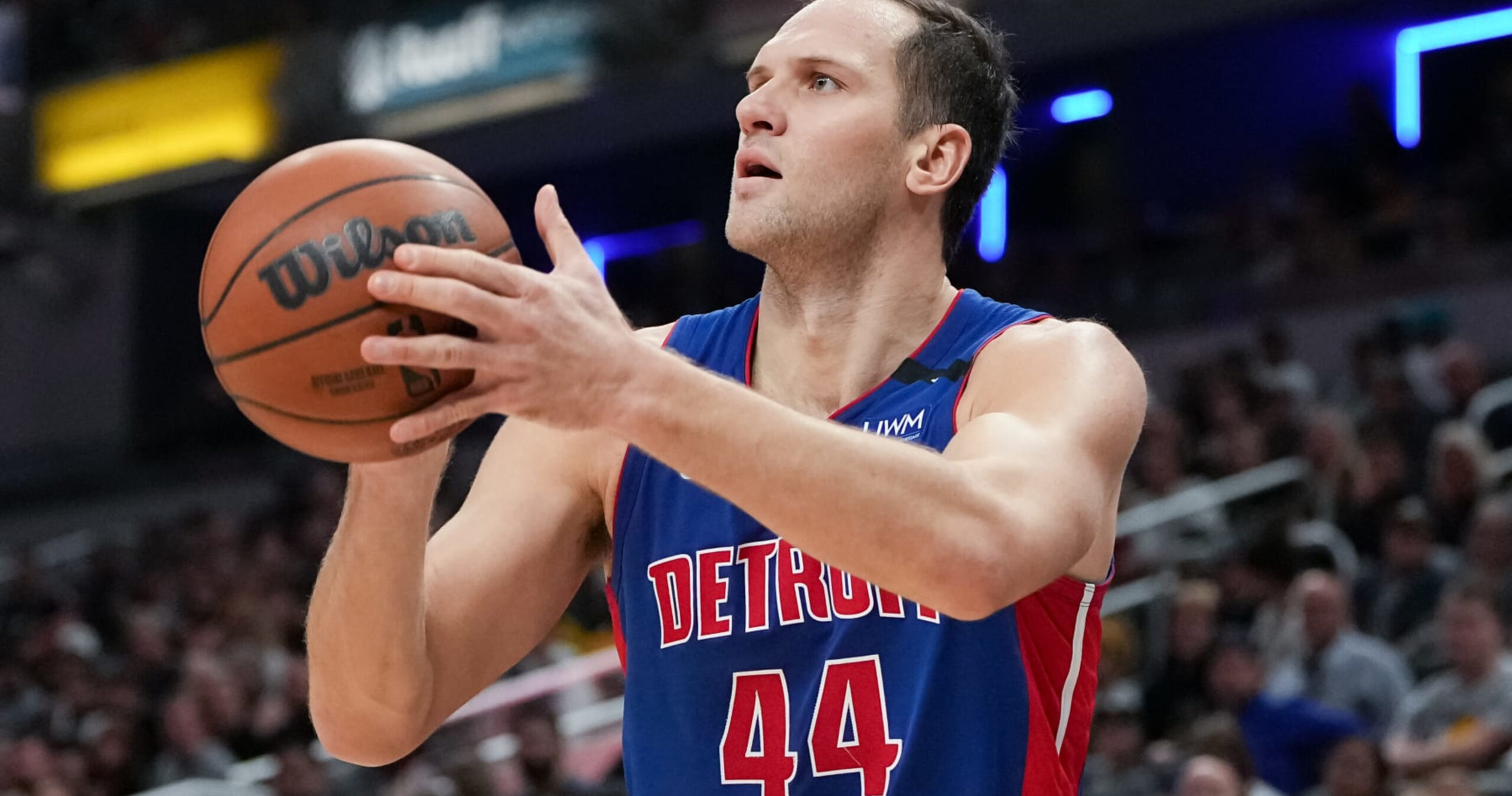 What would the Mavericks offer for Bojan Bogdanovic?
The Mavericks are likely to offer Tim Hardaway, Josh Green, and one second-round pick each from the years 2025 and 2028 in exchange for Bojan Bogdanovic. The Pistons want much more than this. They expect a first-round pick and a few second-round picks in exchange for their star. But this deal looks lucrative as well. Will the Pistons agree to this, or are they going to hold their position?
The Pistons and Mavericks discussed a trade centered around Bojan Bogdanović, Killian Hayes, Tim Hardaway Jr. and JaVale McGee, per @tim_cato

"League sources say that the talks were sturdy enough to discuss a potential trade framework—Bogdanović and Killian Hayes coming to… pic.twitter.com/Qor5qFvn1m

— NBACentral (@TheDunkCentral) July 14, 2023
How did Bojan Bogdanovic perform last season?
In 2022, Bojan Bogdanovic signed a 2-year / $39,032,850 contract with the Detroit Pistons, including $22,000,000 guaranteed and an annual average salary of $19,516,425.
The veteran played a total of 59 games for the Pistons last season and averaged 21.6 points per game last season while shooting 41.1 percent three pointers, 88.4 percent from the free throw line and 48.8 percent from the field. He also managed to have 2.6 assists and 3.8 rebounds per game. The Mavericks know how good of a player Bojan is, and they would like to acquire him this summer.
Tim Hardaway Jr. and the Mavericks 10th overall pick for Pistons Bojan Bogdanovic is a trade that could be in play, per @DraftExpress pic.twitter.com/qrSIyGRInZ

— NBA Retweet (@RTNBA) June 14, 2023
Why would the Mavericks like to sign Bojan Bogdanovic?
Bojan is a brilliant shooter and will be a great addition to the Mavericks who already have a strong squad. Bojan along with Luka Doncic, might lead the Mavericks to a championship as well. His stats are impressive, and the Mavericks are already all in for signing him.
The package which the Pistons expect for their player is a bit too much. Will they agree for less, or will the Mavericks have to wait to land Bojan? We'll keep you updated.