Damian Lillard's trade has constantly created a buzz this NBA Trade season. Lillard is one of those NBA athletes who is much loved, and that is why his trade and rumors around it are always making it to headlines. The most recent news is how Lillard seems to be rigid with his trade request to the Miami Heat to the point of inconsideration to any other teams.
The problem is the Portland Trail Blazers couldn't come to a conclusion with the Miami Heat because what Miami could offer the Blazers doesn't work well for them. Trail Blazers' Scoot Henderson seems to be incompatible with anyone Miami can offer.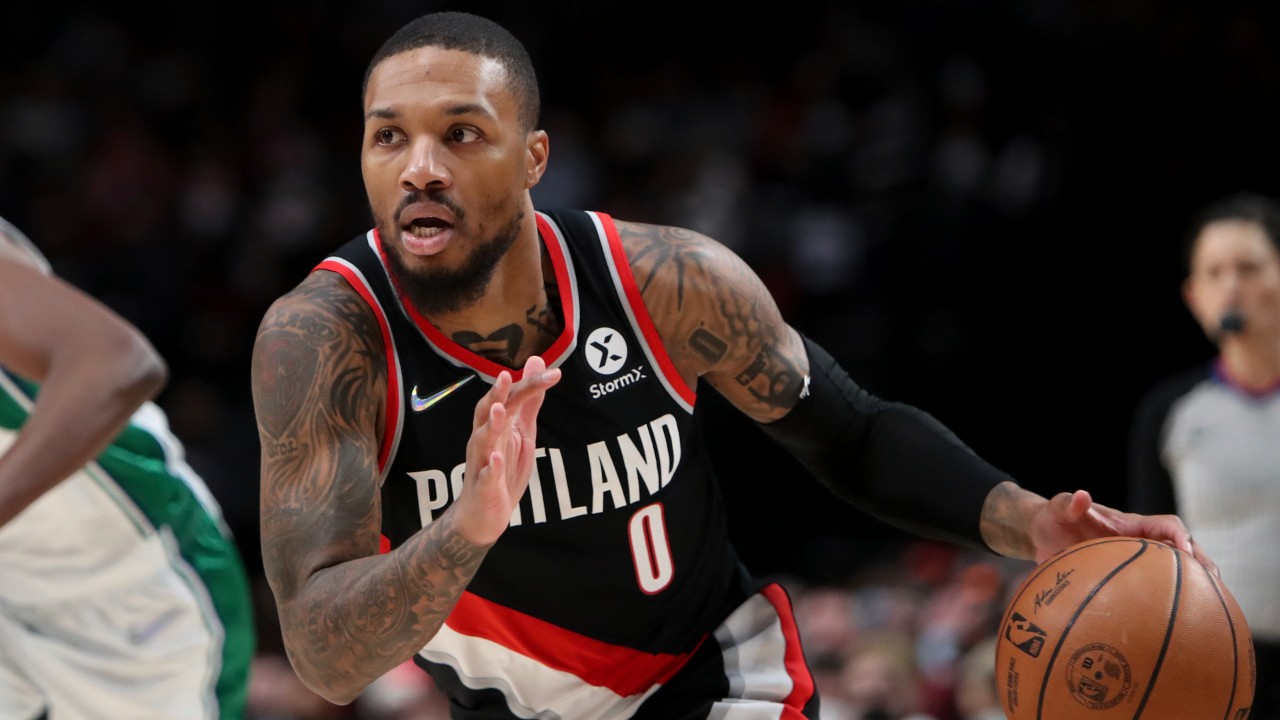 The Celtics' Pursuit and Lillard's Affinity for Miami
This gives the Boston Celtics an opportunity to pursue Damian Lillard. They could offer Jaylen Brown for the trade, who hasn't extended his contract this offseason, but it is hard to do so if Lillard keeps pursuing the Heat.
The Celtics' have already made major trade decisions, such as trading Marcus Smart for Keistals Porzingis. Jayson Tatum still has two years left in this contract, but it has been said very often that Jaylen Brown and Jayson Tatum don't go well together, so it makes a lot of sense that the Celtics may swap one of the two major players of the team for better performance.
So, it is pretty clear that the Celtics need Lillard, and they might find a perfect fit for him in the team. On top of it, if Lillard and Miami somehow make the trade work somehow, it can cause significant problems for them since Boston would be facing Miami in the postseason.
Monday: Celtics and Brown are optimistic. Lillard only wants Miami. Portland wants more.

Tuesday: Celtics and Brown are optimistic. Lillard only wants Miami. Portland wants more.

Wednesday: Celtics and Brown are optimistic about a deal getting done. Lillard only wants Miami.…

— PattyJ (@PattyJahnks) July 13, 2023
What appears to be the Long Due Outcome of this Tussle For Damian Lillard?
It appears that the Blazers are trying to keep Lillard at least till the beginning of training camp while trying to negotiate with Miami.
Miami needs to find a team to trade Tyler Herro with to go forth with Lillard's trade. Until then, we will all need to wait and see what happens next.