The Chicago Bulls' guard and forward Zach LaVine is likely to get traded to the Brooklyn Nets this summer. The Nets had the likes of Kevin Durant and Kyrie Irving on their roster and James Harden as well at some point. But that is a thing of the past. Now, the Nets have put their faith in Mikal Bridges. He has proved that he is worthy of every responsibility given to him.
Zach played 77 games for the Bulls last season and averaged 24.8 points, 4.2 assists, and 4.5 rebounds per game. The Nets would like to have somebody like him in their squad to take some load off the shoulders of Mikal. Can they land him this summer? Here is all the information about the trade between the Chicago Bulls and the Brooklyn Nets Involving Zach LaVine.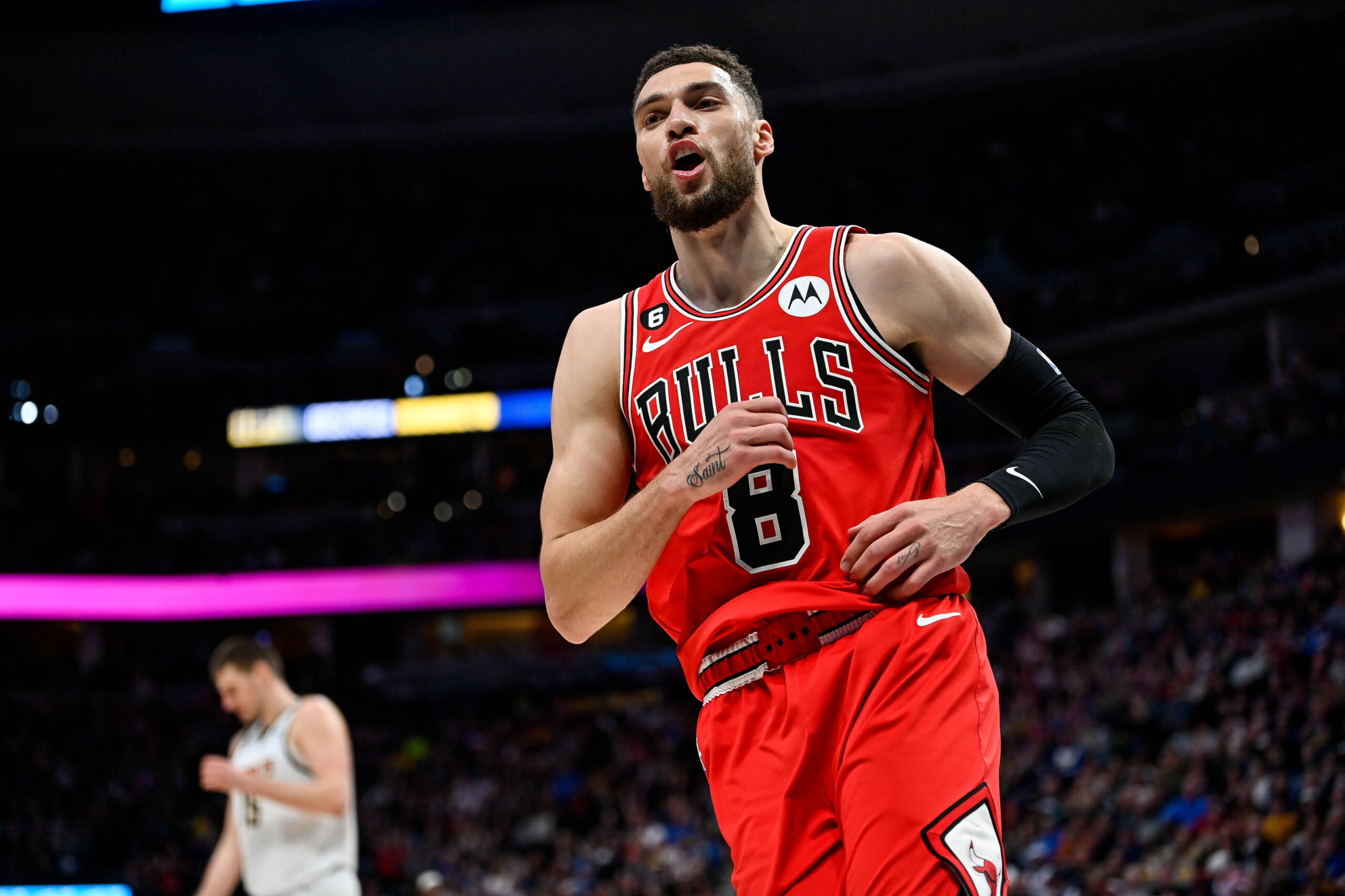 What would the Nets offer for Zach LaVine?
The Nets can offer Ben Simmons and a first-round pick each from the years 2025,2027,2029 and 2030 in exchange for Zach LaVine. Although the Nets had to part ways with their stars, it gave them the freedom to trade players and assets. But did the Nets do it intentionally to have this flexibility? Do they prefer making trades over keeping star power? Looks unlikely. Only the management knows.
The #Bulls should make a run at 'disgruntled' #Sixers Joel Embiid who now removed 'Philadelphia' from his profile.

Bulls Trade: Zach LaVine, 2027/2029 1st round picks, pick swaps.

Sixers Trade: Joel Embiid pic.twitter.com/HvtmvZ4NrE

— Die-Hard Chicago Bulls Fans (@DieHardCBfans) August 15, 2023
Why would the Nets like to sign Zach LaVine?
The Nets might have got the flexibility they were looking for, but they are not as strong as they were. They can not afford to make mistakes anymore and now some good signings are needed to make things better for themselves. Zach is one player they should target and since they have a lot of draft capital to spend, they would love to get him. He would compliment Mikal with his offense creation ability.
James Harden 'no longer wants to play for Philadelphia and has no plans of taking part in training camp,' per @sam_amick

76ers ended trade talks earlier today 😳 pic.twitter.com/GRGcLQsvix

— Bleacher Report (@BleacherReport) August 13, 2023
Why would the Bulls let Zach LaVine go?
The Bulls are getting 5 draft picks in this deal, and that would be enough for them to rebuild. They are also very rigid when it comes to trades, and this deal would give them the flexibility that the Nets possess as of now. But can they afford to part ways with their star?
Will the Bulls risk it all for the flexibility? Are they going to make the same potential mistake that the Nets did? We'll keep you updated.