The Philadelphia Sixers' forward Tobias Harris might get traded to the New York Knicks this summer. The Sixers are in a mess right now. Their star, James Harden, is set to leave the team, and there are speculations that Joel Embiid might ask for a move as well if it happens. It looks like the Sixers would need to rebuild yet again pretty soon.
Harris played 74 games for the Sixers last season and scored 14.7 points per game. He also managed to have 2.5 assists and 5.7 rebounds per game in the same span. The Sixers can trade him off in an attempt to strengthen their squad while they rebuild. The Knicks have shown interest in signing him. Can they land him in New York? Here is all the information you need about the trade between the Philadelphia Sixers and the New York Knicks involving Tobias Harris.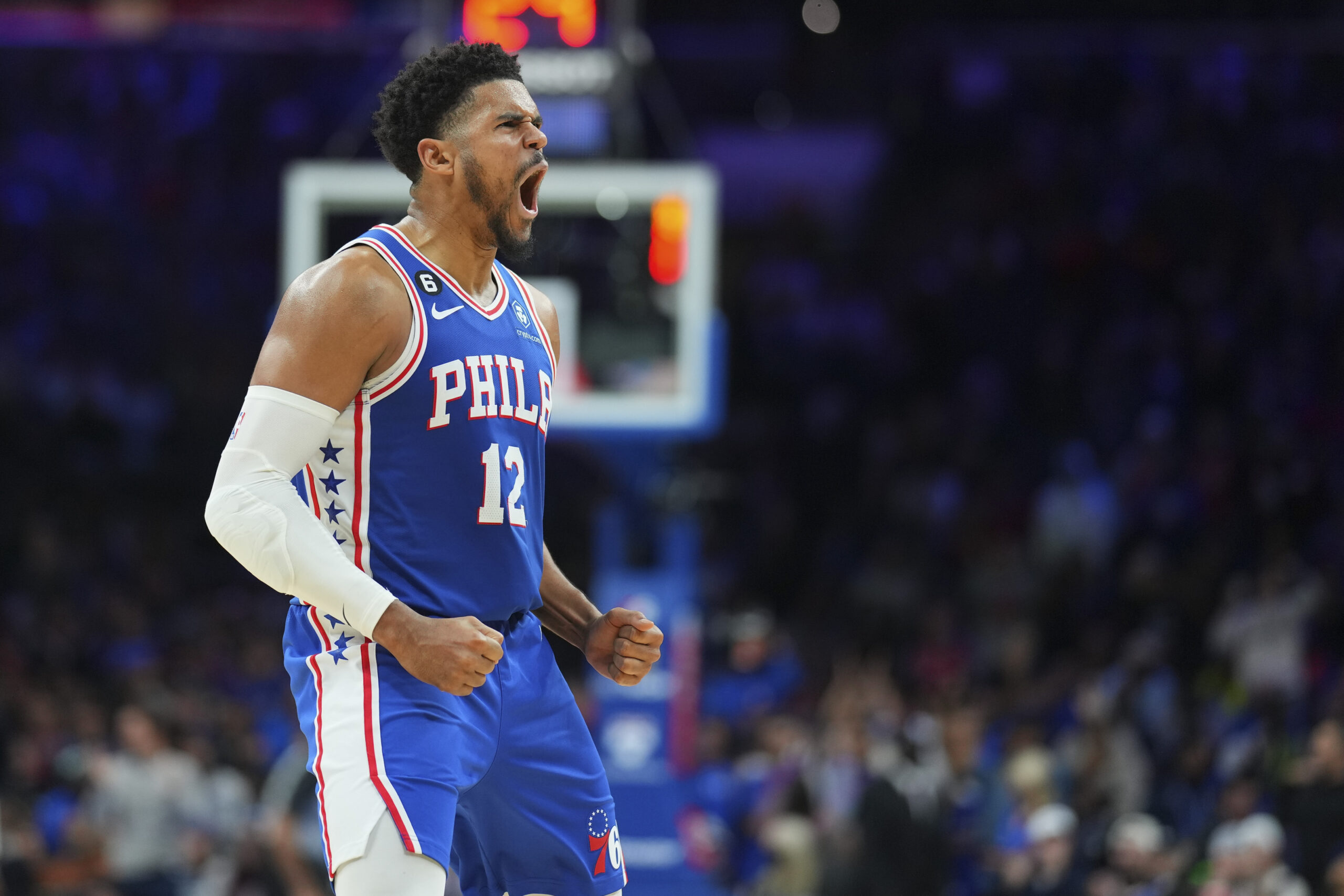 What would the Knicks offer in exchange for Tobias Harris?
The Knicks are expected to offer Evan Fournier, Donte DiVincenzo, and Isaiah Hartenstein in exchange for Tobias Harris. The Knicks have suffered a lot. They failed to land stars like Zion Williamson, Kyrie Irving and Kevin Durant. However, they signed Jalen Brunson, who took them to the second round of the playoffs. Harris might help them to make the last leap.
Tobias Harris: "Trade speculation … Casual Sixers fans, they'll trade me for a Crumbl cookie."

(via @NBCSPhilly)pic.twitter.com/iMSdDdq74I

— Dime (@DimeUPROXX) June 27, 2023
Why would the Knicks like to sign Tobias Harris?
The Knicks are getting a brilliant player for three players they do not need. Harris would team up with Robinson and Randle to give the Knicks quality in shooting and defense. The Knicks may think it over to decide the players they want to part ways with, but they would love to do this deal.
"I don't think anything is moving right now on a Tobias Harris trade. Right now he's not a major player on the board around the NBA. Things can change but there's nothing really to keep an eye on at this moment."

– Jake Fischer on a potential Tobias Harris trade pic.twitter.com/JyAdQP41Vr

— Sixerdaily (@Sixerdaily) June 21, 2023
Why would the Sixers let Tobias Harris go?
The Sixers are doing it to increase the depth of their roster. Although they will lose a quality player, they can use Fournier as a substitute offensive guard. Hartenstein can be an option if Embiid leaves. The Sixers will have to wait and see what their stars decide before they go ahead with this trade.
Will the Sixers be able to convince Harden to stay so as to avoid losing the reigning MVP? Who will the Knicks send away for Harris? We'll keep you updated.