Obi Toppin is emerging as a significant force in the NBA, particularly after joining the Indiana Pacers. His journey from a backup player for the New York Knicks to playing a key role in Indiana highlights the dynamism and unpredictability of careers in professional basketball. Toppin's story is not just about talent and athleticism; it's a tale of perseverance, growth, and seizing opportunities.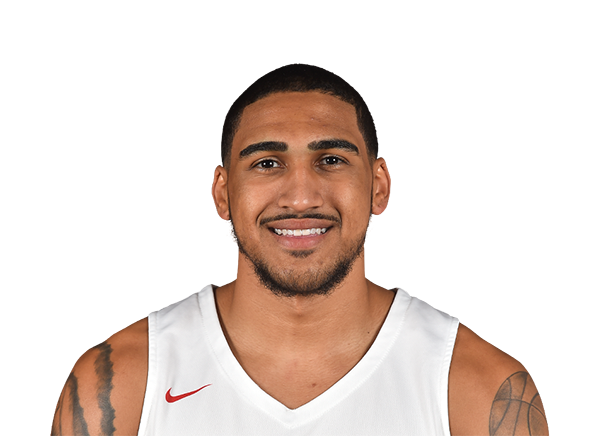 The Early Struggles and Breakthrough
Obi Toppin's early days were marked by limited playing time with the Knicks, a situation that many budding talents face in the highly competitive NBA landscape. Despite showing flashes of brilliance, Toppin struggled to find his footing in a team where opportunities were scarce. However, his patience and hard work paid off when he was traded to the Indiana Pacers, a team more aligned with his need for extended playing time and a bigger role.
Toppin's Path to NBA Stardom
Toppin's path to the NBA was unconventional yet inspiring. With no Division I offers post-high school, he attended Mt. Zion Prep, where he blossomed both physically and skill-wise. Choosing Dayton University over other major colleges, Toppin's talent became undeniable. His standout performances in college, culminating in the Naismith Player of the Year award, paved his way to the NBA.
Drafted by the Knicks and the Challenge of Limited Minutes
The New York Knicks, amidst a rebuilding phase, drafted Toppin, a move that was initially met with excitement. However, the presence of Julius Randle, a star in his own right, and Coach Tom Thibodeau's preference for experienced players, meant Toppin's time on the court was limited. Despite this, Toppin displayed exceptional athleticism, participating in the NBA Slam Dunk contest and showcasing his scoring prowess whenever given the chance.
OBI TOPPIN WENT REVERSE ON JOEL EMBIID 😮‍💨 pic.twitter.com/2aj5UuTe1x

— NBA on ESPN (@ESPNNBA) November 13, 2023
Statistical Overview of Toppin's Knicks Tenure
During his time with the Knicks, Toppin's statistics were a mixed bag. He averaged 7.0 points and 3.0 rebounds per game with a field goal percentage of 49.2%. His 3-point shooting was a weak point, with only a 32.5% success rate. These numbers, while modest, hinted at the potential that Toppin possessed, waiting to be unleashed with more playing time.
A New Chapter with the Indiana Pacers
The trade to Indiana marked a turning point in Toppin's career. The Pacers, unlike the Knicks, provided Toppin with a starting role and the much-needed extended minutes on the court. His impact was immediate and profound. In his first 11 games with the Pacers, Toppin has started all games, averaging over 22 minutes per game with 11.1 points on a remarkable 61.7% shooting.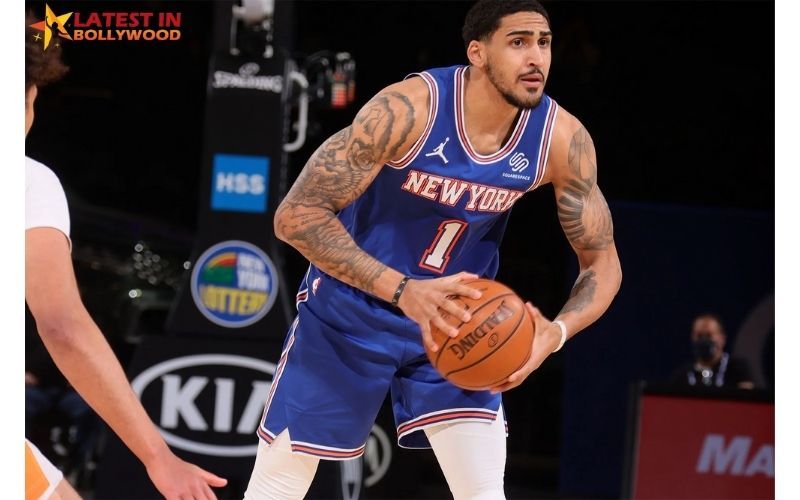 Toppin's Bright Future in Indiana
At just 25 years old, Toppin's future with the Pacers looks bright. His recent performance against the Philadelphia 76ers, where he scored 27 points, is a testament to his growing confidence and skill. With the Pacers off to a surprising 7-4 start to the season, Toppin's role in their success is undeniable. His story is one of resilience and adaptation, a narrative that resonates not just with basketball fans but with anyone facing challenges in their professional journey.
Conclusion: Toppin's Unwavering Determination Pays Off
Obi Toppin's story with the Indiana Pacers is a remarkable example of how talent, when coupled with opportunity, can lead to extraordinary outcomes. His journey from a backup player to a key contributor for the Pacers is a narrative of determination, skill, and seizing the moment. As Toppin continues to develop and shine in his new role, he serves as an inspiration for aspiring athletes and a reminder of the unpredictable yet exciting nature of professional sports careers.