The New Orleans Pelicans power forward Zion Williamson might make a move to the New York Knicks this summer. RJ Barrett is Williamson's college-time mate, and the two have played a lot of basketball together. Can the Knicks reunite the two of them?
Williamson played just 29 games for the Pelicans last season but averaged an impressive 26 points per game. He also managed to chart 4.6 assists and seven rebounds per game in the same span. He is a generational talent, for sure. The Knicks are interested in acquiring him. Will the Pelicans let it happen? Here is all the information you need about the trade between the New Orleans Pelicans and the New York Knicks involving Zion Williamson.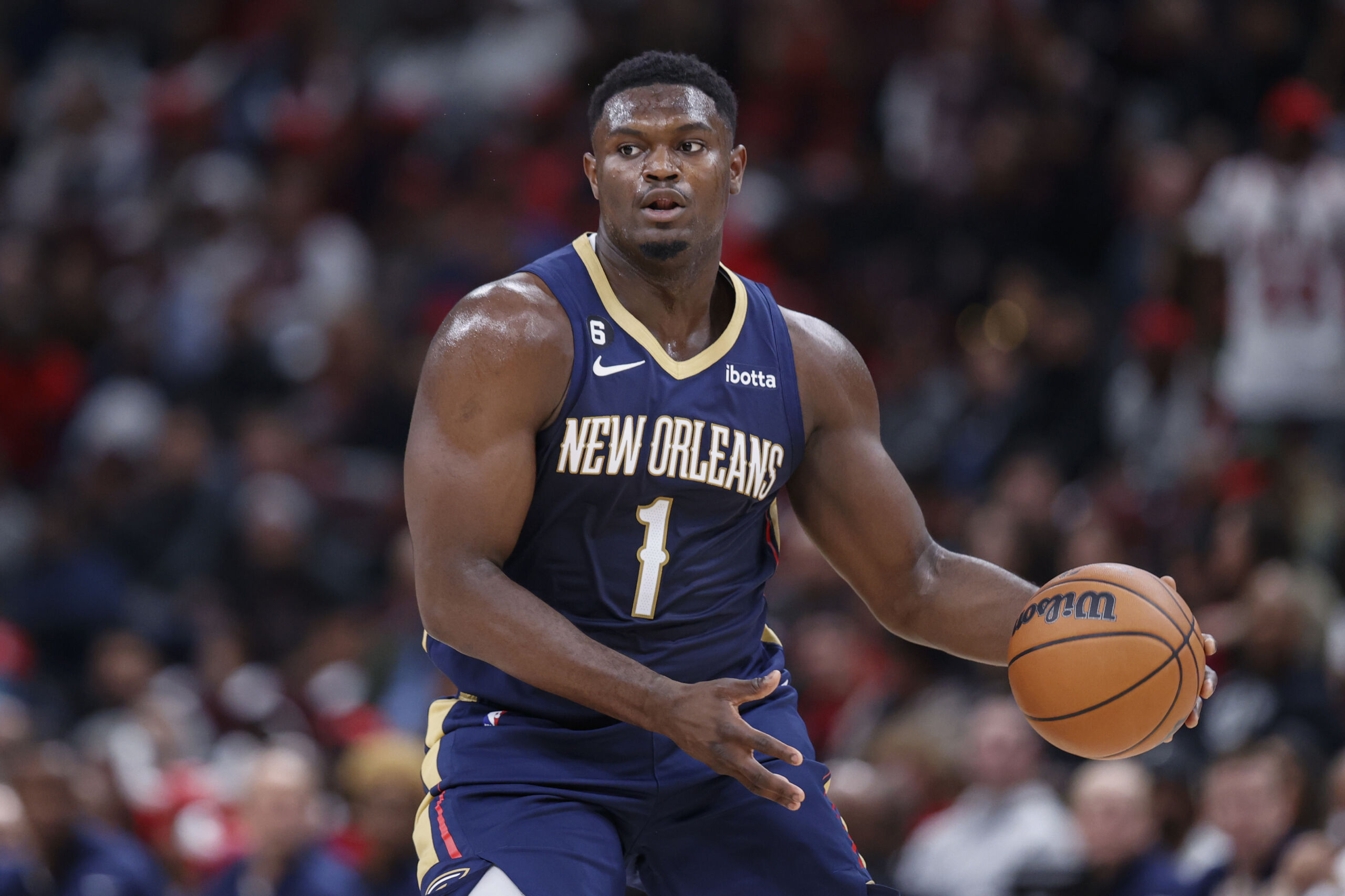 What would the Knicks offer for Zion Williamson?
The Knicks are expected to offer Evan Fournier, Mitchell Robinson, Immanuel Quickley, and one first-round pick each from the years 2026,2028 and 2030 in exchange for Zion Williamson. When Zion was a lottery pick in 2019, it was expected that he would be signed by the Knicks, but things went the other way and he landed with the Pelicans. Barrett eventually became a part of the Knicks roster, and he is yet to impress. The two friends might give each other the push they need to outperform everybody.
Bleacher Report's trade idea:

Pistons receive:
Zion Williamson
Kira Lewis Jr.⁰⁰Pelicans receive:
Bojan Bogdanović
James Wiseman
Killian Hayes
2026 1st-round pick (top-3 protected)
2028 1st-round pick pic.twitter.com/woB2GP6Fuq

— NBACentral (@TheDunkCentral) August 11, 2023
Why would the Knicks like to sign Zion Williamson?
The Knicks are paying a lot to land a player in whose position they already have a quality player. Julius Randle's place in the team might be in doubt here, and it might be the time when he gets traded by the Knicks. Williamson does have his injury issues but he is one of the best in the business, and the Knicks would not mind giving the assets and transferring Randle for him.
Bleacher Report released an article today titled "Knicks' Players to Target in 2023 NBA Draft-Day Trades"

The following players were mentioned:
• OG Anunoby
• Kristaps Porzingis
• Zion Williamson pic.twitter.com/OsjTfzfWeO

— KnicksMuse (@KnicksMuse) June 15, 2023
Why would the Pelicans let Zion Williamson go?
The Pelicans probably doubt Williamson's health and they are getting three quality players and three draft picks in his return. This is a lucrative offer, and it would help their roster since they need a player like Robinson. Enough assets for a frequently injured player, will the Pelicans agree?
The Pelicans might not regret this deal even if Williamson overcomes his injury issues, but it would be a major setback if he can't. We'll keep you updated.