Kevin Durant had a very decent rookie year, he played for the Seattle SuperSonics at that time. His rookie season gave signs of his greatness. His shooting skills and fitness everything seemed on point. He had an average of 20.3 points, 4.4 rebounds and 2.4 assists per game. Later on, Kevin went on to win the Rookie of the Year award in the 2007-08 season. It was the beginning of another great NBA star.
Kevin also became the youngest scoring champion in the NBA at the age of 21 in the year 2009-10. It was the third season for Durant, and he achieved this. He managed to surpass LeBron by 0.4 ppg. Before KD the record was held by Max Zaslofsky who achieved this at the age of 22. Kevin continued to perform well and eventually became one of the finest.
Ron Artest on Kevin Durant
In a conversation, the former basketball player Ron Artest expressed his view on how he thinks Kevin Durant is the second-best player in the NBA and Kobe is the first. His exact words were:
He's the second best player in the NBA, Kobe's got five rings, six game winners [last season], 23-straight points in [Game 5 of the Finals] off mostly jump shots, the biggest shot maker, big shot maker. So, that said, Durant's the second best player in the NBA.
When asked about the ranking of LeBron James, Ron dodged that question and said he only counts to two. His exact words were:
I only count to two, I've been out of school for 10 years, so I only count to two
From what he said, it was very clear that he was ignoring King James.
WATCH: Kevin Durant says Kobe Bryant toughest player to defend.https://t.co/uuuEPslXJ2

— ClutchPoints (@ClutchPoints) November 21, 2017
Kevin Durant's comparison with Kobe Bryant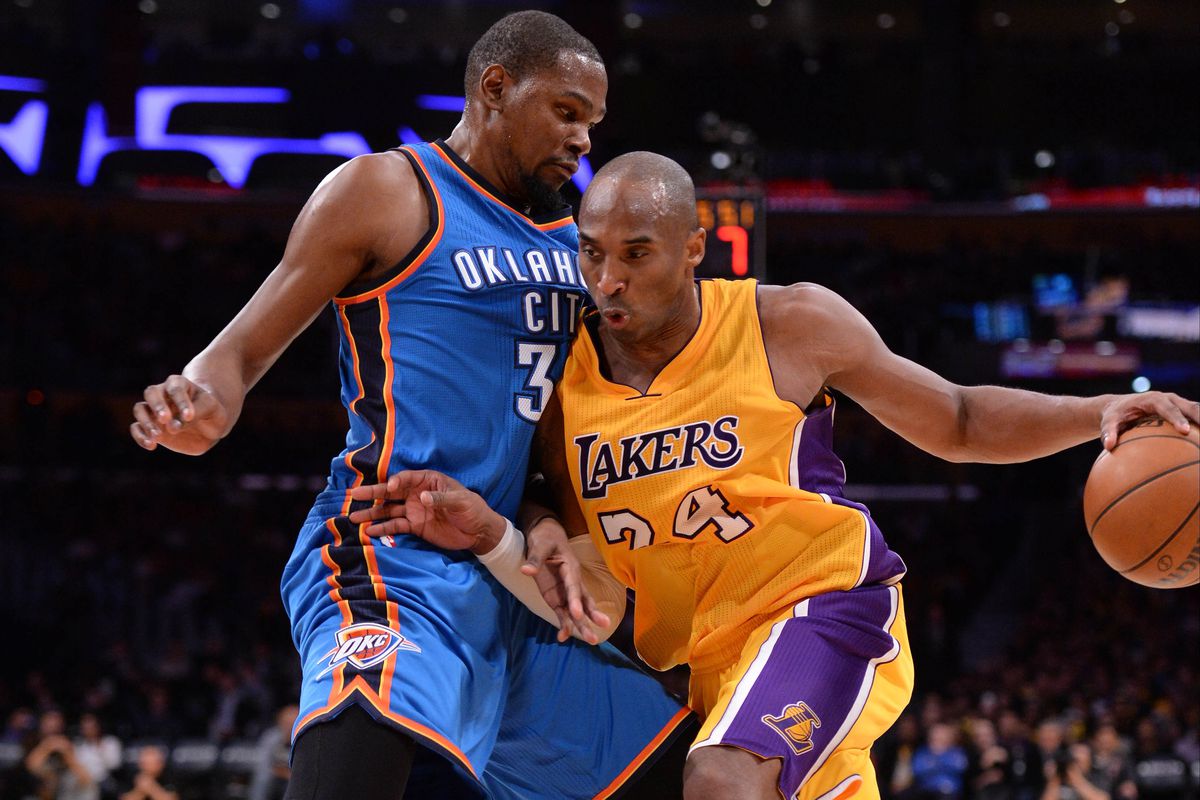 NBA Championship
Kobe: 5
Kevin: 2
Season MVP
Kobe: 1
Kevin: 1
Finals MVP
Kobe: 2
Kevin: 2
Rookie of the Year
Kobe: 0
Kevin: 1
Kevin Durant's achievement
Right now Kevin Durant's name comes in the list of NBA's all-time great players. He has won 2 back to back finals MVP awards, 4 times NBA scoring champion, 2 times NBA champion and the list goes on. It's not that easy to list down all his accomplishments in one post. KD is one of the finest players in the NBA and there should not be doubt about it.