The Los Angeles Lakers' center and forward Anthony Davis has been all over the internet after he signed his extension. Whenever an expensive deal is signed, questions are raised, and people are shocked. The same thing happened with Jaylen Brown and Davis as well.
But Gilbert Arenas took it to Twitter and countered everybody who doubted Anthony's worth. Here is all the information you need about Anthony's deal and what Gilbert said about it on Twitter.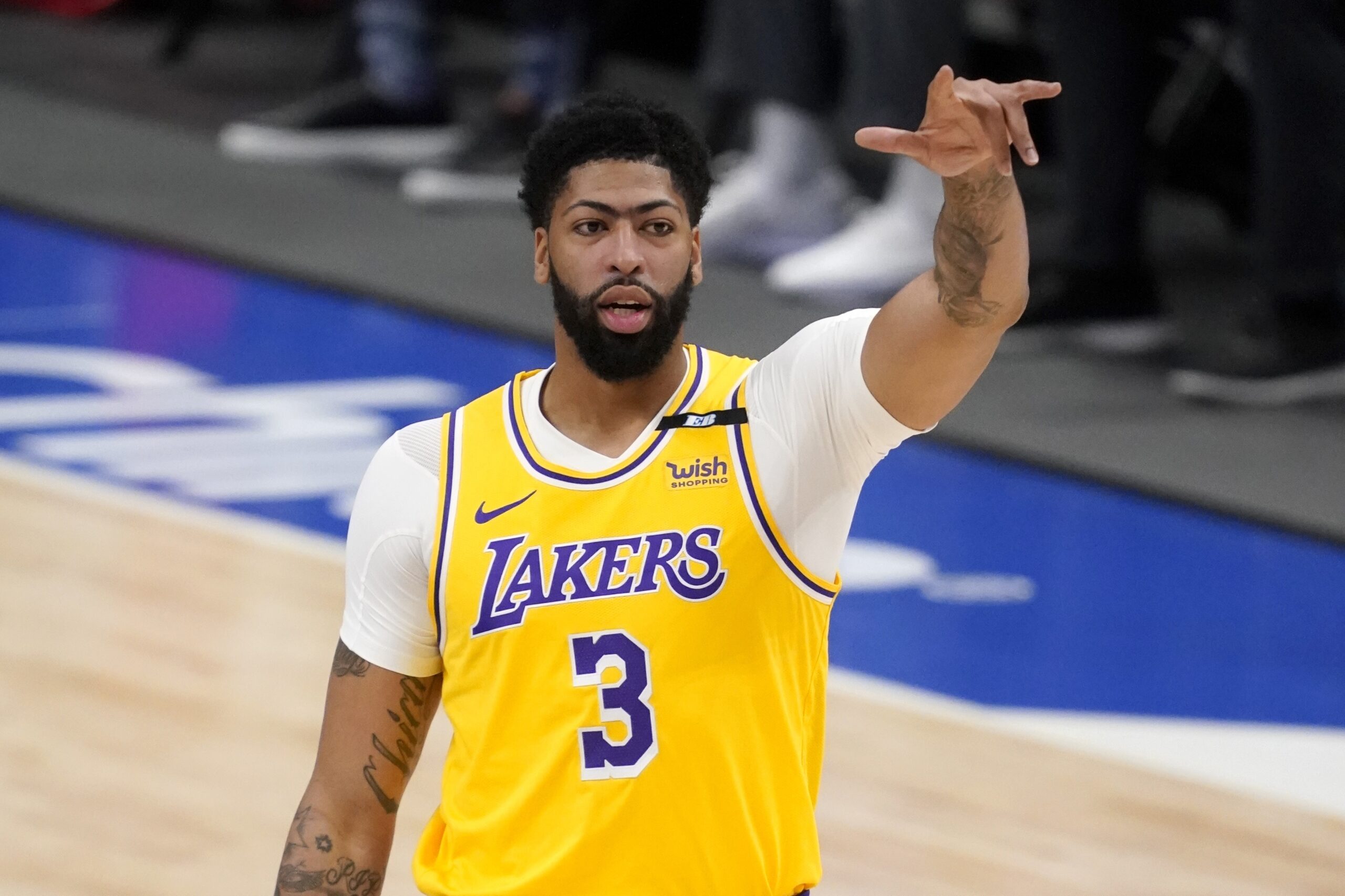 Anthony Davis : Latest contract details
The 30 years old Davis signed the max extension this summer and has created the record of the largest extension in NBA history. The three-year-long extension is worth $186M and will keep Davis with the Lakers until 2028. The total valuation of his deal is $270M now, which is just 10 percent less than the value of Jaylen Brown's record contract.
Brown signed a five-year deal with the Celtics, which is worth $303.7M. The record-breaking deals raised many doubts, which is obvious since the expenses are a bit too much.
#Sources — Lakers and Anthony Davis have agreed on a 3yr/$186M max contract extension. Davis' contract now runs thru 2028 for a total of $270M+. #NBA

— NBATradeReport (@NBATradeReport) August 4, 2023
How did Anthony Davis perform last season?
Davis played a total of 56 games for the Lakers last season and averaged 25.9 points per game. He also managed to have 2.6 assists and 12.5 rebounds per game. He had 2 blocks per game while shooting 56.3 percent from the field. Davis is one of the very few players who have the great influence on the game on each end of the court. His defensive approach was a major reason why the Lakers made it to the Western Conference finals.
Anthony Davis as a Laker:

— 24.6 PPG
— 10.1 RPG
— 2.1 BPG
— 2x All-Star
— All-NBA
— All-Defense

And NBA Champion. pic.twitter.com/i4kNWc0TXj

— StatMuse (@statmuse) August 4, 2023
What did Gilbert Arenas say about Anthony Davis?
Gilbert tweeted that Anthony did everything the Lakers asked him to do and warned people to not let LeBron's dominance at his age make them question Anthony's abilities and his performance. Davis has missed a lot of games in his career, and that has been the black patch. Gilbert reminded them that when at his best, Anthony is one of the most impactful players in the NBA.
Davis has extended with the Lakers till 2028, how worthy this extension would be for the Lakers? We'll keep you updated.