Los Angeles Lakers power forward Anthony Davis has got another year remaining on his contract, but the Lakers don't seem interested in extending it.
Here's what we know about Anthony Davis and his contract extension!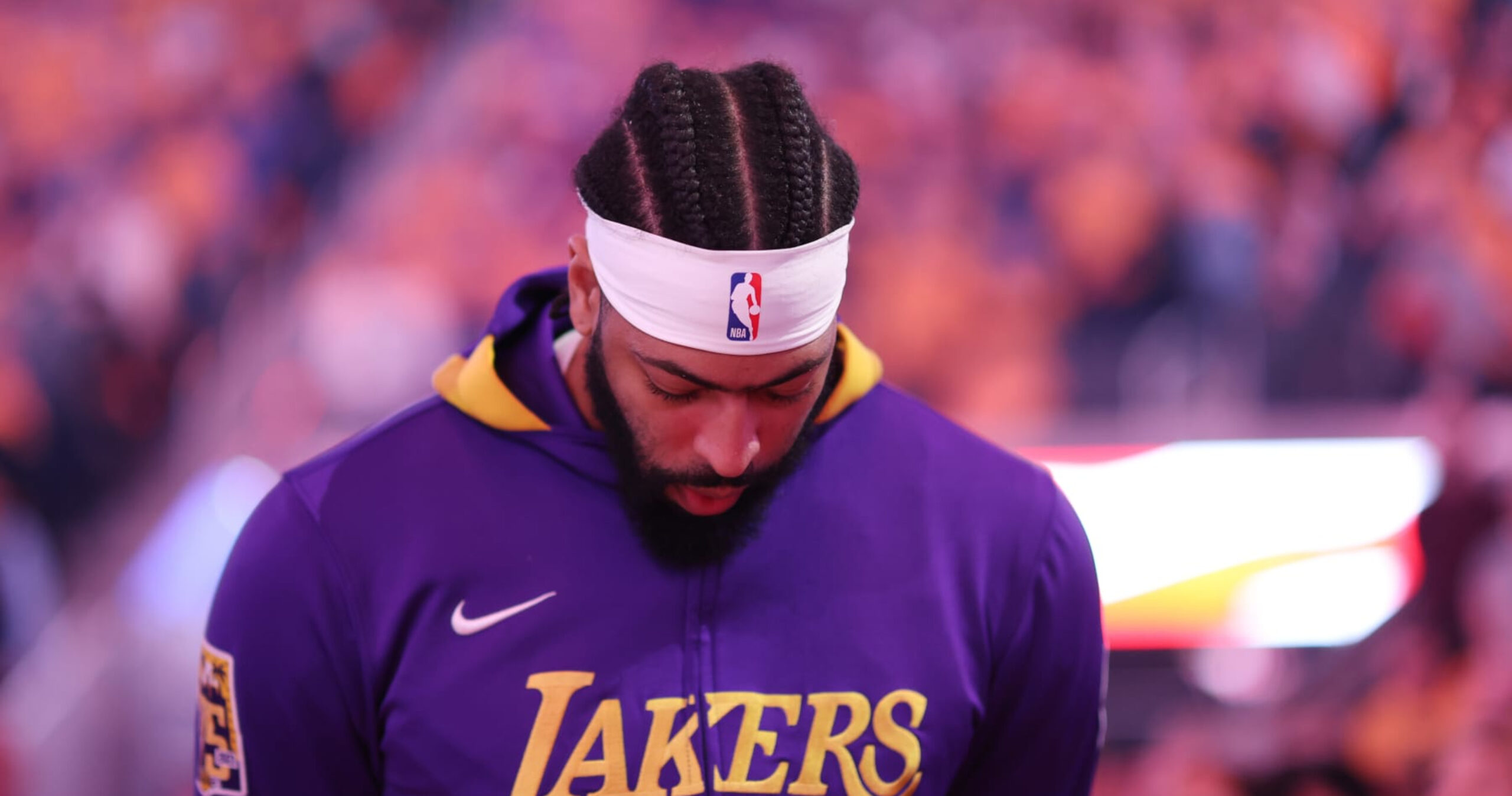 What's the current contract of Anthony Davis?
The 29-year-old American has a five-year-long contract with the Los Angeles Lakers worth $189.9M with an annual average salary of nearly $38M. He will earn somewhere around $40.6M in 2023-24, and in his optional year, he will pocket $43.3M.
"Last year the Lakers had 3 players making $40 million or more. LeBron James, Anthony Davis, Russell Westbrook. Everyone else was veteran minimums. You have a nice balance right now as far as flexibility if you ever have to do a deal down the road."pic.twitter.com/oJEXZGbKMm

— Laker Central (@LakerCentral365) July 1, 2023
How did Anthony Davis perform last year?
The Lakers' number 3 was prone to injuries and failed to start 65 games this season yet again. He started 54 games out of the 56 games he played and, despite the injuries, managed to pull off one of the finest seasons of his career.
Davis scored 1451 points at an impressive average of 25.9. He played a crucial role in taking the Lakers to the Western Conference finals. He failed to maintain his scoring in the playoffs but compensated for it by topping the rebounds and rejections per game chart.
Anthony Davis is a defensive wizard,one of the most versatile and talented defenders to ever play the game. pic.twitter.com/cpP1By9b1S

— navin 🧘‍♂️ (@thynotcare) June 27, 2023
Why are the Lakers Reluctant to offer Anthony Davis an extension?
Anthony still has two years left on his contract with a player option in the last year. Davis' injuries have been the major concern of the Lakers.
Heavy has reported that the Lakers would like to wait and observe Anthony's injuries. The decision will be affected by what LeBron James decides.
𝟱 𝗬𝗘𝗔𝗥𝗦 𝗔𝗚𝗢 𝗧𝗢𝗗𝗔𝗬:

LeBron James signed with the Los Angeles Lakers in free agency, leaving Cleveland for a 2nd time, with hopes of bringing another championship to the storied LA franchise.

Will the Lakers retire LeBron's jersey, bringing a title to them in 2020? pic.twitter.com/scNjaJ6zJz

— 𝗕𝗠𝗢𝗥𝗘🚨 (@bmoretalks_ball) July 9, 2023
What can the Lakers do about Anthony Davis?
Clouds over LeBron James' retirement loom darker and if that really happens, the Lakers would not like to lose their other Veteran star as well.
They may try to extend Davis on something less even if the world doesn't find it worthy. Anthony Davis is somebody who can carry a team, and it's worth taking a chance.
The Los Angeles Lakers might give him an extension and make changes if things go south.
Anthony is expected to get an extension very soon, as the Lakers would not fancy seeing their star cracking a deal as a free agent.