The Milwaukee Bucks' star center and forward Giannis Antetokounmpo is likely to play for the Oklahoma City Thunder in the upcoming season. The player left a lot of people awestruck when he talked about how he is more concerned about winning titles than getting the loyal tag. He has been at his ultimate best and is one of the best players in the league at the moment.
Some players think that they deserve more success than their current team has to offer, and Giannis is no different. Even though the Bucks won a title in 2021, the 28-year-old is not satisfied, and he probably thinks that not everybody is doing their job properly. Now, the Thunder are eyeing to land the superstar. Can they make it happen? Here is all the information you need about the trade between the Milwaukee Bucks and the Oklahoma City Thunder involving Giannis Antetokounmpo.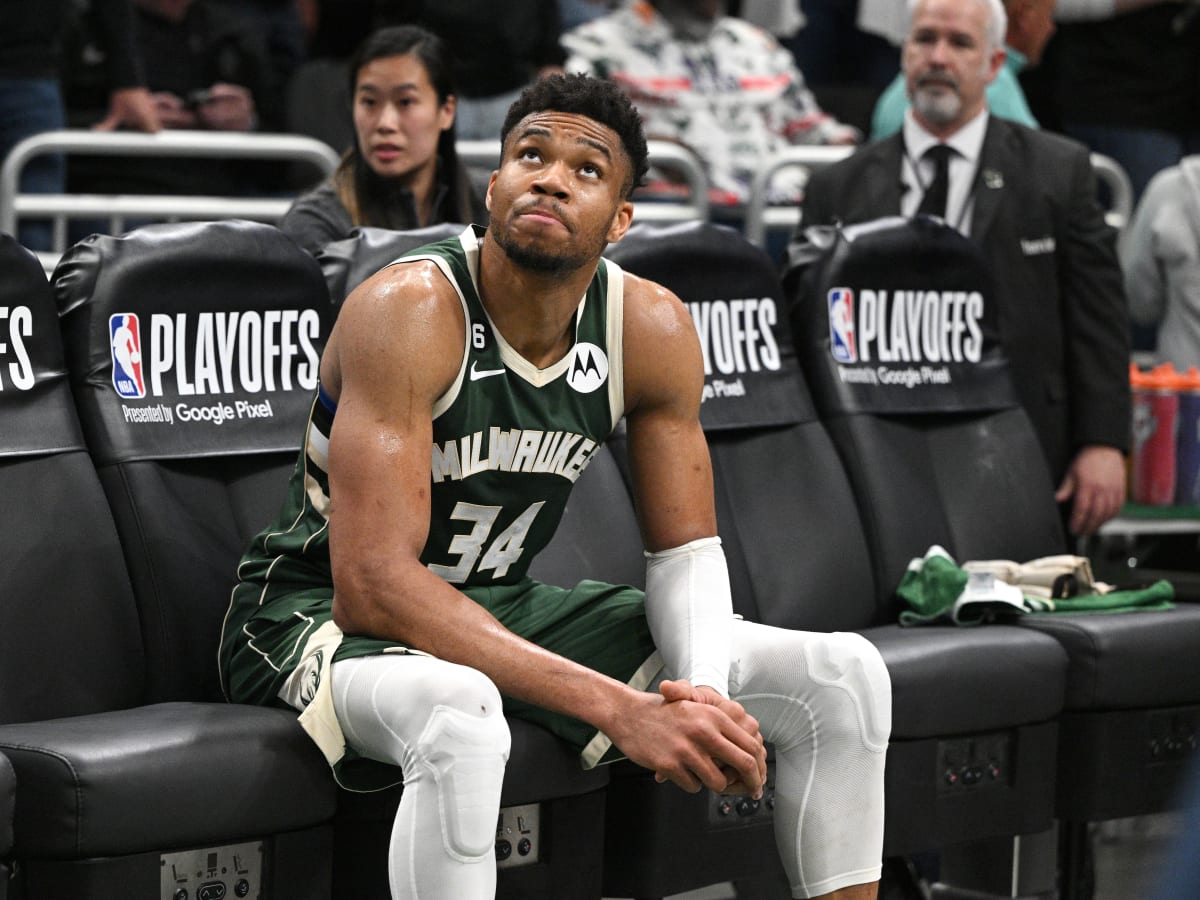 Can the Thunder land Giannis Antetokounmpo?
Nobody comes close to the Thunder when it comes to possessions. They have all the resources they need to do a huge deal, including young players and a treasure of draft picks. If Giannis is put on the Market, the Thunder might use their balance to make this win now move. How much would it take? It's probably much less than what the Thunder currently control.
Milwaukee Bucks forward Giannis Antetokounmpo has requested a trade and the franchise is expected to work to accommodate him, sources tell ESPN. pic.twitter.com/iqRSyCDNSY

— Adrian Wojnarrowskí (@Wojzspen) September 13, 2023
How did Giannis Antetokounmpo perform last season?
The Greek Freak played 63 games for the Bucks last season and averaged 31.1 points per game. He also charted 5.7 assists and 11.8 rebounds per game while shooting 55.3 percent from the field. His stats are impressive enough to make the Thunder believe in him blindly. Will the Thunder finally land a superstar?
Giannis and LeBron James teaming up on the Lakers? 👀
@RSherman_25 puts together a blockbuster trade package for Lakers to land Giannis Antetokounmpo pic.twitter.com/ZvUd6DEfxj

— UNDISPUTED (@undisputed) August 30, 2023
What did Giannis Antetokounmpo say about his future?
The Bucks' #34 recently said in an interview that he would like to win more titles and no matter how much he loves his team, he would not stay if all the people are on the same page. The player has hinted towards a departure, saying that he would not like to stay in the same team for 20 years without winning anything. Will he wait for his contract to expire or force a move this offseason?
The Bucks would land a whole lot of assets if they do this deal. But they are not ready to part ways with their star. Will the Thunder be able to make them do so? We'll keep you updated.