The Indiana Pacers' forwards and guard Buddy Hield is likely to get acquired by the New York Knicks this offseason. The Knicks kept Evan Fournier on the bench last season, and now they would like to swap or replace him with somebody better. Evan was not the kind of player the Knicks' coach wanted on the court for his side. Where can the Knicks send him?
The Oklahoma Sooner product Hield played 80 games for the Pacers last season and averaged 16.8 points, 2.8 assists, and 5 rebounds per game while shooting 42.5 percent from beyond the arc. His shooting capabilities make him an ideal choice for many teams, so the Knicks would also love to add him to their squad. Will the Pacers agree to the deal? Here is all the information you need about the trade between the Indiana Pacers and the New York Knicks involving Buddy Hield.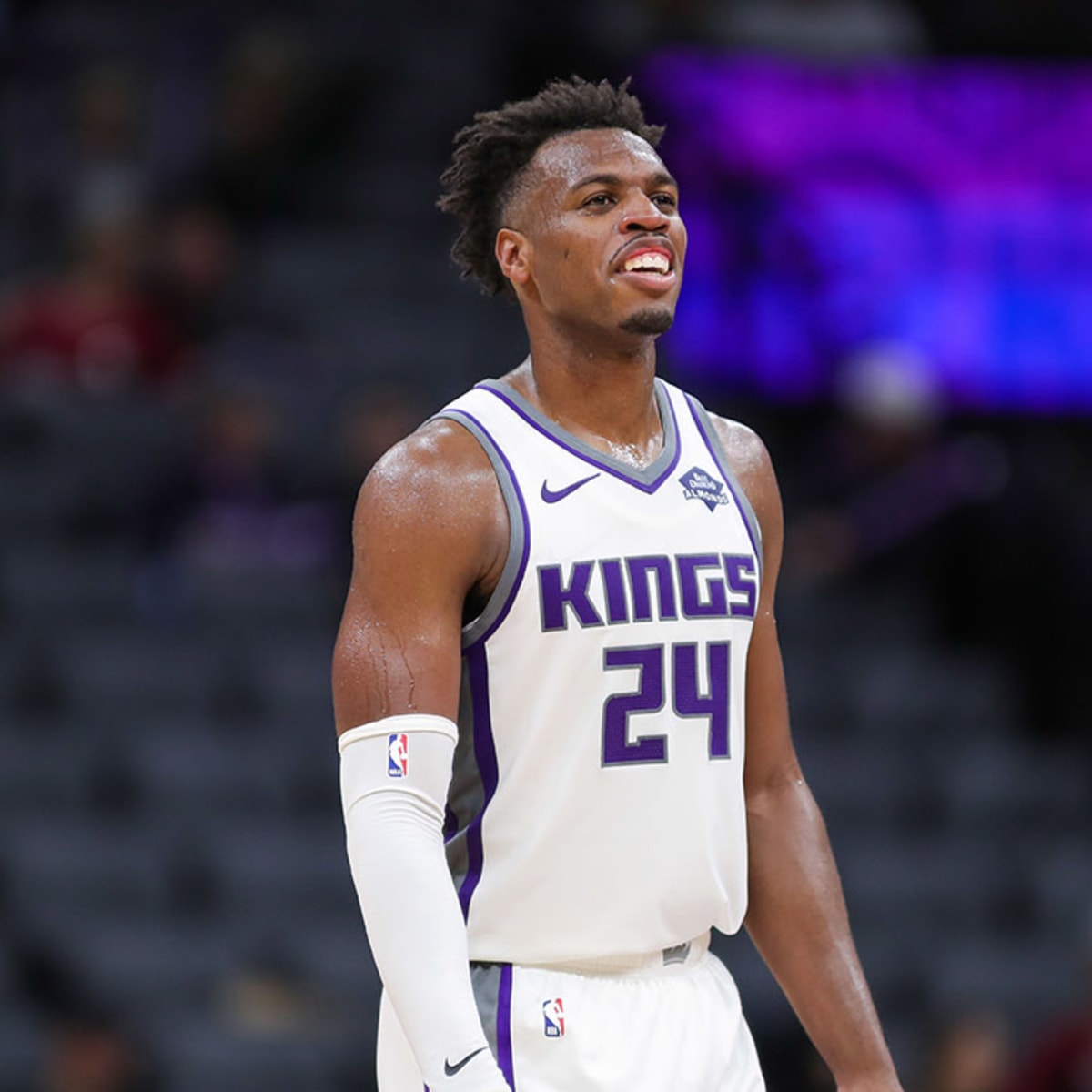 What would the Knicks offer for Buddy Hield?
The Knicks are expected to offer Evan Fournier and one second-round pick each from the years 2024 and 2025 in exchange for the Pacers' #24. The Pacers don't think the player should be paid as much as he is getting paid at the moment, while the player thinks otherwise. Will the Pacers finally part ways with Hield?
buddy hield: one of the most durable players in the nba 💪 pic.twitter.com/TRZPGG5Es2

— buckets (@buckets) September 21, 2023
Why would the Pacers trade off Buddy Hield?
The Pacers are not on the same page as the 30-year-old when it comes to his contract. The player wanted to leave last season and had a deal finalized as well, but the Pacers matched the offer. Now, his defensive incapability is making them question their decisions. Hield is not likely to agree to an extension, and that leaves the Pacers with only one option, and that is to send him away. Otherwise, he will leave as a free agent.
Pacers GM Chad Buchanan speaks on the Buddy Hield situation:

"We have no intention to move Buddy [Hield], but it's also our job to listen to opportunities."

(🎥 @TonyREast) pic.twitter.com/Jg1GCrTC9Z

— Backcourt Alerts (@BackcourtAlerts) September 26, 2023
Why would the Knicks like to sign Buddy Hield?
Things have not been great off the field between Fournier and the Knicks. They would like to part ways with him, and if they manage to land the Bahamian international by throwing in two draft picks with Fournier, they will open a new dimension for their offense.
Will the Pacers trade off Hield, or will they change their mind at the last moment again? How will the Knicks line up with Hield? We'll keep you updated.