The Chicago Bulls forward and guard Zach LaVine is on the Los Angeles Lakers' radar. The Lakers are expected to sign him this summer. They have done tremendously well this offseason and managed to get a lot of good free agents on their roster.
The Lakers are title contenders, so are they really going to rely on young talent to win them the championship after LeBron James leaves? LeBron can retire anytime soon, and a mid-season trade is on the cards. They are rumored to be targeting Bulls' Zach. Here is all the information you need about the trade between the Chicago Bulls and the Los Angeles Lakers involving Zach LaVine.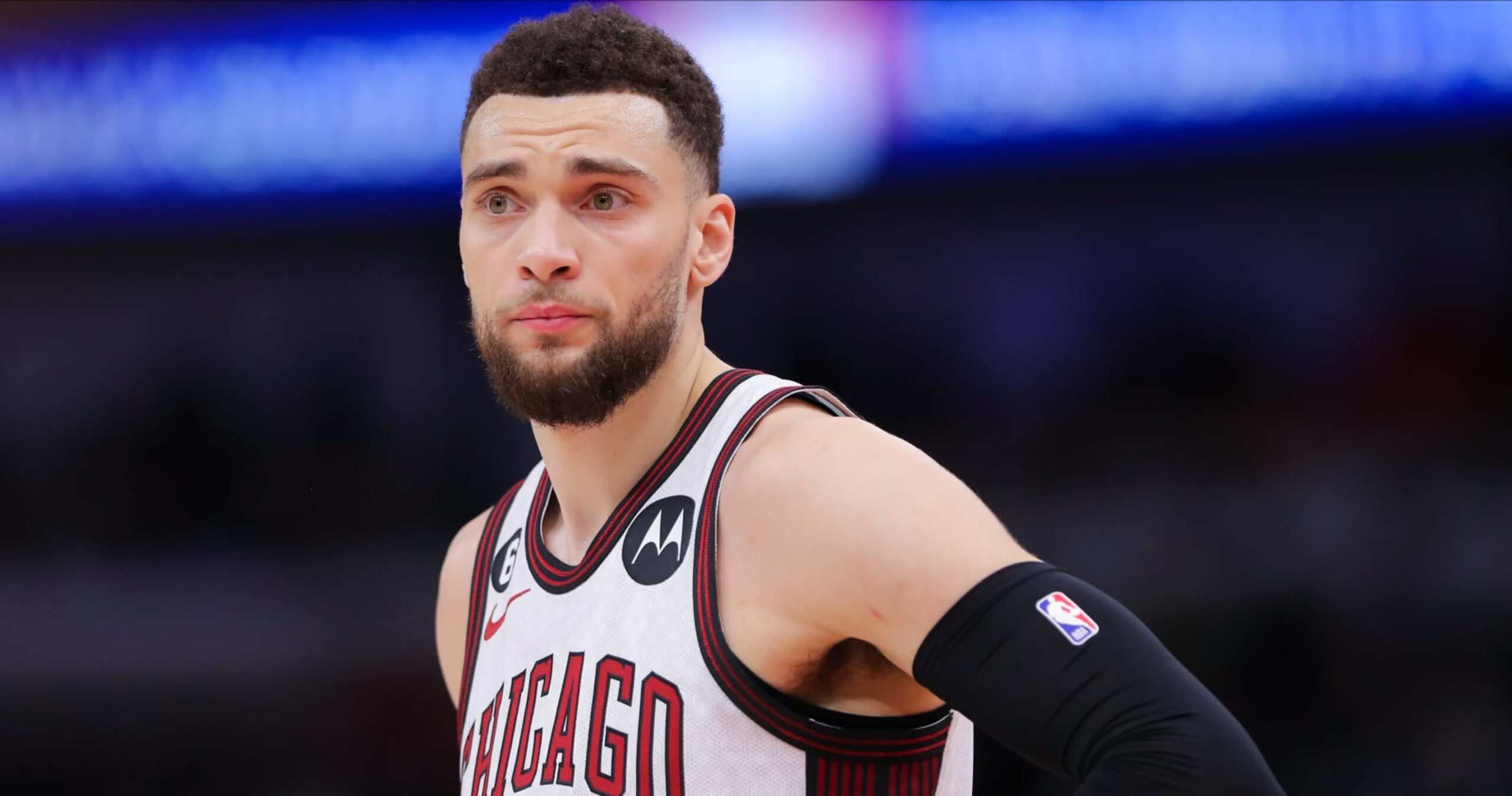 What would the Lakers offer for Zach LaVine?
The Bulls are expected to receive D'Angelo Russell, Rui Hachimura, Jaxson Hayes, and a first-round pick each from the years 2028 and 2029 in exchange for Zach LaVine. The Bulls would be disappointed with their performance in the last couple of seasons. To make it worse for the fans, they have not made any significant changes for betterment.
They could not do much last season, to be honest, but they control their draft in the coming season. Zach hasn't provided them with good results so are they up for giving him another chance?
REPORT: "Some rival front offices" believe that the Lakers are saving their 2027 and 2029 1st-round picks for a "splashier trade target such as Zach Lavine or Bradley Beal."

(via @TheSteinLine, https://t.co/xHctKn6SqQ) pic.twitter.com/pb42YEyGaG

— Legion Hoops (@LegionHoops) January 9, 2023
Why would the Bulls like to send off Zach LaVine?
The Lakers can't send the aforementioned players for a while, so this deal is going to take its own time to happen. The Bulls have other players to rely on and can afford to trade Zach for a good offer. He has not done wonders for them anyways.
Knicks "made contact" with Bulls regarding a Zach LaVine trade but the asking price was "giant," per @FredKatz pic.twitter.com/JFSR44JYTD

— Bleacher Report (@BleacherReport) July 21, 2023
Why would the Lakers like to sign Zach Lavine?
LeBron James can fulfill the playmaking needs of the Lakers, and Zach can take the role of shot creator. His playmaking skills are decent as well, and he can fill up the gaps if the Lakers sign Anthony Davis, Zach can play defensively. The Lakers would love to see the three on board together.
This deal offers benefits to both teams, but most of it depends on LeBron James. What would be James' next steps? We'll keep you updated.